Trek's popular Rail eMTB has had a few tweaks for 2021, including a boost in torque and a beefier front end.
Words and photos: Will Shaw
---
The 2021 Trek Rail 9.8 XT retains the same full carbon frame we tested in summer down in Derby. Despite this, the bike features some key upgrades that should make a big difference out on the trail. If you want to get up to speed on our thoughts on the 2020 model, you can read our review here.
Hold the phone - the test is live!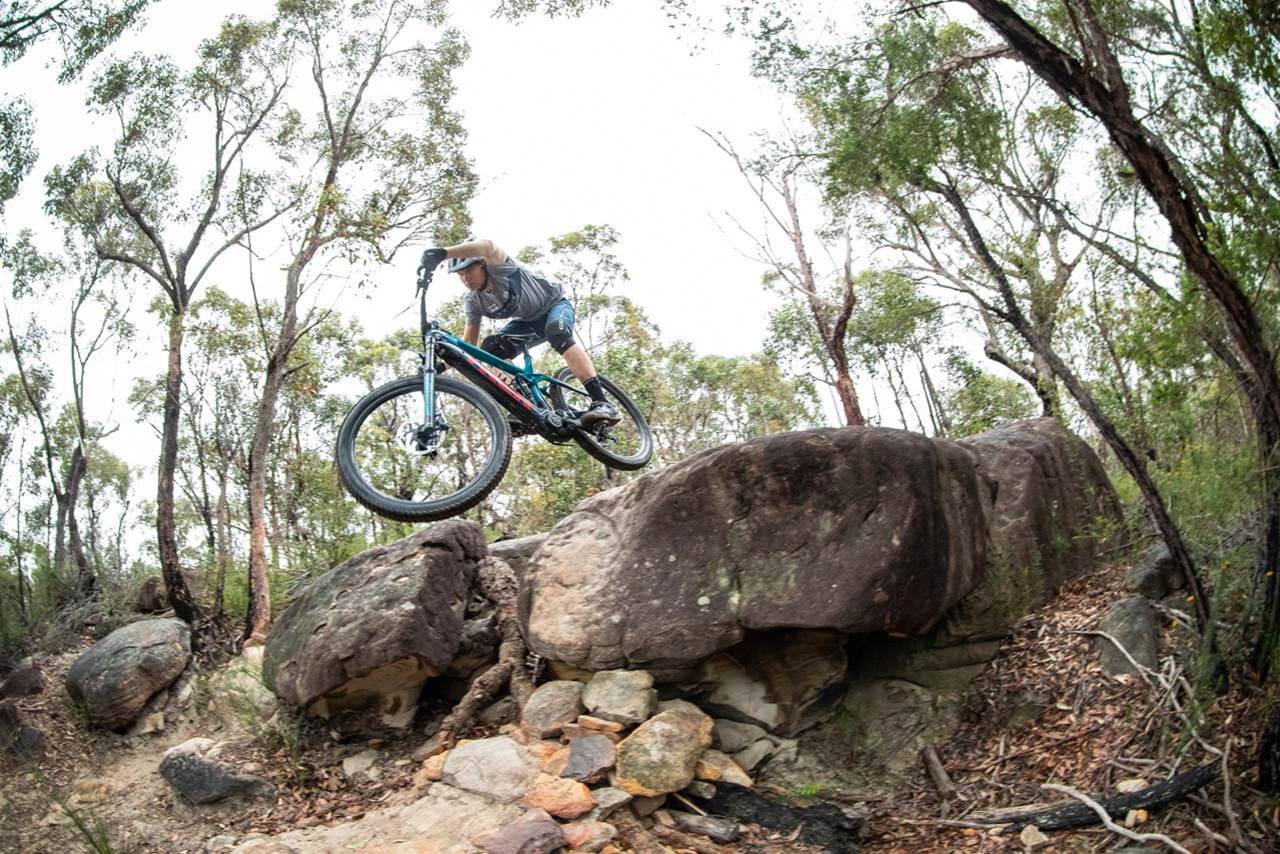 As the name suggests, the 2021 Rail 9.8 XT comes with Shimano's M8100 12 speed XT drivetrain. The bike comes with a 34 tooth chainring paired with a 10 – 51 cassette, so there's range for days.
A nice touch in the drivetrain department is the E*thirteen crankset, which come with stubby 165mm cranks. We like the slightly shorter cranks on an aggressive eMTB like this, as they give you a touch of extra clearance when climbing and pedalling through technical terrain.
We find pedalling through the chunky stuff is something you can do with reckless abandon on an eMTB, due to the bike's extra weight providing huge amounts of stability.
Speaking of pedalling, the bike's Bosch Performance Line CX Motor is the Gen4 edition, and it packs an extra 10nm of torque (85nm in total) and some tweaks to the motor's behaviour compared to the model we tested in May, thanks to some software upgrades by Bosch for 2021. The extra torque and motor tweaking should assist in getting the bike up and over obstacles easier, for example a technical, ledgy climb. Fear not if you're an owner of last year's Rail, or any bike with a Performance Line CX Gen 4 Motor, as this torque upgrade is a simple software update. We've covered all the specifics of this update here. 
Staying in the Bosch department, the Rail 9.8 XT comes with the Kiox display. This unit is a big upgrade over the Purion specced on last year's Rail 9.8. Firstly, the Kiox is far sleeker, with the size and shape being similar to that of a Garmin Edge 520.
Trek have integrated the Kiox neatly behind the stem at the front of the top tube. This should keep the display as protected as possible. Apart from the sleek aesthetics and clever integration, the Kiox also features a power meter function. Whilst not everyone is interested in measuring their FTP week on week, there's no doubt that having a power meter as standard on your bike is a pretty big win!
Lastly, the bike comes with the all-new RockShox ZEB Select + fork, featuring burly 38mm stanchions that should greatly benefit front end stiffness. Whilst we can't claim to have felt like the Lyrik or Fox 36 were 'flexy' in any way, we think the eMTB market is where these burlier forks can really shine, particularly under heavy braking in steep terrain.
As the Rail is a 160/150mm bike with aggressive angles, we'll be testing it on Sydney's rocky gravity trails, as well as some trips to steeper riding destinations on the East Coast. Keep an eye out for a full video review soon!
Price: $11799
From: Trek Australia
Shimano's XT M8100 shifter puts 12-speed at your finger tips.
The Bosch mode adjuster allows room for an under bar dropper post.
Trek's MinoLink lets you adjust head and seat angles, as well as bottom bracket height and reach.
Bontrager Line Comp wheels and SE5 tyres make for a burly, but high performance wheel set.
Australian Mountain Bike