Australia has a lot of wide open spaces, and you're free to enjoy them - just use your best judgement.
2020 has been a truly crazy year so far. From bushfires beyond anything we have seen before to floods washing ash into rivers and water catchments, and the coronavirus spreading until we had the World Health Organisation (WHO) declare a pandemic last week. COVID-19 is here, and it is impacting every part of our lives. 
AMB isn't your resource for facts on COVID-19 - go visit the WHO website for those. COVID-19 it is a highly transmissible virus that has a higher mortality rate than the flu. There is no vaccine yet.
While some countries are in complete lock down with only essential service people allowed outside, Australia isn't there yet. Australians who have returned from overseas since the weekend need to be in a 14 day quarantine, and all mountain bike events have been cancelled. Large gatherings indoor and out are also banned.
We love events! But they're cancelled or postponed right now.
The government has promoted social distancing, which means staying about 1.5 metres away from one another. If you have symptoms you need to self isolate - which means staying at home, and maybe walking around your garden. But if you are practicing social distancing, there's no reason to stop riding. Getting outdoors and getting some sun promotes health (Vitamin D) and has a huge boost to your sense of wellbeing. But there are some things to consider.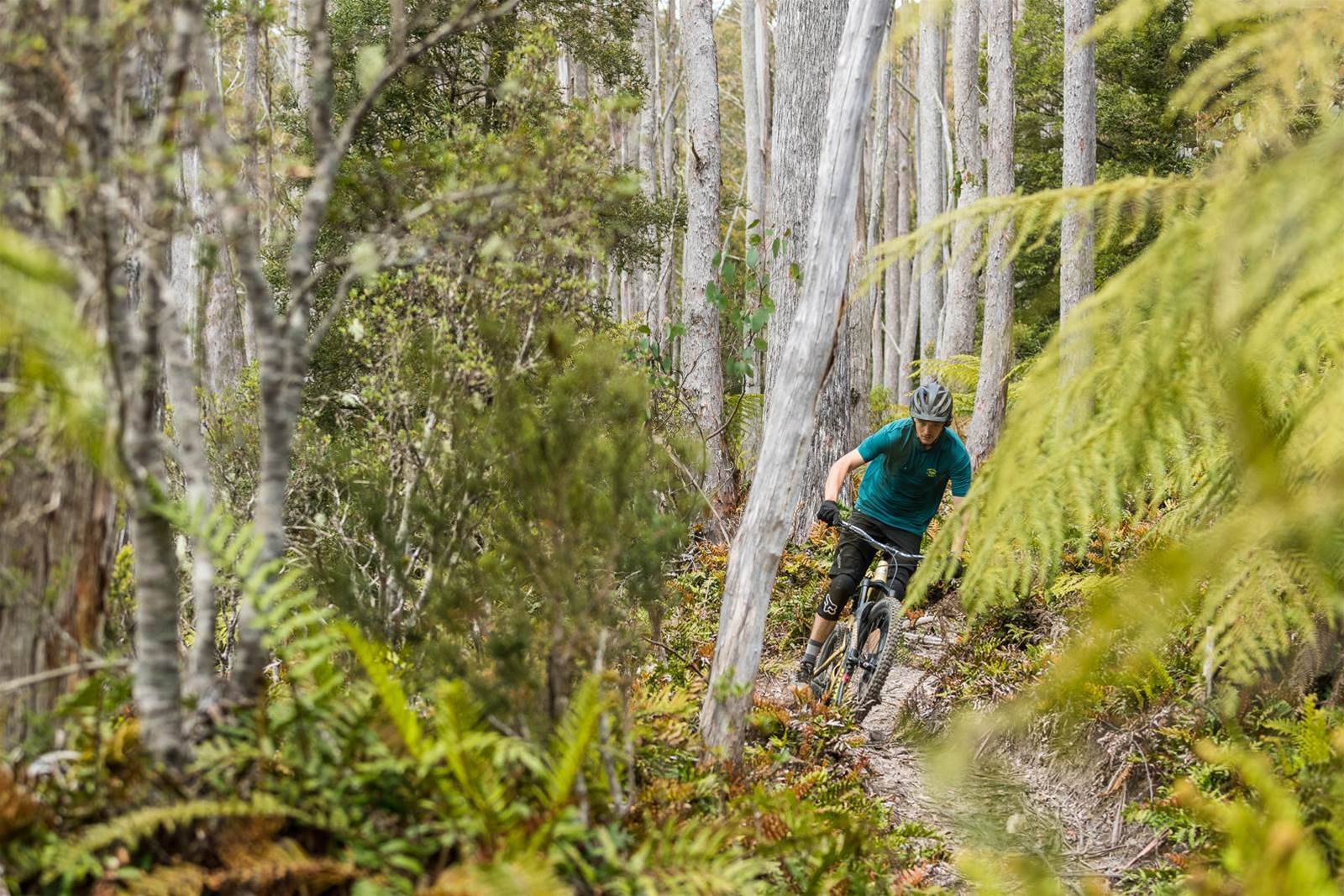 Social distancing: get out and ride!
Right now the autumn weather and some recent rain has made a lot of trails really, really good. And for a lot of us, it's an excellent time to go out and ride - as long as we have no symptoms. So what should you consider seeing there is a global pandemic right now?
Keep your kit clean
This should be obvious, but any kit you put on needs to be clean. And nothing should be re-used, like your gloves. They don't stay with your helmet for next time, they go in the wash! The virus can stay alive on surfaces for between 3-40 hours, so you still need to avoid touching anything when going to the trails. Gates, benches, tables, public toilets - leave them be.
Take everything you need to eat and drink
Still on hygiene, do you really want to fill a bottle or slurop out of a bubbler at a trail head right now? I didn't think so. Take the amount of food and water you will need, and a little more.
And don't touch your face!
load it up!
Riding solo is best
No word of a lie, it's not as fun. But people can have the virus before showing symptoms (which is why anyone who might have come in contact with the virus has to self-isolate for 14 days). This keeps you out of sneeze clouds, snot rockets, and away from an impromtu fist bump or trail hug.
Don't flog yourself
If you live to race, there's not much going on in the world at the moment. So you can skip those really intense sessions. High intensity training gets the job done for fitness but it can also increase the inflammatory response. In fact any training load (ie a greater load than what you can do easily) will put your body in stress. That's what makes you stronger as you recover. But right now - that also represents reduced immune respobse. Keep it chill.
How riding impacts your immune system.
Dial it down a notch
One of the reasons to practice social distancing is to reduce the impact on the health system, as if there are mass infections, our health system can't cope. Now imagine a global pandemic (shouldn't be too hard, switch the news on) and then add a mountain biker walking into the emergency room with a broken collarbone or worse. Guess who looks like a bit of an idiot? Just keep it mellow, pump flow trails, and enjoy being in the outdoors. Cycling outside is currently banned in a few countries.
Get your skills on
Bearing in mind the above point, what skills can you work on at the moment? A simple trackstand is not mastered by all, and even in the smallest backyard or courtyard you should be able to work on improving this. Keen to step it up? Maybe visit the local pumptrack. 
Social isolation: home gyms and the virtual world
Ok, so you're stuck at home? That's fine, there is so much you can do besides watch Netflix and snack. Any sort of yoga video on youtube will keep you active, and if you have zero exercise equipment (besides a mountain bike), you can do some basic bodyweight exercises like push ups, plank, situps, chin ups. Google will guide you! But see above about not overdoing it.
MTB strength training - the dos and don'ts.
If you have an indoor trainer, you can set that up too. From really basic trainers where your wheel runs on resistance, through to something like a Wahoo Kickr or Technogym mytrainer. Make sure you have a level area, with some airflow and a fan no matter what sort of trainer you have.
What makes indoor training more fun, or more effective, is direction. That might be via Zwift, turning your indoor cycling into a computer game, or Trainer Road or The Sufferfest for training programmes. You can always get some tips from our Fitness section.
And don't forget, if you are stuck indoors, this is a great time to optimise your diet - and maybe try out some of the recipes that mountain biking dieticians and nutritionist have compiled for us? Just head to our Nutrition section. Tag us on social media with your successes or failures!
Stay healthy, stay sane, and keep riding in a manner that suits you without impacting others.
Australian Mountain Bike