Liv launches their 2018 mountain bike line-up of trail and all-mountain bikes.
Written by Imogen Smith.
---
Liv, Giant Bikes' little sister, was established as a brand in 2007 and now, ten years later, is still the only dedicated women's cycling brand in the business. Liv's core brand goals are to make cycling more approachable and appealing, but don't let their lifestyle-friendly language fool you. The Liv range also includes some serious rigs designed to take as much punishment and deliver as much performance as any woman could ask for.
This year sees a move away from pure XC, with the Obsess Advanced carbon hardtail jettisoned, with no equivalent replacement. While Giant's 2018 unisex range plugs a lot of holes with the re-introduction of the racy 29" Anthem XCO duallie, the Liv range focuses on 27.5" wheeled trail and gravity bikes, and the performance level of the market, with plenty of bikes going between AUD $3,000 and $5,000.
Take a Pique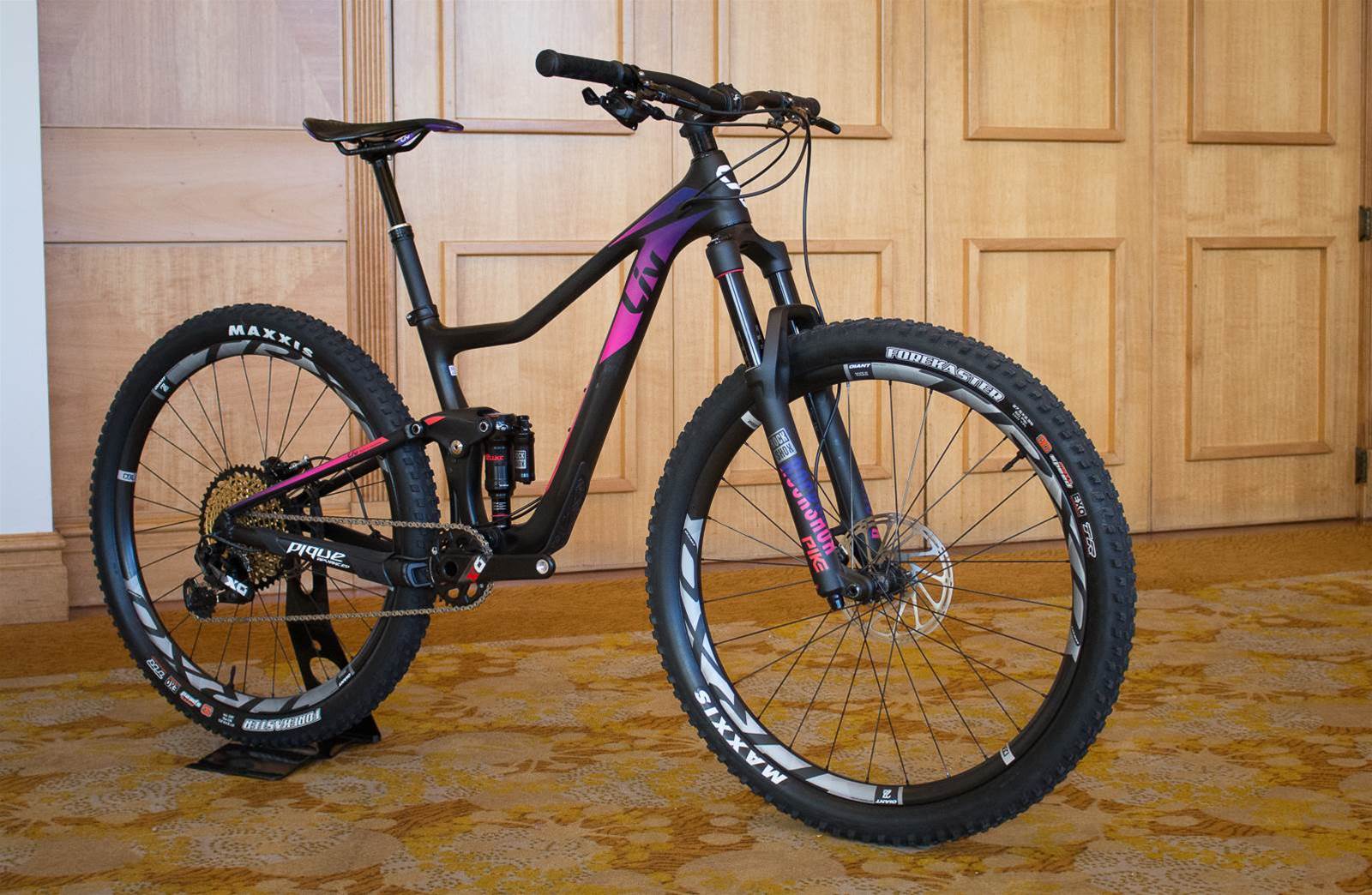 The Liv Pique Advanced 0
The Pique is a great all-rounder for general trail riding with 130mm of travel up front and 120mm in the rear. It's been a successful addition to the Liv stable, but this year is reduced from four models to three with pretty big jumps between price and spec: the alloy Pique 3 for AUD $3,299, the carbon composite Pique Advanced 2 for AUD $4,799, and the tricked-out Pique Advanced 0 for AUD $8,499.
The Pique Advanced 2 has plenty of trail shredding bang for your buck.
The Pique Advanced 0 has everything a trail shredder could ask for. A RockShox Pike RCT3 Solo Air fork, RockShox Super Deluxe RCT rear shock, SRAM Eagle drivetrain, and Maxxis Forekaster tyres leave absolutely nothing to upgrade. Both the Pique Advanced 2 and 0, like their Giant Anthem Advanced and Trance cousins, come with alloy rear triangles.  They also have 42mm offset forks, working with 70 degree head angles to keep the right trail number without having a wheelbase that is too long.
Want more specs? Head to the Liv website.
Australian Mountain Bike