Our latest issue has hit the shelves! Here's a sneak peek at what's inside.
The past few months have been nothing short of hectic in the world of mountain biking. We've had Crankworx start for the year in Rotorua, along with the first round of the Enduro World Series. Plus the EWS party then moved to Derby, where we all got to see the world's best enduro races push themselves to the limit (and sometimes a little beyond) on the trails we can go visit and ride. Better than that, we saw Australians on the podium in both the elite men's and women's races - scoring stage wins as well!
And while Martin Maes does land the cover shot of our latest issue, captured by Tim Bardsley-Smith as he raced the first stage of EWS Round 2, our story from Blue Derby is just one feature in this issue that takes a look at some of the best events that have occured around Australia in the first part of the year.
It was tempting to call this a Race Issue, because we all feel that racing is pivotal to mountain biking. You don't need to race to be a mountain biker - not at all. But there aren't many parts of mountain biking that aren't driven by a competitive nature. From the equipment we use, and even the destinations we ride - they are honed by or promoted by competition. Mountain biking is about so much more than racing compared to 10 years ago, but we think it's still such a vital part of the sport and what we all do. And you'll see that reflected in a lot of the stories.
Colin Levitch did a few stories this issue, looking at the art and science of recovery, and also how pro riders influence the bike designs we ride. From how Sam Hill's Mega came to fruition, to how Haley Smith helped Norco perfect the Revolver on the World Cup scene.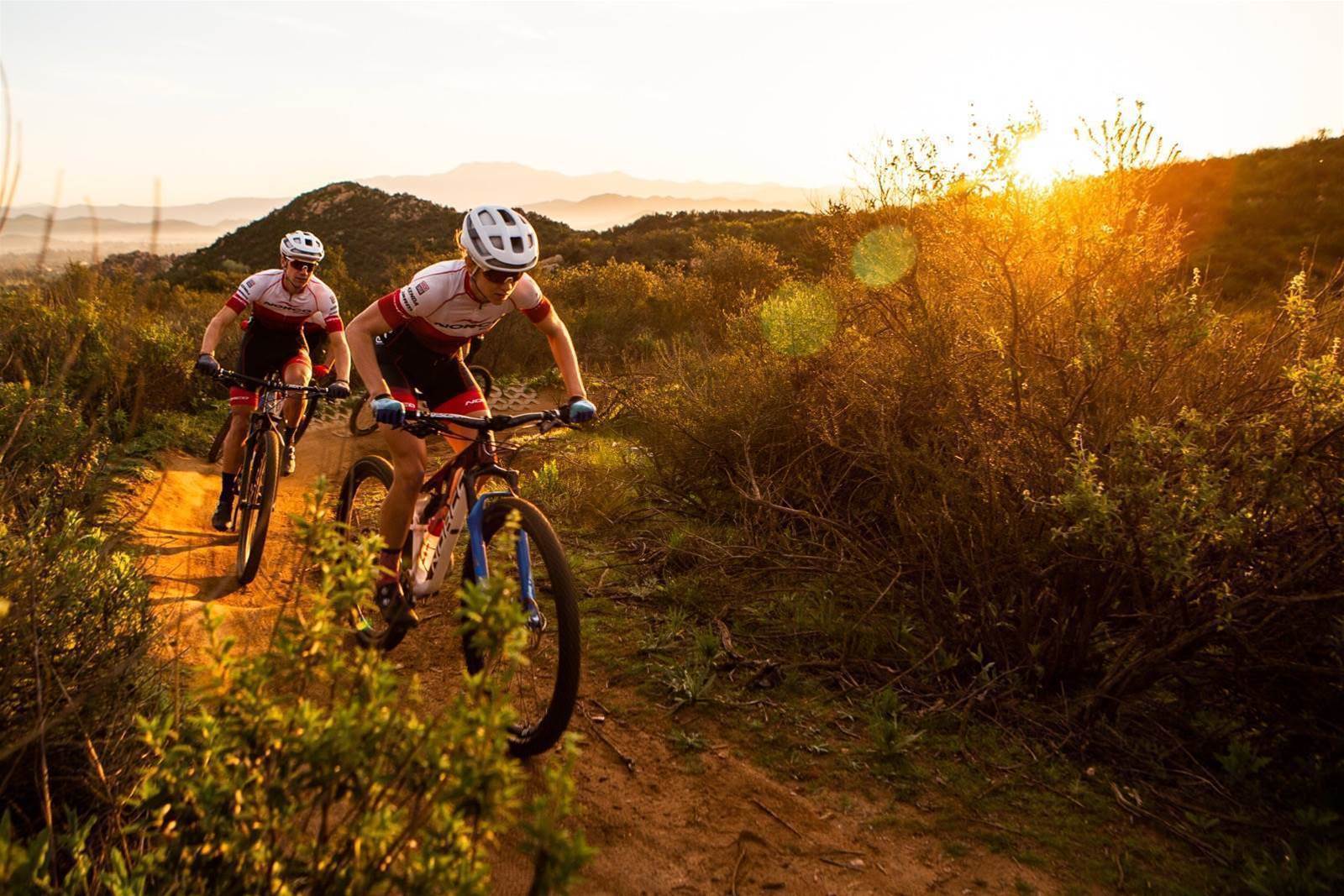 We also spoke to the riders who won the Junior and Elite national titles in Bright. These riders are all representing Australia on the world stage this year, and a national title goes down in the record books.
And of course - the AMB Photography Awards presented by Shimano are back. We have four new categories to shoot for, and while we still want to find the Photographer of the Year - we want to find the best local shooter as well - so take a look at the details and clear your SD cards and get shooting!
We have tips from Jared Rando on preparing for your first gravity race, and Mark Fenner looks at how to optimise training for different body types. And of course we test some of the newest gear to land in Australia.
We trail tested the BMC Trailfox AMP ONE to see how this eMTB stacks up against some of the other most popular eMTBs on the market.
Bicycles Online let us take a brand new Marin Alpine Trail 8 down to Tasmania, to see how this big-wheeled, big-travel bike coped on the big trails of the small island.
We also had the chance to send Ryan to France for the launch of the YT Decoy - one of the most progressive eMTBs on the market!
That's just a taste of what is inside our latest issue - it's on sale now and in all good newsagents. And remember, if you subscribe you can save some money and get it early, and right now there is a chance to win a complete tool box from Super B!
Australian Mountain Bike