The Norco Torrent A1 is an aggressively priced and aggressively specced hardtail.
The hardcore hardtail is a bike genre that's on the rise. Whilst brands like Commencal have always had their Meta AM hardtails, and the list of steel and titanium hardtails from boutique companies is ever growing, there weren't many longer travel hardtails on offer from major manufacturers a few years ago. Now there's bikes like the Trek Roscoe, Specialized Fuse, Canyon Stoic, and Marin El Roy if you're after a hardtail to tackle technical terrain.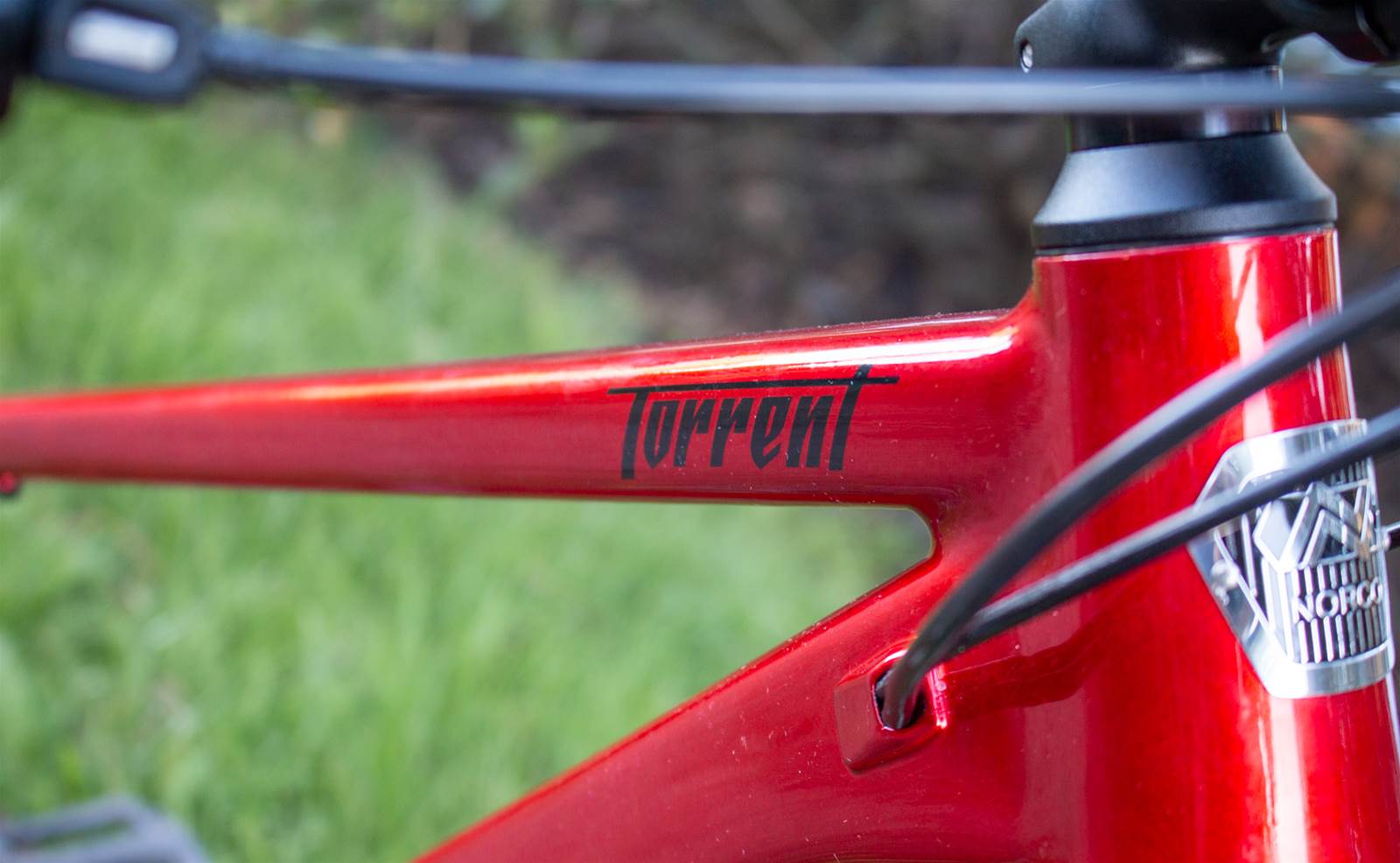 This is the most aggressive iteration of the Norco Torrent we've seen.
The 2022 Norco Torrent A1 is at the top of this list alongside the Marin El Roy and Commencal Meta HT when it comes to aggressive intent, with a 150mm fork, 64-degree head angle, and long reaches throughout the range (480mm in the size large I'm testing). The Torrent A1 is the highest spec aluminium Torrent on offer (there's also the $2399 Torrent A2), and Norco offer two steel variants, the S2 ($3399) and S1 ($4399). The S1 is a bike I'm seeing plenty of friends purchase, as it offers a fantastic spec for the money including a Lyrik Ultimate RC2 Fork, SLX/XT Drivetrain, and Stans Flow S1 rims on XT hubs.
---
After more hardtail reviews?
---
Priced at $2799, for the most part I'm pleased with the Torrent out of the box. The aluminium frame is tidy with mounts for two bottle cages on the downtube and top tube (or a tool if that's your thing). The internal cable routing through the downtube is well executed, and a threaded bottom bracket is also nice to see on a hardtail at this price point.
The Torrent features a threaded BB and internal routing through the downtube.
The drivetrain is handled by Shimano's brilliant 12 speed Deore M6100, and a 32 tooth chainring is probably a good choice for the variety of terrain this bike is aimed at. Shimano's non-series BR-MT420 4 piston brakes are also fantastic value for money and offer great performance. Another item that I've had great experiences with across multiple bikes is the TranzX YSP18 Dropper Post, and on my size large a 150mm post is specced.
We're big fans of Shimano's M6100 Deore groupset here at AMB.
A couple of other nice touches are the wheels and saddle. Stans Flow D wheels with 32 spokes are a great choice for hoops that are going to cop a flogging over their lifetime, in a price bracket where house brand generic wheels are often specced. The Fi'zi:k Taiga saddle is also nice to see.
One elements of the spec sheet I don't love at first sight is the fork. I haven't been the biggest fan of RockShox's 35 Gold RL fork in the past, but I won't jump to hasty conclusions for this test.
The RockShox 35 Gold RL fork isn't as sophisticated as their Pike and Lyrik models.
My local trails feature a mix of undulating cross-country singletrack, as well as short downhill tracks accessed by steep fireroad climbs. If I owned a bike like the Torrent A1, I'd be riding a combination of those styles of trail, so that's the plan from here! If you want to see how I get on with the Torrent A1, keep an eye out for my full review in issue #193, released on the 6th of December.
---
Price: $2799
Australian Mountain Bike