Part one of our backyard trail feature heads to Gap Creek, Queensland!
The internet, social media and our own pages are typically awash with images of trails designed to inspire and enthral mountain bikers. We show photos of trails in destinations that are exotic, we show photos of hero lines and with epic scenery. And while we want to share the stoke of mountain biking, we also want to fuel that fire to get out and explore, and ride somewhere new. Travelling to new trails is one of the best ways to meet new riders, develop greater skills and of course have a great time doing so.
 
It is easy to forget that sometimes the best trails lie closer to home. Some riders say the best ride you can do is the one you're doing right now. Being able to put your helmet on, grab some spares and get out on your bike and ride to the trails is a luxury that not everyone has. Here in Australia though we are lucky enough to have pretty good trail access even in some of our biggest cities, and four riders told us about their dirt that is closest to home. 
---
Our Backyard trails feature is looking at some of the best riding locations a little closer to home than we usually venture. These locations are the ones that keep us entertained through the week when we're not travelling or dreaming of far away places. Check out the other locations below!
Part Two: Mt Stromlo, Canberra, ACT
Part Four: Yarra Trails, Melbourne, Victoria
---
Gap Creek, Queensland
 
Words: Annelie Marqardt                                                                       Photos: Gerard Lagana
 
Riding for me is for fun, to progress and challenge myself through racing. I usually drive to the dirt for a ride in the afternoon or on weekends, but if I am training for races riding from home gets the 'kays in.
Brisbane has a strong scene for recreational riding as well as racing in XC, enduro and downhill. From the suburbs, there are 20 places to ride within a 2hr drive and it has a strong mountain biking history producing talented riders with internationally competitive results.
 
On the dirt at Gap Creek Reserve
 
Gap Creek has always been the local go-to. Not just because it's close to home, but also because the trails have enough character to build beginner confidence while also providing a playground for experts. You definitely work for your descents (and during them too), where the general feel is dusty, rocky and loose. You can tack on a Mt Coot-tha summit viewing too, including coffee, but the classic Australian bush scenery of the trails is pretty special.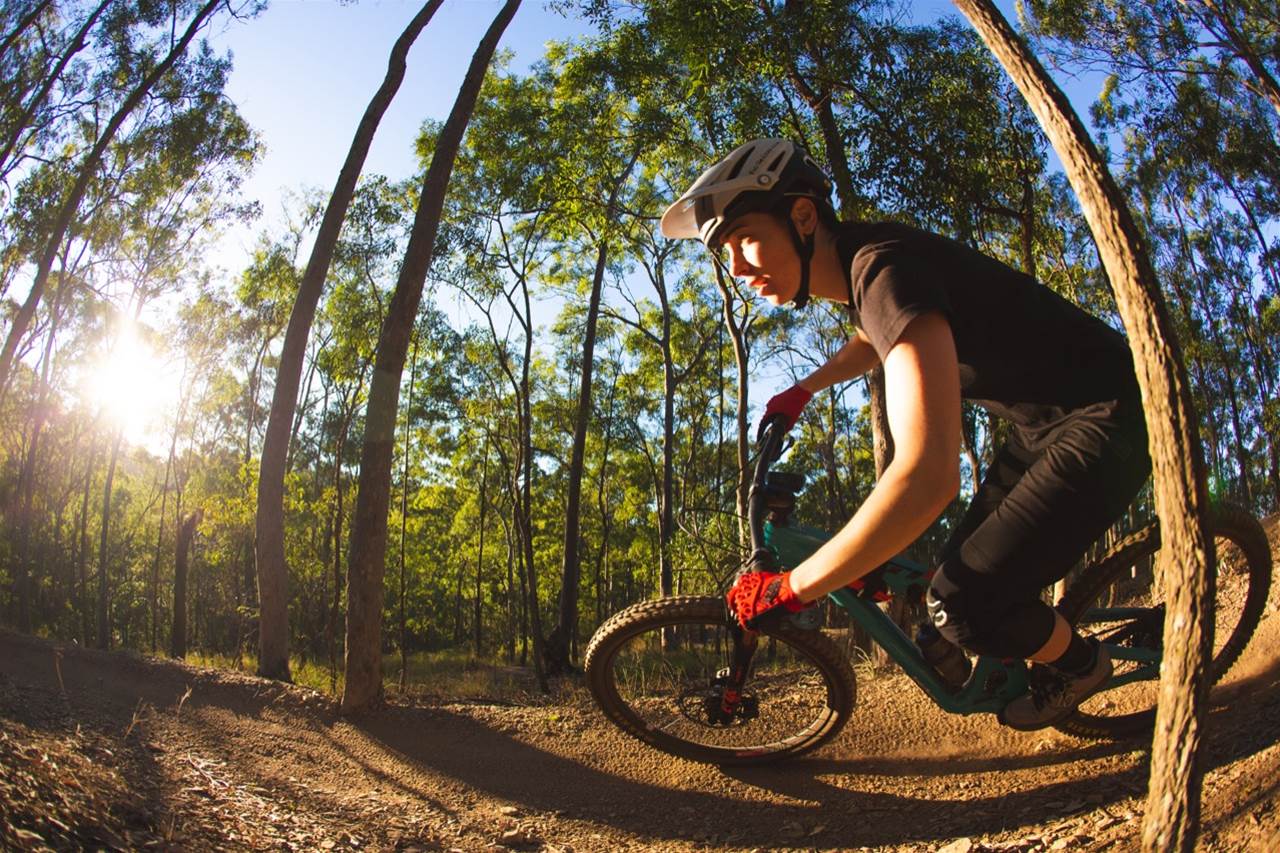 I first rode the Gap Creek Reserve mountain bike trails because my high school offered a term of mountain biking in the senior physical recreation class. We would ride out from school to do 2-3 trails before riding back in the timetable class that backed onto our lunch break. There was even a basic bike maintenance session working on the entry level hardtail bikes the school had bought from the local bike store, Kenmore Cycles.
 
Almost ten years later, in 2015, I started riding there regularly after buying a decent hardtail with the intent of getting fit to do some mountain biking events. I found some friends who were at the same stage of mountain biking-vibing as me (keen for decent kms), and we started riding together and taking part in some local events like Bayview Blast and the Flight Centre Epic half marathons and then the lap-based Summer Sprints XC races.

 
By early 2017 I was riding around Gap Creek 2-4 times a week for training, after a group of us had signed up for BC Bike Race 2017 (a seven-day stage race in Canada). In the last three months of training I felt like I knew every trail like the back of my hand. I'd also bought another bike with dual suspension.
 
Even after experiencing some other great riding destinations, there's something so healthy about being able to duck out for a ride before or after work or just to escape the house. I'm a bit of a fan of afternoon light so early evening rides have always been my favourite.
 
From only knowing about these trails because my high school happened to be close to them, I'm not sure I would even be a mountain biker without Gap Creek and the people who ride there. For that, I'm forever grateful.

 
Where I want to ride post pandemic
 
I've been itching to check out Maydena Bike Park in Tasmania. The cooler weather makes for a perfect summer trip and riding some decent descents is what I've been chasing lately. After that would be a month or so in Whistler during our winter next year. I've spent a couple of weeks in Whistler previously, for the Crankworx EWS 2019, but was a bit booked up with the race and practice (also nerves, probably understandably) to do much exploring of the area. I really want to go back to check out Squamish, Pemberton and spend more time doing the Blackcomb trails, as well as just bike park laps with friends.
 
Last of my top three is Rotorua in New Zealand. Anytime Rotorua is mentioned it seems like everyone who's been there wants to go back. The trails are apparently just a load of fun, you can shuttle if you want, and unlike a lot of rocky places around home, if you fall off you're probably going to land on something soft.

 
What to expect at Gap Creek Reserve
 
Amount of trails: 55km
Type of riding: XC and trail
How long can I ride?: 1-2.5hrs
Don't forget to: check out the view of the city from Mt Coot-tha summit
Best coffee nearby: bRU CRU Coffee Kenmore
Local knowledge: Most trails are two-way so ride accordingly
 
Meet your local
 
Name: Annelie Marquardt
Bike: Yeti SB130
Instagram: @amarqdt
Australian Mountain Bike