Ion's K-Traze Knee Pads are one of their most popular items - and we can see why.
Photos: Colin Levitch
---
Ion are a versatile brand that cater to both water and wheel sports which, according to their tagline, are United by Stoke. So. It's natural that their look is a hybrid of dirt-riding toughness and dreamy surfy summer daze. Their 2021 trail-surfing lineup consists of the Traze range, designed for breathability and flexibility in general trail riding, and the Scrub range, which is extra durable and more suited to enduro and freeride. Imogen Smith took a look to see what the water sports pedigree of this brand brings to the dirt.
---
Finding comfortable knee pads is notoriously hard, especially ones that don't scratch and irritate the back of your knees or get unbearably hot when vigorous pedalling is called for. During testing I wore the Ion K-Traze knee pads through an entire day of gravity racing (and uphill riding) and never once felt the need to pull them down around my ankles, which to my mind pretty much smashes the benchmark for a decent pair of knee pads.
Find Imogen's review of the Ion Traze trail clothing right here.
The K-Traze pads are unisex, but I found that the small size I tested were a great fit – not too tight or too loose. And remember that surfing pedigree I talked about in the intro? Well it turns out that Ion are pretty handy with neoprene, having specialised in wetsuits for so long, so they've gone to the trouble of sourcing Superior Perforator Neoprene, which they say is the most breathable of its kind, and wherever possible, mesh fabric also helps keep the temperature down.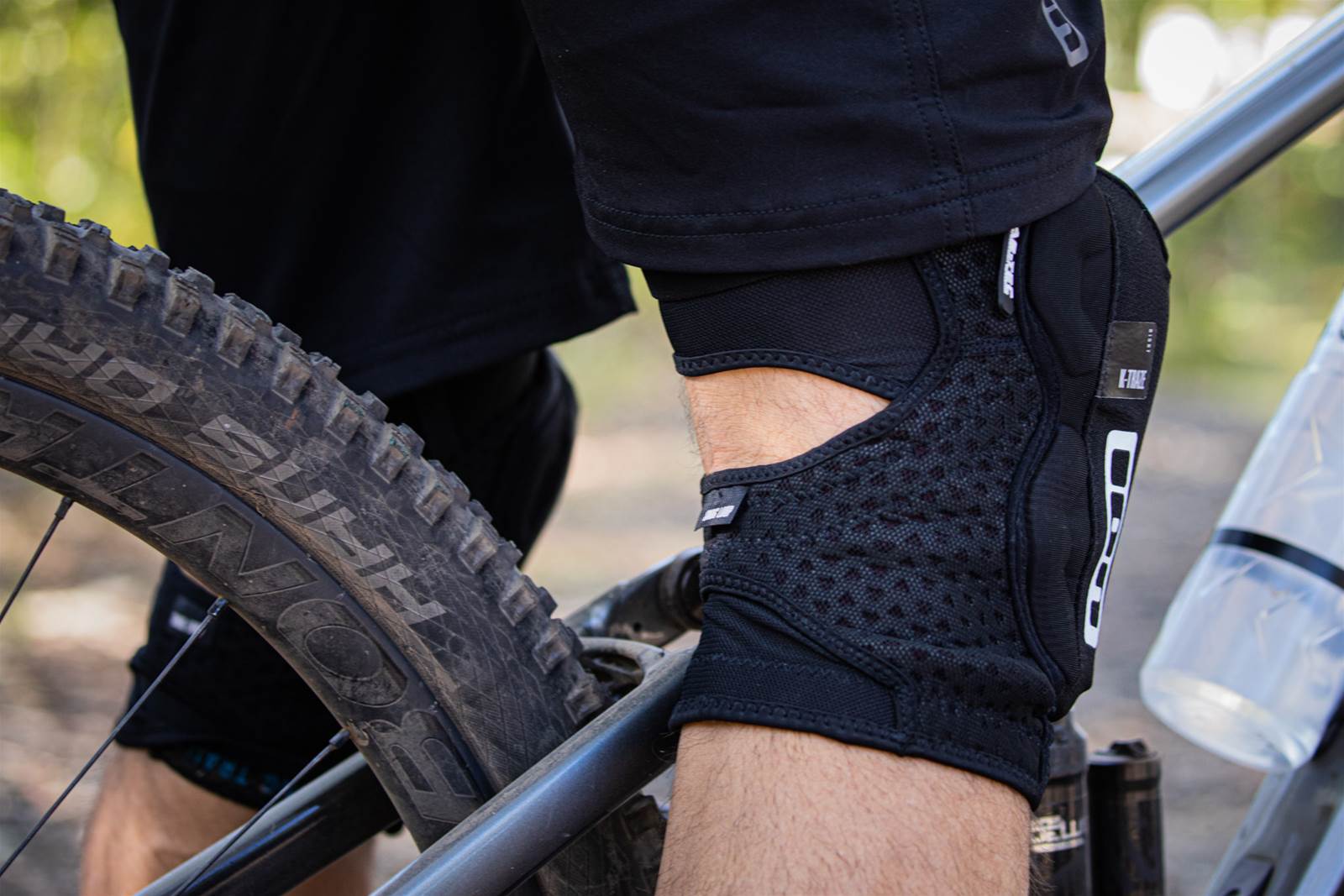 We reviewed the Ion Traze Men's clothing - you can read it here.
For those who need the technical details, the knee pads meet the EN 1621-1 Level 1 standard, which means that you're covered for light impacts, including multi impacts. Best of all for me, this was all tied up in a really good-looking package and durable enough that no wear and tear showed up through the entire testing period. These pads would be fine to chuck in the washing machine with your other filthy kit at the end of a big day and come up good as new on the other side.
RRP: $144.95
From: Ion Web Store
Australian Mountain Bike