E-MTBs are becoming hugely popular. And Merida Australia might be the best place to start looking at one.
There is probably only one topic more controversial than dual citizenship for parliamentarians right now - and it's E-MTBs. Pedal-assist mountain bikes (not throttle actuated) are a big thing in many other countries, and the mountain bike industry has really hit its stride with what is being offered. In our current issue, photo guy Tim Bardsley-Smith threw a leg over the Merida E160 900E. And he didn't want to give it back. 
I want a new Merida - but not pedal-assist... Check out the new One-Forty then!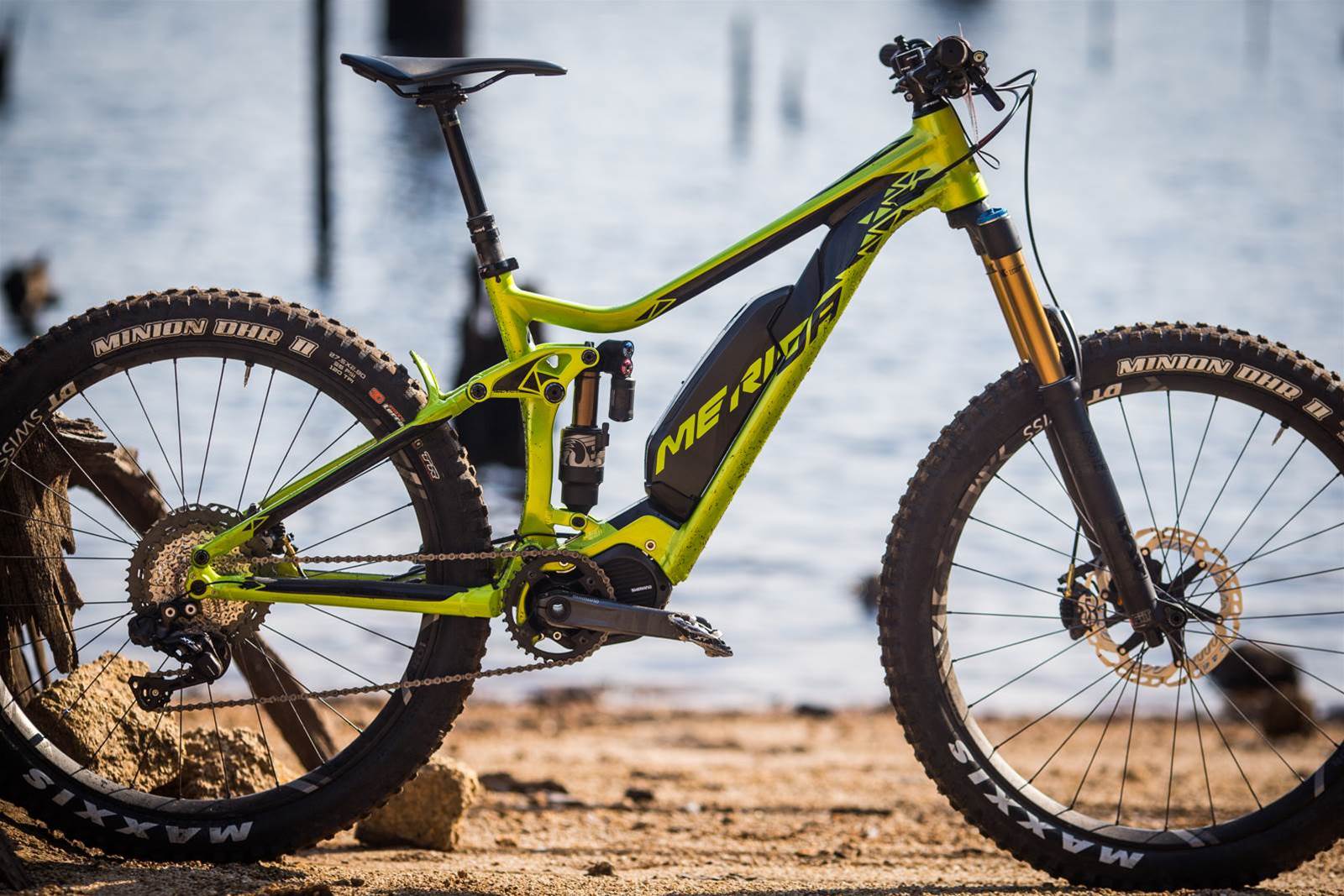 The Merida wOne-Sixty 900E has got to be one of the raddest bikes we have ridden. And it's pedal-assist.
This bike has been hugely popular on the trails too - and according to Merida Australia, demand outstripped supply very early on. According to Brand Manager Mark Rycroft, they had to order 10x as many of this model alone, and they still sold out.
E-MTBs won't ruin mountain biking - here's why.
"More people are coming back into mountain biking, and they're seeing pedal-assist bikes as a great option' said Rycroft. "E-MTBs are a big focus for us, but we just keep coming up short of the market demand." Merida Australia have had lots of demand for their E-MTBs off the back of the E160 - and their 2018 range suggests that's not going to slow down.
All of Merida's E-MTBs use the Shimano STEPS system.
Australian Mountain Bike