Giant's 2018 model range sees two all new frame designs and updates to the favourites.
Giant have often been leading with mountain bike design, including adopting 29" wheels, and then shifting their range to 27.5" wheels to suit the needs of their bikes, and of course perfecting the Maestro suspension system. Bikes like the Giant Trance have become trail favourites, even if the current models don't quite seem like what we saw when the Trance was first released!
Did you see our Giant Trance 1 review?
There was a bit of a gap though, acutely felt by cross-country folk. The Giant Anthem morphed into a 120mm travel 27.5" wheeled trail bike. And while it was perfect for cross-country riding, it was a little too much bike for cross-country racing. 
Take a look at the 2018 range from Liv!
Enter the Anthem 29er
The Giant Anthem Advanced Pro 29er 0. So hot right now.
The Anthem has been redesigned to be a World Cup capable XCO rig. With the Maestro suspension using a trunnion mounted metric shock and carbon linkage, the frames have 90mm travel. Why not the 100mm as before? Testing showed that only 90mm was ever truly used, and this means that Giant can also keep the back end of the bike about 25mm shorter than the last 29er Anthem.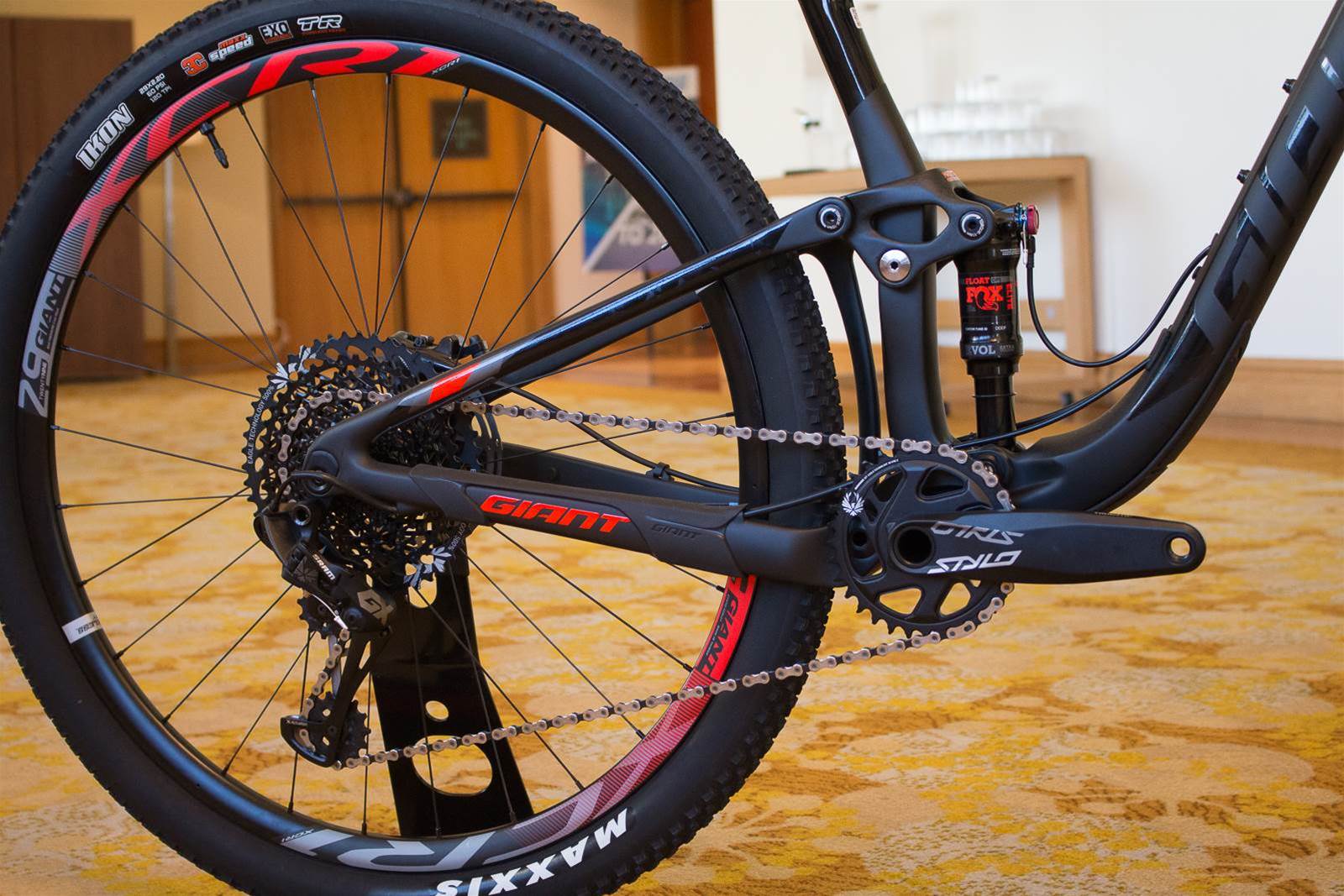 The top 3 Giant Anthem 29ers will come as 12-speed.
The frames boast internal routing (including for a dropper post if you want to run a 27.2mm dropper on your bike), and the Anthem Advanced models use carbon swing-arms, a new step for Giant. They state that with a move to Boost spacing the weight savings and stiffness over alloy were finally worth it.
Each Anthem 29er has Fox 32 SC forks, with custom coloured graphics.
Both the Advanced Pro 0  ($8999) and  Advanced Pro 1 ($5999) use SRAM 12 speed Eagle drivetrains, with XX1 and GX respectively. They also both use Fox suspension with a dual-lock out lever. Wheels are Giant Composite models with Swiss internals The carbon frames are 1x only, but the alloy frames come 1x however can run 2x - or a chain guide.
All this for $3499? Yep.
With pricepoints of $3499 and $4999 for the Anthem 29er 2 and 1, it really looks like Giant have jumped back into the cross-country full-suspension market in a big way. We can't wait to ride one!
Australian Mountain Bike