The Fox 34 might have missed the limelight, but with the GRIP2 damper now available, it's set to light up short travel trail bikes.
Back in April Fox unveiled plenty of updates and some all-new products. The new Fox 38 has grabbed a lot of attention, as have the design updates to the overhauled Fox 36. Given the changes made make these big forks stiffer and better performing, it is completely justified that they got a lot of attention. But the Fox 34 has always been a popular fork in the Fox range, finding it's way to trail bikes and eMTBs, and of course XC rigs with the more recent Fox 34 SC that was released in 2018. For 2021 Fox have equipped the Factory 34 with GRIP2, a damper some say is the best on the market.
What the GRIP2 delivers is more damping control, so you can really dial in your ride. The 34 is available in 120, 130 or 140mm travel, as the 36 takes over for 150 to 160mm duties. That said, you might see longe travel 150mm Fox 34 forks as original equipment spec on some bikes - like the Specialized Levo SL Expert that we have on test at the moment.
Visually, the fork looks aboput the same, and it is availablein gloss black (like we have on test) and in Factory Orange, which is a love it or hate it sort of colour. The QR15 axle remains, as the floating option is for the Fox 38 or Fox 40 big units. But it's the damper where the real change is here. 
GRIP2 offers high and low speed rebound damping, along with high and low speed compression damping. What's also new with the GRIP2 damper for 2021 is the Variable Valve Control (VVC) damping on the high speed compression damping.
So VVC speeds up the high end suspension tuning process. It recreates what a factory mechanic would do when opening up a fork to change the valving. What's going on is essentially changing the leverage on the force required to open a valve. And you can do that on the trail. But it's really worth watching the video for a full explanation. Of course, more tuning options will only mean a lot if you know what you're after, and that is why GRIP2 is only available on the Factory forks.
This does mean setup is a little involved, but it's not too much more than usual. Your first thing to get right is still spring rate (air pressure) and from there you'll know whether you need to add volume spacers to help the fork ramp up through its travel.
I've got 71 psi in he Float EVOL airspring, with two volume spacers inside - and that's the stock amount. I have played around with extra volume spacers in other forks before, and I tend to typically run 2, sometimes 3. It just depends on the bike and the fork.
For rebound, I run low speed at 5 clicks in (there are 16 clicks available) and the high speed rebound I run at 1 click in (from 8). I've only ridden the fork and Norco Optic on local trails so far (travel restrictions being what they are) and I suspect I might adjust this a little for steeper and faster trails.
As for compression damping, I run this quite open as it's easy to access on the top. So on low speed compression (the black dial) I run 4 clicks in, with a range of 16. Just like on a Fit4 I do tend to back this off on a longer ride to make the front feel a little more compliant when I'm getting tired. For high speed compression it is just one click in from 8, with the option to wind it around easily to completely firm up the fork.
So far I find this is a good mix for maintaining a higher front end and avoiding diving, and providing the traction I want. That said, I'm still making adjustments to the Norco Optic test bike that the fork is on, so I expect some more slight change in the coming weeks. I did start with a firmer air pressure in the fork and I'm likely to drop it down a little more. I also want to then tune the high speed rebound some more as well. To me this is where riding style and ability needs to match the tuning. As if you want lots of 'pop' you'll probably run a slightly higher pressure and less high speed rebound. But if you want to charge and find the most traction, then you're likely to look at keeping the air pressure a little more middle of the range, with ever so slightly slower high speed rebound and perhaps a tad more high speed compression.
And here's the thing - you have all those options without needing to invest in extensive tuning at a suspension service centre.
Having spent well over 6 months riding the Marzocchi Bomber Z2, it's interesting moving to something way at the other end of the tuning scale. The Bomber Z2 is a little heavier due to materials, but the chassis is very similar, as is the air spring. And one rider may get along better with the $849 fork compared to the $1519 option. If you just want to get on and ride, and have a set and forget bike the Z2 or a Fox 34 Performance could be the fork for you. But if you love fine tuning parts - you'll love a GRIP2 damper.
There is a lot to play with and adjust with the Fox 34 GRIP2, and for some that will be exactly what they have wanted. Ofc ousre if you want something in the middle the Fit4 damper still provides that.
The Fox 34 is available in 27.5 or 29" models, in Factory, Performance Elite or Performance models, and in 44 or 51mm offset. You can even get them in Boost or non-Boost spacing. There are also a ange of damper options from the GRIP2 to Fit4 or GRIP.
Fox say that the "34 is the ultimate trail companion" and it has "a lightweight yet robust chassis, you can count on 34 to get up and down the mountain, every time". That is to say it's a trail fork, and given the explosion of popularity in mid-travel trail bikes as enduro rigs get so big, I think it's a great move to bring this level of adjustment to the 34, and I think people who chase performance will feel the same. I'll have a full review in a coming issue.
RRP: $1519 (Fox 34 Factory)
From: Sola Sport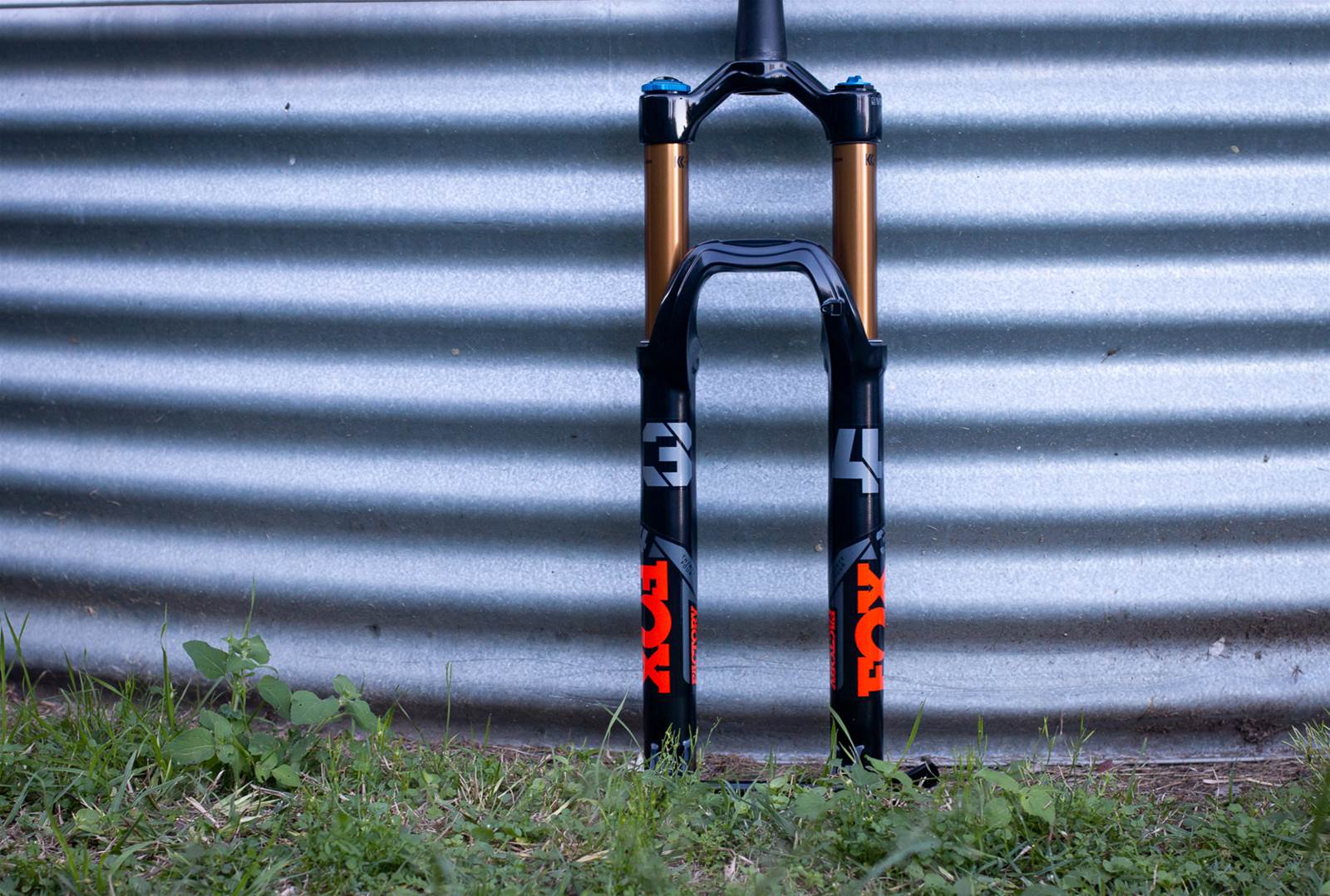 Australian Mountain Bike