Reef to Reef MTB wowed us in its first year, and here's why we'll be back in 2019.
Reef to Reef has been built on the shoulders of two of Australia's most popular mountain bike events - Cape to Cape and Port to Port. It also owes a lot to Australia's longest running single day event - the RRR (Rural, Rainforest and Reef) which runs on the final day of Reef to Reef now as a stand alone event.
We flew north for Reef to Reef in August. The new event promised to bring the great length stages, exceptional logistics and event atmosphere of it's sister events, and combine them with the variety of trails up in Tropical North Queensland while also having the very agreeable winter weather of Australia's far north. We've got a full write up in our next issue out on October 22nd. But here's why we'll be back in 2019.
Variety is the spice of life
The trails used by Reef to Reef are some of the most varied for any Australian event. From the sinuous rainforest singletrack at Smithfield, to the dry and dusty terrain at Davies Creek, or of course the super fast moto trails near Mt Molloy - there's a lot of variety and every day felt different.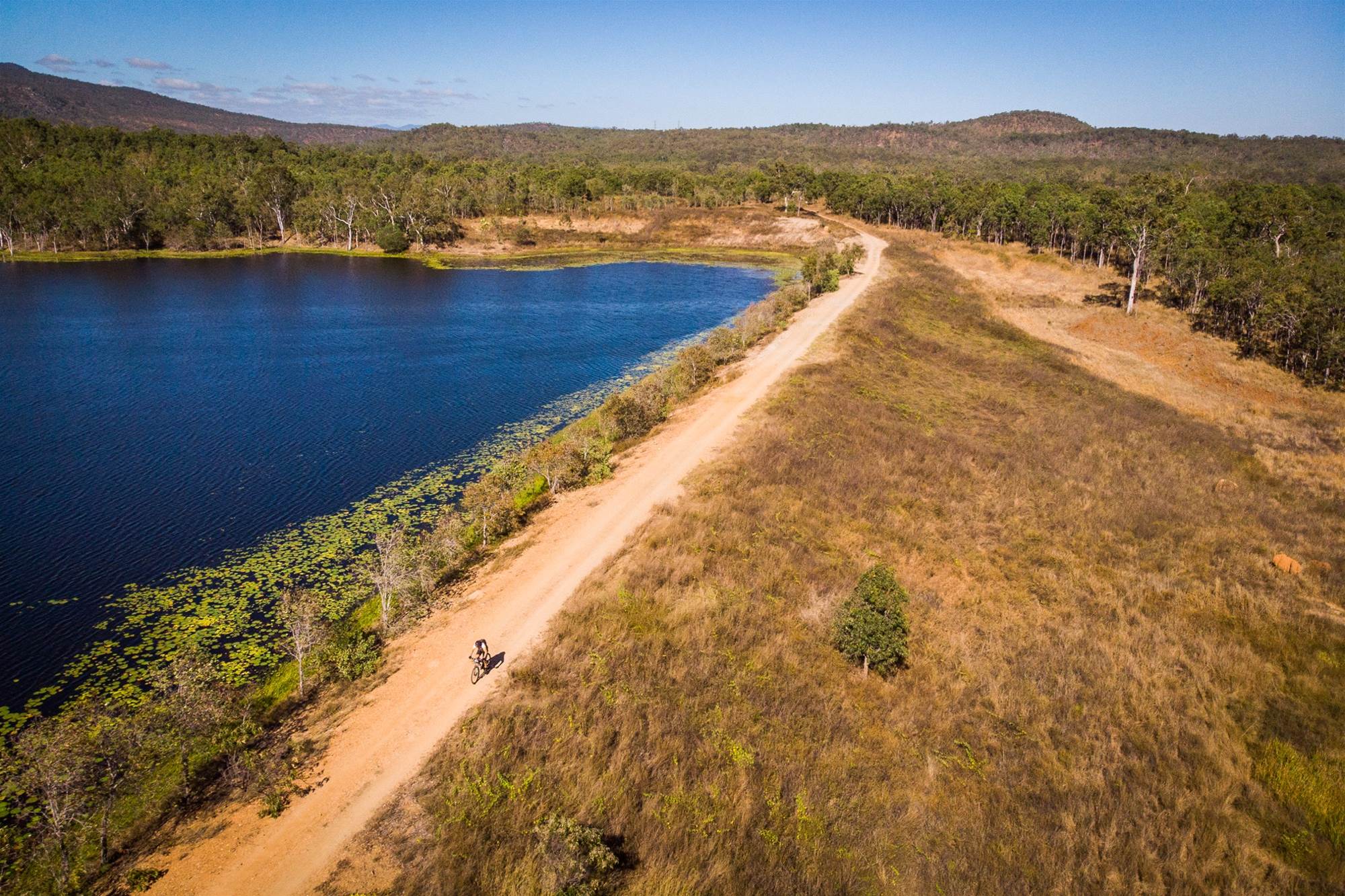 Sit, stay, relax
Some of the biggest stage races in the world make a point to point journey across mountain ranges or remote landscapes. This makes for a huge adventure, and it's something you should do at one point if you love endurance mountain biking. But Reef to Reef is quite centrally located. While you will have stage starts within one hour from Cairns, you can easily stay in just one or two locations, meaning there is a lot less packing up and unpacking during your stay. There's more time to chat and share trail tales with friends instead.
Things are better with a mate
Reef to Reef brought pairs racing to the series, and in 2019 Port to Port and Cape to Cape will have pairs categories. Only a few events in Australia are raced in pairs, like the Hellfire Cup, and you can choose to at the Crocodile Trophy. But at Reef to Reef pairs was where the focus was, and it was a whole lot of fun. You egg your team mate on, they support you, you share the highs and lows, and get to rail singletrack together. The sense of achievement is way higher than doing so alone. You can still race solo - but riding is always better as a shared experience.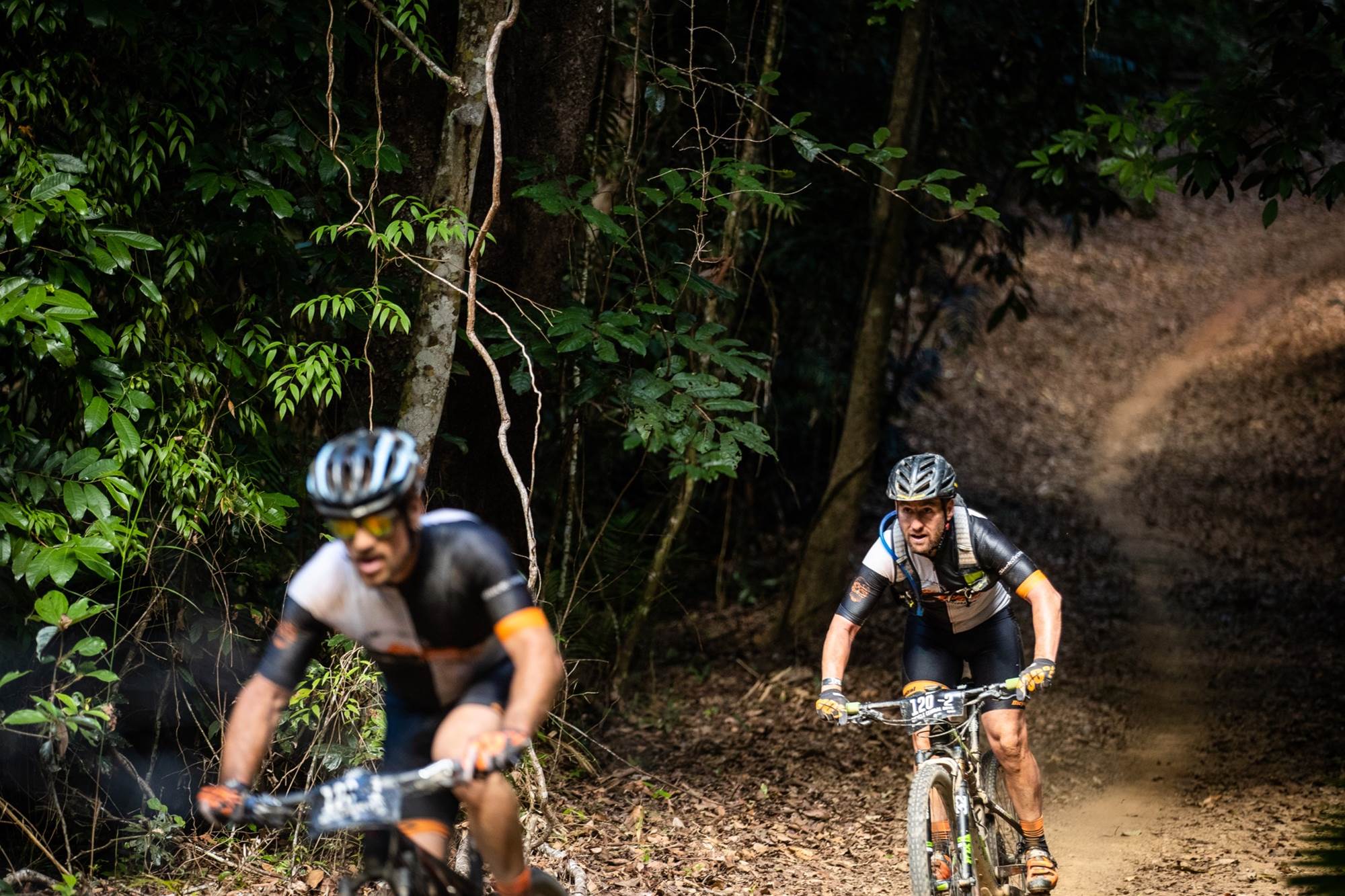 The perfect winter break
Depending where you live, early August might be a bit grim. But in Tropical North Queensland, it's the dry season. While the early starts (8am) were brisk, the sun got around to warming things up pretty quickly, and a dip at the finish on 4 Mile Beach in Port Douglas sure was popular. Would you be swimming at home in August - or riding in short sleeves? If you want an escape from the cold - then Reef to Reef has what you need.
Come for a bike race, stay for a holiday
Tropical North Queensland has a whole lot to do. From exploring the lakes on the range, to visiting the Great Barrier Reef, going jetboating at Cairns, heading north to the Daintree, visiting outback towns like Laura or Irvinebank - or even mountain biking in Atherton - there's a lot to do. If you're coming up for Reef to Reef, it makes sense to stay a little longer and turn it into a bit more of a holiday.
There are plenty more reasons why making plans for Reef to Reef makes sense if you're looking for an event to do in 2019. We love the idea of the 3 race series in Australia, and it's clear that plenty of riders are behind it. We expect the event to grow year on year, and given how much fun the first year was, we can't wait to get back in 2019.
Entries are open now - and there are earlybird discounts if you lock it in soon. The event runs from 8-11 August in 2019.
Australian Mountain Bike