Yeti have extended the SB family with the all-new SB100, joining the party of new-school XC bikes taking advantage of new MTB technologies.
The stalwart of quality design and bike production, Yeti Cycles are known for producing bikes that suit mountain bikers to a tee. And by the looks of it, the new SB100 will hit XC racers, marathon racers, stage racers and fast, technical trail riders to a tee.
The SB100 and SB100 Beti use a new variation on the Switch-Infinity mechanism, one that has been completely redesigned for a short travel 29er. Plus it's got a neat little cover to keep it free from trail crud.
To infinity and beyond!
The mechanism isn't just smaller, but it's rotated 90 degrees to fit behind the seat tube and keep the weight low and centred on the frame. The benefits go beyond that, as the long, uninterrupted seat tube means you can fit a longer dropper post (KS Lev Ci in 175mm anyone?). It also means the bottle mounts can sit lower, so you can fit a large single bottle inside the main frame.
The current SB range is mostly known for gravity and trail bikes, and that's exactly where the SB100 draws it's history. On the one hand it's here to take over from the Yeti ASR C, but it goes a long way further with it's gravity inspired geometry.
What's that geo look like exactly? Well a large will have a reach of 452.1mm (630.3mm effective top tube) with a steep seat angle of 74.1 degrees and a head angle all the way back at 67.8 degrees. Marry that with a fork with 44mm offset and chainstays of 437mm and the wheelbase stays at 1177.4mm which isn't too crazy. So this keeps you right over the bottom bracket when climbing, assisting to keep weight forward, while matching a long front end and short back end. But, the fork rake is kept shorter to stop the front wheel being so far out in front of you, aiding in agility in tigther corners uphill and downhill.
The frame has Boost spacing as you'd expect, and a 2-bolt ISCG mount that hints at the range of riding that Yeti feel the SB100 is capable of. Cable routing is internal, but through internal tubes which means you should be able to slide them right on in.
The bike is designed around a 120mm fork, and while you can buy a frame, each model in the range will have a Fox 34 SC 120mm fork paired to a Fox Float DPS rear shock, for the lightest, stiffest and best performing suspension for this model.
There are 4 models available and SRAM Eagle group sets, rims with 25mm internal diametres, 35mm bars and stems and dropper posts feature across all of them.
So what does this bike suit? It's new school XC and fast trail in one package. If your trails and your riding involve pushing hard on the climbs and descents, this is your bike. If you want to eat up technical terrain and target events like BC Bike Race, Breck Epic, the Swiss Epic and even high level XCO - step right up.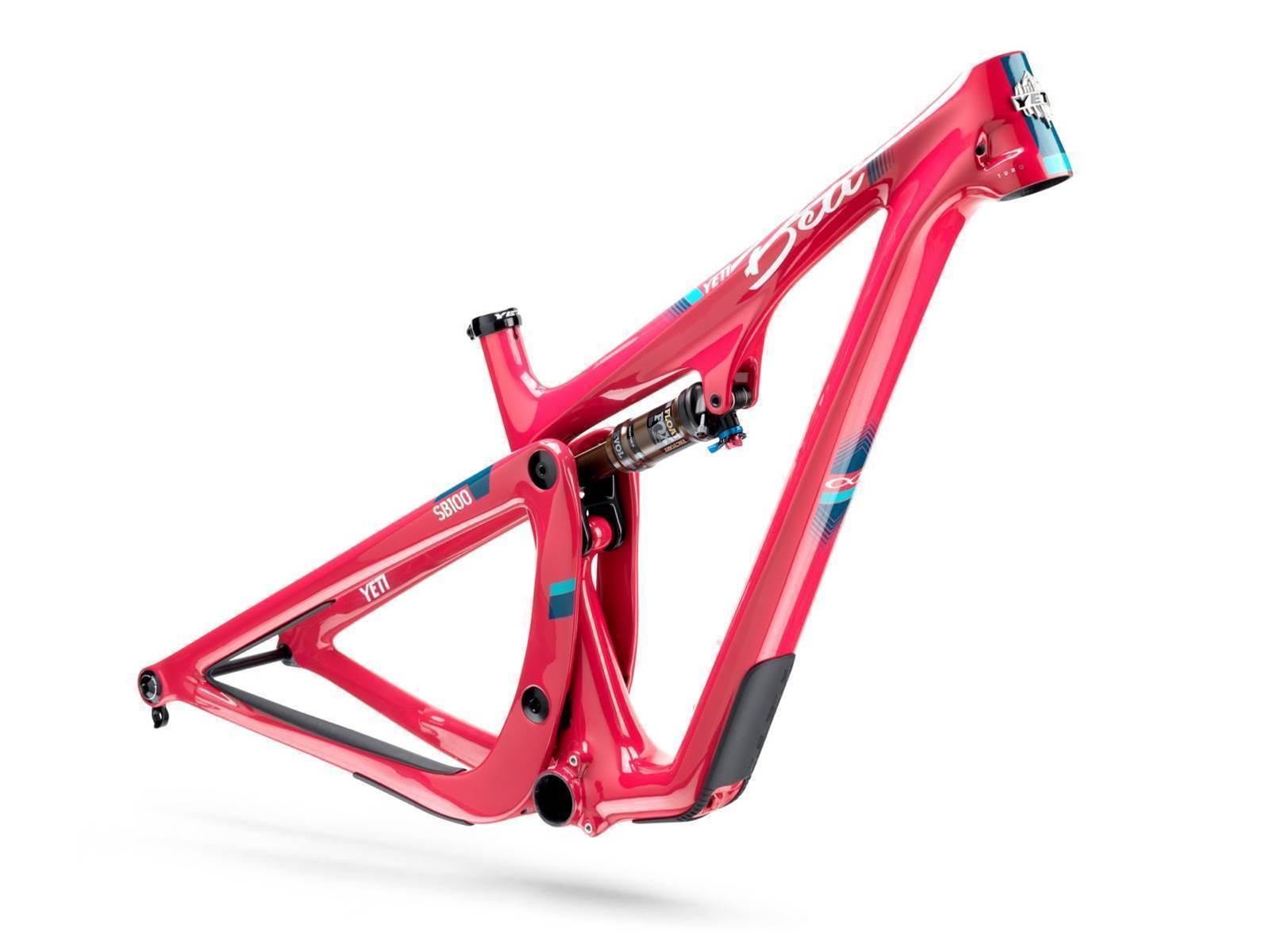 The Yeti SB100 Beti is also available, with a specific shock tune, 170mm cranks and suitable parts kit.
Canadian Geoff Kabush has joined Yeti for 2018 and the bike suits his goals and riding.
"The SB100 is a short travel bike, but it's made for and excels on technical singletrack," said Kabush. "It has suspension that really works, so it is fun to challenge this bike and see how hard you can push it."
We spoke to Summit Cycles Sydney manager Adam Macbeth, who feels it adds to the Yeti range perfectly.
"Here at Summit Cycles we're not a huge fan of putting regular humans on full blown, twitchy XC race bikes. We're very happy to see Yeti offering an extremely fast, endurance race oriented bike with geometry that is still going to allow the enthusiast to have a great time on their local trails without having to pay attention to staying on the race line everywhere."
If that sounds like you, drop in to your Yeti dealer to find out more. With bikes like this, the new Santa Cruz Blur, the Rocky Mountain Element and more bikes pushing into the fast trail and new school XC field, we're hoping to throw a leg over some of these options soon.
Australian Mountain Bike