Trail crews have been working hard and Mt Buller is ready to go for this weekend, with a whole range of events through summer.
Winter is over and summer is coming, which means it is time to head up to the high country with your bike - leave the skis at home! Australia's first and only IMBA ride centre, and home of the infamous Australian Alpine Epic, Mt Buller Bike Park is getting ready to welcome riders for another riding season. Almost all the key trails will be open on the Cup weekend (4-5 November).
We think Mt Buller has some of the best trails in Australia - here's why.
As trail crews clean up after winter, trails are progressively opening. But favourites like Corn Hill, Gang Gangs, Misty Twist and more are already open. You can check the Bike Buller website for details of what's open already.
Mt Buller Mt Stirling Resort Managements Head of Trail Crew, Dave 'Danger' McCoombe, says, "We are stoked to be opening so many trails, and can't believe after the winter season we've had how rad everything is looking! We've done a tonne of work across the mountain, including giving Copperhead and ABOM a whole lot of love. Only Stonefly and the bottom of Epic still need some work and are closed, so we reckon you'd be mad not to spend your long weekend up here on the brown pow!"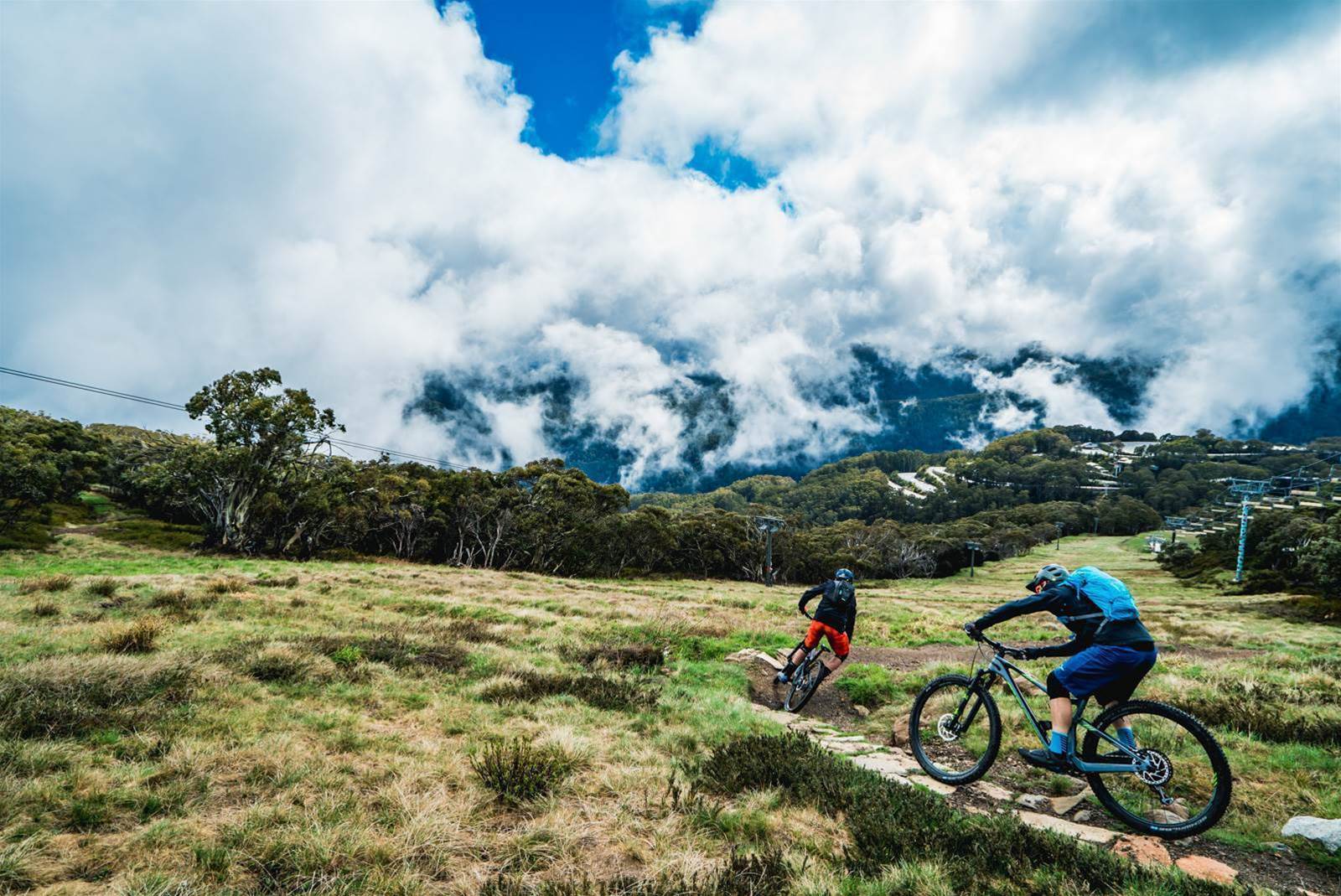 There is a variety of shuttle options for riding too. From 4 November the Mirimbah Store shuttle between Mirimbah and Mt Buller will run every weekend from November to April, and from 2 December the Mirimbah - Mt Stirling service will be operational.
Get amongst the gravity crowd
Mt Buller's Northside Express chairlift will operate on 2 – 3 December in line with the downhill trail opening, then on select weekends throughout the season. Blue Dirt Mountain Biking will operate gravity shuttles on weekends outside chairlift dates, and this season are offering great value 'early bird season' passes, including over 100+ ride days overs multiple locations.
"We are so thrilled to be welcoming back mountain bikers to the mountain",  said Gill Dobson from Mt Buller Mt Stirling Resort Management. "There's been a range of trail upgrades across the network, and everything is in tip-top condition. All Terrain Cycles will be opening a new café in the heart of the Village Square, and the ABOM Bistro and Garage Café will also operate throughout summer. We have range of bike-friendly accommodation providers looking forward to welcoming riders and their wheels, so now really is the ideal time for riders to start planning their first real mountain biking trip for summer at the Mt Buller Bike Park."
We love to stay at Andy's Fat Tyre Bike Lodge when in Mt Buller.
What's on in Mt Buller
Mt Buller comes alive with events, and there's plenty on this season. The fourth Australian Mountain Bike Summit is on 4 – 5 December, and the Victorian DH Series is on the Australia Day long weekend. Don't forget the Shimano Bike Buller Festival, in conjunction with Picnic in the Park on the Labour Day long weekend.
Need more information? Just head to the Bike Buller website for details on trails, accommodation, events and more.
Australian Mountain Bike