The Bomber Z2 is back for all your trail riding needs.
The late nineties saw Marzocchi pull mountain bike suspension technology into the future. While at first it was the 100mm Z1, the Z2 soon followed as a fork for those who weren't going so huge and didn't need 100mm of travel (it was a different time back then). The Z2 offered 65mm of plush travel with a proper cartridge without plastic bits to break, and without using elastomers that went hard or just changed their characteristics too much with the weather. And yeah, they were coil sprung.
The Marzocchi range exploded from then, but now that Marzocchi sits withint the Fox house, their new range is refined and killer value. You can see Ryan Walsch's review of the Z1 fork and CR rear shock in our current issue.
The Z2 is here again, and just like the Bomber Z1 pulls from the Fox 36 parts bin, the Bomber Z2 can be viewed as the 34 equivalent. But there are actually a number of differences.
The Z2 is super versatile and has travel options at 100mm, 110mm, 120mm, 130mm, 140mm and 150mm. Factor in offsets of 37mm, 44mm and 51mm and a size that suits 27.5x2.8 or 29x2.6" tyre maximums and you have a really verstaile fork. A hard hitting XC fork? Yes, it can do it. A long travel trail fork for a slacked out trail bike? Yes, there is a Z2 for that.
The Bomber Z2 comes in matte black or gloss red, and of course has the distinctive M arch that is said to promote greater tyre clearance and fork stiffness.
Suspension damping is taken care of by the new RAIL damper system and a Fox Float air spring. The damper can be moved throughout the range of compression damping to a full lock out.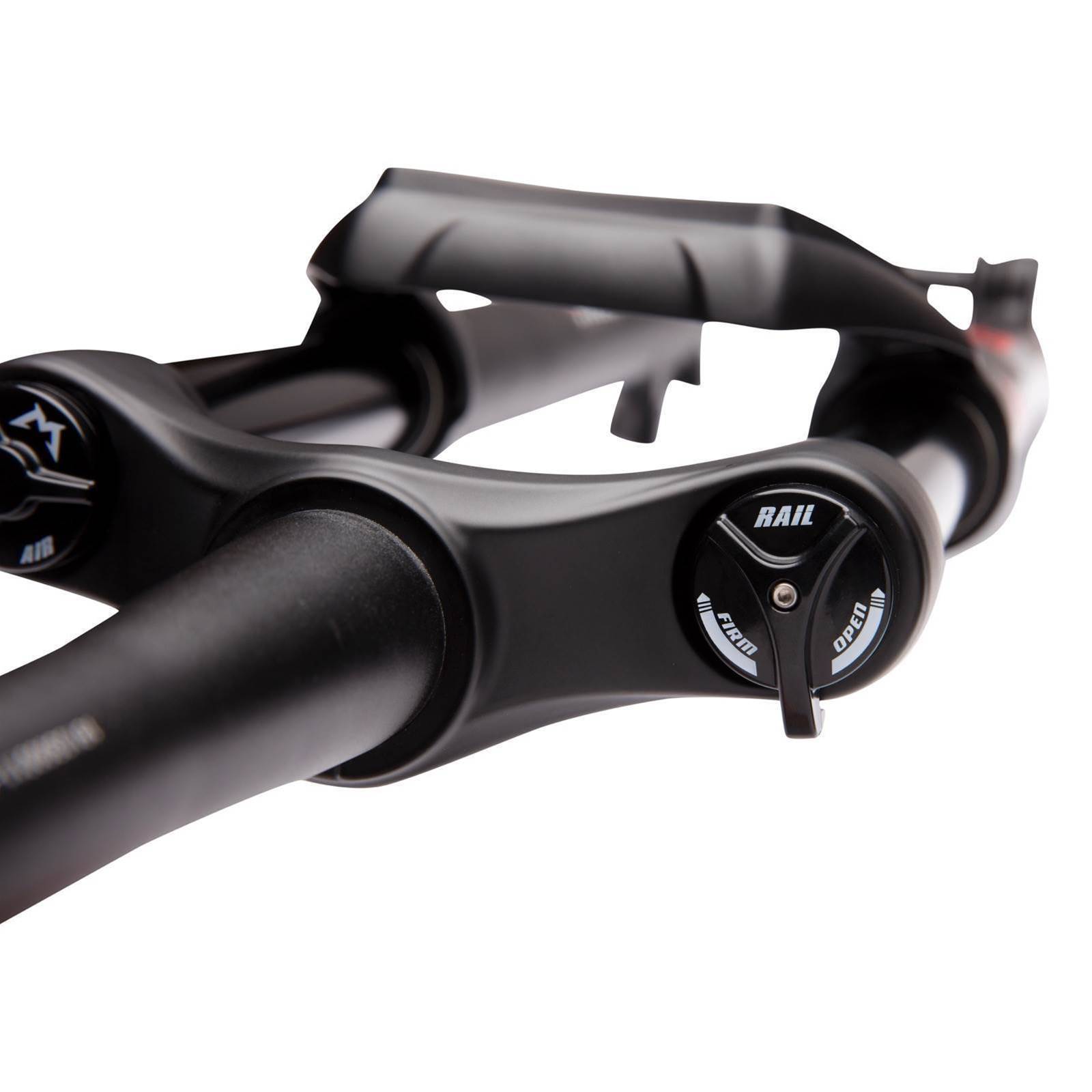 As for rebound, there is a 12-click slow speed rebound adjuster, and the cartridge has a tuneable rebound circuit so you can adjust the mid to high speed rebound speeds to suit your trails and riding style. And while the feeling of the fork is super plush, there is a tuning that means it sits high in its travel, not wallowing part way in. This will help combat brake dive and pushing hard into corners as well.
It all sounds pretty good to us - but we'll have to wait until we get a set of forks to test to see if the performance is there. With a price of $899, this is a whole lot of suspension performance and a lot less than much of the high end competition. And there will be an eMTB specific set of forks later this year!
Sola Sport will have Marzocchi Bomber Z2 forks in stock in late May. Contact your local bike shop for specific details.
Want to know more about trail forks already on the market? Check out this guide.
Australian Mountain Bike