Following on from the Norco Optic, Norco have created an all-new Norco Sight - and it rips!
Words: Brad Babel
---
Norco are on a roll as after the release of the new Norco Optic, they have released the updated Norco Sight. Given the Norco Optic had moved to a longer travel setup, it is no surprise that the Sight's previous 140/130mm travel combination has moved to a 160/150mm setup.
To think that the only change for the new Norco Sight has been longer travel would be a huge mistake.
Norco have made many changes, bringing the Sight into the current Range territory. ONe of the key concepts is what they call Ride Aligned, which is matching the bike fit, suspension and hanlding on each size. From small through to XL on models with 27.5" or 29" wheels. It's based on a whole lot of data on bike fit and measurements from a whole lot of people. How it plays out is not just making a bike longer, slacker and lower, but tuning geometry and suspension to actually suit riders of different sizes, and to keep them centred on the bike for better handling.
On suspension, the suspension curve walks a line between progressive and linear late in the stroke. So the Sight uses the rising rate of an airshock for those really pushing a bike, without making a bike that feels like it never gets all of its travel for a less aggressive rider. And the Ride Aligned software will help any rider get the most out of it.
Here in Australia we have two carbon models coming in this summer, the C1 and the C2 like we have on test. Right now, the alloy models are on their way to Norco dealers around the country. Full specs can be found on the Norco website.
At $4799 we think the Sight A2 is going to be popular.
·         Sight C1 | RRP $7,999
·         Sight C2 | RRP $6,499
·         Sight A1 | RRP $5,799
·         Sight A1 W | RRP $5,799
·         Sight A2 | RRP $4,799
·         Sight A2 W | RRP $4,799
·         Sight A3 | RRP $3,599
·         Sight Junior 27.5 | RRP $3,599
Geometry of the Norco Sight
Geometry for the carbon models
Where does the Norco Sight fit now?
So those that are familiar with the Norco range of bikes may have noticed that the brand released the new Revolver and Revolver 120 earlier this year, and that looking at the specs of the new Revolver 120, it was very much treading on the toes of the trail bike of their range, the Optic, in as far as suspension travel comparisons and even the geometry wasn't too different.
One might have also guessed looking at the Sight VLT released late last year, with all new linkage and some updates to the geo, that Norco had some big changes to their trail and all mountain models. 
The Optic was launched in mid October, and saw the bike get big geometry changes, aggressive parts spec, and longer travel to handle the harder riding it was intended for over the Revolver 120. With the New Optic having numbers similar to the outgoing model of the Sight it would make sense then that the Sight gets some of that treatment too.
The new Norco Optic
What do the changes look like?
Some pretty big changes then? You might say that, the outgoing model was specced with 150mm (or 140mm on some models) front travel and 130mm in the back on the 29er and on the large size a 453mm reach, 66.5 degree head angle and 73.5 degree effective seat angle and a wheel base of 1195mm. The new model has stretched the suspension to 160mm up front and 150mmin the rear and with a 64 degree head angle, 77.7 degree effective seat tube angle, 485mm reach, and 1262mm wheel base, it is a whole lot bigger bike. The forks have a reduced offset now too, which helps maintain handling at lower speeds.
Our Sight came as a DIY project - a good chance to take a closer look!
To put that in perspective that is almost the same travel as the 2019 version of the Range 29er which used to come with 170mm (F) and 150mm (R) but with way more up to date geometry, especially in the reach and effective seat tube angle, a real key part in keeping you centred on the bike. Norco haven't just stretched and slackened their bikes, the seat tube length is shorter now offering better stand over clearance and the ability to run even bigger dropper posts, the Medium and Large now come with a 170mm drop post compared to the 150 from the outgoing model. Now as someone who for my height doesn't have the longest legs, I ride a 2018 model Sight in large currently with a 150mm dropper pretty much slammed, the new model with a 170mm drop post I have about 25mm of post out from the collar even with that longer post.
Norco's new Ride Aligned frame geometry, where each frame size is customised to make sure the rider position is always stable and balanced to provide optimum weight distribution and riding position, means that that grip and control are always optimised no matter what size bike you need. It's basically another step beyond what they did with Gravity Tune where Norco aimed to make each bike ride like it should for a given size, meaning bigger bikes had longer chainstays and thicker walled tubes, as an example.
Each frame gets its own custom geometry with the seat tube angle being adjusted along with the rear center and reach, along with customised suspension tune for each size. The Ride Aligned bike set up guide is live right now, and means that not only has each frame size been optimised to fit each size rider better, you can plug in some basic metrics like weight and height (and gender, curiously) and riding ability and the software will spit out a set up guide on suspension pressures to set as well as tyre pressures. As we haven't played with this yet, we are keen to try it once it goes live to see how our setups went in comparison. Ok this is now live, and I plugged in my height and weight (and gender) and expert ability for riding.
Depending on your competence, you might not be able to make all the adjustments without the help of your local bike shop or suspension service centre. I did find the shock rebound too fast, and put 4 more clicks in.
Specs for the Norco Sight
Norco have 2 carbon models and 5 alloy versions of the Sight coming into Australia. We have the C2 model on test that has a RRP of $6499 and comes with a full carbon front triangle, carbon seat stays and alloy chain stays. The C2 gets a Shimano 12 speed drivetrain, with XT shifter, derailleur, cranks and hubs, SLX cassette and chain along with SLX 4 pot brakes running a 200mm rotor up front and 180mm out back.
The XT hubs are laced to Stans new Flow D alloy rims, and have Maxxis Minion 2.5 WT front and 2.4WT rear with EXO+ side walls.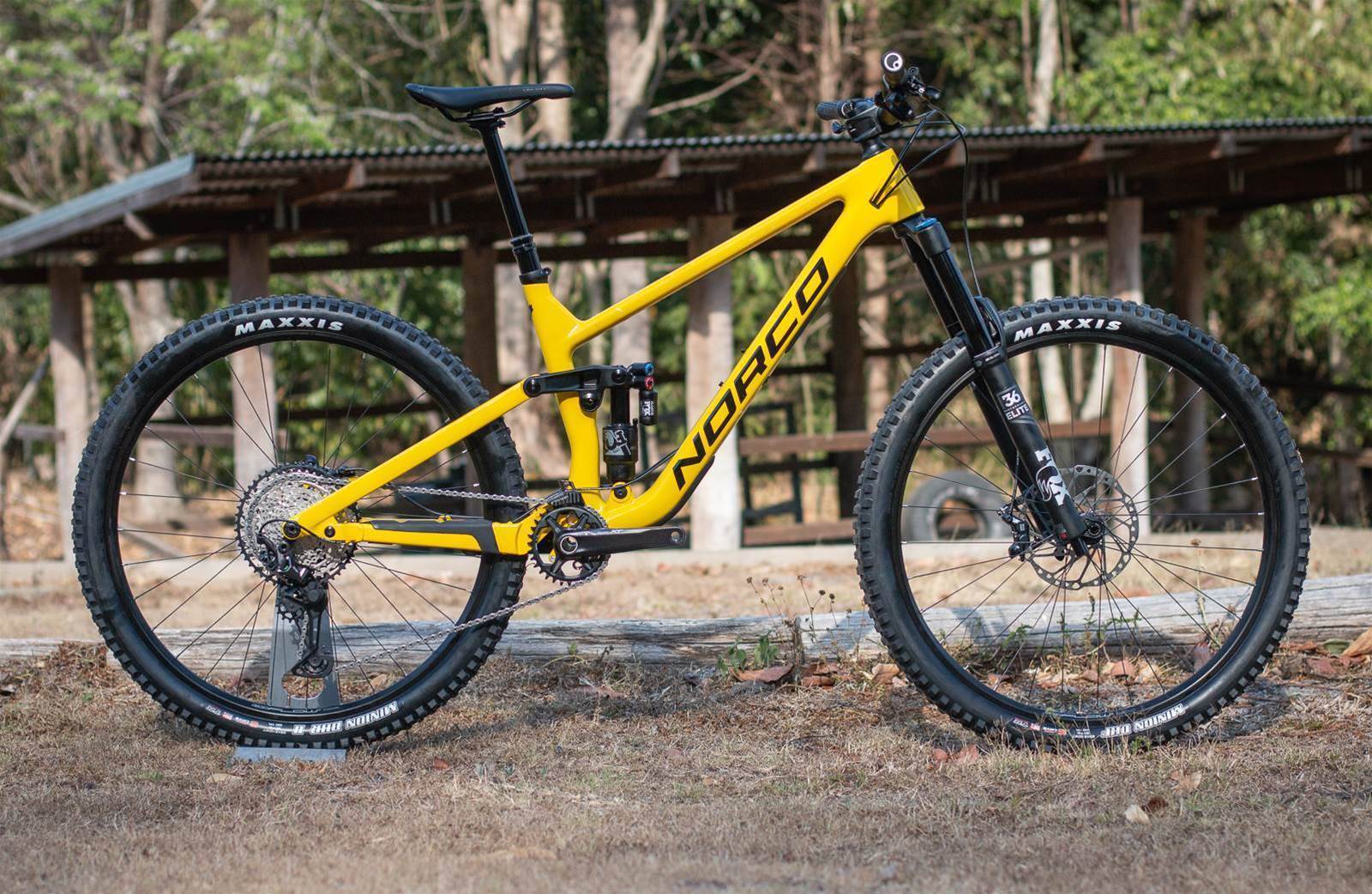 Suspension duties are carried out by Fox with the Fox 36 performance Elite forks with Grip2 damper that boasts both high and low speed compression and rebound dampening adjustment. Out back this model comes with the Fox X2 Performance, with low speed compression and rebound adjustment. Norco has not put any ride switches on the suspension claiming that the new suspension doesn't absorb drivetrain energy.
Rounding out the build on this model is some Ergon grips and saddle, Deity bars with 35mm clamp paired with a 40mm long stem. TransX handle the dropper duties with the 34.9mm seat tube. I must say I was pretty impressed with the parts spec, as there really isn't too much that needs to be upgraded unless you are very particular about some parts. Often a lot of brands spec cheap no name brand grips and bars but it is good to see some quality parts right through the build.
On the trail with the new Norco Sight
How does the NEW model compare with the old one? I have been riding my own Norco Sight C1 for over a year, and have been on the 2020 Norco Sight C2 for a few weeks. They really are a completely different platform of bike now. The handling is really confident and balanced. I do feel like the riding position is more balanced and the grip levels are excellent - considering I'm running the same tyres and riding the same trails, it's a noticeable difference.
I can confidently lean it over and push harder through the turns on the new Norco Sight. The suspension feels like it has more progression in it. It does give you a playful platform to work with making it easy to pop and jump the bike around. I had the rear shock a little soft before the tuning software was released, it it rides way better with the suggested settings.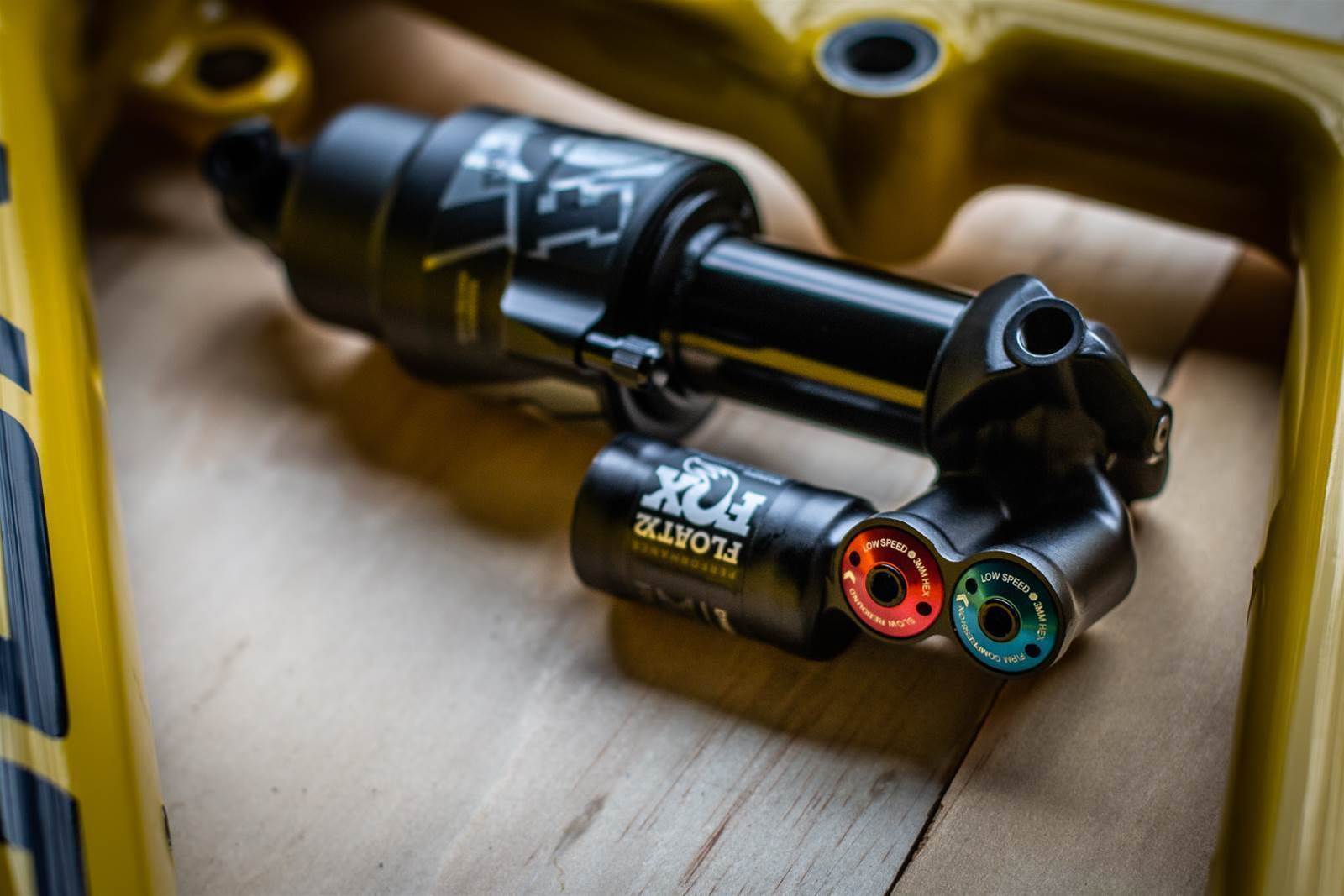 So far I have found it very stable and confident feeling, with good corner speed and high speed stability. It is quite a bit longer and that is taking a little to get used to but on the trail it doesn't feel too big. The pedalling position feels comfortable and centred, when climbing or cruising along flatter flow trail, but compared to the previous model I don't feel it climbs as well and is a bit harder to get moving out of the slower corners when there isn't much gradient to play with (having used the Ride Aligned software it's now exactly how it should be!).
 
What if you don't need this much bike?
I think if you were someone that loved the old model of the Sight, then you should really take a look at the new Optic models, the C1 version in that purple is beautiful. But if you found yourself thinking I wish the old Sight had a little more up its sleeve for the downhill, the new version is going to answer those wishes and more.
New touches like the added frame protection such as the shuttle guard, and increased room to fit water bottles in the frame, along with a new aftermarket storage mounts on the top tube, and a cable securing tab on the down tube to eliminate cable rattle inside the down tube, all make for a very nice and refined ride.
Your dropper and shifter cable and brake hose are all secured here.
Norco have definitely dialled up the gravity tune on the new Sight and for those of you that love to charge hard and press send I think you are going to love the new Norco Sight - check out the full review in our December issue.
Australian Mountain Bike