What? A mountain bike saddle just for riding E-MTBs? How gullible do PRO think we are?
Review and images by Tim Bardsley-Smith
---
PRO - Shimano's bar, stem and saddle company (amongst many other accessories) have recently released a bunch of new saddles we told you about in the middle of last year. They used some pressure mapping technology to get a better understanding of what type of rider needs what in a saddle. All good stuff really.
E-MTBs won't ruin mountain biking - here's why.
One of the saddles stood out more than the others and piqued our interests, not because it was something we would use all the time but because it was a first that we knew of anywhere in MTB specific saddles. It's called the Volture and it was designed as an E-MTB saddle…. I know right, you're all thinking… Why? We thought the exact same thing and that lead us to getting hold of one to see what the difference would be.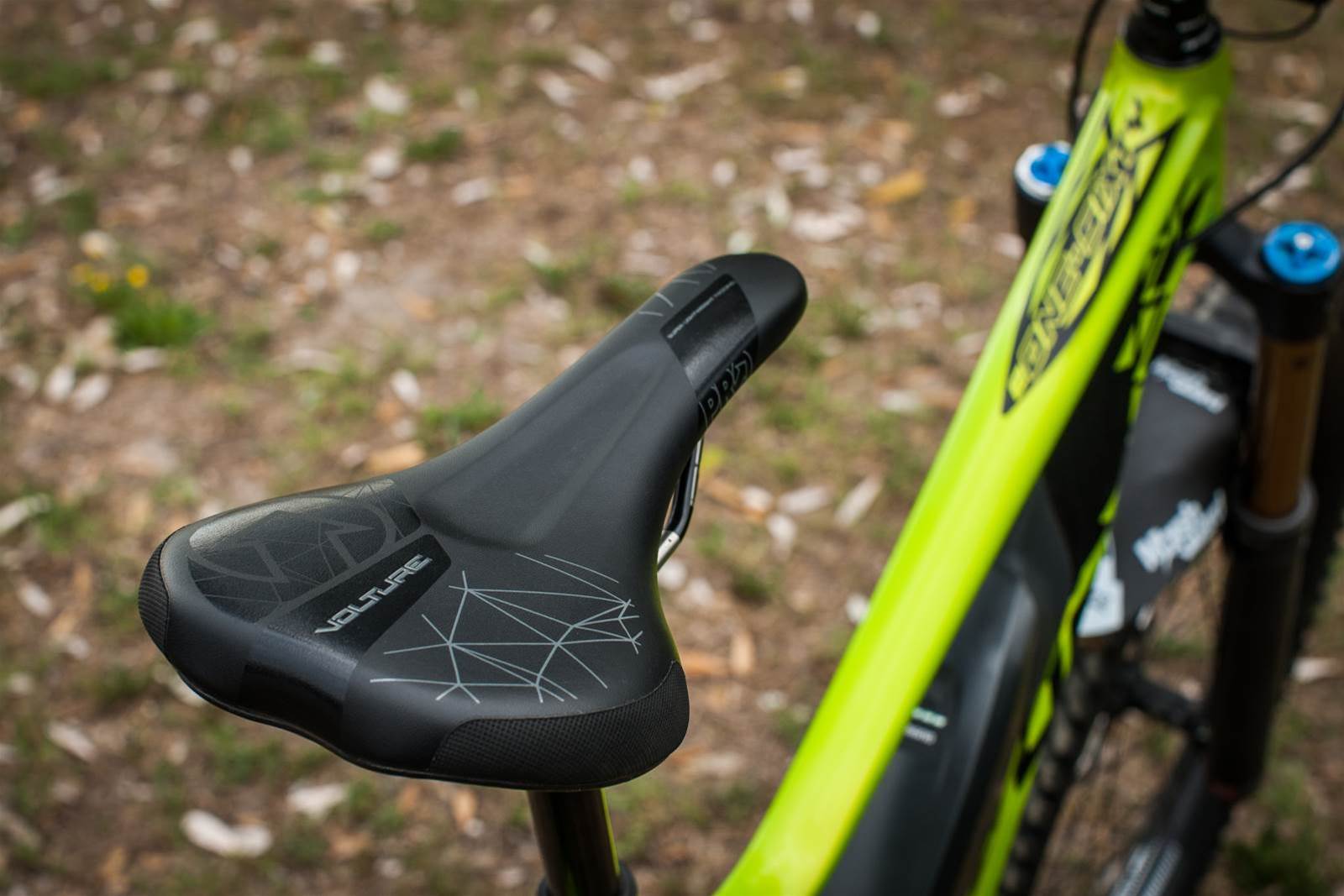 What could you need that is different from a saddle on a non-assisted bike? I had been riding an E-MTB for a while now on and off and it never occurred to me I might need a different saddle. I do however ride quite a bit, on many different saddles and bikes, e-assisted or otherwise. I guess the short answer is if you're in the same situation you probably don't need it, your butt and the tissue around your seat bones is pretty used to saddle time, and a lighter more racier saddle might be more what you're after. However, if you're new to riding or just riding, there is a good chance you'll feel it in your butt first. When riding a pedal-assisted bike there is no doubt you sit in the saddle a lot more, you no longer need to get out of the saddle to climb that steep pinch. Less weight is going through your pedals also, and that weight then gets transferred to your sit bones instead. This makes saddle choice rather important, the last thing you want to be doing is putting the E-MTB back in the car before the battery is flat because you've got a sore back end
This is something I'm well aware of, riding with the extra weight of a camera back often leaves me a little broken for the same reasons. Like I said I wasn't expecting to "need" this saddle, and I could have gotten away with a regular saddle, but in using the PRO Volture saddle on several full battery rides on my Merida E-160 it was definitely the most comfortable saddle I have used on any bike. The padding is not too much and just in the right places. Do PRO need to call it an E-MTB saddle? Not really, it's just a comfy saddle I would just as easily use it on a non-assisted bike I used for longer rides. It's not big news or game changing it's just smart. 
If you think this saddle can help you out it's definitely worth looking for or test riding. I know I'm not in a hurry to give this one back. The PRO Volture E-MTB saddle weighs in around 235g and comes in 142 and 152mm widths.
---
RRP: About $159
From: Shimano Australia
Australian Mountain Bike