There aren't a tonne of places in Australia where great trails lie just a few minutes from a major metropolitan centre but Old Man's Valley, a literal stone's throw from Hornsby in Sydney's northern suburbs, is just that.
Words: Adam Macbeth Photos: Tim Bardsley-Smith
Since their transformation in 2013 from a well kept - and illegal - secret, to an IMBA approved network for all ages... the popularity of this accessible little park has soared.

The news in 2016 that the construction giants behind Sydney's WestConnex program were going to fill the old quarry with the dirt that currently resides where their tunnels need to be, had most riders fearing the worst. However Synergy Trails, the brains behind the Old Man's Valley network, have once again done an amazing job of consulting, planning and even fronting some cash to ensure OMV is scheduled to be better than ever.
"A lot of people saw the works on the quarry as the end of Sydney's premium legal trails. Synergy Trails saw it as a way to improve the network and place some really special trails only a minute from the town – and, in fact, link it in a better way to the edge of Hornsby," says Synergy Director Adrian Main.
"We actually have to thank Connex for the supply of two culverts we can ride through. These are now key to allowing two separate trails, clockwise and anti-clockwise around the valley. On top of that there are now internal loops within these that allow the rider to pick and choose a number of different uses and feels for their ride each time they visit."
WestConnex plan to fill the quarry just enough to allow a man-made lake on top, and the eventual network will circumnavigate the new body of water. Summer time ride and a swim anyone? Maybe a barbeque? In keeping with its reputation for inclusivity, the updated OMV will see more trails for the beginner and intermediate riders. There's still plenty to keep everyone on their toes and progressing, though, with steep sections, gaps and the new jump park that can be sessioned on its own, or included in your chosen trail loop.
GET THERE
If you're a Sydney local it's actually a piece of cake to get to OMV by train - with the station a three minute ride from the trail head. Look for Dural Street, then turn (or manual!) right onto Quarry Road and you can't miss it. If you're in the car, Hornsby is about 40 minutes from the Sydney CBD, unless it's peak hour - in which case you may wish you were on the train.
TRAIL ESSENTIALS
Toilets - No, but close by. Also trees.
Drinking Water - No, but again not far away
Parking - Plenty
Trail Signage - Some of the best, with emergency location number
Mobile Reception - Seemingly okay on all carriers
Shelter - No
BBQ - No, but this will almost certainly change
Accommodation – Plenty in and around Hornsby
HOW ARE THE TRAILS?
As mentioned, there are a lot of new trails in the works, but the current 6km will definitely still put smiles on dials. Challenging, rocky climbs link to timber bridges across creeks and eventually to some of the flowiest descending in the state. The mix of man-made and natural features speaks volumes of Synergy's forethought - and the options for rider creativity are well considered and executed. While the original network definitely had a 'technical cross-country' vibe to it, it's clear that Synergy are aiming their newer work more at the trail rider. It'll all still be rideable on a hardtail, but with steeper and faster sections than ever before it's gonna be super fun on a 140mm bike.
WHAT TO BRING
For a morning out - just your usual spares, snacks and water will get you out of trouble. If you forget something, or you're after a post ride meal, forget about Westfield and check out the small strip of shops close by the trail. The Refinery is definitely where it's at for a caffeinated beverage and a pastry and if it's your bike that needs sustenance Kuringai Cycles are just around the corner.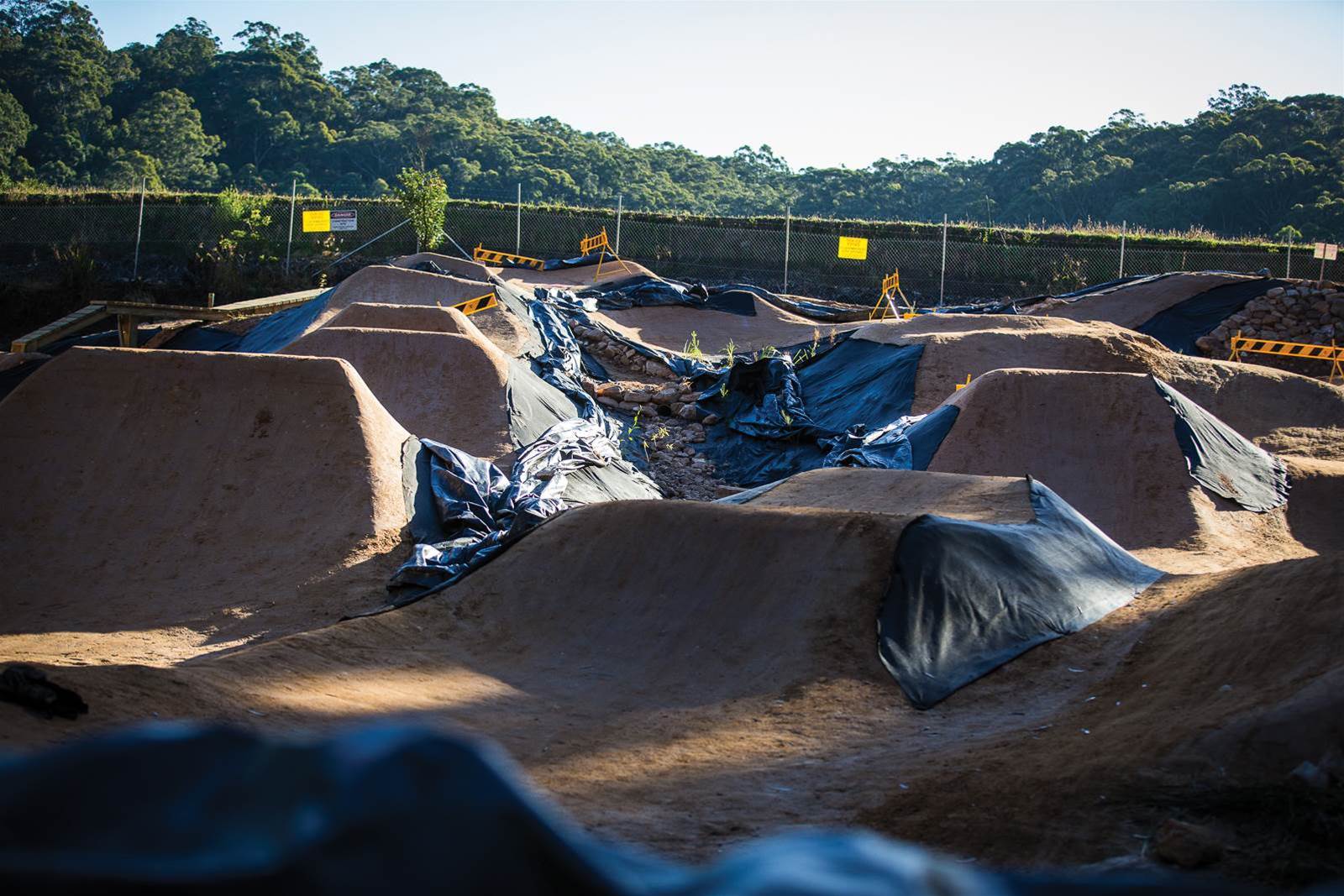 LONGER LOOPS
There's actually a lot of other interesting riding not far from OMV. You can kind of do it already, with some tarmac use, but Synergy have some long-term plans to link the network to the H2O trails at Westleigh - allowing for a big day out on some of Sydney's best trails. If you get out and about while the nearby Rifle Range is closed you can also link a longer loop (about 55km) from OMV out to Dural and Arcadia via the Quarry Track. 
WHEN TO GO
Whenever you like really. OMV will be closed after periods of heavy rain to let it dry out, but you can find out before you drive all the way there via Hornsby council's website. Expect some serious humidity, as well as bugs and the occasional snake in summer. Synergy are definitely invested in maintaining what they've built, and educating locals to do so, but let's all try to keep their job easy by riding the lines they've intended and not cutting corners.
RATINGS
| | |
| --- | --- |
| Technical | 3/5 |
| Fitness | 2/5 |
| Cross Country | 3/5 |
| Trail | 4/5 |
| All Mountain | 3/5 |
| Downhill | 1/5 |
| Jump | 4/5 |
Australian Mountain Bike