The Orbea Wild FS is the big hit bike in the Orbea eMTB range - here's a closer look.
Words: Sebastian Jayne
Photos: Nick Waygood
---
Fresh up on the testing rack is the beefy Orbea Wild FS M10 eMTB. Orbea's eMTB range of four models caters for beginners with the Keram, hardtail lovers with the Wild and lightweight aficionados with the latest Rise model. For those looking for a 160mm trail bike akin to the Orbea Rallon but with a zoom-zoom box (motor) to get them to the top of their local trails, the Wild FS range is for them.
While the recently introduced Orbea Rise with its Shimano EP8 RS motor takes care of the lightweight 140mm trail duties, the Wild FS looks to devour rougher trails with a much wider capability range. The Wild FS is designed for those unexpected trail challenges, and with 160mm of travel and the Gen 4 Bosch Performance CX motor taking care of the power it is well on its way to delivering.
We have the Wild FS M10 model down in Bright, Victoria being put to use on the trails and climbs of the alpine region. The M10 is one of three full carbon options, while a carbon/aluminium rear triangle and alloy-link model sits alongside four full alloy options.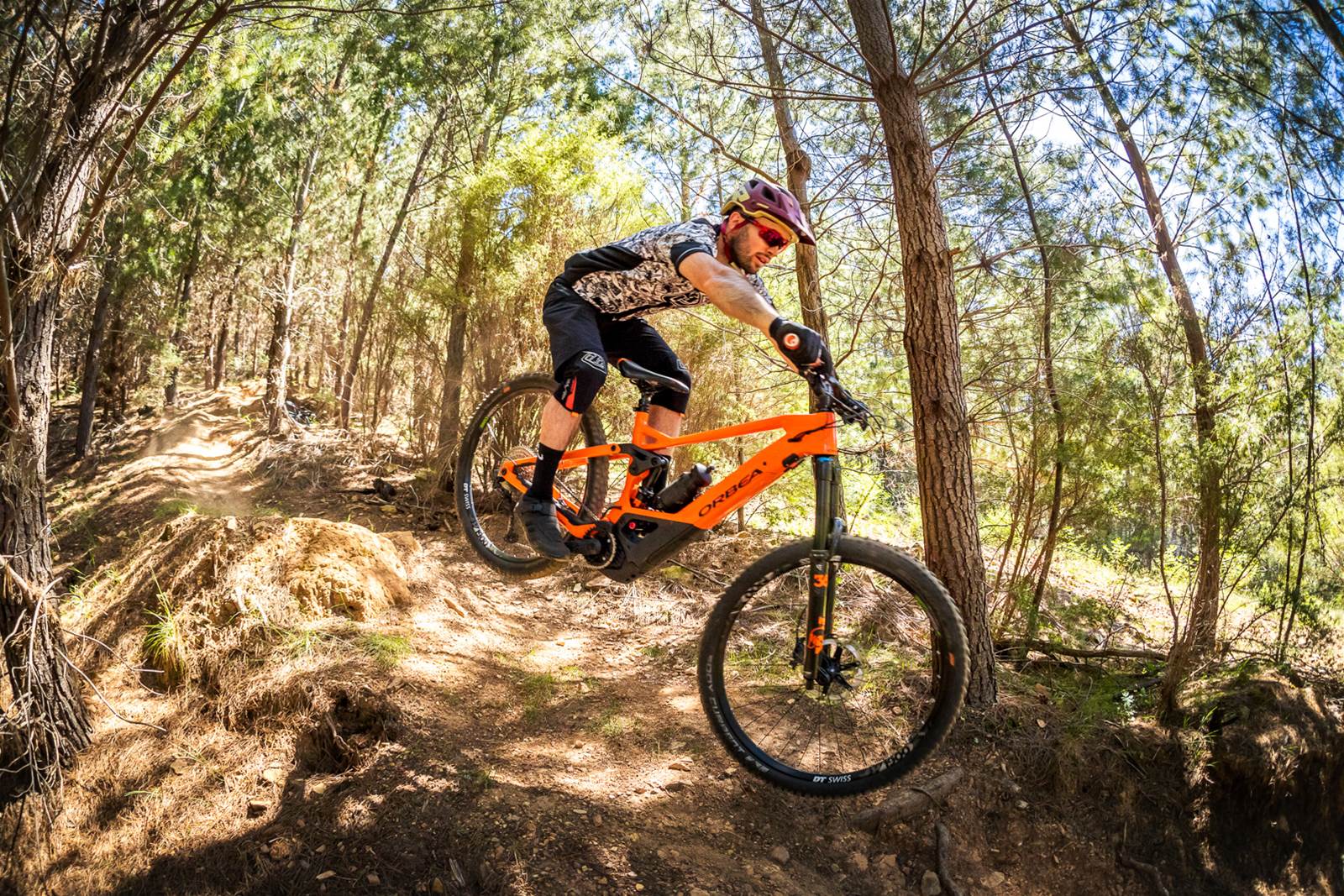 The M10 model retails for $11,599 and offers some budget components mixed with Fox Performance range suspension to deliver a full carbon frame at a lower price point compared to the M-Team at $12,999 and M-LTD model at $14,399. The aluminium/carbon M20 has a similar build to the M10 but drops down to $9,999, while the full alloy models range between $7,999 and $9,999.
We'll have the full review of the Wild FS M10 in the next issue that will look at how wide the capability range actually is for eMTBs like the do-it-all Wild FS during both climbing and descending. The trails around Bright offer a solid range to test on, which will hopefully answer the question: do eMTBs offer new riding opportunities or just faster climbing? 
 
Australian Mountain Bike