The Merida One-Sixty 6000 hits the market with hard hitting enduro racing performance and a solid spec for under $6k.
Words: Sebastian Jayne  Photos: Dominic Hook
---
The diversity of the enduro format is what makes it appeal to so many riders and racers. From shuttle runs on mini-downhill tracks to all-day rides that take in gnarly and sometimes forgotten single trails, the format demands a lot from the rider and even more from the bike. The bike needs to climb comfortably for up to and over 30 minutes. Then turn around at the top and descend single trail that can be both flat out fast and as rough as a full blown downhill trail, sometimes without a sighting lap!
These rides demand big and burly parts be strapped to a capable frame that can put up with the abuse while keeping the rider in one piece. The One-Sixty 6000 ($5999) is Merida's 27.5" offering to this demanding market and is the second of three models in the range. The carbon and aluminium frame characterises the long and slack mantra, more so than most other enduro weapons on the market.
The One-Sixty's murdered-out black look is completed by chosen parts from Rockshox and Sram that aim to give any rider confidence in steep and fast terrain. The 170mm Lyric RC fork and 160mm Super Deluxe RCT shock are some of RockShox's finest second-tier offerings and perfect for riders who like to send it straight out of the box.
The test period covered rides of all varieties that an enduro bike could face. The One-Sixty tackled the Mckayos enduro race that took in snow, singletrack and Mach 10 rock-infested fire roads.
It was also punished with lap after lap of Bright and Mt Beauty's toughest enduro and downhill tracks. So, did it survive? Did its long geometry prove itself an enduro winner? Should you go out and buy this murdered-out beast?
Check out the full review in #165 out in December for all the answers!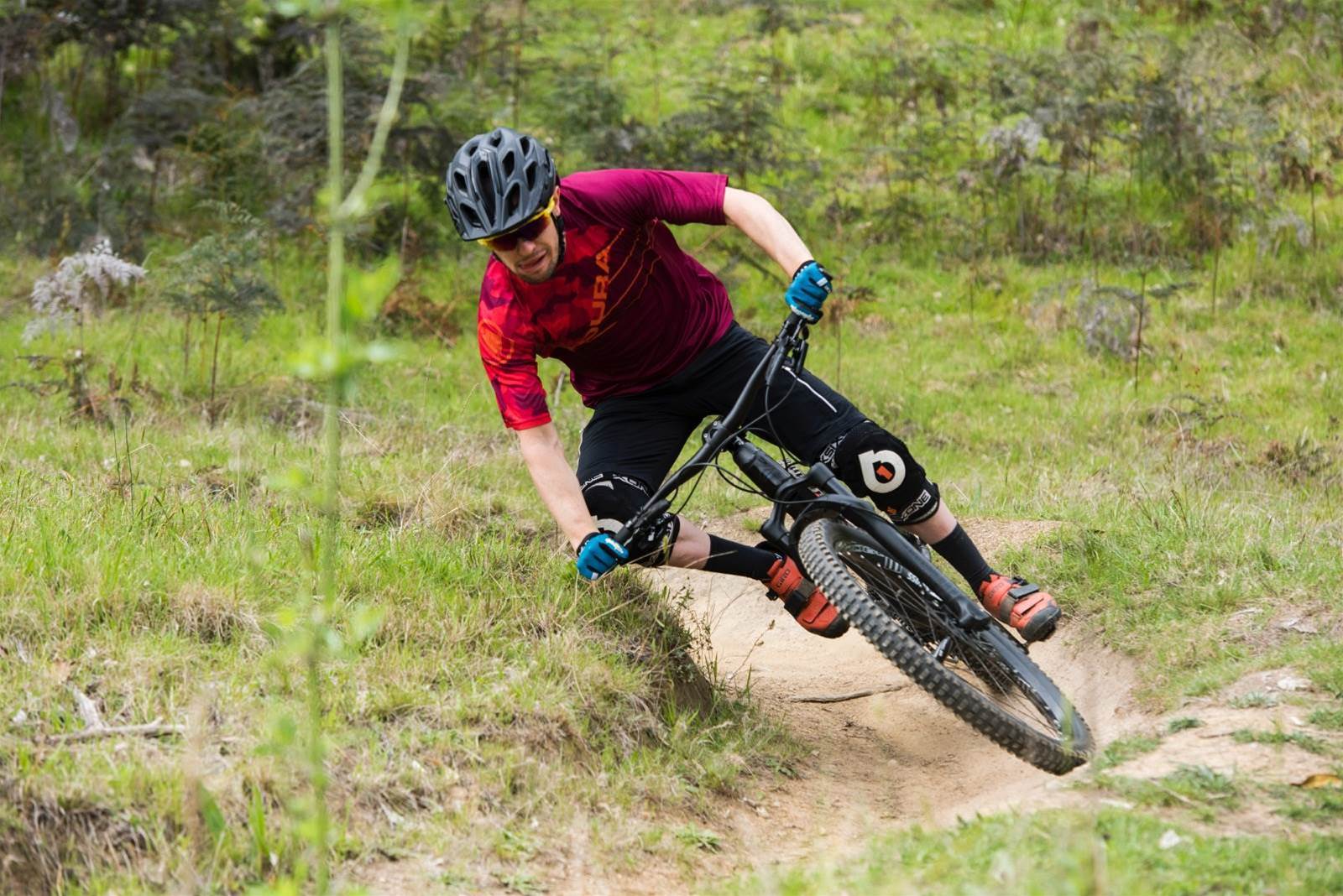 Australian Mountain Bike