What could be better than riding singletrack in the morning and relaxing on the beach after lunch?
After resting up from the challenging prologue, riders transferred up the range to Davies Creek to take in some of the Cairns region's most underrated singletrack. Among those in the know Davies Creek has had a quiet reputation for its smooth, fast, old-school singletrack – perfect for an afternoon spin as the sun sets over the Great Barrier Reef, far down below the range.
This is where the real pairs racing started. While riders had little opportunity to work together the day before – beyond simply staying together, on day two the team dynamics really set in, particularly as the day wore on and the course turned out to be much harder – and incorporate much more climbing – than expected (1100m in 50km). The teams that worked together – pushing, towing, encouraging – were the teams that came out on top.
Day three brought the queen's stage to tired legs – a 65-kilometre return trip through farm roads, doubletrack and crazy moto singltrack around Mt Molloy, again, up on the range just under an hour's drive from Port Douglas. A cool morning greeted the riders, but quickly warmed for another promising, sunny, mid-winter outing. Riders started out on undulating farm roads before navigating a maze of ditches and ruts before diving into forested fire roads with swooping corners and the log bridge, which required a dismount.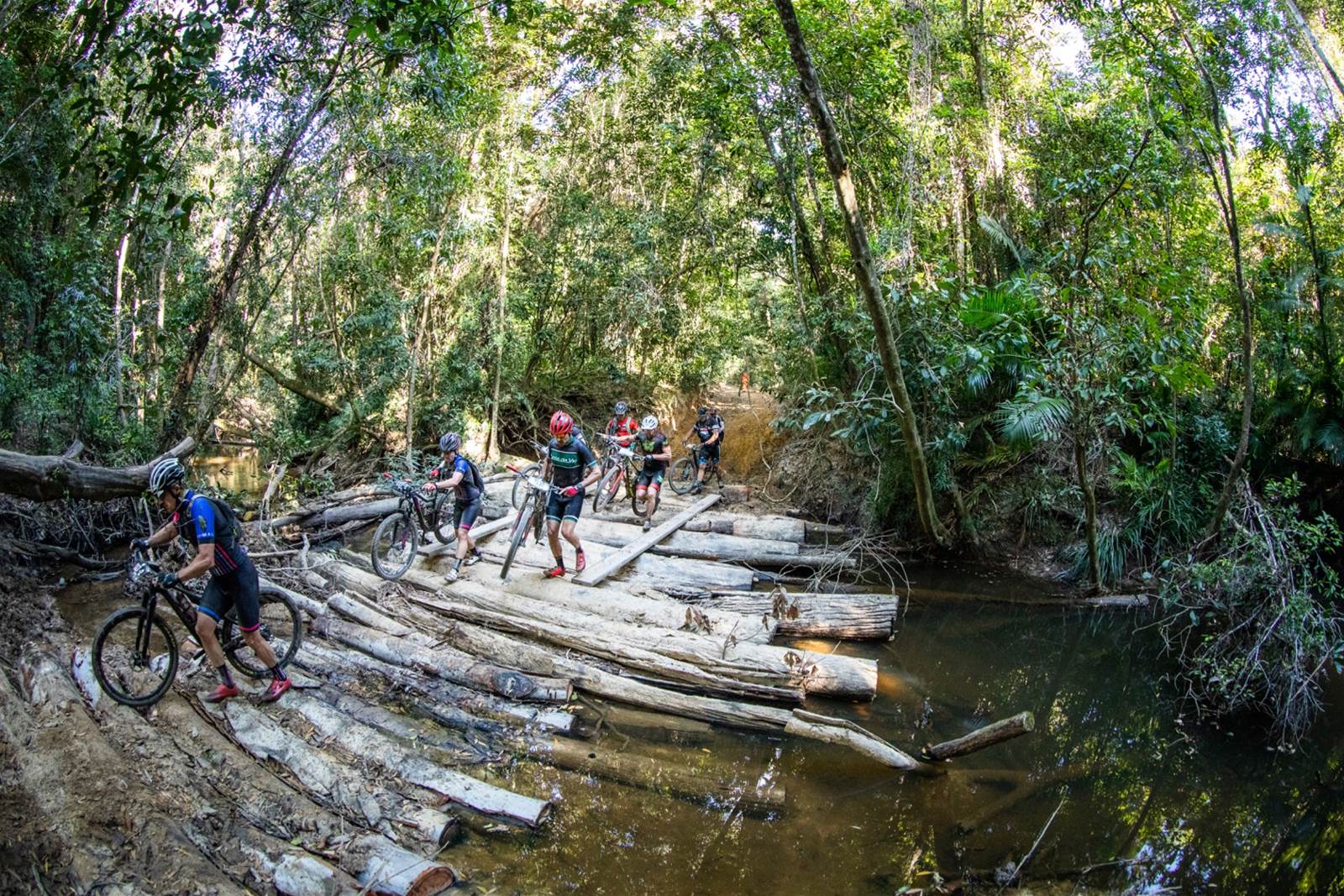 Pretty soon riders looped through moto singletrack that was a mixture of natural climbs, sweeping descents, and criss-crossing mixtures of ruts and puddles, roots and ledges, before finding themselves reversing the same route home, except this time the fast farm road's undulations felt like epic climbs, the tailwind was a headwind, and pleasant country riding felt like a gruelling test to the finish line.
Australian Mountain Bike