Win one of 10 pairs of Pirelli Scorpion MTB tyres!
The Pirelli Scorpion mountain bike tyres are here, for your XC, Trail, Enduro or eMTB needs. And we have 10 pairs to give away!
Pirelli are well-known in motorsport for their performance tyres and support at the top tiers of racing. After releasing road cycling tyres in 2017, Pirelli also released a range of mountain bike tyres in early 2019, under the succesful Scorpion brand.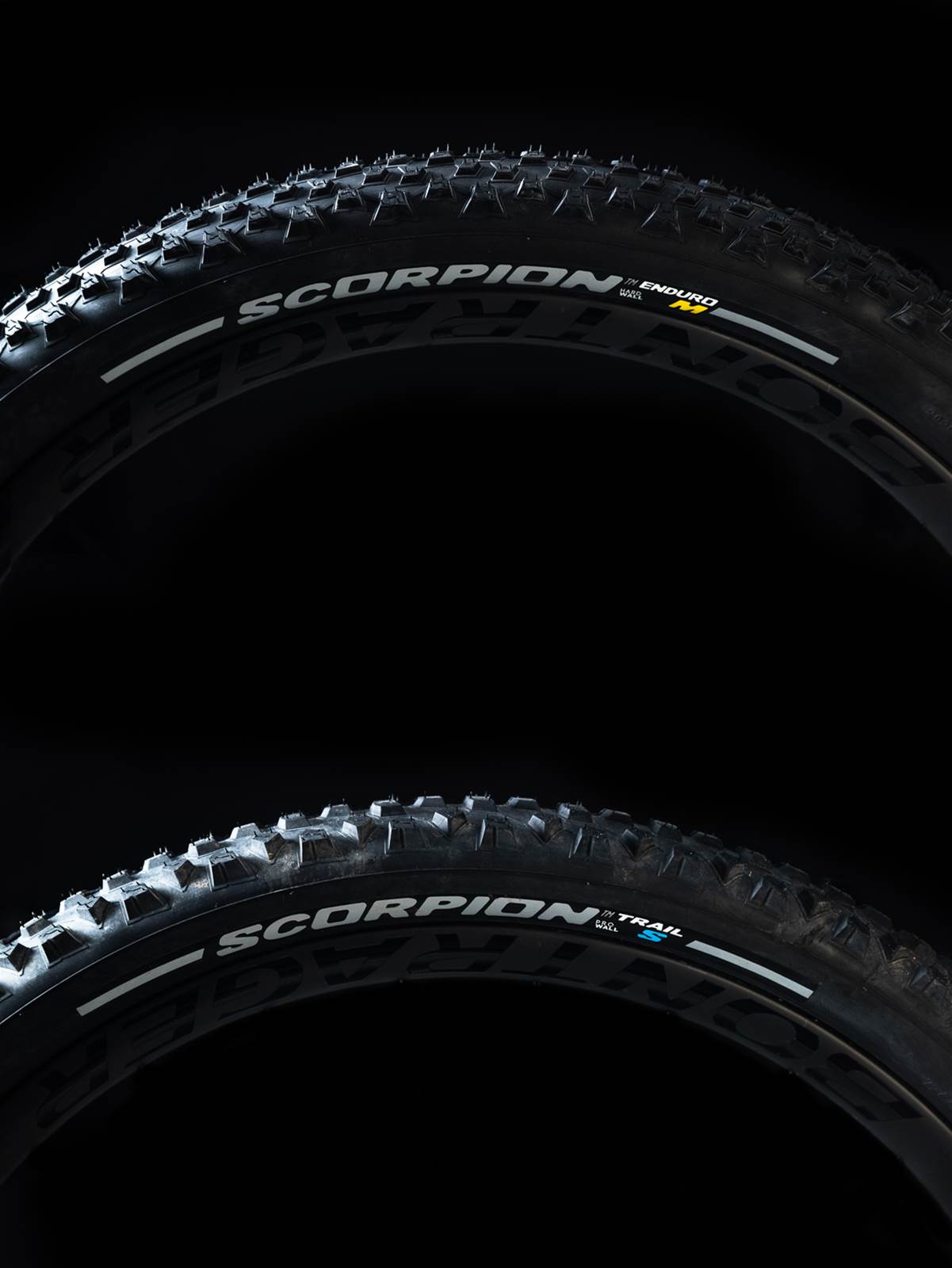 The Pirelli Scorpion mountain bike tyres aren't designed for motocross use, but they are designed for just about every kind of mountain biking. They have a conditions specific tread series, with most of the range having a rear specific tyres and a range of front tryes to suit various conditions. There are specific tyres for soft terrain, ones for mixed terrain, and one for hard terrain. The tread design is completely unique for each use, to make choosing the best tyres for your riding easier.
As for sizes and widths, there's lots to choose from. Be it the racey 2.2" XC RC models developed with the Trek Pirelli Mountain Bike Team, to the 2.2" and 2.4" Lite models for XC and Trail riding, and of course the reinforced 2.4" Trail models and even stronger 2.6" Enduro models, Pirelli have a range for just about anyone. Their latest release is a Scorpion eMTB tyre - so everyone is covered.
You can find all the details about Pirelli Scorpion mountain bike tyres on the Pirelli website.
We have a whole bunch of Pirelli Scorpion mountain bike tyres on test at the moment, and the Australian importer FE Sports wants to give 10 pairs away. All you need to do is answer the two quesitons to be in with a chance to win one of the 10 pairs.
This competition has ended.