Win a mountain bike holiday in Wild Mersey, Tasmania!
We visited Wild Mersey and had a blast on the trails connecting the townships. So, we've got a holiday to win so you can see for yourself!
One of the best things about the Wild Mersey trail network is that you don't have to wait for the towns to catch up – they're all full-service townships with all the amenities you need for a mountain bike holiday. Of course, with such a broad range of trails to ride and places to explore, you'll have to pull yourself away from the cafe to make sure you sample all the trails in this expanding trail network.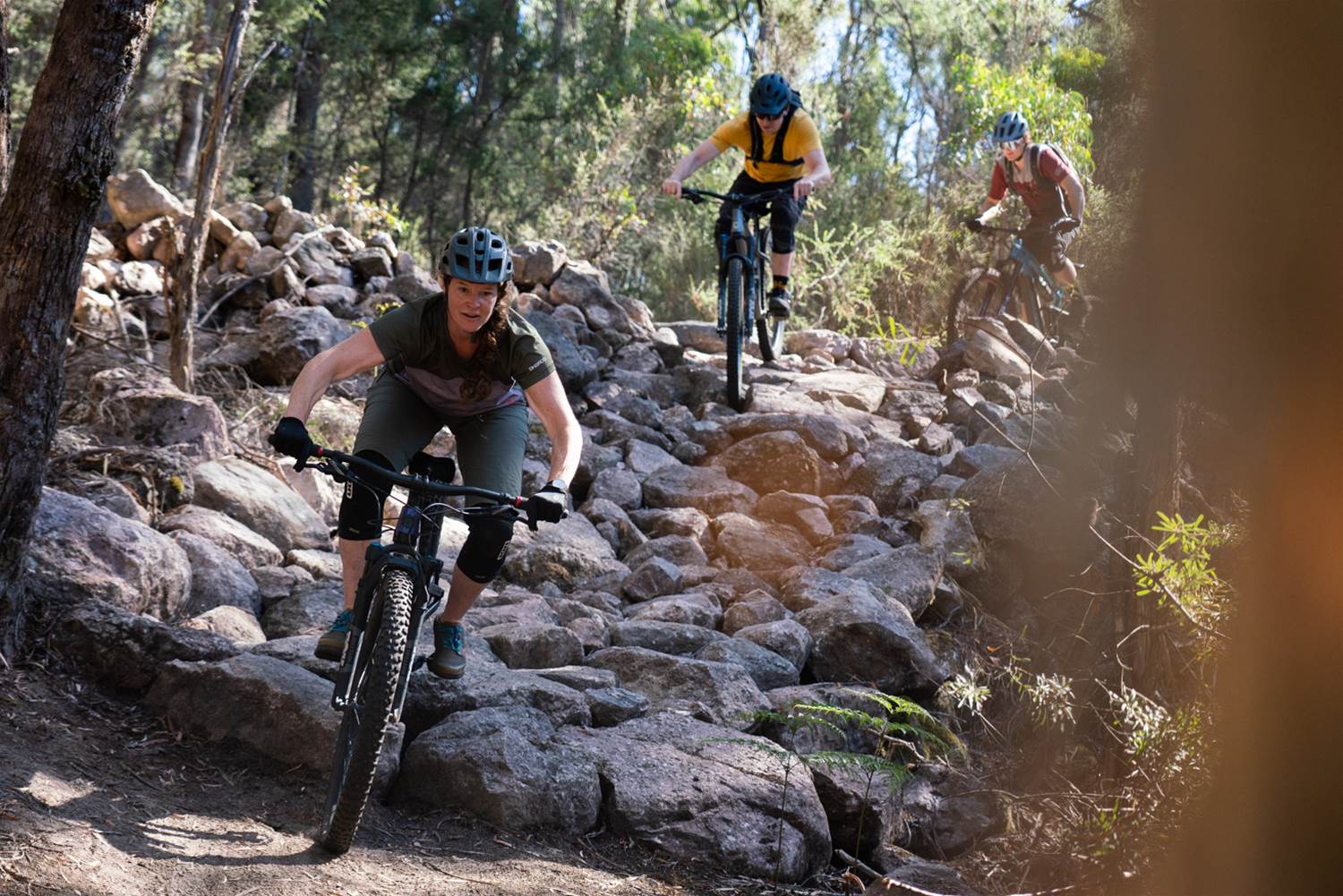 The whole network connects three towns, with Railton, Latrobe and Sheffield sitting within the diverse trail network. The range of trails suit beginners through to experts, with 70km of trails ready to rude an another 30km finished by this spring – so it's a perfect time to plan your visit. Don't forget to leave time for the breweries, coffee roasters, murals or even the Axemen's Hall of Fame in Latrobe. There's a lot to do in the corner of Tasmania.
The big news? We have a mountain bike holiday for upto four people in Wild Mersey for one lucky AMB reader to win! Here's what's included:

- 3 night stay at Trailways accommodation in Railton
- Discounted bike rental for upto four riders from Wild Ride Cycles in Latrobe, including lunch and a free tour
- Discounted bike rental for upto four riders, and shuttles, from North West Safaris in Sheffield
There's also over $600 worth of vouchers to help keep you fed and watered at a range of eateries during the trip. That includes Belly's Bar and Grill in Latrobe, Limestone Cafe in Railton, Gear. House of Grind Coffee in Railton, Seven Sheds brewery in Railton, The Sheffield Hotel, Blacksmith Gallery Cafe in Sheffield, Epicurean Cafe in Sheffield and the Bossimi's Bakery and Cafe in Sheffield. There's just as many places to eat and drink as there are trails to ride.
This all adds up to a total holiday prize worth $2935!
This mountain bike holiday in Wild Mersey is free to enter, you just need to tell us in 25 words or less what makes Wild Mersey such a great spot for a mountain bike holiday?
This competition has ended.