With help from Swiss Tourism and Reho Travel, we want to send you and a friend on a dream mountain bike trip to Switzerland!
How does a Swiss mountain bike holiday sound to you? We think it sounds brilliant and here at AMB we've been working hard to get a great prize together for any Australian or New Zealand based readers renewing or extending their subscriptions to our magazine.
We've run a number of stories from Switzerland in our pages via our own experiences, or those from trusted contributors. From visiting both the Upper Engadine and Lower Engadine Valley, exploring around Engelberg, mountain biking in Grindelwald, and challenging ourselves in the Vertical Valais, we've really put tyres to trail in many parts of the mountainous country.
We've looked beyond our shores for mountain bike escapes to New Zealand, Canada, Italy, France, Oman, the USA and more. But Switzerland stays at the top of our list. Why? The trails. The access to the trails, and how close they are to towns that are easily linked by trains. You can travel the whole country by bike and train, and never think about hiring a car. You can ride sweet singletrack almost right from wheer you stay, and either skip the climbing with great mountain transport - or enjoy the exertion and get to the top via your own steam.
How to win a holiday in Switzerland
So we have a killer offer for new and renewing subscribers.
Once you subscribe for 12 or 24 months, if you can explain in 25 words or less why Switzerland is the best country for a mountain bike holiday, you go into the draw to win the holiday. But what do you win?
- Return flights for two from an Australian capital thanks to Reho Travel.'
- 8-day First Class rail passes from Swiss Tourism - this covers the entire network of trains, buses and ferries, and includes discounts on mountain transport.
- 4 nights in a bike hotel in Grindelwald, and 3 nights in a bike hotel in Zermatt - home of the EWS final in 2019.
- Premium bike hire for your whole stay
This is valued at $9800 and is only available for AMB readers who are subscribing or renewing their subscription. One lucky subscriber is going to win!
Switzerland has the mountains, the food, the hotels and the transport to make one of the most memorable mountain biking holidays around. But best of all, they have the trails. All walking trails in Switzerland are open for riding, unless marked otherwise, and we think this is what makes it so good. But most of the major destinations have purpose built trails - and you can get great ideas for routes from My Switzerland's website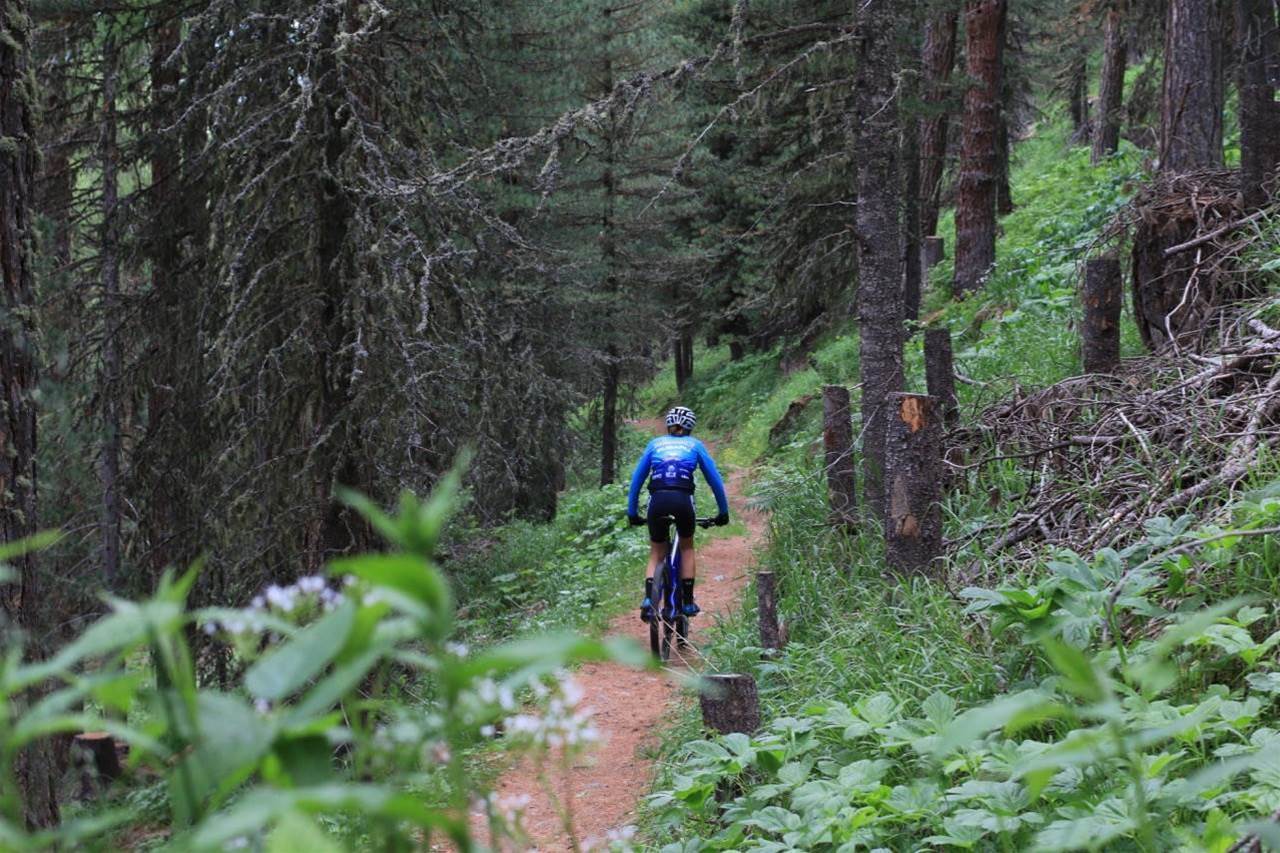 Australian Mountain Bike