Troy Lee Design, Ace Shorts
Troy Lee Design, Ace Shorts
Troy Lee Designs is one of those brands that could likely put their name on a potato, and people would still buy it. Years of producing beautifully designed apparel with on-point graphics have earned them many lifetime supporters who eagerly anticipate the beginning of each season and the release of each new TLD collection.
Thankfully TLD won't be selling potatoes anytime soon, instead preferring to create high tech apparel and protection for a wide range of mountain biking disciplines.
As a brand, TLD is probably best known for their involvement in motorsport and downhill mountain bike racing, but they also produce a range of killer gear for trail riders too.
The Ace lineup is their premium range of XC garments, which includes bib shorts, jerseys, gloves, socks, and baggy shorts. TLD have designed the Ace range with their usual style and flair, but the addition of high-tech materials makes them ideally suited to trail riding and XC racing in summery conditions.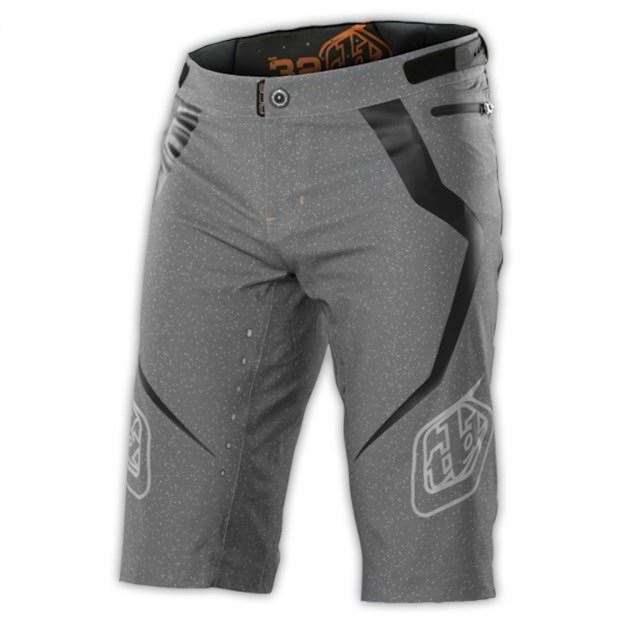 Ace Evolution
The Ace shorts have been in the TLD lineup for a number of years now, having undergone several redesigns in that time. The latest Ace short sees a departure from the previous model, which was thicker and baggier in profile. They were also great riding shorts, but TLD wanted to go lighter and more breathable again.
The Ace short is available in both Black and Spek Gray colours. Sizing starts at a 30" waist size, and goes up in 2" increments all the way up to a 38". For your $199, the Ace comes with both an outer shell and the inner chamois liner as a combo short.
Lightweight Breathability
The new Ace short uses a lightweight outer shell that is made up from a polyester fabric that features a 15% spandex mix. This allows it to be very thin, while also being quite stretchy. Whereas the previous Ace short relied on specific heavy-gauge stretch panels to help the short move whilst pedaling, the new version has enough give throughout the entire outer shell that no such stretch panels are required.
What you notice initially when wearing the Ace shorts is just how breezy they are. Wearing baggy shorts typically comes with a tradeoff in breathability, but there is no such tradeoff with the TLD Ace shorts.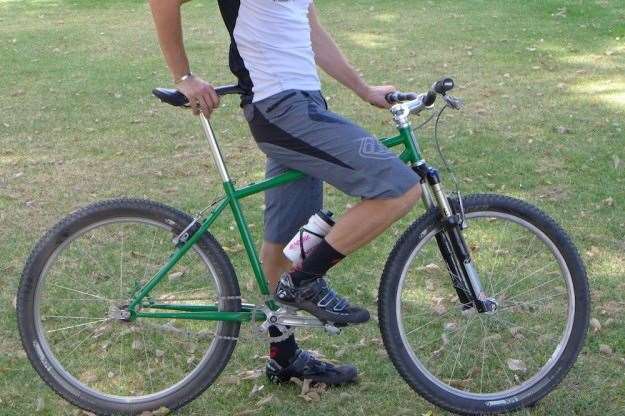 Because they're so light, TLD have also been able to ditch the zippered vents from the old models, which has helped to shed some weight and eliminate a few extra seams. You will also find a line of eyelets along the inside of each leg, which proved to be surprisingly effective at introducing cool air into the short.
Speaking of venting, the black panel that wraps its way around the back of the legs is actually one large integrated vent. If you look closely, you'll notice the very fine mesh gauge used for this black panel, which helps to exhaust heat out of the back of the shorts.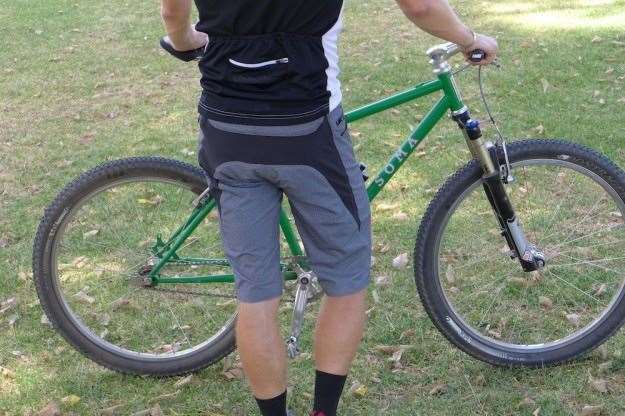 Say 'NO' to Lycra!
Aside from the updated fabrics, the new Ace short also takes on a slimmer cut that sees the outer short sit much closer to skin. This can be achieved due to the added stretch in the outer shell, and it means the Ace shorts spend a lot less time flapping around and potentially catching on your saddle. The slimmer cut and on-the-knee length do mean that you'll struggle to fit knee pads underneath however.
The inner short continues on the theme of breathability, with an open mesh eyelet fabric that helps to wick away sweat while riding. Compared to the silky smooth liner used on previous Ace shorts, the mesh fabric is a little scratchy on the skin. The padding itself is reasonably comfortable, but it's fairly basic compared to other chamois out there.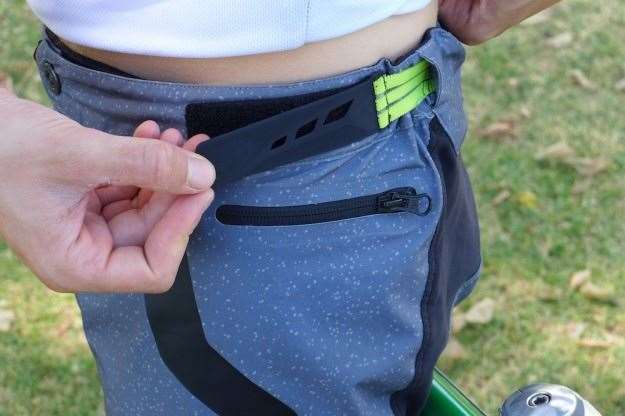 Other notable features in the Ace short include adjustable Velcro waist straps, zippered side pockets, and a small zippered pocket just below the back of the waist band. This compartment is great for loose change or anything you might fit into a jersey pocket. If you're wearing a backpack though, TLD have very kindly added in some padding around this panel to provide some cushioning.
With all of those updates, the new Ace short feels much more comfortable in those high-cadence scenarios where you'd normally be wishing for Lycra. In our opinion, the Ace short's flexibility and breathability have set the bar for every other performance oriented baggy short on the market. Top job Mr Troy Lee!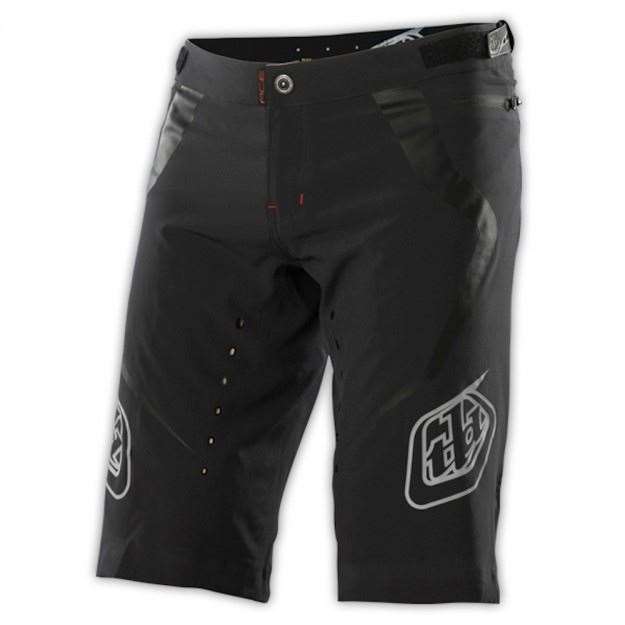 Hits
-       Very lightweight and breathable
-       Flexible for high-cadence riding
Misses
-       Inner short mesh is a little scratchy on the skin
-       Padding could be beefed up
Australian Mountain Bike