Specialized have released the 2FO Roost - taking what you liked and making it better.
You have five contact points with your bike, and Specialized are no strangers to making sure those are as good as they can be. With two feet, two hands and a bum to think about, Specialized's line of Body Geometry (BG) equipment are about matching performance with fit and comfort. The Specialized 2FO shoes have been popular in both their flat pedal and clipless models, but there was room for improvement. And Specialized have done just that with the 2FO Roost, available in clipless models and the flat pedal model we have been sent for review.
What you're likely to notice the most is the look, and Specialized were upfront about making a shoe that not only performed better, but looked better as well. The 2FO Roost is a fairly low profile shoe, with very little traditional padding to hold water, and made from leather so it's comfortable and ages well. 
The rubber is the 3rd generation SlipKnot, and Specialized really did their research on this one. Softer isn't always better, as too soft can mean pedal pins make holes in soles and render them useless. What they wanted was better grip at low pressure from the foot - such as in the air - so the rubber is actually a little firmer than before. The lugs are also bigger, with the pattern designed to offer edges for just about any flat pedal's pins to lock onto, no matter your preferred foot position.
We don't have the clipless model on review, but it has a wider cleat pocket, with chamfered edges helping you find the right spot first time, every time.
The 2FO have always been one of the fastest drying shoes out there and that isn't changing. Wet shoes are heavy, they're cold, and they end up stinking. Specialized use a material called Expel, which is a bit like moto foam, instead of traditional padding. It's light, doesn't hold water, and still offers protection. Specialized have also made the 2FO Roost shoes a whole lot more comfortable. If you had to hobble around to break in a set of 2FOs, don't worry, Specialized sorted that out.
That Body Geometry business has a few elements, all based around making sure your foot doesn't 'collapse' inwards when under pedalling pressure. That means longitudinal arch support, which prevents pronation and your knees coming in during the pedal stroke. It all just gives you better support on the pedal, and means the muscles in your feet are working less. If you use orthotics in other shoes, the reasoning is the same. Specialized also add the metatarsal button, which helps with blood flow in the forefoot. While it all sounds like fluff, why not go try a pair of any Specialized shoes on at your local dealer? Or even add Specialized inner soles to your current shoes? You might be surprised.
The shoes sell for $200, and are available now from your local Specialized Dealer. Catch our review in Issue 186 in December.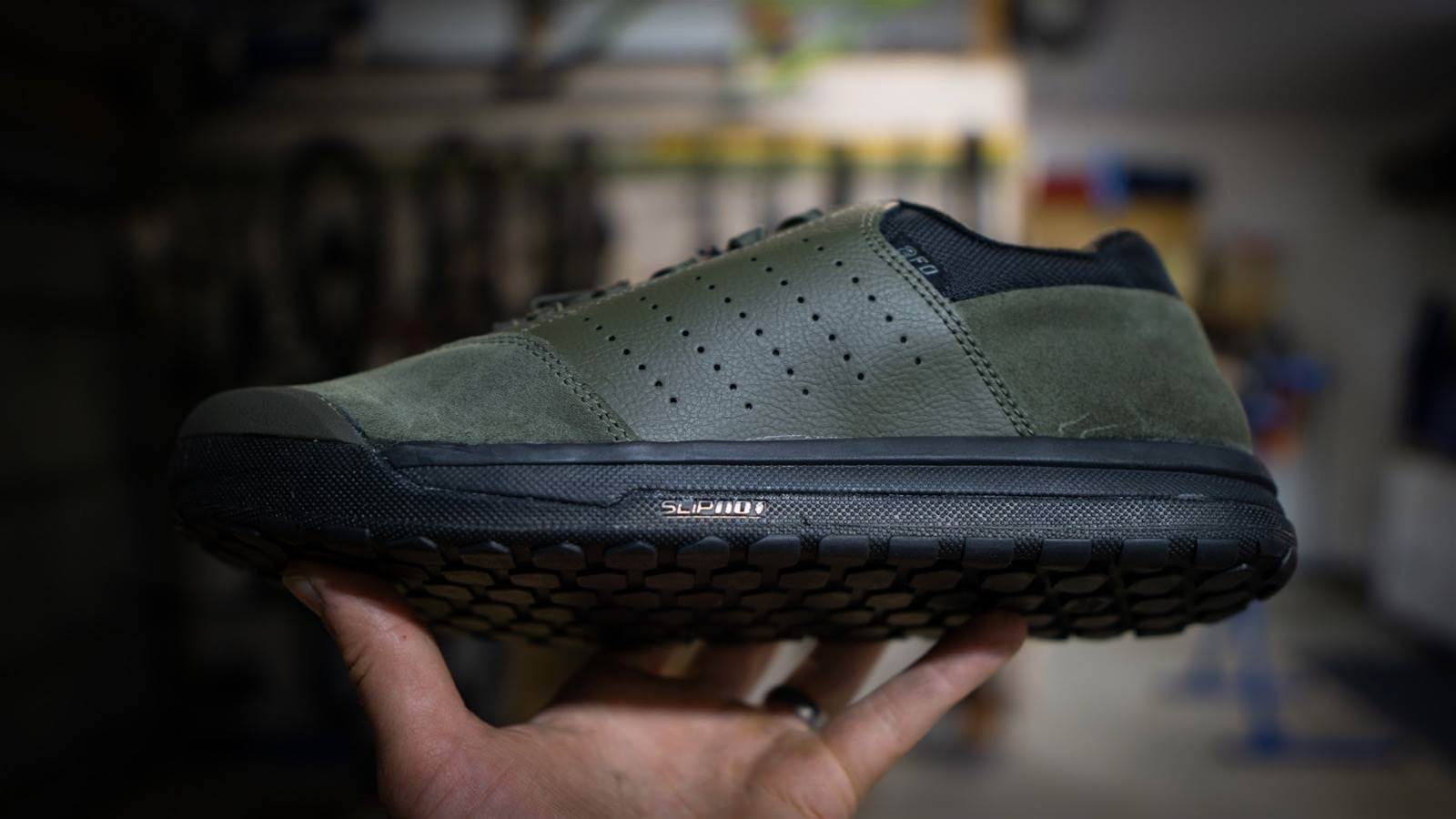 All photos: Ryan Walsch
Australian Mountain Bike