Pressure mapping data prompts three new saddles from PRO
Shimano have announced three new PRO saddles specific to trail riders and those with E-MTB bikes.
PRO used pressure mapping data from bike fitting company Bikefitting.com to create the Griffon and Turnix MTB saddles, plus the Volture E-MTB saddle.
The Griffon and Turnix saddles feature a broadened nose and mid-sections, high-grip covers, and increased padding, adding 2mm of thickness on the front of the saddle to 5mm on the rear.
The wider nose area is designed to give the rider a more supportive platform at the front of the saddle for hard efforts on steep climbs. The wider mid-section on the other hand improves handling and cornering stability. 
The saddle uppers feature a PU material with a grippier feel to reduce movement of the rider on the saddle. Meanwhile the side material on the Griffon and Turnix saddles has a durable and rubberized feel to protect the saddle base and padding from damage.
The padding is made from a shock absorbing, waterproof and super lightweight Ethylene-Vinyl Acetate weighing 30% less than standard PU, which brings the overall weight down to 216g for the Griffon and 222g for the Turnix.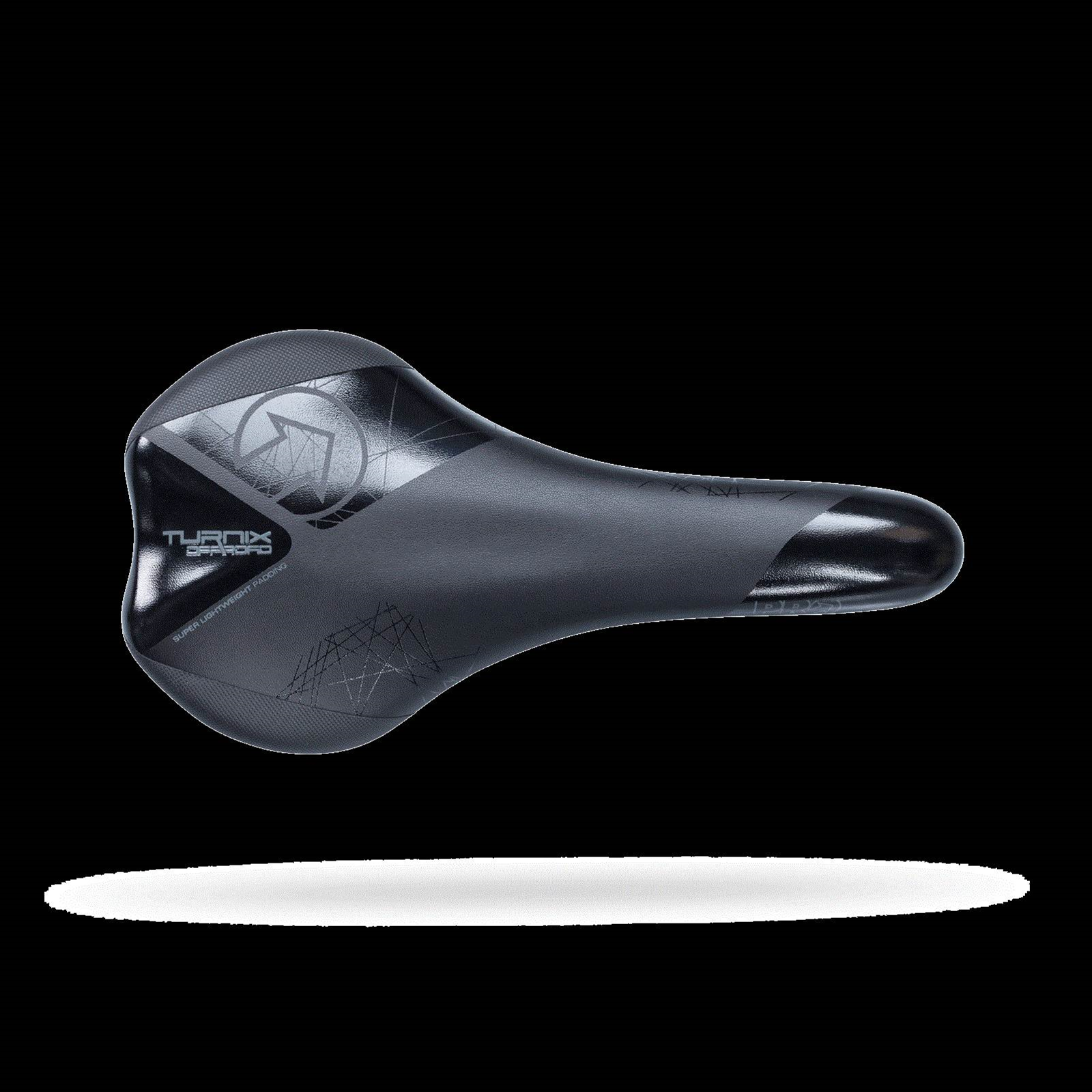 Australian Mountain Bike