Shimano have brought their 12-speed technology to a Deore group set, along with a new 11 and 10 speed 1x option for Deore as well!
Shimano's 11-speed Deore M5100 and 10-speed M4100
It looks like the 12-speed gear, right? Well the general aesthetics of the whole Deore family of group sets have been updated, but the majority of differences might not be so easy to see.
There is a 11 speed and 10 speed option,  Or 22-speed or 20-speed if you want a 2x option. Or more accurately, if the bike is specced as 2x. As that is where you are likely to see more Deore M5100 and M4100
The 1x cassette for 11-speed is 11-51 on a normal HG cassette freehub, so this does bring Deore M5100 into the game as a solid 1x upgrade without needing to change a freehub. If you opt for 2x, the cassette is 11-42. Both are all steel. M4100 has an 11-46 1x option or 11-42 if you run two chain rings.
The rear mech has a clutch, is Shadow Plus and has 13t pulleys on the 1x specific M5100 mech. The RD-M5120 and RD-M4120 are a little different and work with 2x setups or 1x setups with a 46t or 42t maximum cog size respectively. They miss out on the larger pulleys and the M4120 model doesn't hav Shadow Plus.
The shifter setup is pretty similar for M5100 or M4100, with an iSpecEV mount or bar clamp options, Rapidfire Plus shifting with 2-way release, and the option to have a gear display.
If you are using a 2x system then Shimano have brought the same tech from their 2x12 systems to Deore, with the Rapidfire Plus Mono shifter. It's lighter and simpler and all that is required for the two positions.
The brake levers have been updated, matching the current MT410 2-piston and MT420 4-piston brakes. The lever benefits from a stiffer attachment to the bars, for greater braking control.
The brakes already look the business, but the new levers are a sweet update.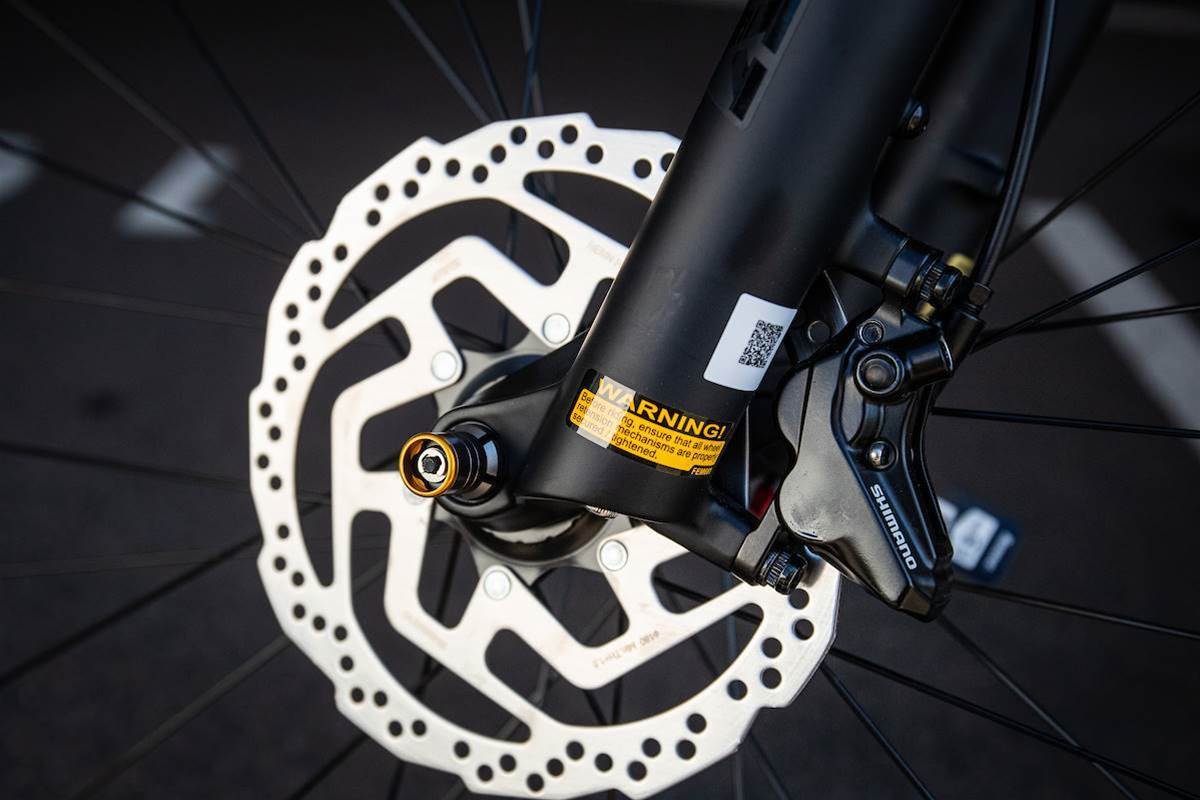 The crank set is pretty siilar, but compared to the 12-speed Deore M6100, they gain a 4 bolt chain ring attachment. With 170 or 175mm lengths available, you have 30 or 32t chain ring options, or 36/36 for a double setup.
Chain line is set at 52mm and should work for anything from a 135mm back end through to Boost.
Chains are the existing HG601 for 11-speed or HG54 for 10-speed.
We did get some photos of the 11-speed Deore M5100 setup on a Merida and it looks sharp. This is a great move to bring an 11-51t range to a lower price point, and with Shimano having this gear and the 12-speed M6100 parts in stock already, it could be an ideal upgrade - or just parts to keep an eye out for on 2021 bikes when they land in your local bike shop.
Here's a look at how the three Deore group sets play out - if you love product numbers you will love this graphic!
But wait, there's more...
Australian Mountain Bike