Shimano have just announced 12-speed XT and SLX group sets - and we've ridden them.
The lowdown on Shimano Deore XT and SLX brakes
You will have seen that Shimano XTR levers went for an onboard clamp with a bar contact point where the clamp used to be. Well that comes to Deore XT and SLX. It makes for a stiffer brake, and that's something that benefits anyone.
The XT brakes have shorter free stroke and have a 2 and 4 piston option. The lever remains the same, with Servowave and an updted feel so the modulation is more progressive. The lever blade is also a little taller.
The calipers have also got an inboard banjo mount, which can help for cleaner routing on most frames and forks.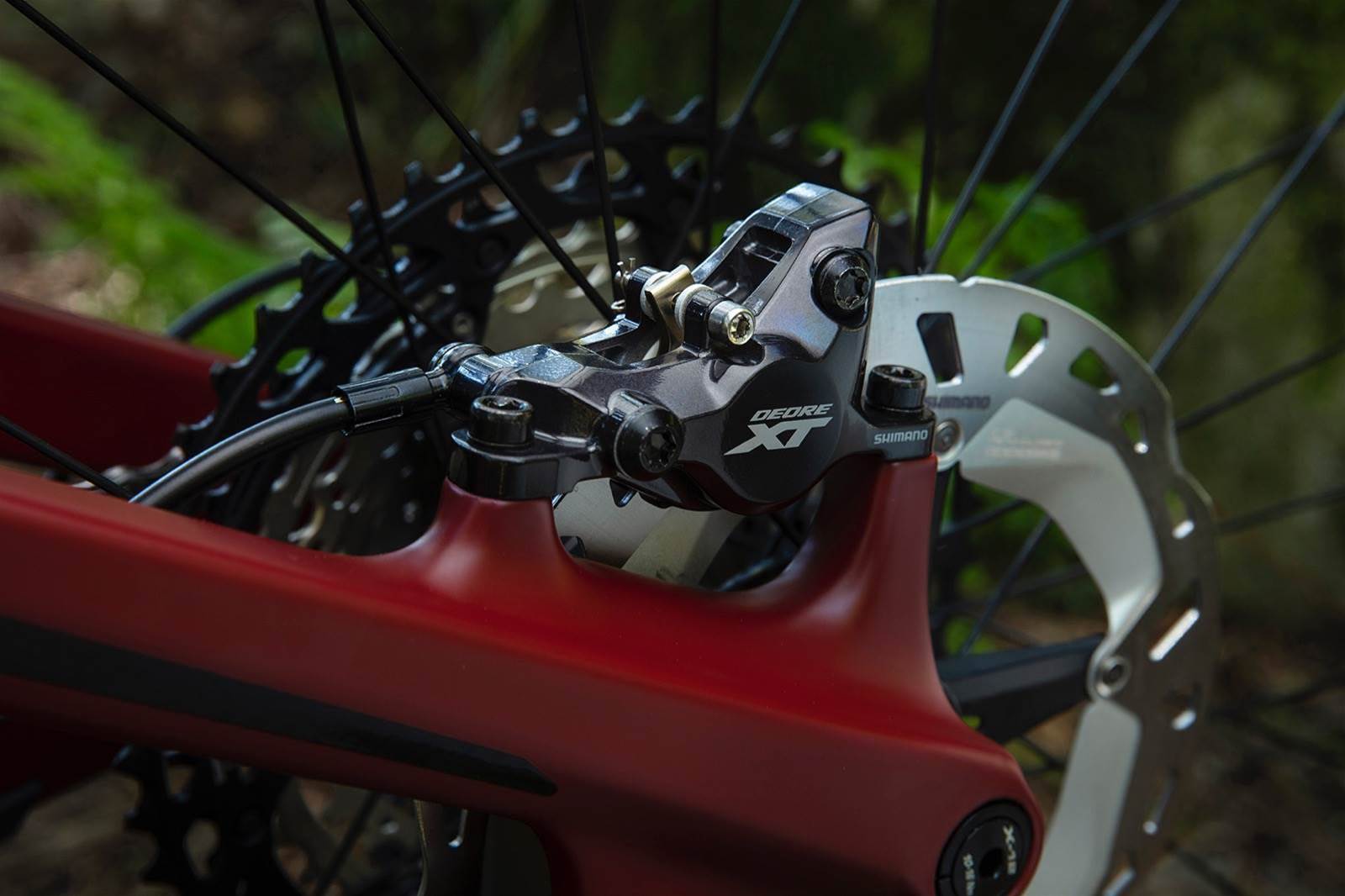 The SLX brakes have all those same options, just with some slightly different materials and finishing. Both brakes with have resin and metal pad options in finned and unfinned. The resin pad has been redeveloped for way better modulation and wear - Shimano claim they are 40% more durable.
Rotors adapt the same Freeza tech as XTR for faster cooling, but they don't have the same finishing, to keep the pricing down. Sizes run from 140 through to 203mm.
Australian Mountain Bike