Lysterfield Park has long been a popular riding spot for Melbournians.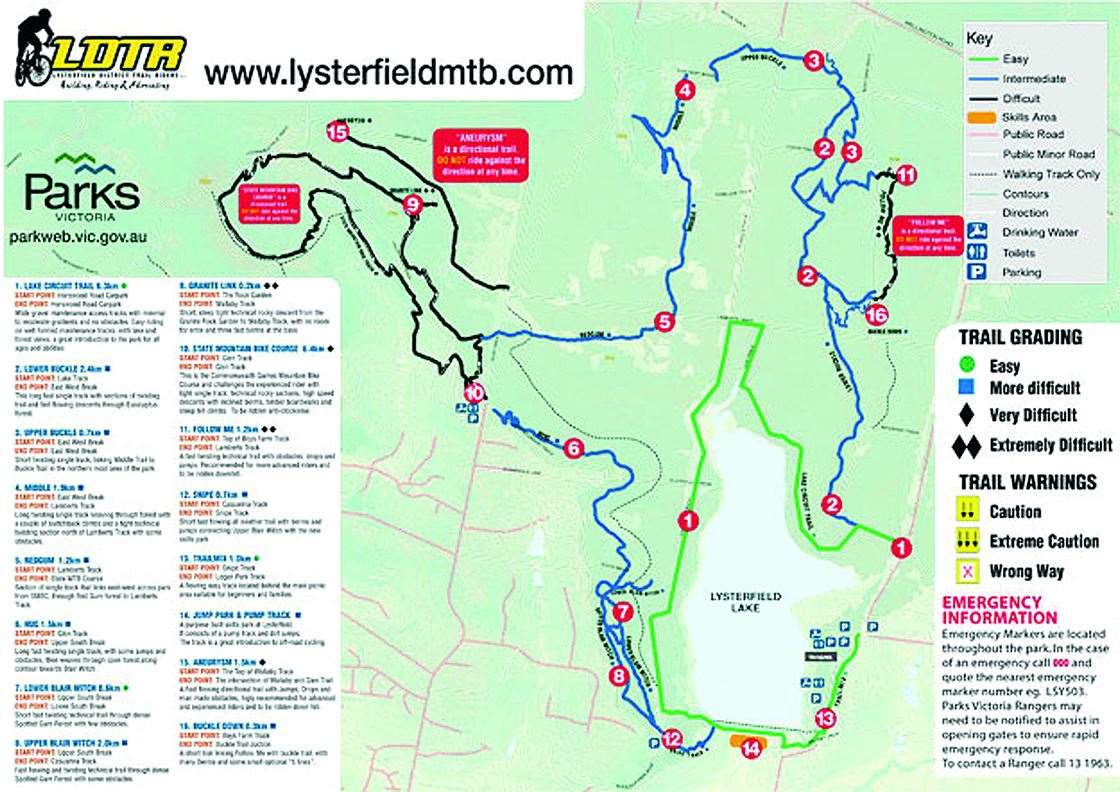 Lysterfield Park has long been a popular riding spot for Melbournians. With a 6.3km state mountainbike course, it was host of the 2006 Commonwealth Games' mountainbiking events. After several extreme weather events in 2010, the world-class mountainbike course and trail network was nearly destroyed.
Being inside a National Park, it is run and owned by Parks Victoria. Using an insurance claim for the damages and some additional funding, National Parks enlisted the expertise of World Trail's Glen Jacobs and crew, to virtually rebuild the park.
The result is around 40km of trail network that can be utilised by beginner through to experienced mountainbikers. The local park ranger, John, is also active in making sure that the trail-network expands and becomes more enjoyable for riders. Recent additions have been the new flow trails; Follow Me and Aneurism.
Toilets
Yes
Drinking Water Yes
Parking Yes
Trails Signposted Yes (you can get onto the access road from Horswood Road carpark, then take a left onto the lake track. From there the singletrack is signposted)
Mobile Reception Telstra - Yes, Optus - Patchy
Shelter Yes
BBQ Facilities Yes
Accommodation No
You can ride around the whole park in a few hours, linking the singletrack to create a ride that winds its way through bracken and established plantations with moderate climbs, flowing descents, berms, boardwalks and some sections of technical, steep, rocky track.
There are lots of little obstacles, tree roots and logs to jump, or easily avoid if you choose to take the B-lines. There is also a pump track and skills area with a series of jump lines for different skill levels.
The park is a popular recreational destination and is shared with walkers, trail runners, horseriders and picnickers. There are designated mountainbiking and walking trails, all of which are well signposted. The lake is also popular for canoeing and sail boating in the summer. All in all, a great park for the whole family.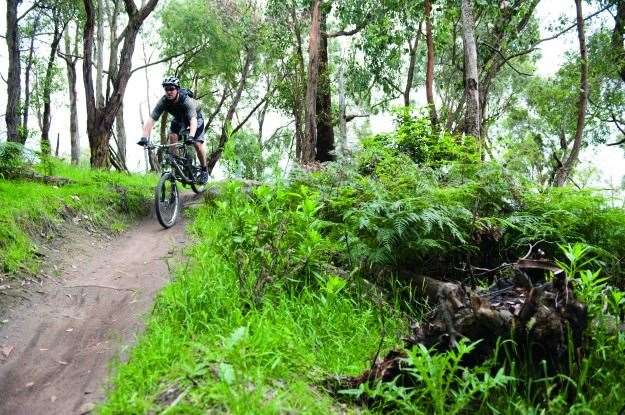 Getting There
Lysterfield Park is located around 25km south-east of Melbourne. The main entrance is via Horswood Road. There is access to the park 24-hours a day. The gates close at dusk in winter. You will always be able to get out of the park over the retracting grates.
Technical Nature
The park varies with everything from double black-diamond trails like Granite Link Trail, a technical trail with rock gardens, to intermediate flow trails and even beginner/family trails.
You'll Need
Just yourself and your friends. Everything else you can get there.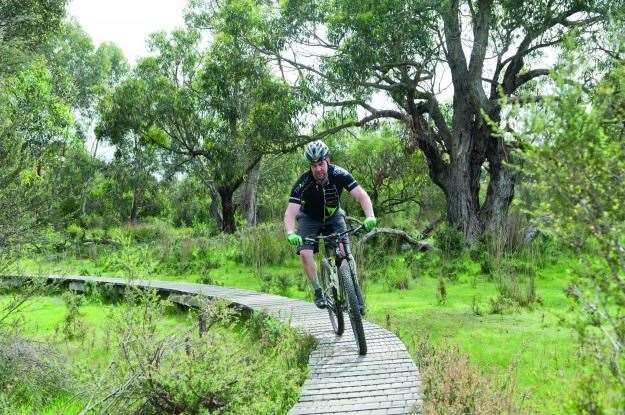 Distances
There is easily 35-40km of singletrack in the park and an additional 60km of access road, double-track or fire road.
Local Knowledge
Look out for kangaroos. They're pretty comfortable in the park. You may need to make a bit of noise to get them off the trails at times.
Best Time of Year
Anytime, outside of wet wintry conditions. In summer you can bring your bathers and have a swim in the lake and a barbie. In winter it can get a bit boggy and muddy. Depending on conditions, there can be trail closures, but you will always be able to get around the entire park using fire trail to link-up sections.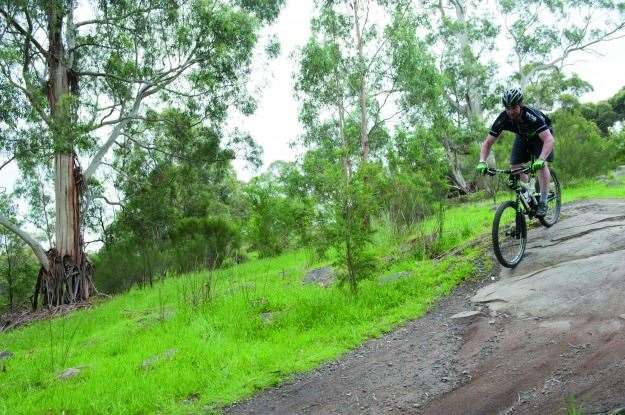 While in the Area
The Dandenong Ranges are not far from Lysterfield Lake, another beautiful part of Melbourne to explore either on or off the bike.
Local Bike Shops
Trailmix, a full servicing bike shop and cafe, is located just inside the park gates of the Horswood Road entrance. With great coffee, a selection of food available, maps, info and friendly knowledgeable staff. They have anything you could ever need including a good selection demo bikes and they are a good resource for trail updates. Closed on Mondays.
Local Club Contacts
Lysterfield District Trail Riders, lysterfieldmtb.com, announces all trail conditions, closures, forums, meet and greets, build days, etc.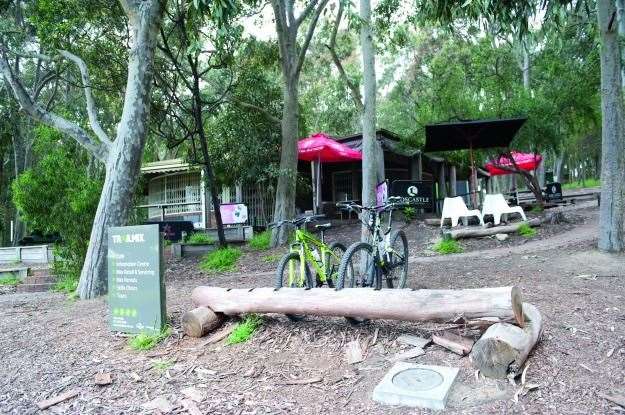 Regular Events
The park is host to several independently run events from Cyclocross to school events. There are weekly social rides on Wednesday nights and Sunday afternoons.
Australian Mountain Bike