Take a look inside the latest issue of Australian Mountain Bike magazine.
The latest issue of Australian Mountain Bike magazine has just hit the shelves of your local newsagent, and if you subscribe, you probably got it last week already. Coming out on the tail end of summer means that we have an issue crammed full of epic riding, which is exactly what the cover represents - just get out and ride! Of course, as COVID-19 has spread much further than when we went to print, and is now a global pandemic, that sentiment needs to be a little more reserved. If you're after tips for mountain biking during a pandemic - you can find them in this article.
Wait, you mean I don't need to go outside if I subscribe?
This sentiment of getting out and riding encapsulates the riding features in this issue. From our picks of where to ride, stay, eat and drink in Blue Derby, through to heading to Maydena Bike Park for back to back shuttle runs.
Sebastian Jayne travelled to New Zealand last year for the fourth edition of The Pioneer. It was wet, it was wild, it was a backkcountry experience with his team mate Sam Fox that has created many long-lasting and amazing memories. And Seb wasn't alone in that - his story goes into why events like these are worth adding to your bucket list.
If solo is your style (and hey, it's popular right now) then you have to see the photo story on the Silk Road Mountain Race. 1700km of self-supported riding in the mountains took riders across all sorts of terrain and just about every type of conditions. This event took place in Kyrgyzstan, but similar events are around the world. And the idea of getting into the wild on a backcountry trip doesn't need an event. Just some planning and imagination.
We have tested a whole bunch of bikes, including the all-new Pivot Switcblade. 
We ride the all-new Pivot Switchblade from AMBmagazine on Vimeo.
We have also tested the Trek Rail 9.8 eMTB. This new eMTB platform from Trek is a huge departure from the PowerFly and represents exactly what an eMTB should be right now. It's got the right mix of battery life, pedal-assist with natural feeling input, and suspension and geometry that just ticks all the boxes.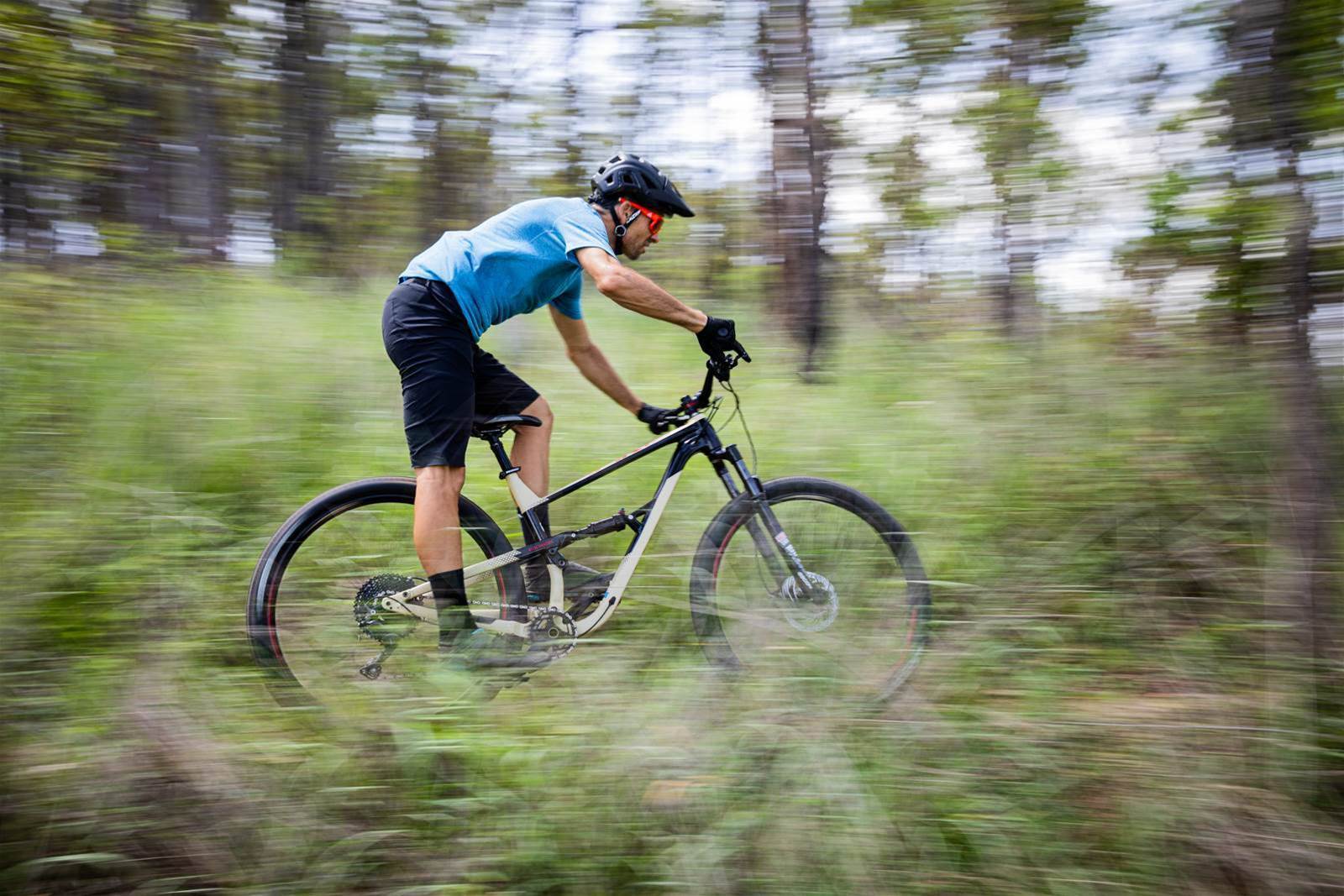 While those two bikes are quite premium, the Polygon Siskiu D7 is value-packed at under $2000, delivered direct from Bicycles Online.
There's a whole bunch more, with reviews of the NoTubes Arch Mk3 wheels, tips on how to train indoors, a guide on how to buy a new fork (it's not a bad time for online shopping!) and the skills masters Jared Rando gives you pointers on how to do a front wheel tap.
And, if you want full #contactless magazines, remember to sign up for a subscription. Right now Merida Australia have a One-Twenty trail bike to give away, and you can enter to win when you subscribe. You also save a fair bit of money when you subscribe, so it's win-win. And if you win the Merida, it's win, win, WIN!
Hopefully you enjoy our latest issue, and the riding stories and features fuel your stoke to get out and ride when it is safe to do so. Drop us some feedback anytime on social media or amb@nextmedia.com.au.
Australian Mountain Bike