Ibis just released the Ripmo - what you get when you combine the Ridley and the Mojo.
The Ibis Ripley and Mojo were already two popular bikes in the range - but what happens when you combine them?
The new Ibis Ripmo is a convergence of two bikes, creating a 29er with 145mm of DW Link rear suspension, built around a 160mm travel fork, and built to take a 170mm (or more!) dropper post.
The frame's geometry leans heavily on what the Ibis team have learnt racing the Enduro World Series. The reach is nearly 2.5cm longer than the Mojo HD4, but with a super-steep 76 degree seat angle.
The new Ripmo reads like a check list of what you want in a hard-hitting trail or enduro bike. There's a slack 65.9 degree head angle, a threaded bottom bracket shell, clearance for 2.6" tyres, a frame design that fits a piggyback reservoir shock AND a water bottle - and internal cable routing that won't drive you or your mechanic insane.
The frames are full carbon fibre, and the frame weights are impressively low for such a capable bike. Ibis claim the frames are 2.26kg without a shock, or 2.72kg with a Fox DPX2, which is what all models come specced with. 
There's a bit of geometry trickery going on, as Ibis spec a 44mm offset fork whhich helps stop the wheelbase from getting too long, and means that 65.9 degree head angle acts a little slacker. The chainstays on the Boost back end are 435mm - tidy for something that can take a 29x2.6" tyre. On a large, the wheelbase stays at 1228mm.
In the lower link, Ibis have changed from bearings to bushings. Why? Bushings work best in high load situations with minimal rotation - something bearings don't like. So the bushings are ideal, plus they cut a bunch of weight.
Ibis sell frame kits (frames have a 7 year warranty by the way) or set builds. Go speak to Summit Cycles to find out more.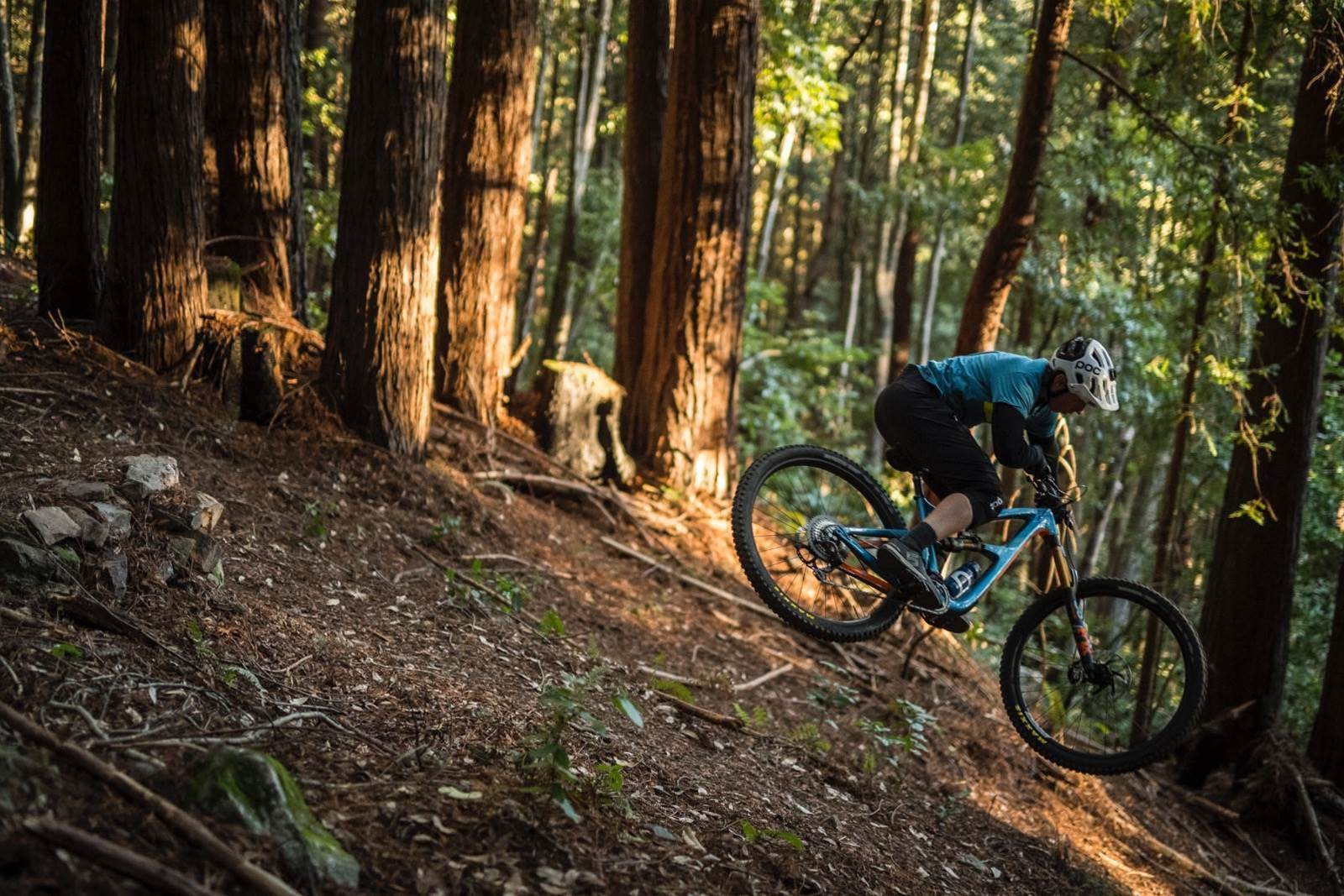 Australian Mountain Bike