There ain't nothing quite like putting a fresh pair of tyres on your mountain bike.
There ain't nothing quite like putting a fresh pair of tyres on your mountain bike. Fresh socks do come pretty close, but instead of giving your cycling mate a boring pair of socks this Christmas, why not give them some fresh shoes for their rig?
The Maxxis Crossmark II tyre has arrived just in time for the summer riding season, and it looks to be the perfect option for riders wanting maximum speed for dry and hardpack riding conditions. The Crossmark name has been in the Maxxis lineup for nearly a decade now, but with the exception of a few new sizes and compound options, the tread pattern has largely remained the same. Until now. As with the classic Minion and High Roller models, Maxxis have taken to the trusty Crossmark to give it a makeover.
"The CrossMark II improves on the speed of its predecessor while improving grip in intermediate conditions. The legendary center ridge still flies on hardpack, and the updated tread pattern provides better braking and cornering over a wide range of trail conditions. A great choice if you want to go fast everywhere." - Maxxis
The Maxxis Crossmark II Tyre features:
Designed for speed, revised for control

Size: 27.5 x 2.25"

Dual Rubber Compound

Sidewalls: EXO Protection

Casing: 60 TPI

Tubeless Ready

Claimed weight: 735 grams

RRP: $59.95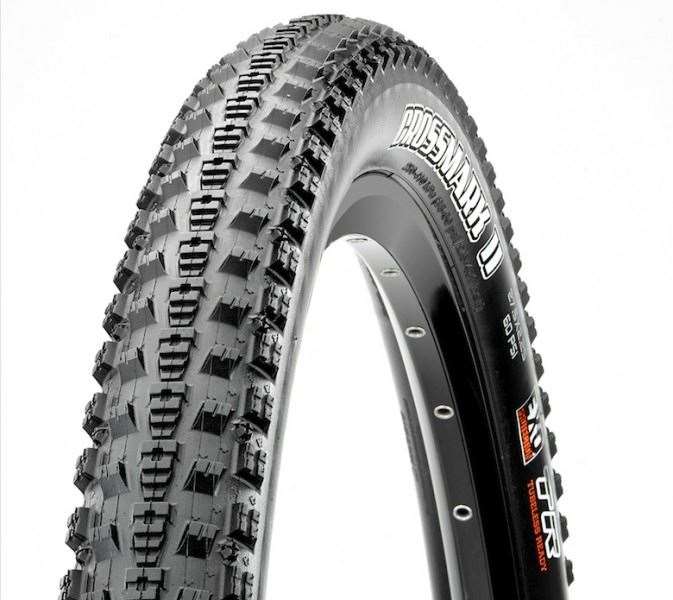 With the Crossmark II tyre, Maxxis have aimed to keep the fast-rolling nature of the tread in tact, while boosting the tyres cornering grip and predictability on loose surfaces. As it stands, the Crossmark II is only available in Australia in a 650B size, but 29er versions are expected to drop in early 2016. Aussie Maxxis importer KWT are only bringing in the EXO Tubeless Ready model, but that's fine with us - the EXO sidewalls offer improved protection against sharp rock strikes. The weight isn't anything to write home about, but it looks like Maxxis are keeping the focus on durability and overall casing stability when running lower pressures. For the hardcore weight weenies, the Treadlite will still be the ticket, but for us everyday XC and Trail riders looking for a ripping tread for dry and dusty Aussie singletrack, the new Crossmark II looks like a mighty fine option worthy of its heralded name.
KWT
Website: www.kwt.net.au
Email: info@kwt.net.au
Phone: (07) 5445 1991
Australian Mountain Bike