The Fox Creek mountain bike trails offer a variety of trails right outside Adelaide for a range of mountain bikers.
Fox (or Cudlee) Creek Forest trail network has been the host of many state and national level XC, DH, and enduro events. It is particularly popular with locals who do downhill runs and shuttle back up to the top from the purpose-built Fox Creek Road carpark. XC riders have a great variety of trails, ridge-top views, technical flowing single and double tracks through the pine plantations, natural bushland and lush valley floor.
Rabbit at Fox Creek, 2013 from Rabbit on Vimeo.
Shot with an AEE Magicam, edited with Sony Vegas Pro 11, tunes thanks to local band The Green Circles.
Toilets
No - Bush Dunny only
Drinking Water No
Parking Yes
Trails Signposted Yes
Mobile Reception Yes
Shelter Limited
BBQ Facilities No
Camping Refer to Forestry SA
Local Bike Shops There are a plethora of shops in the Adelaide CBD worth chekcing out. Try them all!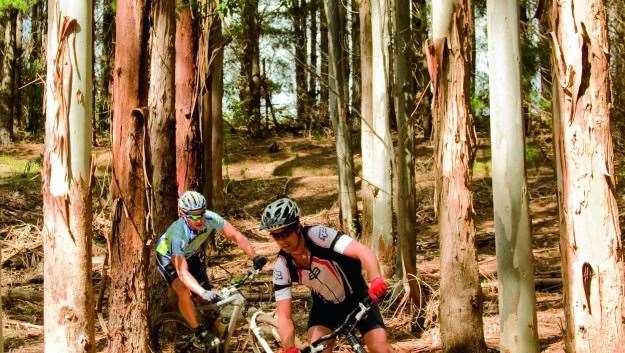 Getting There
The 30km journey from the Adelaide CBD north east to the Cudlee Creek Forest Network can take around one hour. Once out of the suburbs, the drive is scenic. There are many ways to reach this trailhead and the winding Adelaide Hills roads are part of the experience. Driving the Gorge Road is a perfect warm up to get you focused on choosing lines and braking points, much the same as getting on the bike trails.
Technical Nature
The loop trail will require an intermediate level of fitness and technical ability to enjoy its entirety. The last hill on The Guts will have even the best riders red lining the huff and puff meter.
The downhill trails are marked as advanced. If you are comfortable riding the advanced XC trails, make the move over to the downhill-specific trails and test your abilities.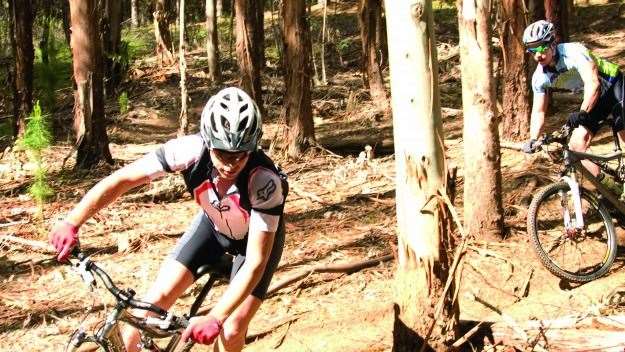 You'll Need
Downhill and cross-country enthusiasts alike need to bring all the essentials out to Cudlee Creek Forest. There are no facilities nearby for food or hydration, so pack lunch, snacks and your preferred performance enhancing drink.
Distances
If you plan to ride the big loop, pencil approximately 2 hours into your diary. For downhill runs 3-4 hours would be more than ample to cover the majority of the trails and re-ride you favourites.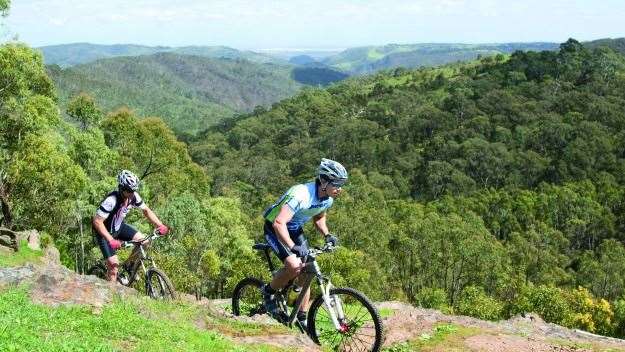 Local Knowledge
The Cudlee Creek Forest trail network is also known as Fox Creek by many locals, due to its proximity to Fox Creek Road.
The trail network also has the Mawson and Heysen Trails come through it, hence the option to ride up from the CBD.
Bring a printed map in your jersey pocket or hydration pack (Tip: pack it inside a zip lock bag along with your phone to prevent moisture damage). Most of the trails are well marked, although there are places where interpolating the map is necessary and off-course adventures may ensue.
Australian Mountain Bike