Osprey's new Siskin 12 is said to be the mountain bike pack to do it all.
Osprey have lead the way in backpacks for hiking and other outdoor pursuits for some time, and their mountain bike packs were known to be stable and sturdy, with a nifty magnetic hose holder to avoid the hydration bag wet knee syndrom of some backpack systems.
If there was a fault with packs like the orginial Osprey Raptor, it was just how rigid and tall it was.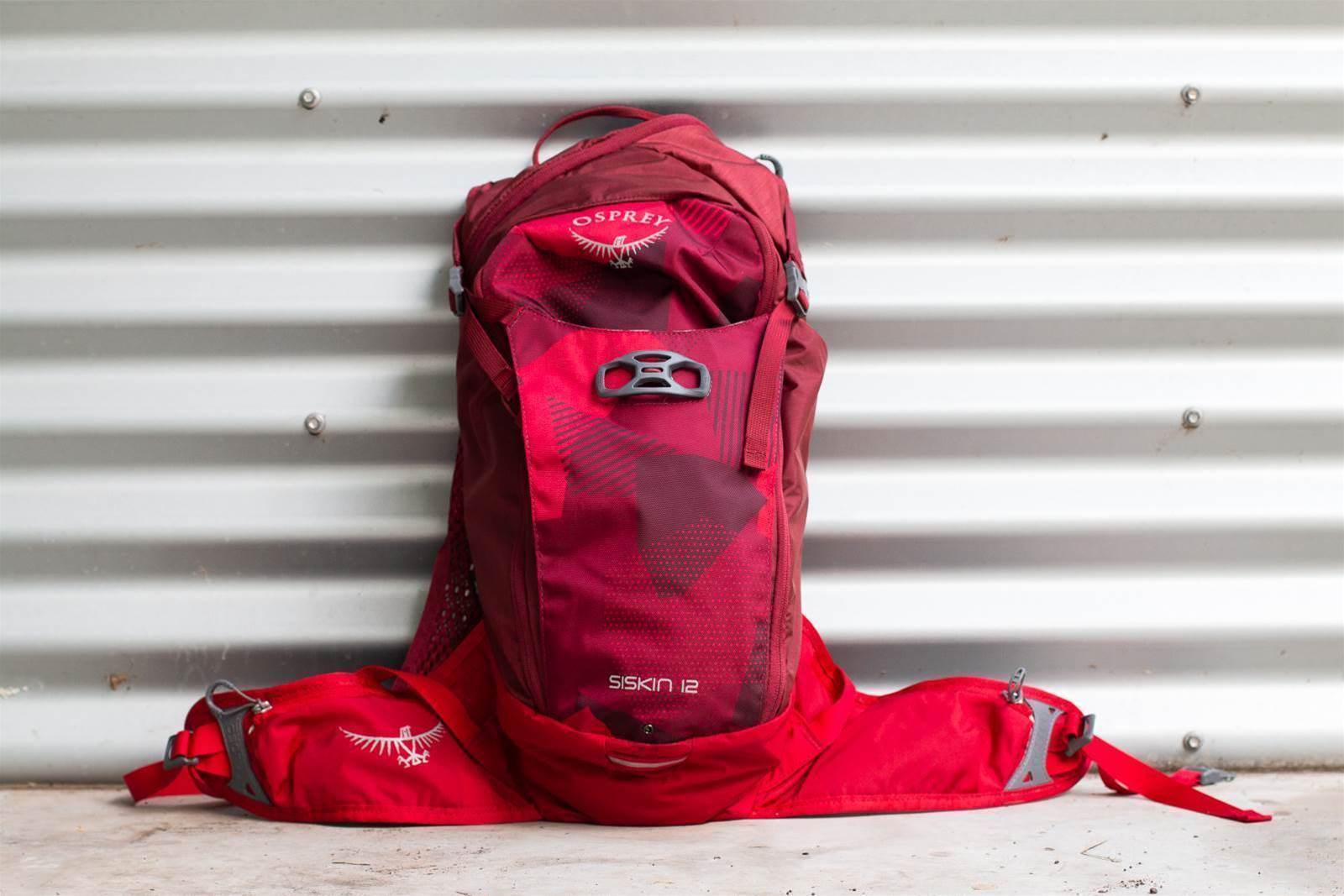 The new Siskin 12 (with a women's Salida 8) has an updated back and shoulder system, marrying stability, comfort and breathability. The two shaped strips sit either side of your spine, with a mesh covering, allowing airflow up and through and basically everywhere thanks to the shape.
The straps have ventilated padding and a broad spread, which should mean the 2.5L reservoir and anything you cram in don't weigh too heavily. There are two tall hip straps both with gussetted zippered pockets for anything you need to keep close at hand.
The reservoir sits in its own pocket, and is the slightly confusing sliding top style. It is so good for cleaning and drying (or throwing lots of ice in), but does taking using a couple of times to get the knack.

The main compartment gets pretty close to a full clamshell opening when you undo the two cinch straps for the outer stuff pocket. If you have a range of stuff to stow, with bulky items like a shell, food, spares, a first aid kit and more - this is super useful.
There are two mesh pockets on the inside of the flap and one high pocket that suits valuables like a phone or something you don't want squished. There is a pump pocket on the inside of both sides of the main compartment.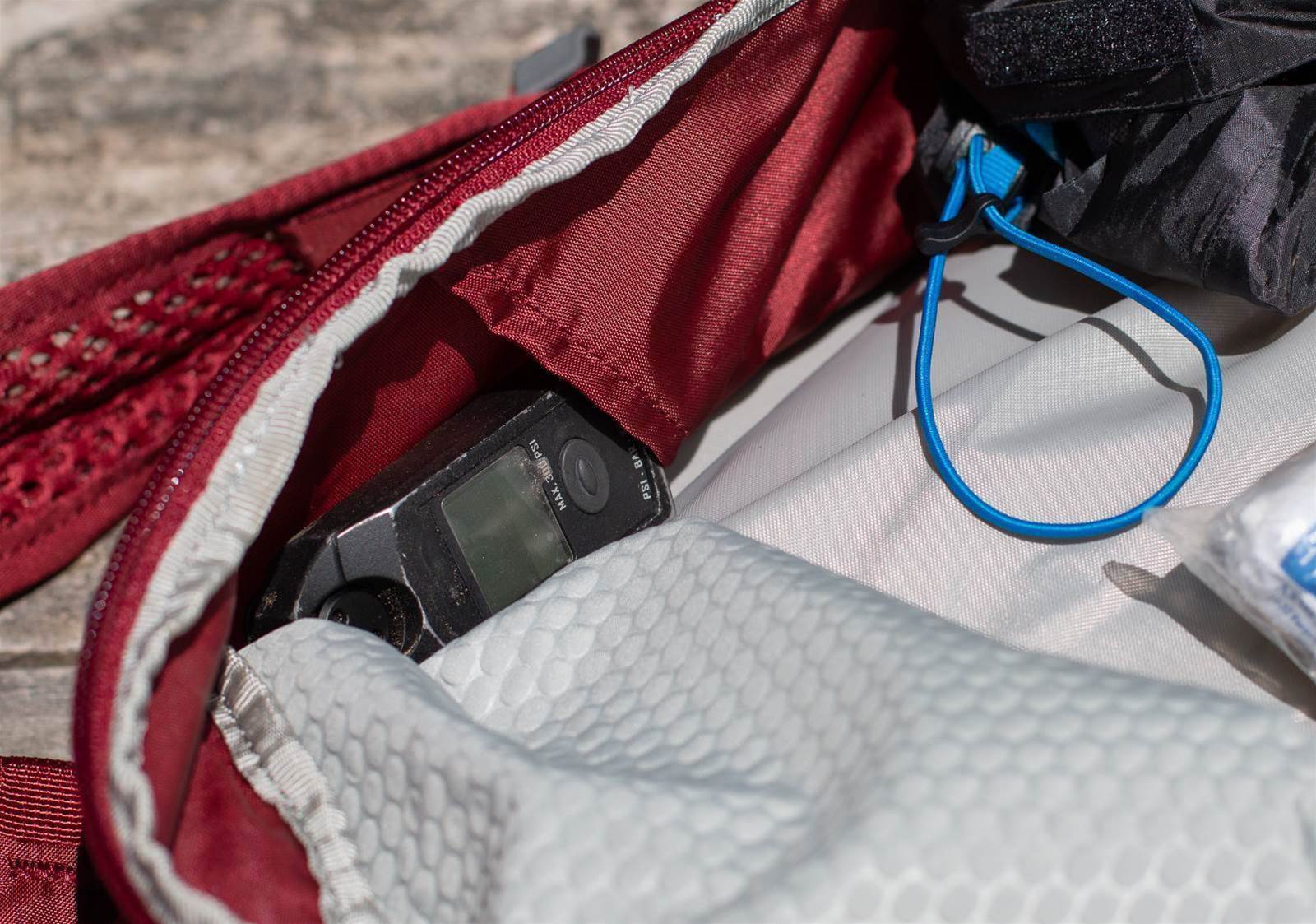 With a pump pocket on each side you can take a shock pump too!
The top mesh pocket has a key clip.
The stash pocket is perfect for a shell, or light protective gear, and there is a helmet holder on the outside, plus a reflective loop to put a light on for those night ride missions or early starts and late finishes for big days.
Osprey have a cool little organiser as an extra - it doesn't came with the Siskin - and it's a perfect way to stash small tools and spares.
So far, it hauls things well, is comfortable, and the valve works well. But that's justr after a few rides. We'll have a full review on this versatile mountain bike pack in a coming issue.
---
RRP: Siskin 12 - $159.95. Salida 8 - $139.95
From: Osprey
Australian Mountain Bike