The Canyon Torque is the German brand's gravity all-rounder.
Words and photos: Nick Waygood
---
Canyon Bikes out of Germany were one of the first bicycle companies to take over the internet with an online bike store, meaning you can lie in bed on a Sunday morning and buy a new bike through your phone.
Read the ins and outs of buying a bike online.
We've had several Canyon's in at AMB like the Neuron, but most recently we got our hands on a Canyon Torque CF 8.0; a 180/175 travel miniature downhill bike. With slack angles such as a 65 degree head angle, 74 degree seat angle, and 1196mm wheelbase on a medium, the Torque wants to be pointed down a hill. And it wants to be pointed down a hill now.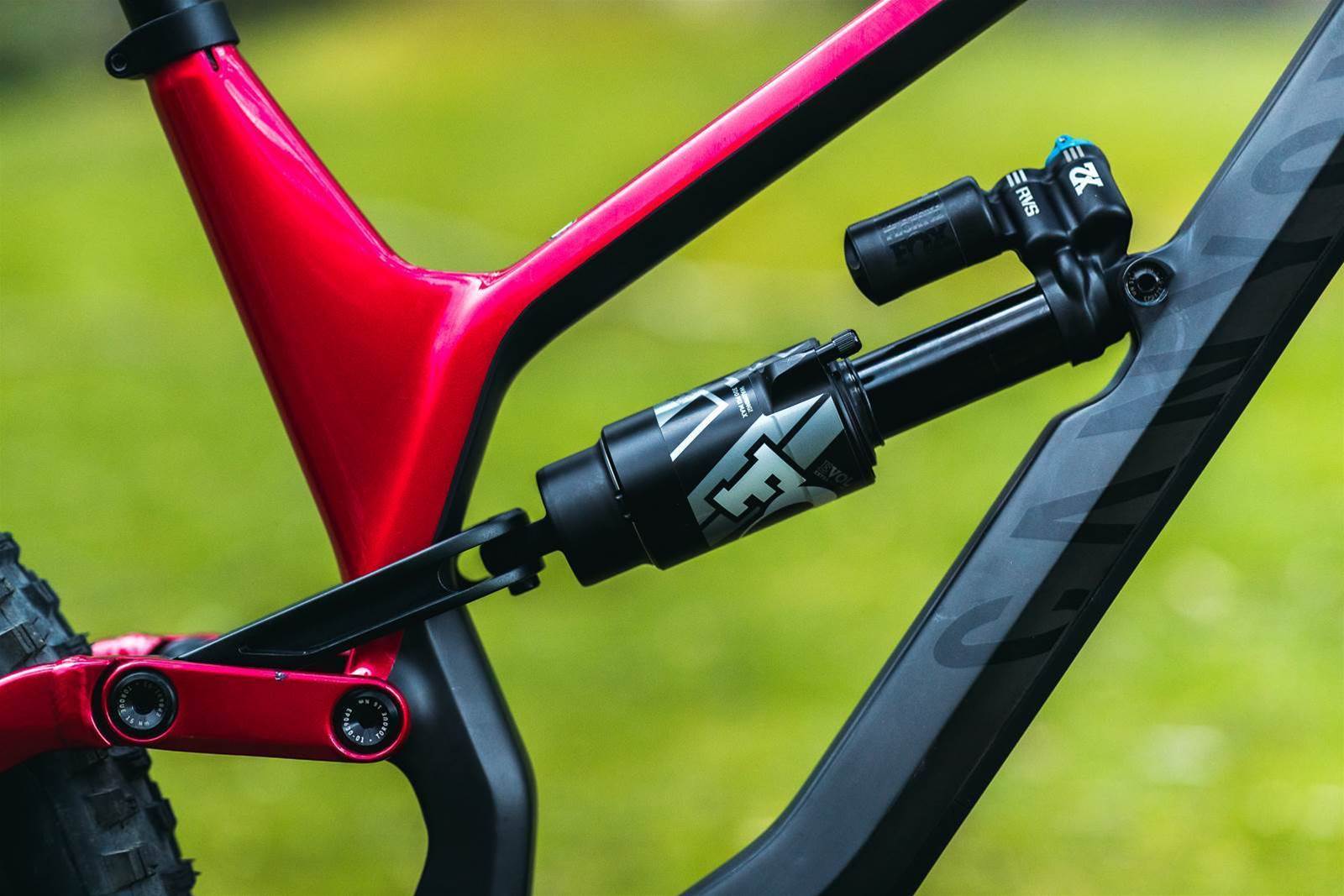 Canyon has built an excellent bike with the desire to be pointed down a hill, whether that is in a bike park or on steep natural trail. Components like SRAM XO Eagle with 165mm Truvativ carbon cranks, a Fox Transfer dropper and 780mm bars come as standard on the CF 8.0, giving the option to climb back up the hill you just bombed down with ease.
Fox continues the suspension supply, with a Fox Float X2 giving 175mm of rear suspension plush, with a Fox 36 on the front. When set up right, the suspension pops the bike over lipped tabletops and takes many of the harsh impacts out of the trail.
DT Swiss has taken care of the wheels, with alloy E1700's paired with Maxxis Minion DHR II on the front and rear, already set up tubeless. The softer compound on the DHR grips to anything and everything and the factory tubeless setup felt reliable when pointing the bike into Thredbo's rock gardens and sharp rocks.
With a carbon front half and alloy rear, the Torque initially feels easy to control through rock gardens with the carbon taking some of the weight off the bike. Coming in and just under 15kg, it's an easy bike to throw down Thredbo's Flow trail or plow through the Cannonball run. It feels extremely floaty due to the Fox suspension, though very planted thanks to the longer wheelbase and grippy Maxxis rubber.
With the Torque starting at $3,599AUD for the alloy model the range peaks at only $6,999 for the CF 9.0, Canyon certainly brings the bang-for-buck to the online market. Find our full review in Issue #181.
Australian Mountain Bike