What's red, fast, and comes in a box? That's right, Bontrager XXX MTB shoes!
Each year shoe manufacturers have an internal competition for who can make the most amazing, sleek, and flash shoes.
Ok they don't really - but it really does seem like there is some sort of one-upmanship competition going on, when shoes like the Bontrager XXX MTB shoe turn up.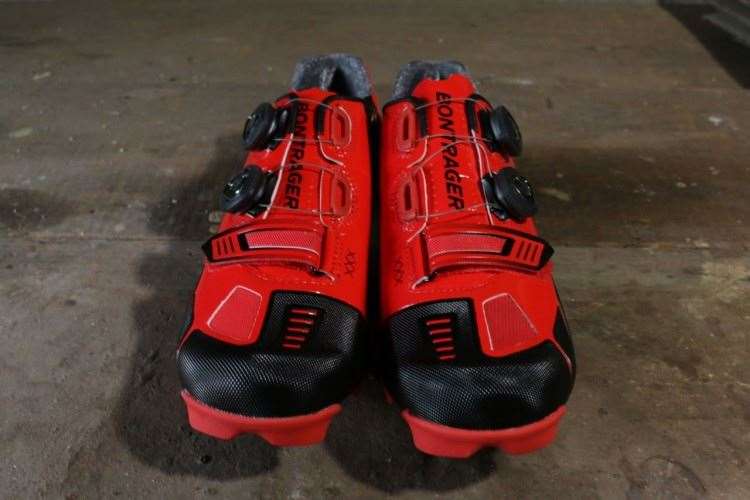 As their top XC shoe, Bontrager have left nothing to chance when making a high performance shoe. They claim it is their lightest, stiffest mountain bike shoe - ever. And given the sole is rate to '14' for stiffness (FYI Specialized started going beyond 10 many years ago, no one is completely sure where the upper limit now lies) they have offset that by sole lugs that aren't as plasticky as some, which should aid traction if you are forced off the bike and need to hoof it.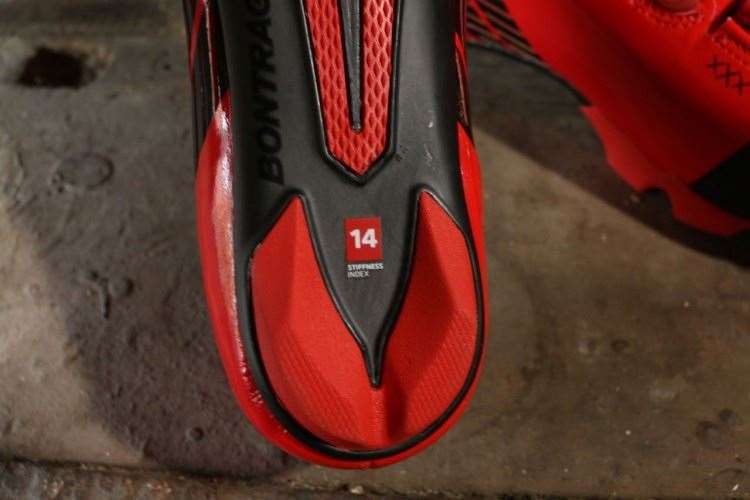 There's room for toe spikes, and the cleat pocket is nice and long which should aid finding your pedal first time, every time.
The upper is a microfiber, with a very well reinforced toe and side, which should add some durability too. There's no real scuff protection up the back, but this is a race shoe afterall - it's not built for hiking down trails and kicking your heel in.
The BOA system dials sit out of harms way, and although the laces don't unlatch, by popping the BOA dial you can easily pull the shoe right off, as they unspool with a quick-release mechanism.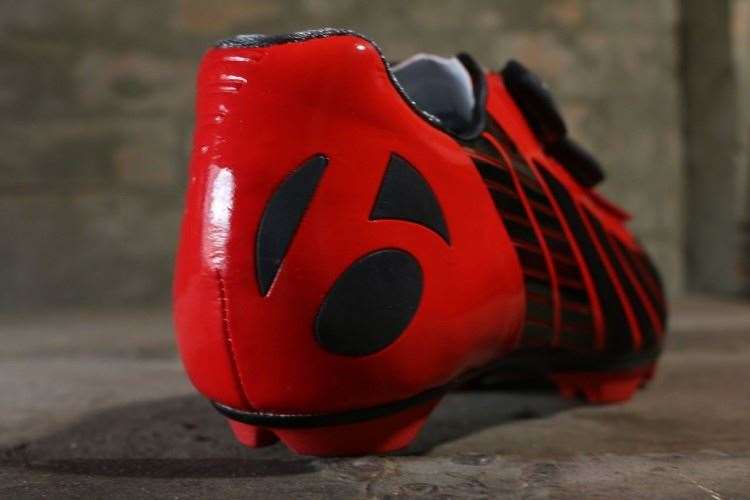 Trying them on out of the box, they have a nice secure fit, if not a tiny bit longer than other shoes that are marked EU44 - it's great to feel a distinct toe box up front, perfect for protection for your toes from the odd rock strike.
We'll need to get out and put some high power miles in these shoes, but their low weight, sharp looks, and no compromise design look set to win the hearts of XC O and XCM racers the world over.
RRP: $429
From: Trek Australia
Australian Mountain Bike