The new Bontrager XR1 Team Issue tyres are designed for the fast and furious crowd (no, not that one).
Bontrager have overhauled their mountain bike tyre range, and I've just had a pair of the racey XR1 TLR Team Issue tyres land on the work bench. These 29 x 2.2" tyres have a low tread profile, tubeless ready bead, and low weight. They are designed for use by the Trek Factory Racing team on the fastest circuits, with everything done to minimise rolling resistance while keeping just the essential tread for cornering and braking.
With a claimed weight of 630g, these weigh in at 643g. This puts them in a very similar weight to the Pirelli Scorpion XC RC 29 x 2.4" I have been riding recently, and also very similar to a 29 x 2.25" Maxxis Aspen. And these two tyres are probably the best models for any direct comparisons for how they ride.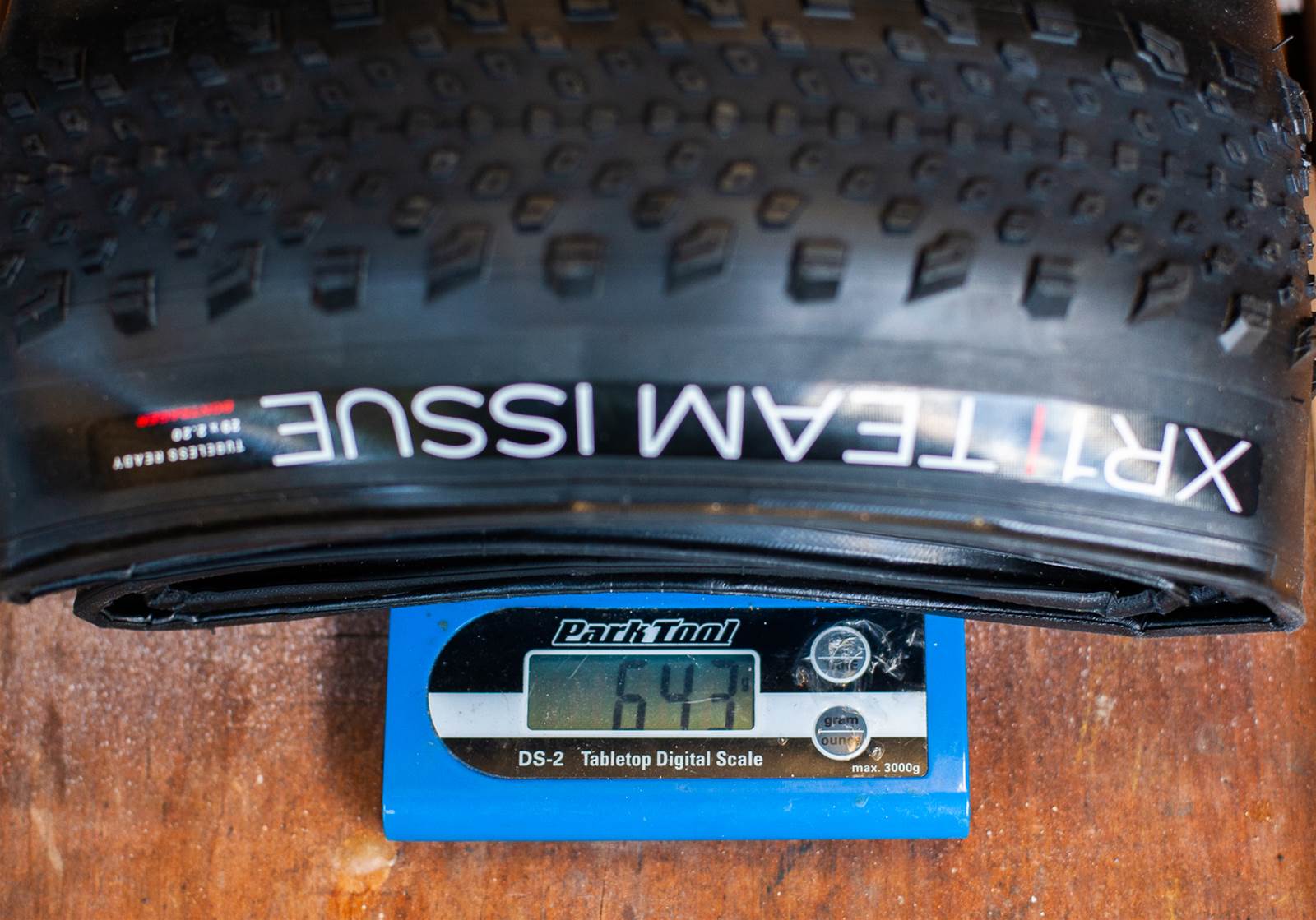 Bontrager use a 120tpi casing for supple trail feel, with what they call 'Inner Strength' casing construction. This means there is some reinforcing on the sidewalls, but no extra under the tread. You'll find this typically means you get some more sidewall support, but keep more of a supple feel over chattery terrain.
The tread pattern uses a close centre tread for faster rolling on hard surfaces. It's ramped on the leading edge to asisst this, but cut in for braking traction. Tread height and tread block size increases towards the edge knob, to give a bit more edge for cornering. You can see that the transition knobs are a bit scooped out. This will cut weight, but also create a few more edges. On a large tread knob it would reduce stability. But these are tiny!
Bontrager use their TM Speed compound. It's their 'fastest' compound so therefore the hardest. I expect it will wear well, but not be the choice for wetter or wilder trails. Jolanda Neff rode the more aggressive XR2 model to Gold in Tokyo, which had slick conditions.
I've popped these onto some 29mm internal carbon rims, no doubt exactly the same sort of rim that the Trek riders would be using. The TR bead popped into place easily, and the tyres are holding air without sealant - which is always a great start.
Selling for $79.99, the XR1 Team Issue tyres are a good price for a top XC tyre. How do they ride and compare on the trail to other top XC tyres? That's all to come!

RRP: $79.99
From: Trek Australia
Australian Mountain Bike