What's a do it all trail bike look like? Just like this, according to Alchemy Bikes.
Photos: Nick Waygood and Ryan Walsch
---
The Alchemy Arktos 29 fits the modern expectations of a trail and all-mountain bike. With 29" wheels, clearance for 2.5" tyres, 140mm of travel that can be matched up to 180mm up front, Super Boost spacing and a modern suspension platform. Alchemy even say that it is the ultimate trail weapon that does it all.

The suspension system on the carbon frame is based around the Sine Suspension System. This offers an action that is smooth off the top, progressive in the midstroke, and smooth to the end of the stroke. Farm from meaning it's easy to bottom out, the design works hand in hand with an air shock, assisting with the initial stiction an air spring has over coil, and helping the final part of travel still be achievable, as air springs naturally ramp up a lot in the end of their stroke.
Sine Suspension with David Earle from Alchemy Bicycles on Vimeo.
We had the frame and build kit land in Canberra, for our tester Ryan Walsch to build up. The Vanilla colour is a nice change from your usual palette of frame colours, and the orange hints are set off nicely with the Fox Factory suspension on this build.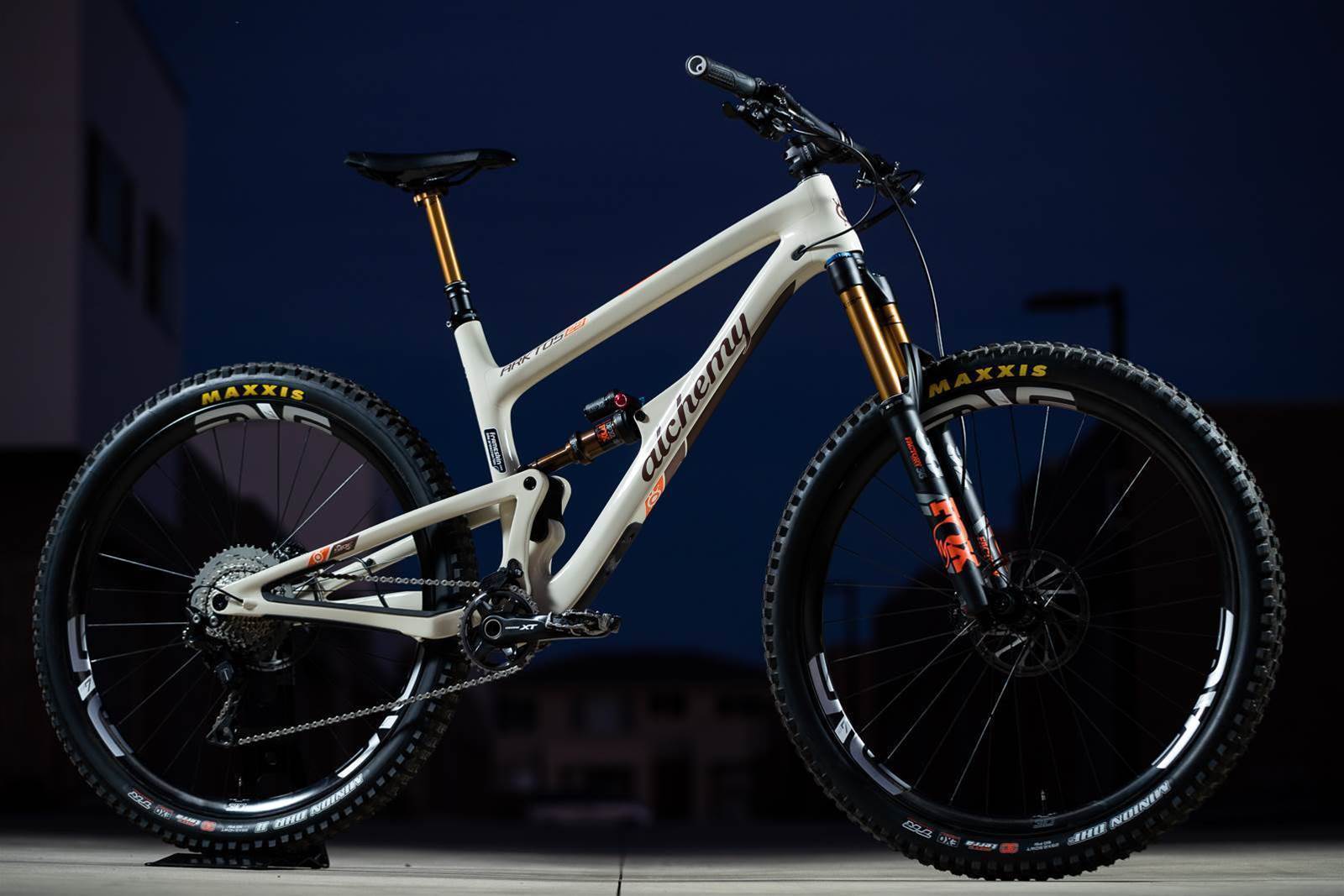 Are you still wondering what Super Boost is? Well it's a new hub standard that's been around a few years, doing exactly what Boost did, but in a Super way. It's wider again, allowing really short chainstays and great tyre clearance, along with a stronger rear wheel build thanks to greater lateral stiffness and reduced dish. How wide? 157mm.
It does mean it's 1x only, but that's no bad thing. The max chainring size is 38t, which is perfect for use with wide range cassettes especially if you're chasing some local enduro fame.
The frame has a threaded 73mm BB shell for easier servicing, and a tapered steerer as you would imagine. Cable and hoses are routed internally and there is plenty of inbuilt protection on the frame - like under the downtube and inside the swing arm.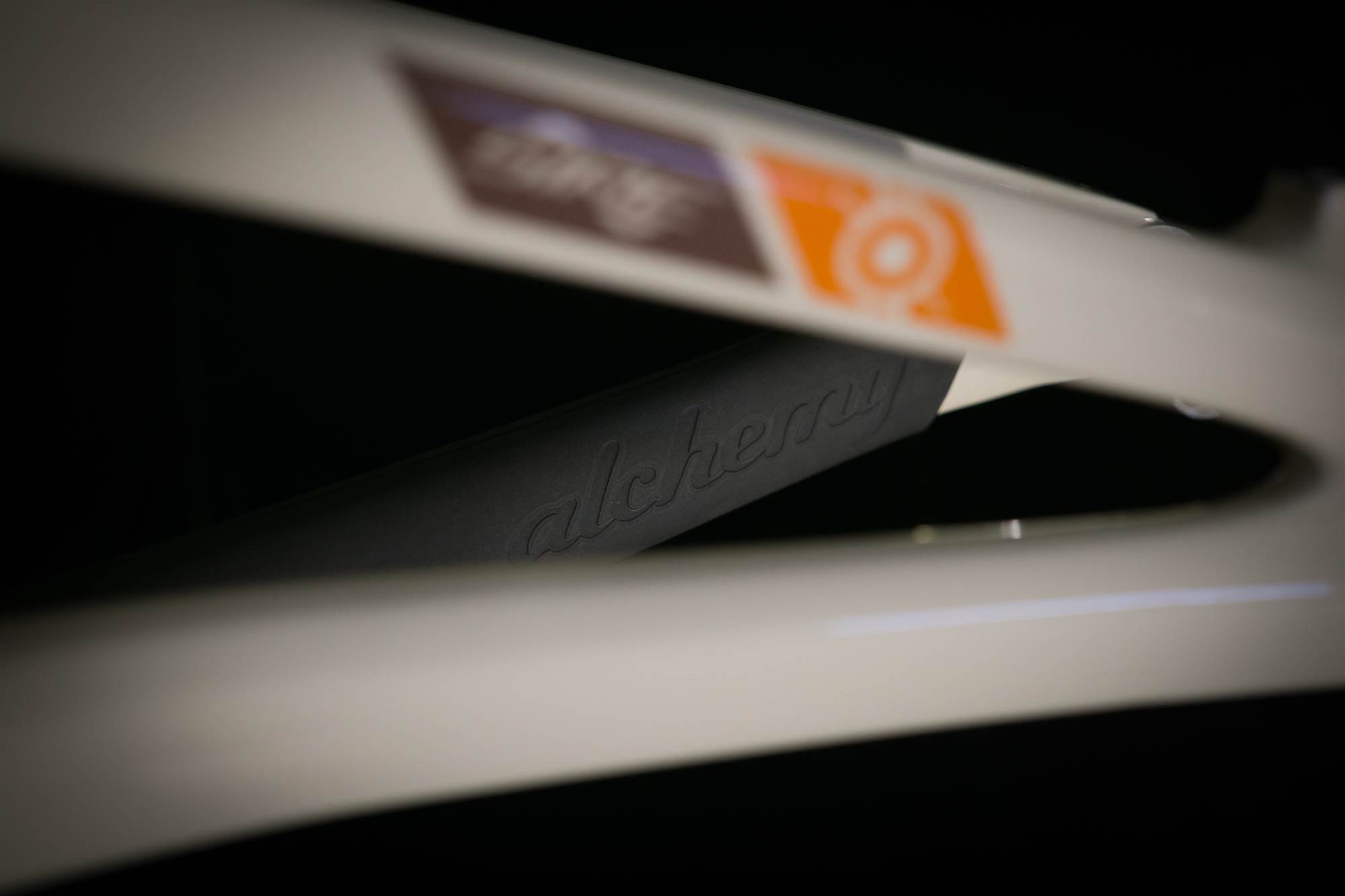 The spec we have has Fox Factory suspension, with a DPX2 out back and a 36 up front. A Shimano XT 11sp drivetrain spins up a set of ENVE hoops, with Maxxis MinionsIt's hard to fault, but we'll have Ryan put it through its paces for our December issue.
Need more stats? Head to the Super Sports website for more details.

---
Australian Mountain Bike