Camelbak aren't one to sit idle - and they've kept innovating for 2016.
Makers of the original portable hydration system, Camelbak have been in the game for a very long time. 26 years to be exact. But who's counting hey?
The modern Camelbak range is now a finely tuned array of cycling backpacks that offer a multitude of different stowage options, shapes and sizes, all while staying true to the companies original theme; keeping riders hydrated on the trail.
One of the more recent designs that Camelbak have pioneered is the use of their 'Lumbar Reservoir'. This reservoir uses a different shape to the traditional bladder, with a shorter and fatter profile that aims to keep the weight of the water inside lower down around the riders hips. Traditional bladders use a sausage shape that sees the bladder oriented vertically up the riders back. As anyone who's ridden with a weighty pack will attest to however, being able to get the packs centre of gravity lower down makes a huge different to comfort on a long ride. The LR reservoir achieves this with its short and stubby shape. However, the LR reservoir does require an LR specific pack design, which up until now has included the excellent Charge, Volt and Spark packs. Camelbak now have two new options to join the LR range, which include the Skyline pack, and the brand new Palos bum-bag.
The Skyline is an extension of the existing Charge and Volt series, but it takes the concept of lowering the packs centre of gravity to a new level. A lot lower level. Rather than just locating the reservoir lower down on the riders back, the pack itself is also positioned lower down too.
The Skyline employs a similar harness system to the existing Charge pack, with an adjustable waist strap, sternum strap, and shoulder straps that allow you to dial in the fit for a comfortable ride. The hip belts use a wide profile to help distribute pack weight over a broader surface area.
The Skyline 10 LR offers a 3 litre LR Reservoir, and 7 litres of cargo space, making for a total of 10 litres. It's designed for rides up to a few hours long, where you might need to take a full bladder of water along, as well as a bunch of snacks, lunch, a spare jacket, and some body armour. The new packs are slated for delivery in January 2016, though Australian pricing is still yet to be confirmed.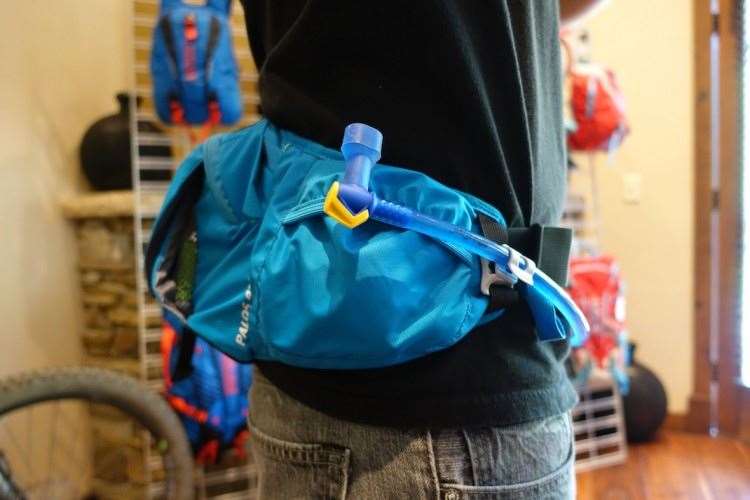 Fanny packs may remind you of roller discos and fluoro spandex, but they're making a big comeback in the mountain biking world lately. Thanks to their minimalist design that eschews any need for shoulder straps or a harness, riders are taking to modern fanny packs for a comfortable way of carrying water with them. Not many bikes these days come with two bottle cages, and a lot of modern dual suspension bikes don't have bottle cage mounts at all, which is likely where the fresh demand for the fanny pack design has come from.
The Palos features a 1.5lt LR Reservoir, and 2.5 litres of cargo space. That makes it big enough to carry some basic tools and spares with you, as well as some snacks, your wallet and mobile phone. An adjustable closure buckle does allow you to strap on a lightweight jacket or potentially some XC-type body armour too.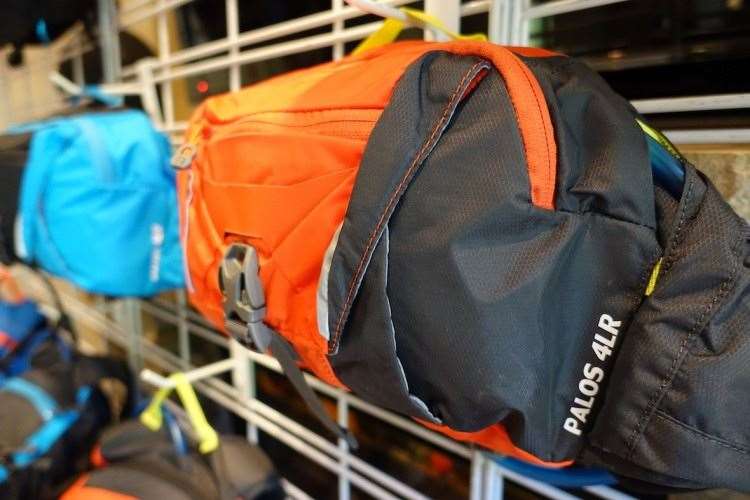 Inspired by the same tool rolls coming inside the Kudu and Skyline packs, the Palos simply integrates the tool roll into the pack design, with mesh pockets helping to keep all those little spares and tools in their right place.
In other hydration news, Camelbak have refreshed their Podium bottle lineup with new colours and a tweaked shape that makes them easier to get in and out of your bottle cage. We rate the Podium bottle as one of the best on the market, thanks to its BPA-free construction, clever one way bite valve, and the simple closure system that provides leak-free performance. The Podium Chill is also a particular favourite due to its insulated design that keeps your water cooler for a whole lot longer.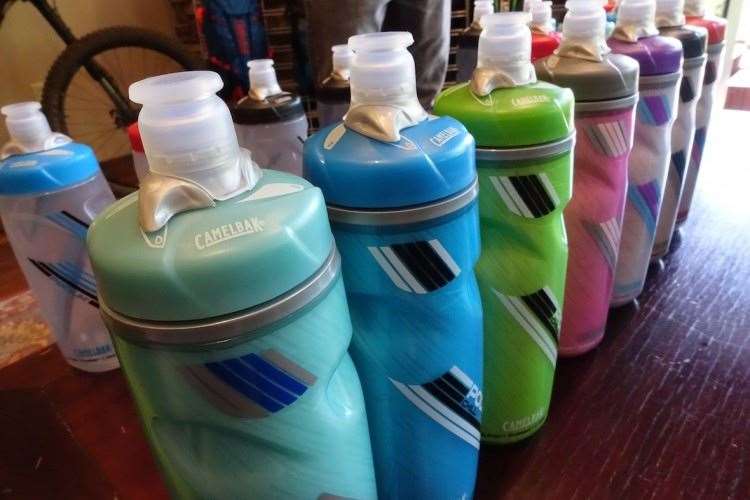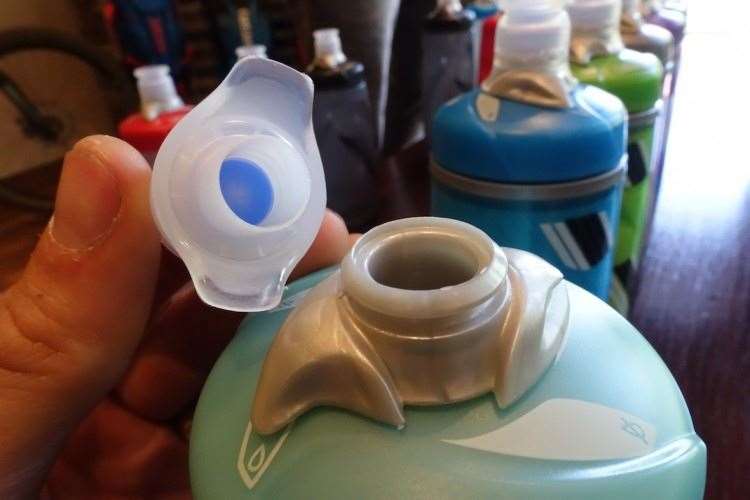 Australian Mountain Bike