These bars a filling breakfast on-the-go or a handy snack after training.
These bars are packed full of goodness.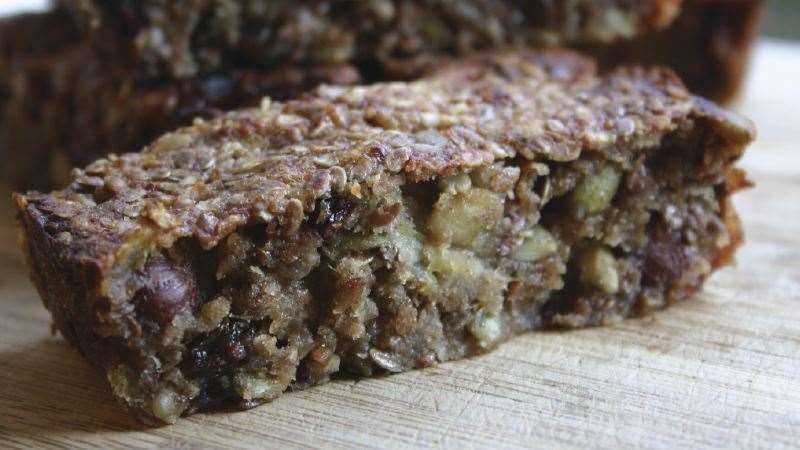 I love using quinoa flakes in my baking and breakfast recipes - they're full of nutrients and are an easy replacement for oats. Quinoa is a great source of fibre and is a complete protein, containing all 9 essential amino acids that are required by the body as building blocks for muscles. It also has magnesium, which helps relax your muscles and blood vessels and effects blood pressure. The nuts and seeds provide enough fat, protein and carbohydrate to keep you fuelled for long rides. I find these bars a filling breakfast on the go or a handy snack after training.
Dry Ingredients
1/2 cup pumpkin seeds
1/2 cup sunflower seeds
1/4 cup sesame seeds
2/3 cup almonds, chopped
1 cup dried cranberries or raisins
1 tsp ground cinnamon or ginger
1 cup quinoa flakes (or oats)
1 cup of puffed quinoa or puffed brown rice
Wet Ingredients
4 tablespoons of  honey, rice malt or maple syrup.
3 over ripe bananas, mashed
Method
1. Mix together all the dry ingredients in a large mixing bowl.
2. Stir in wet ingredients to combine.
3. Spread mixture into a lined slice tin or baking tray and bake for 12min at 180 degrees.
4. Pull tray out and carefully score the mixture using a knife, into the bar size you want.
5. Bake for a further 15min or until the bars are browned on top.
6. Allow bars to cool completely before cutting, wrapping
Australian Mountain Bike