Cam Wright rode away with his race today, taking the junior men's world title home to Brisbane.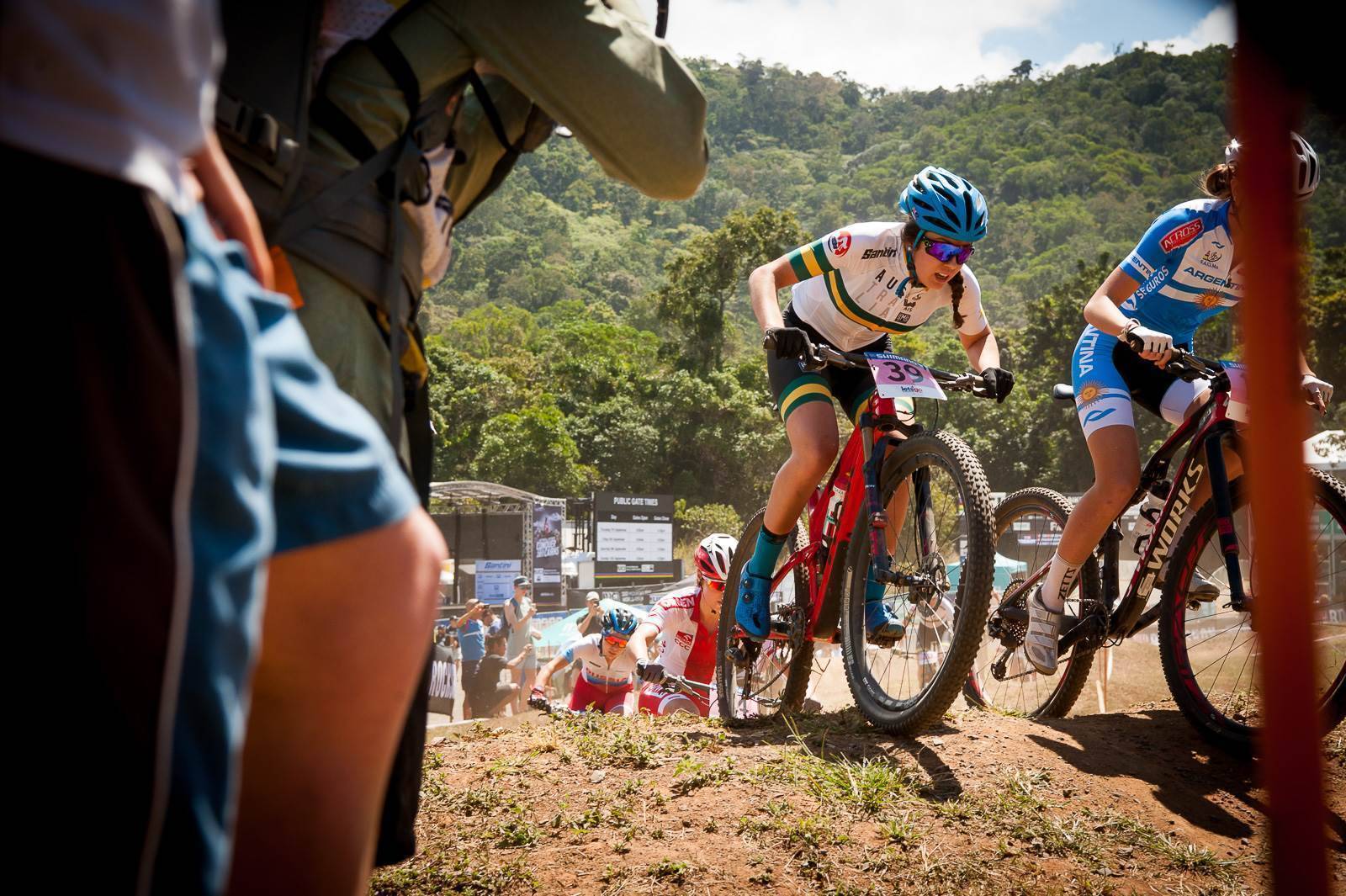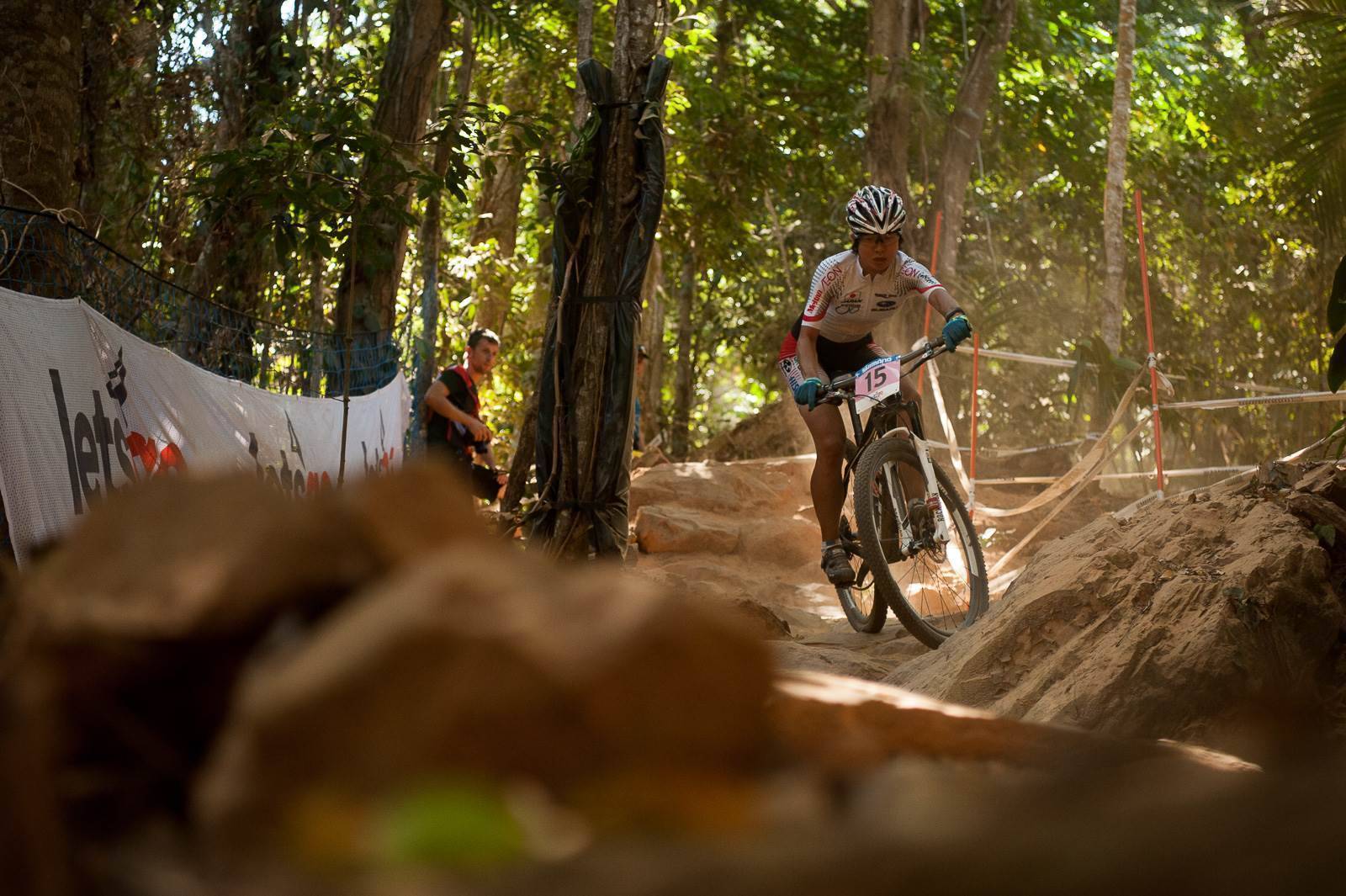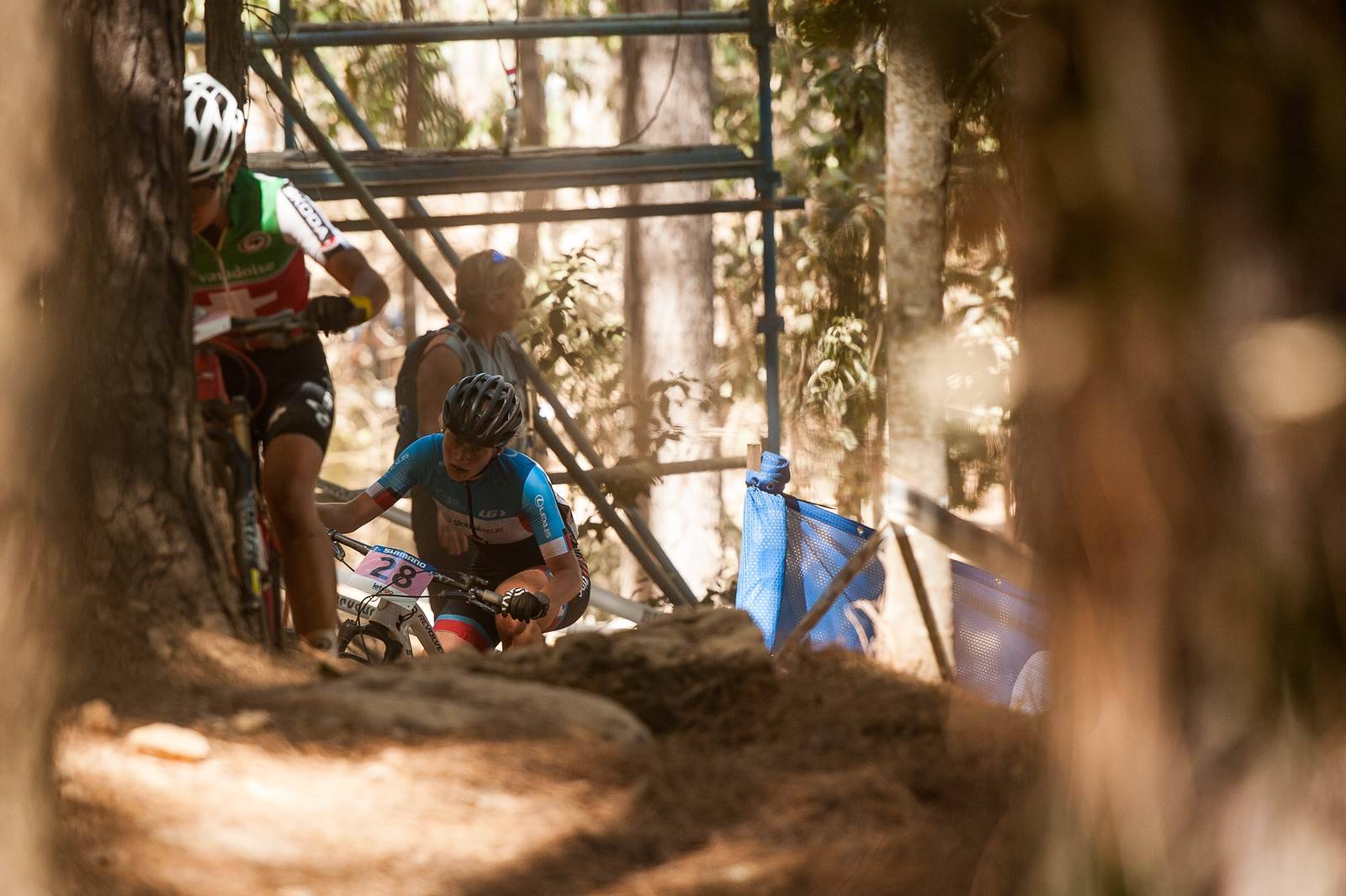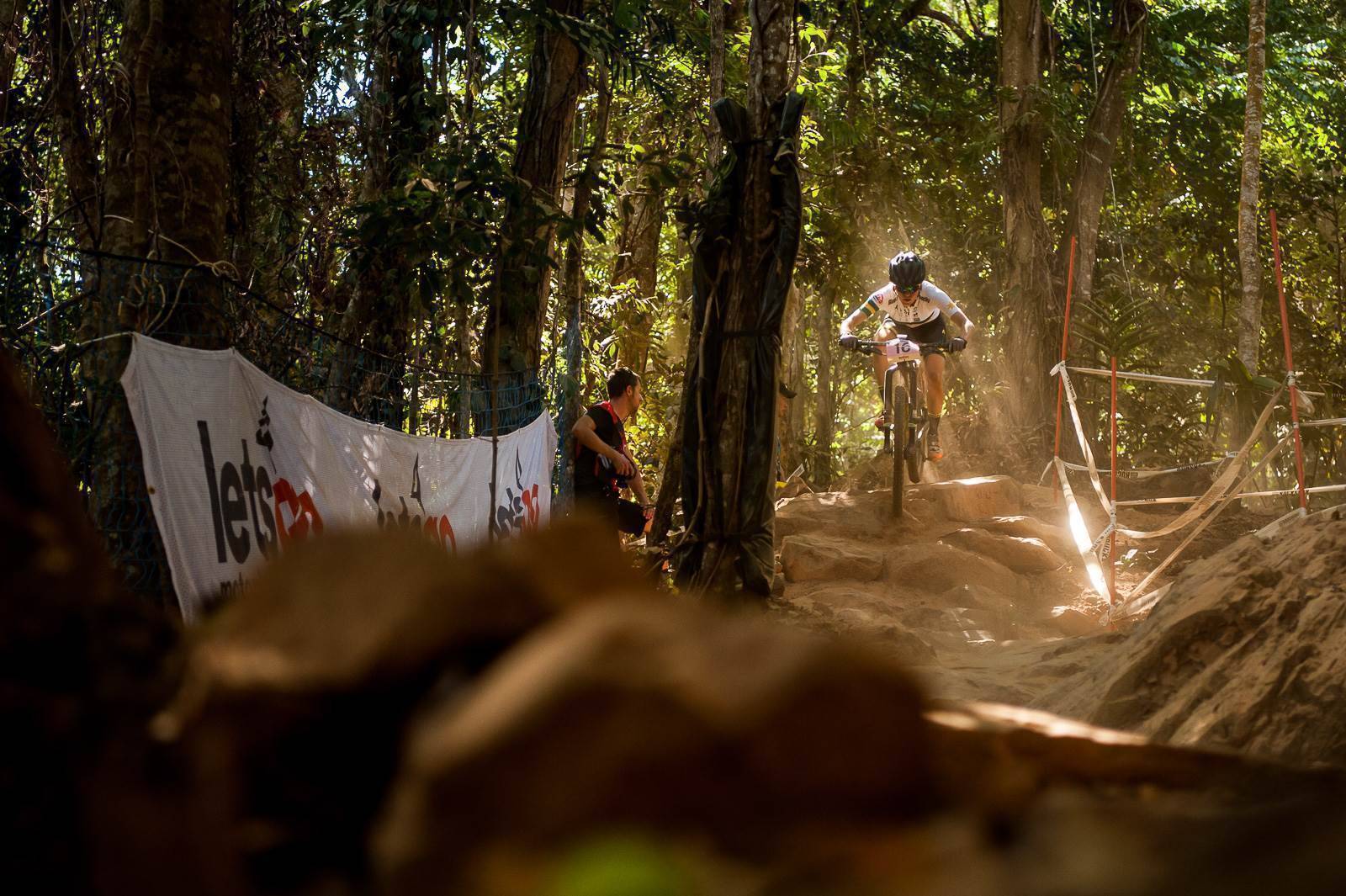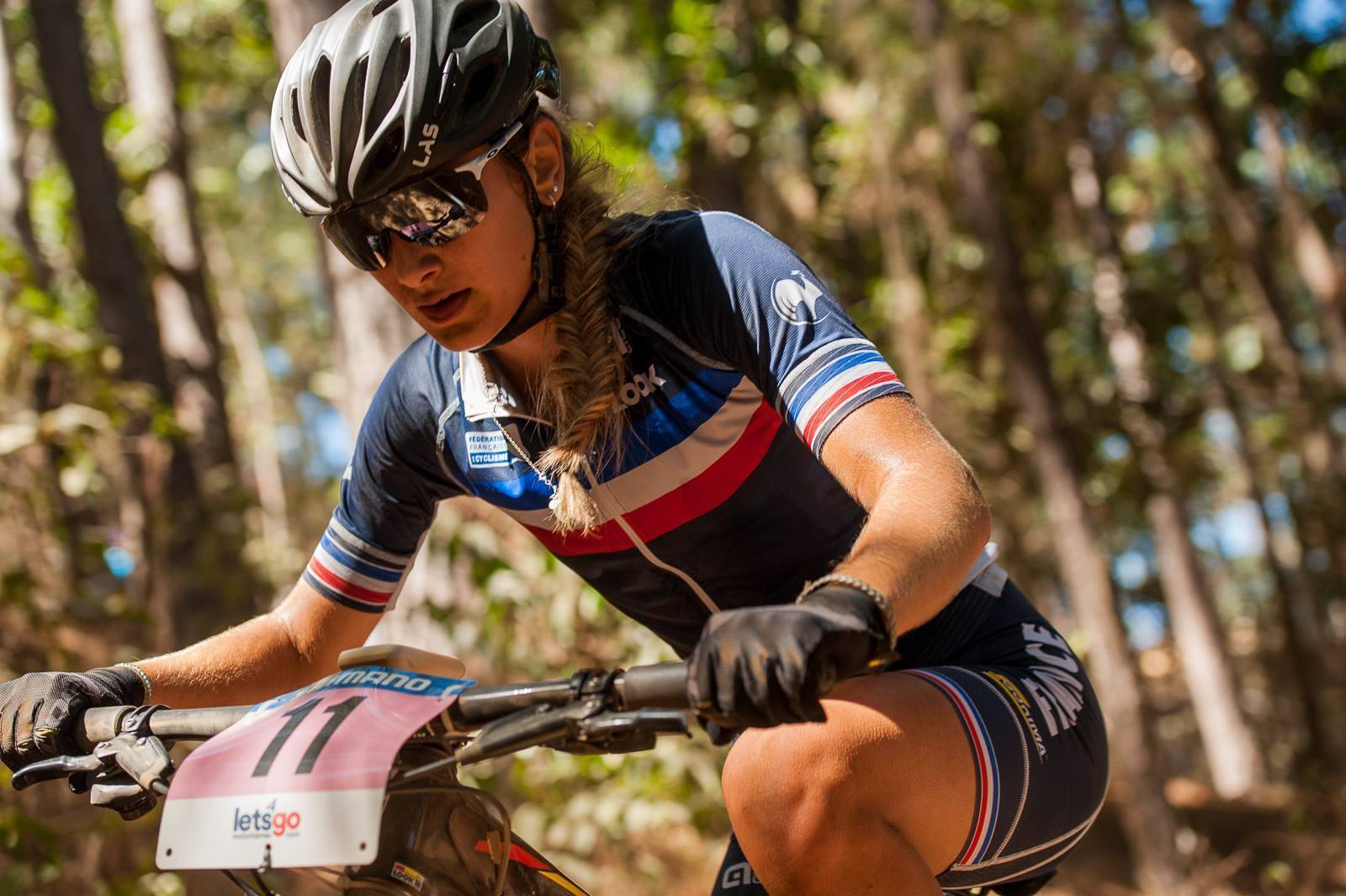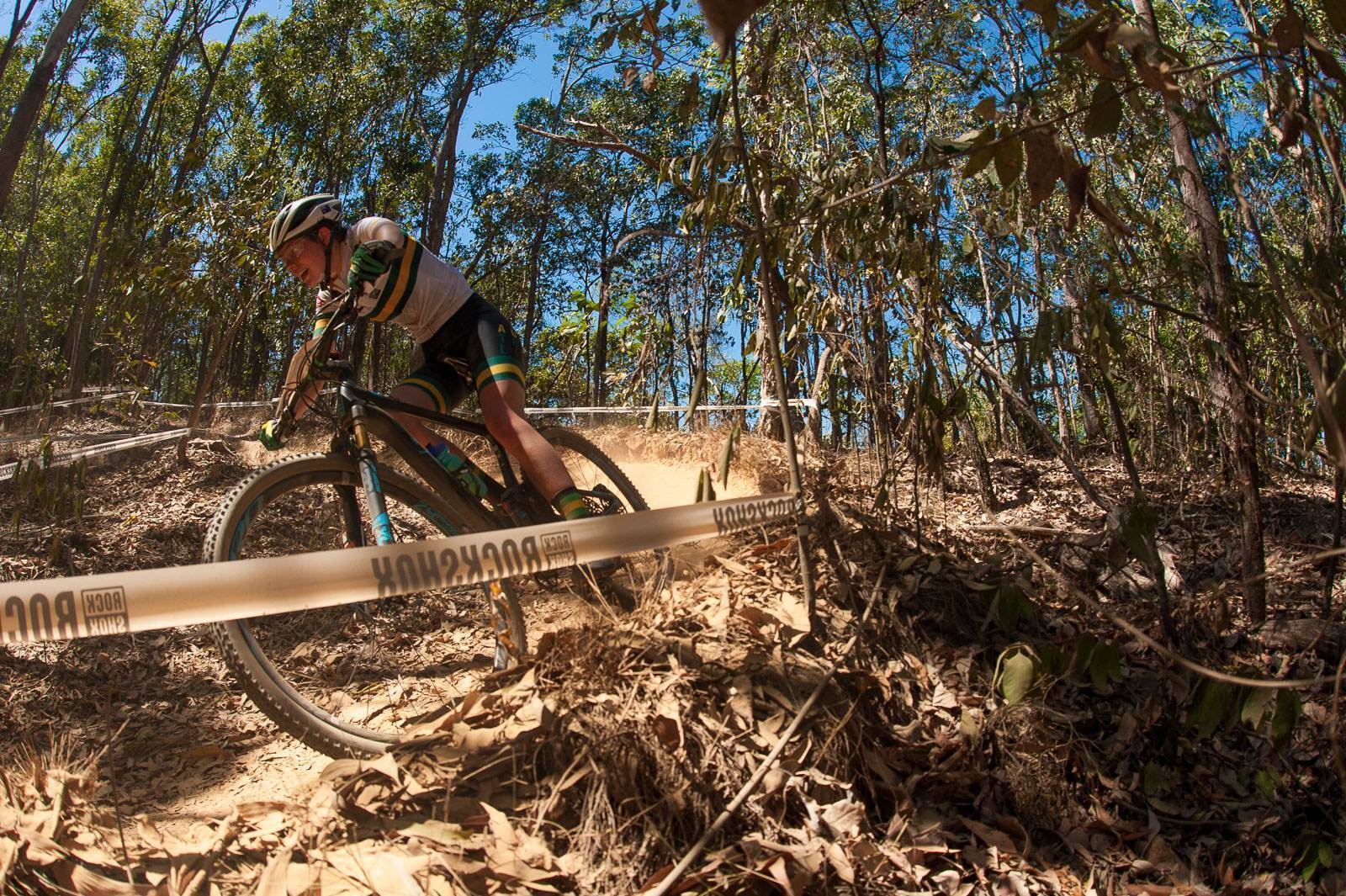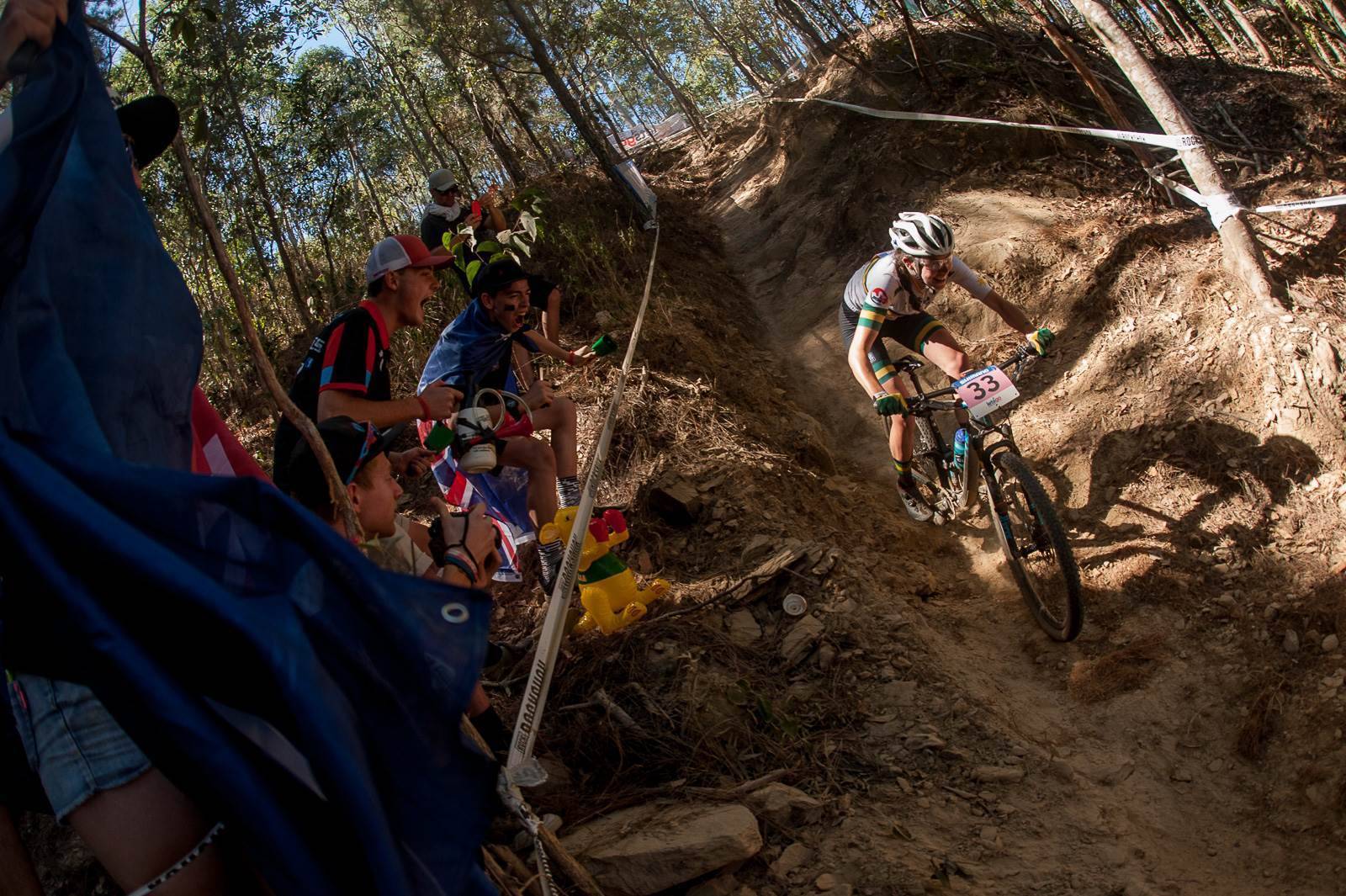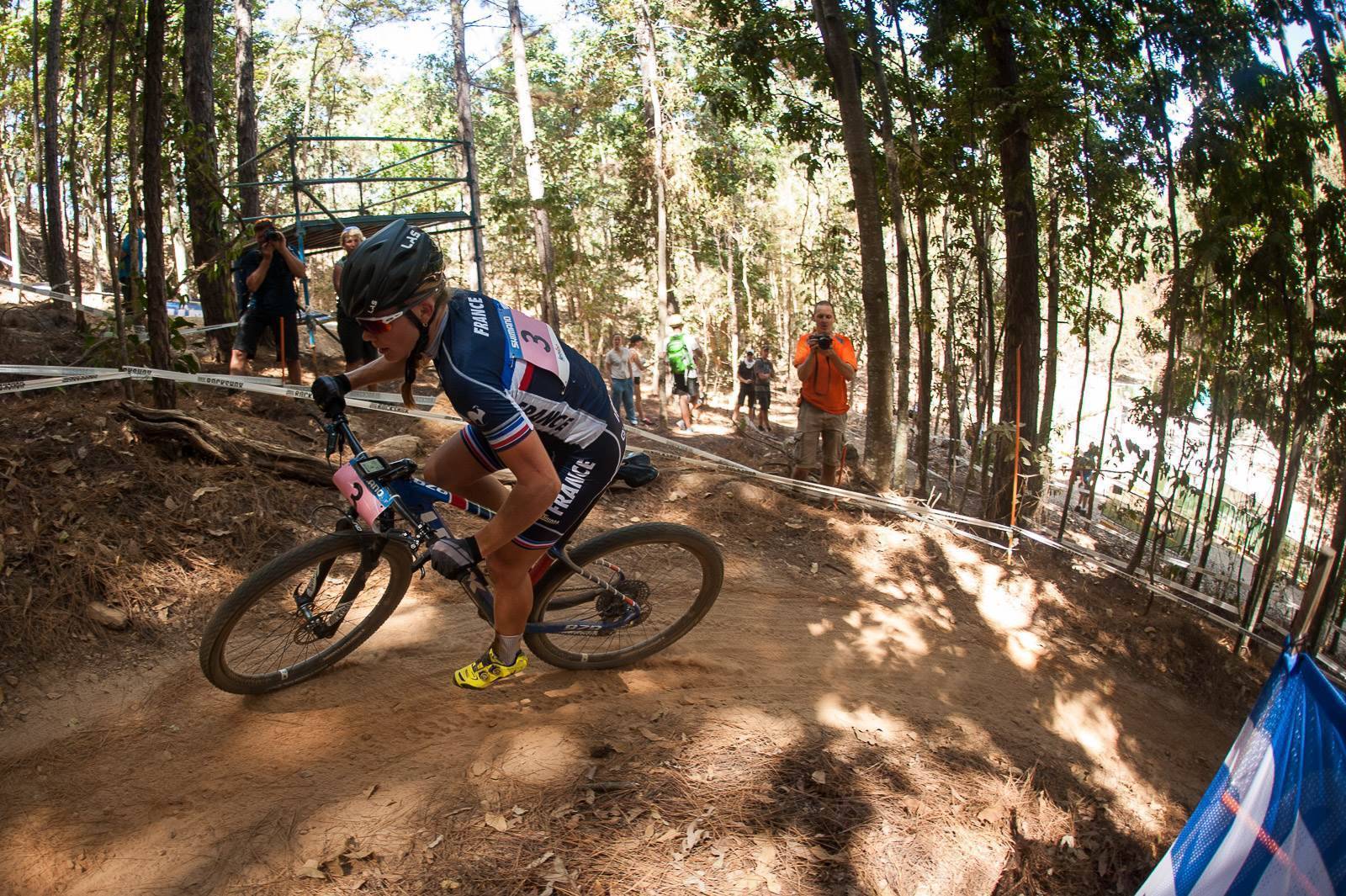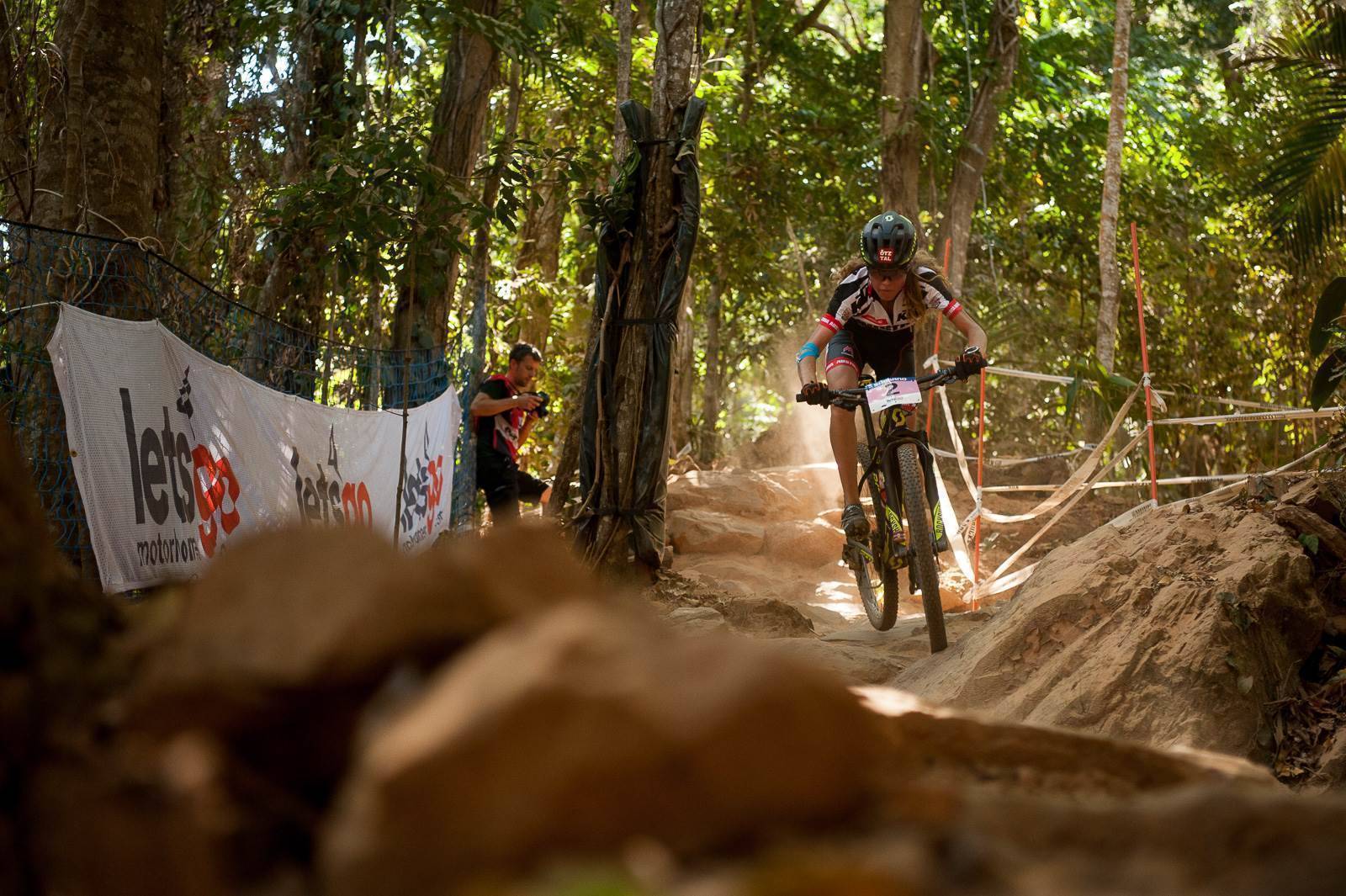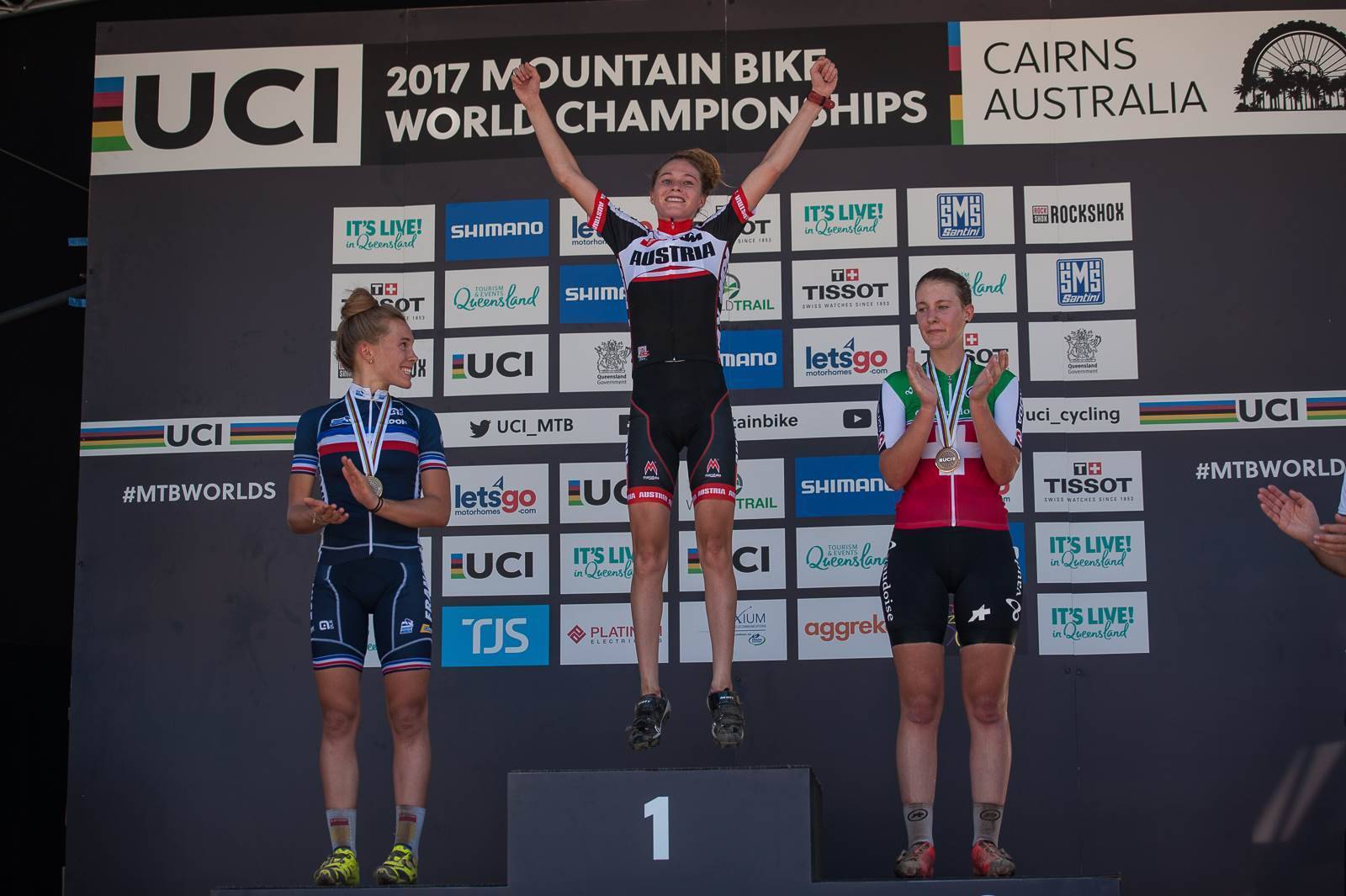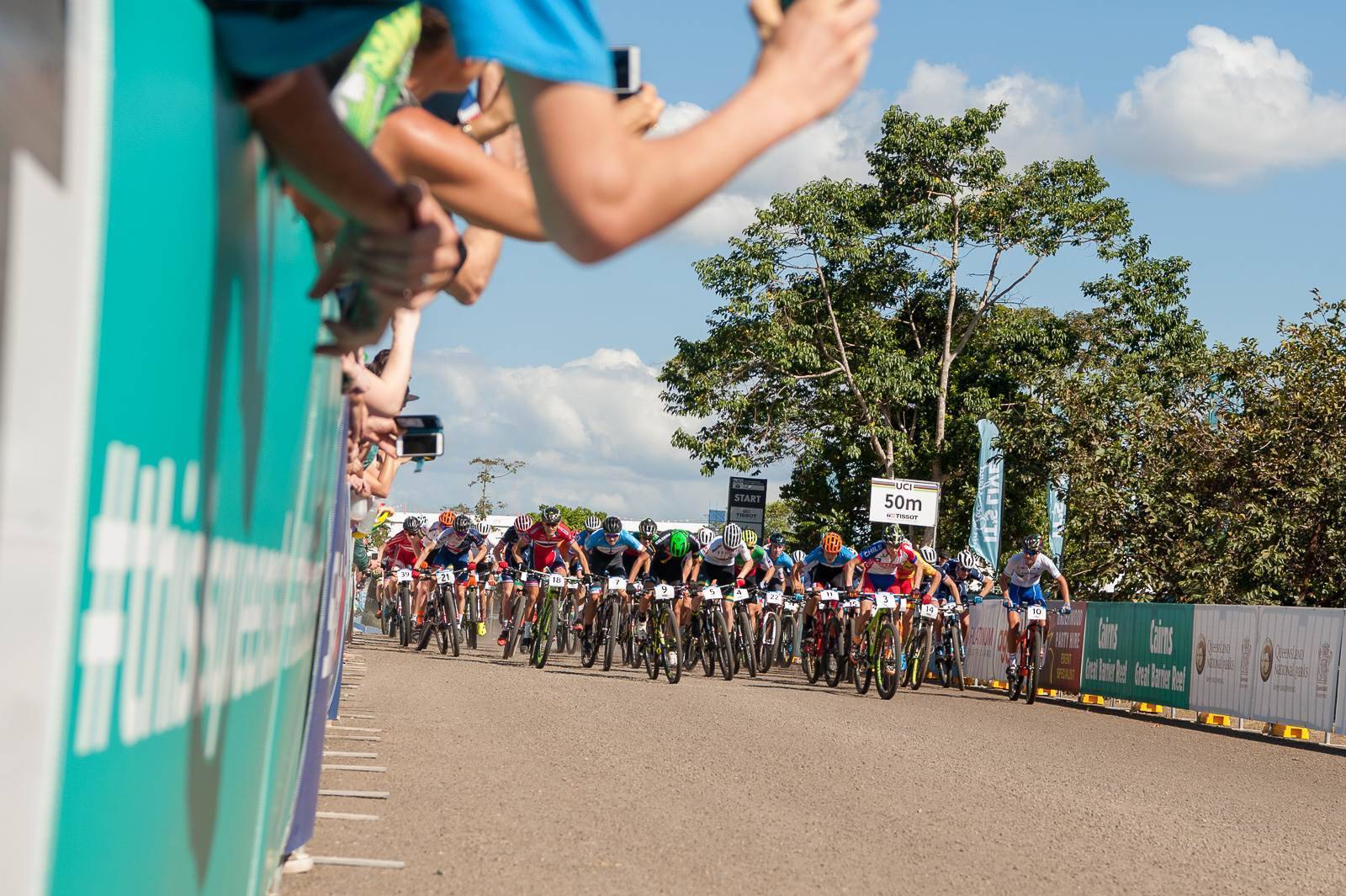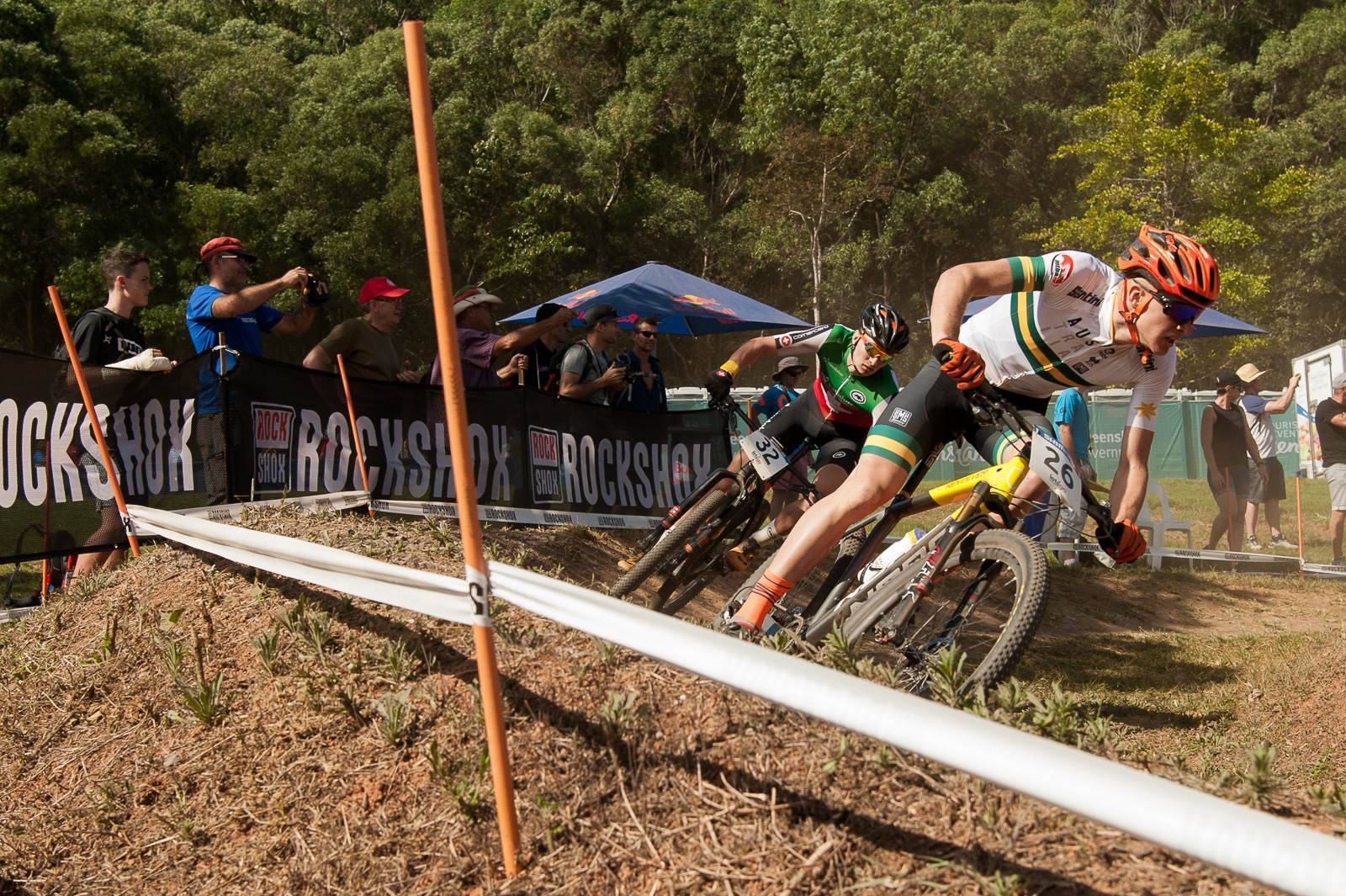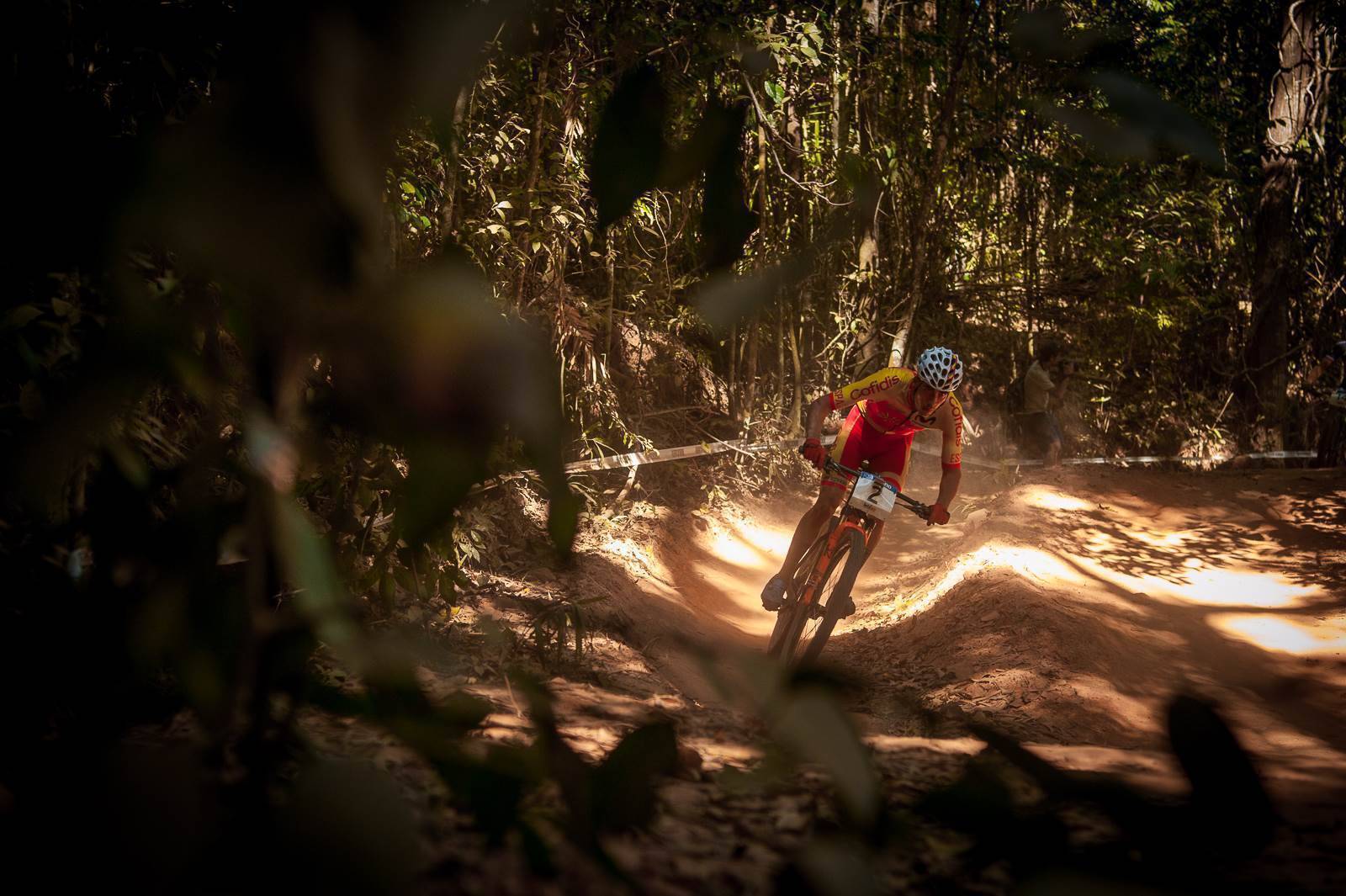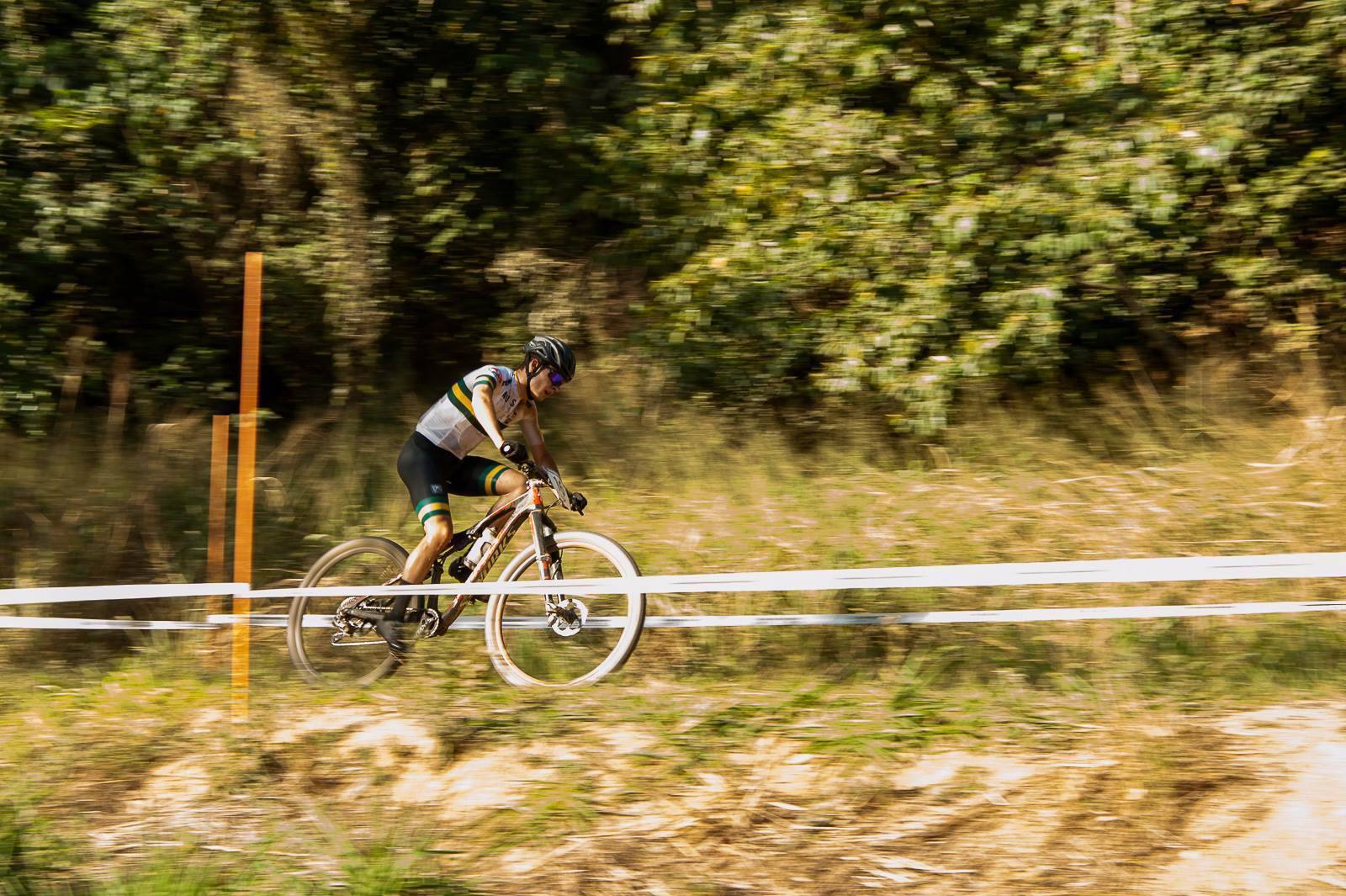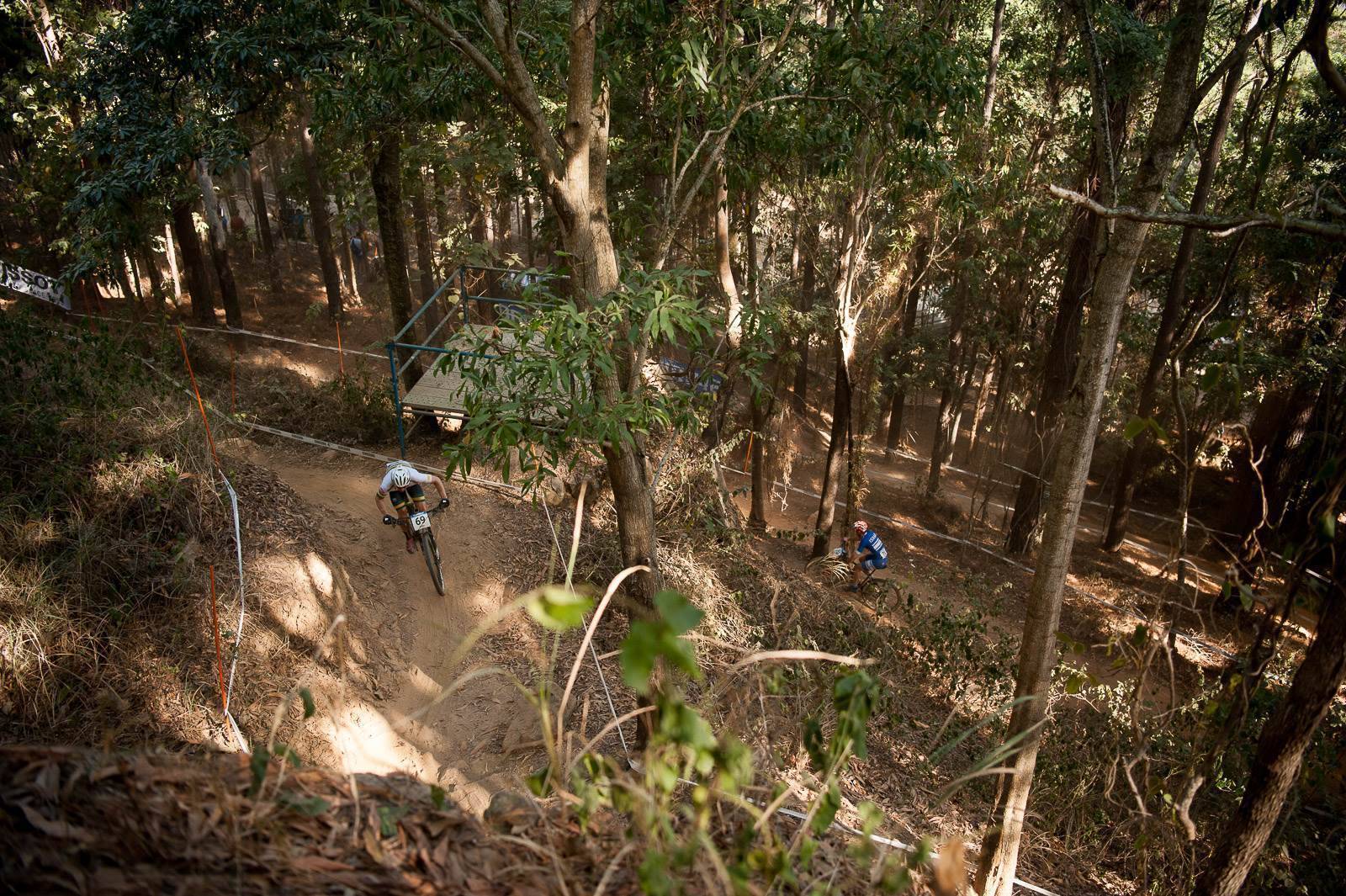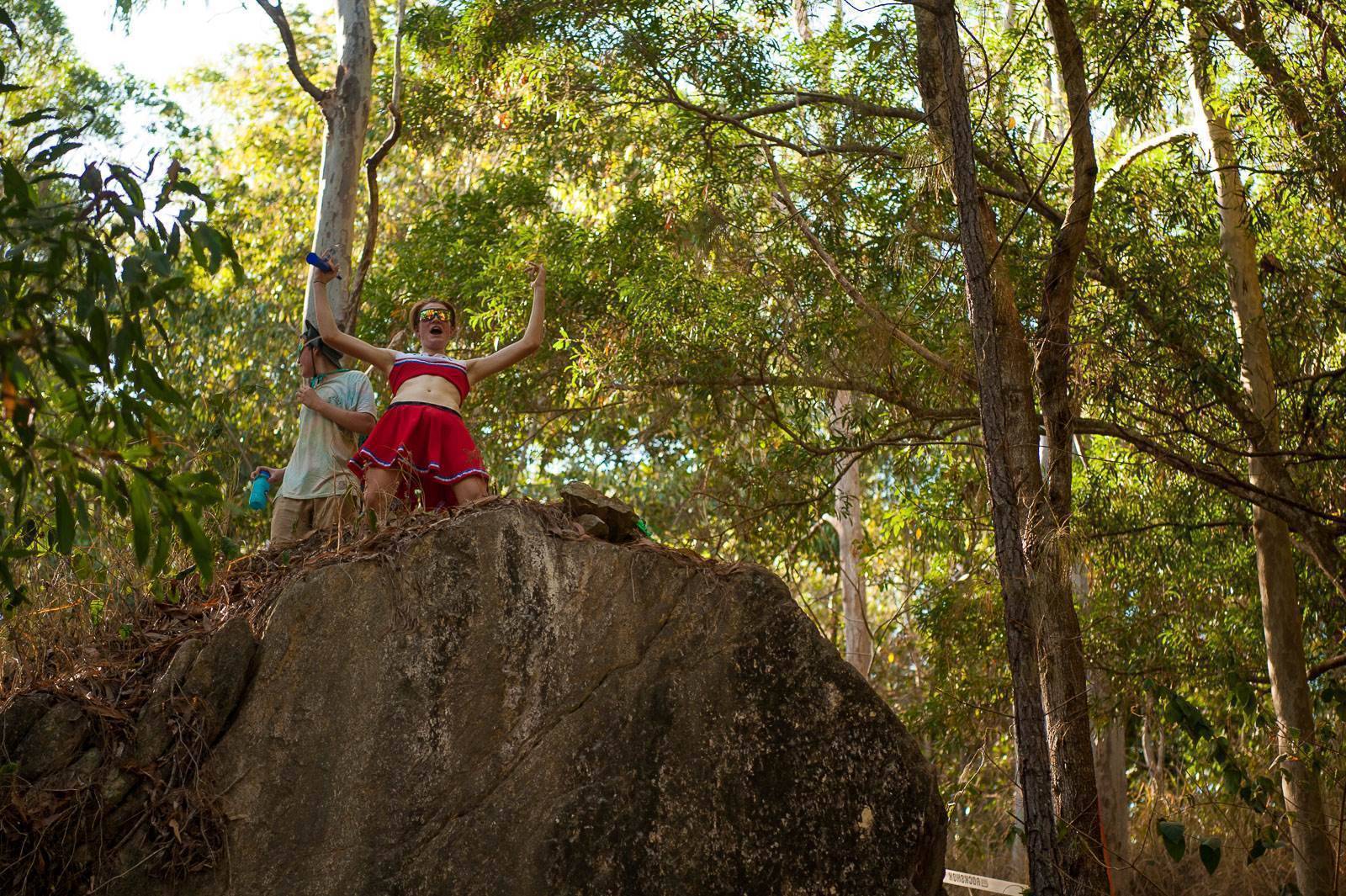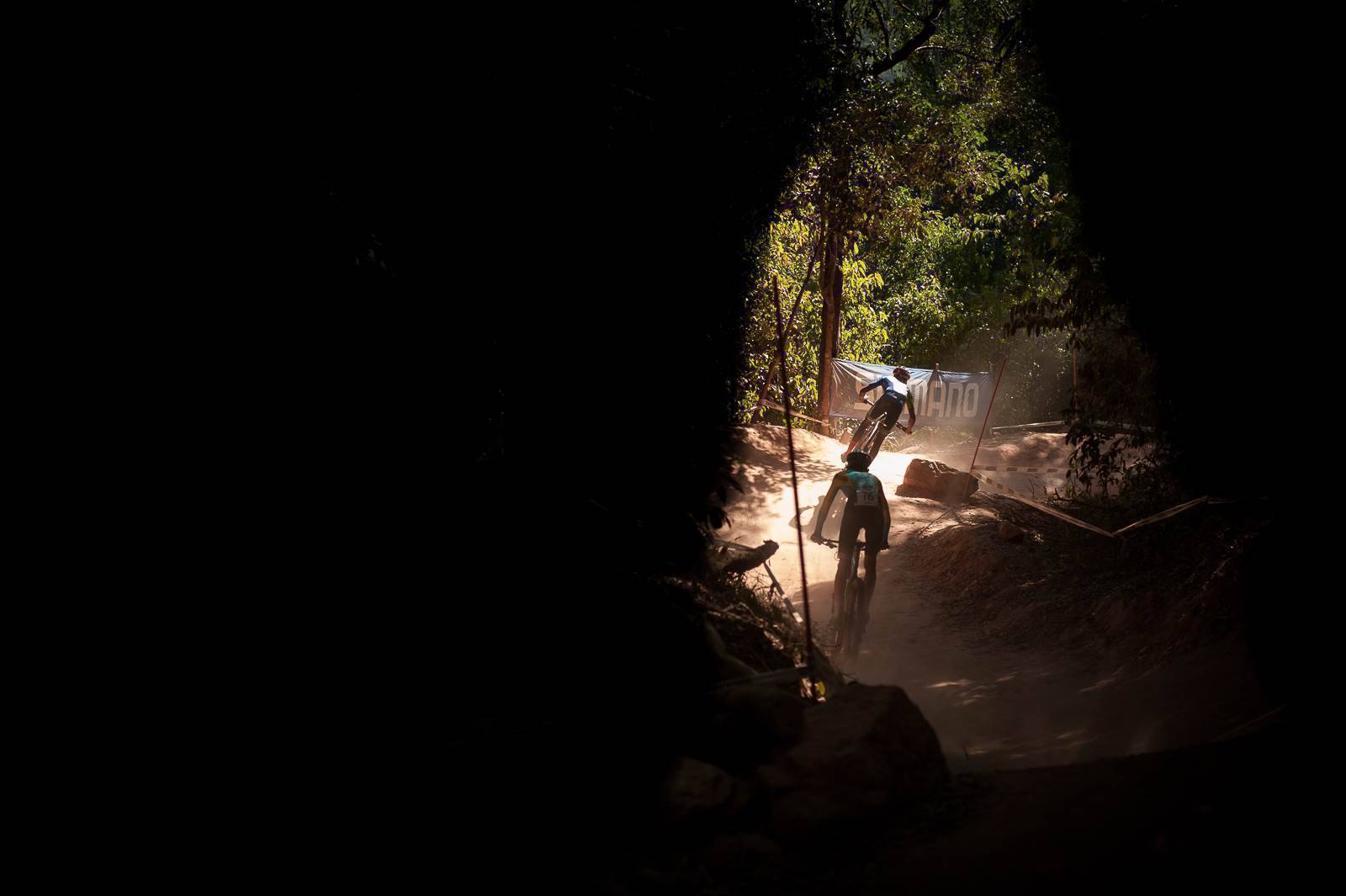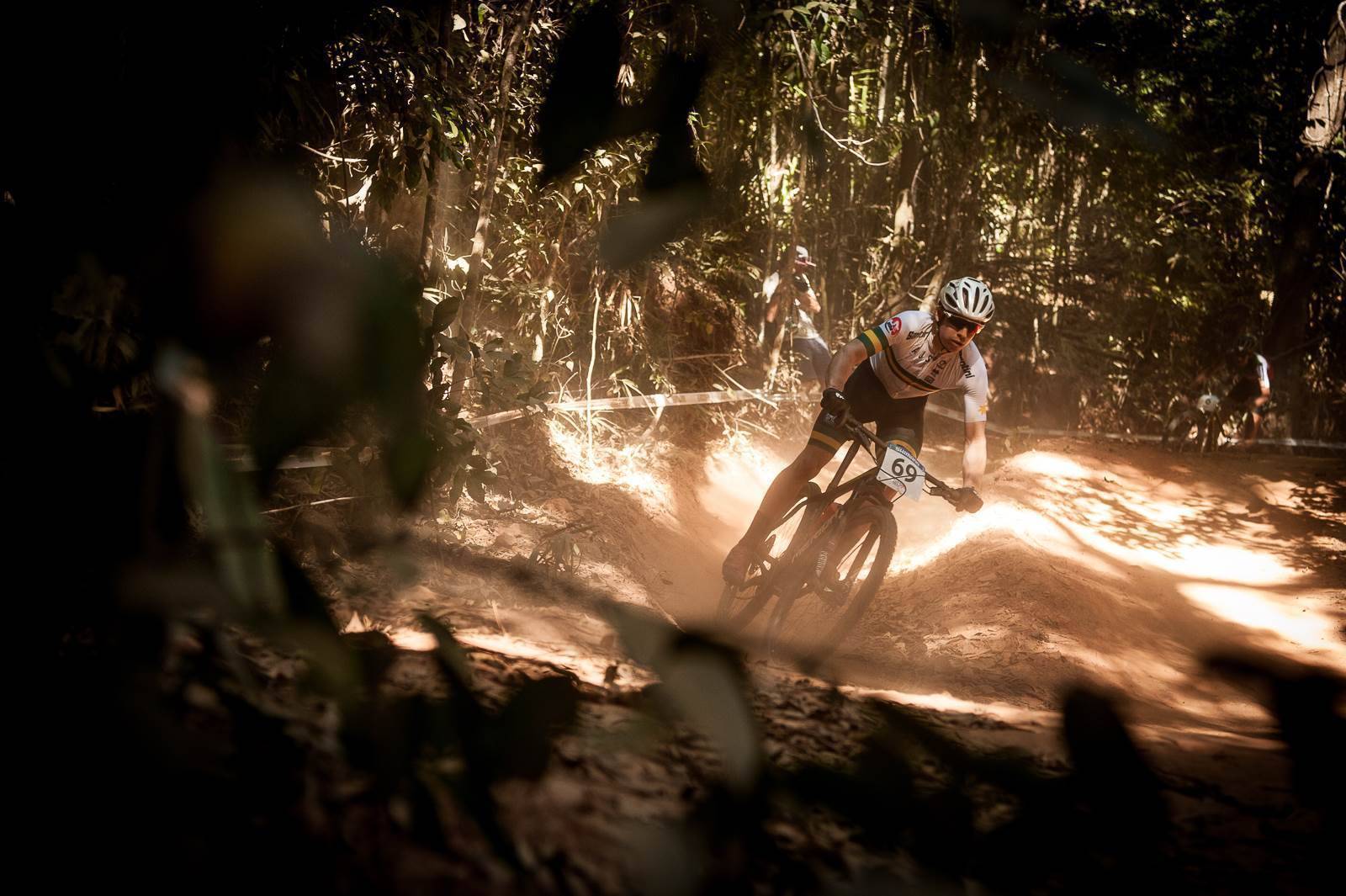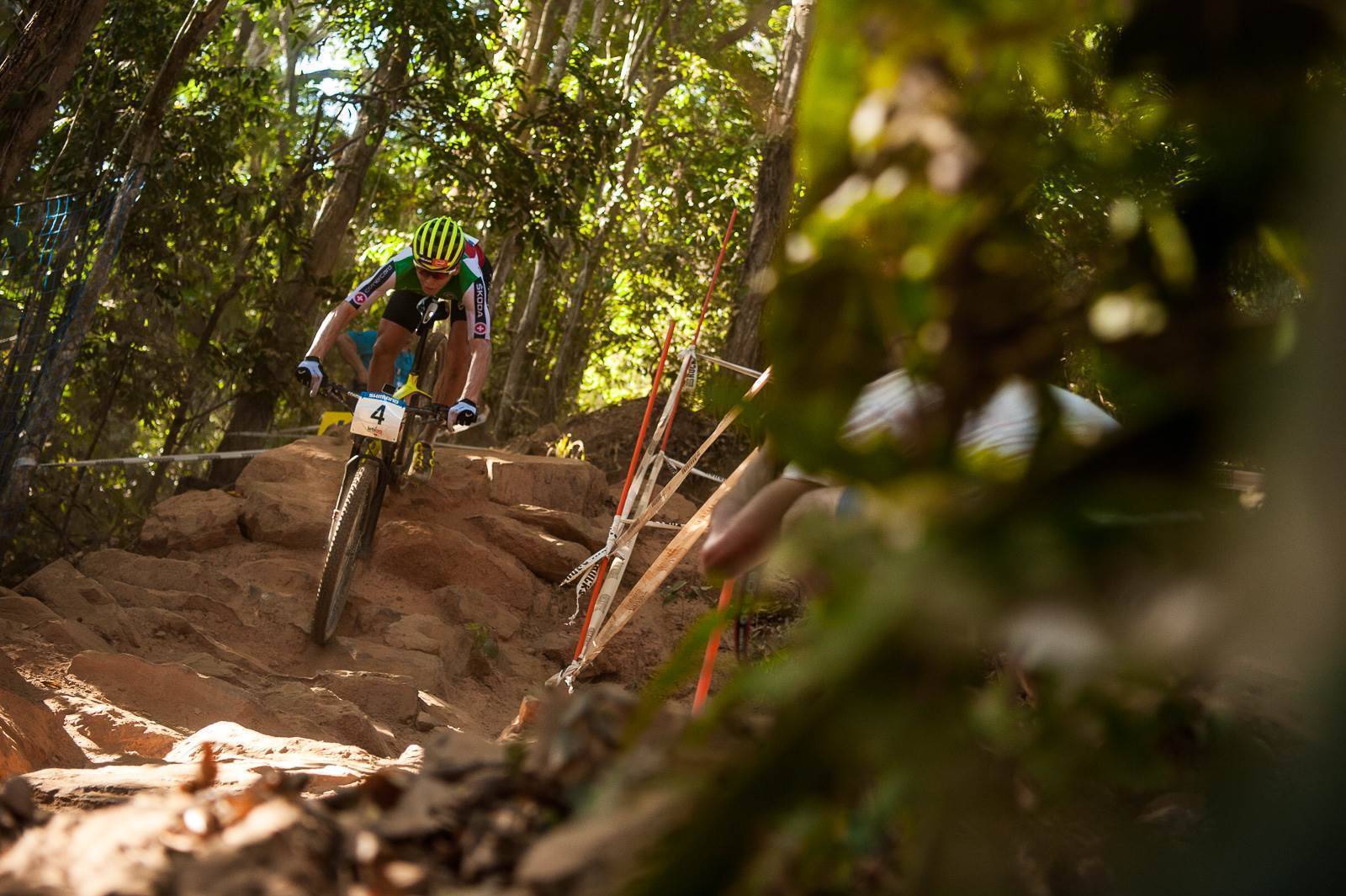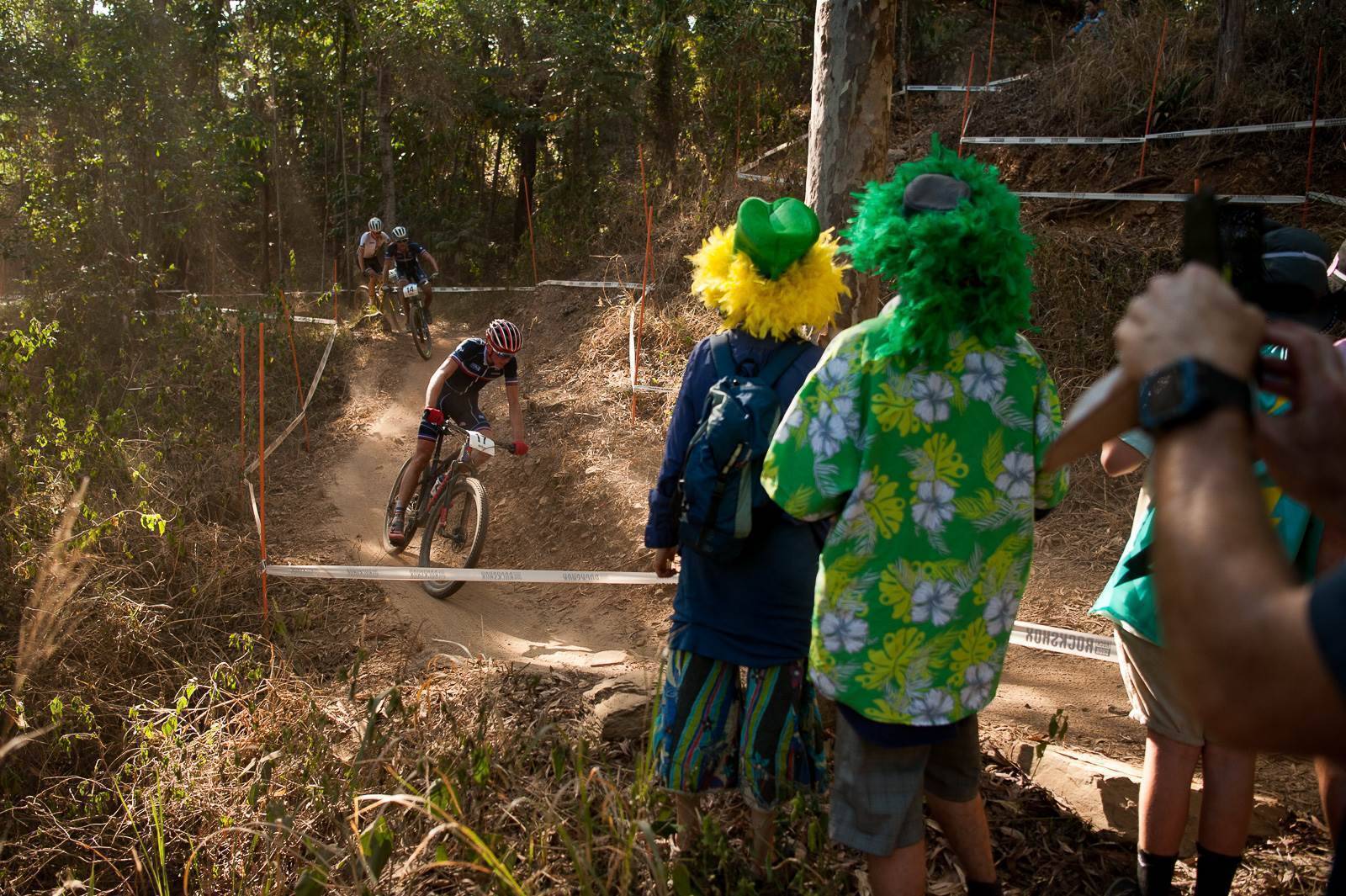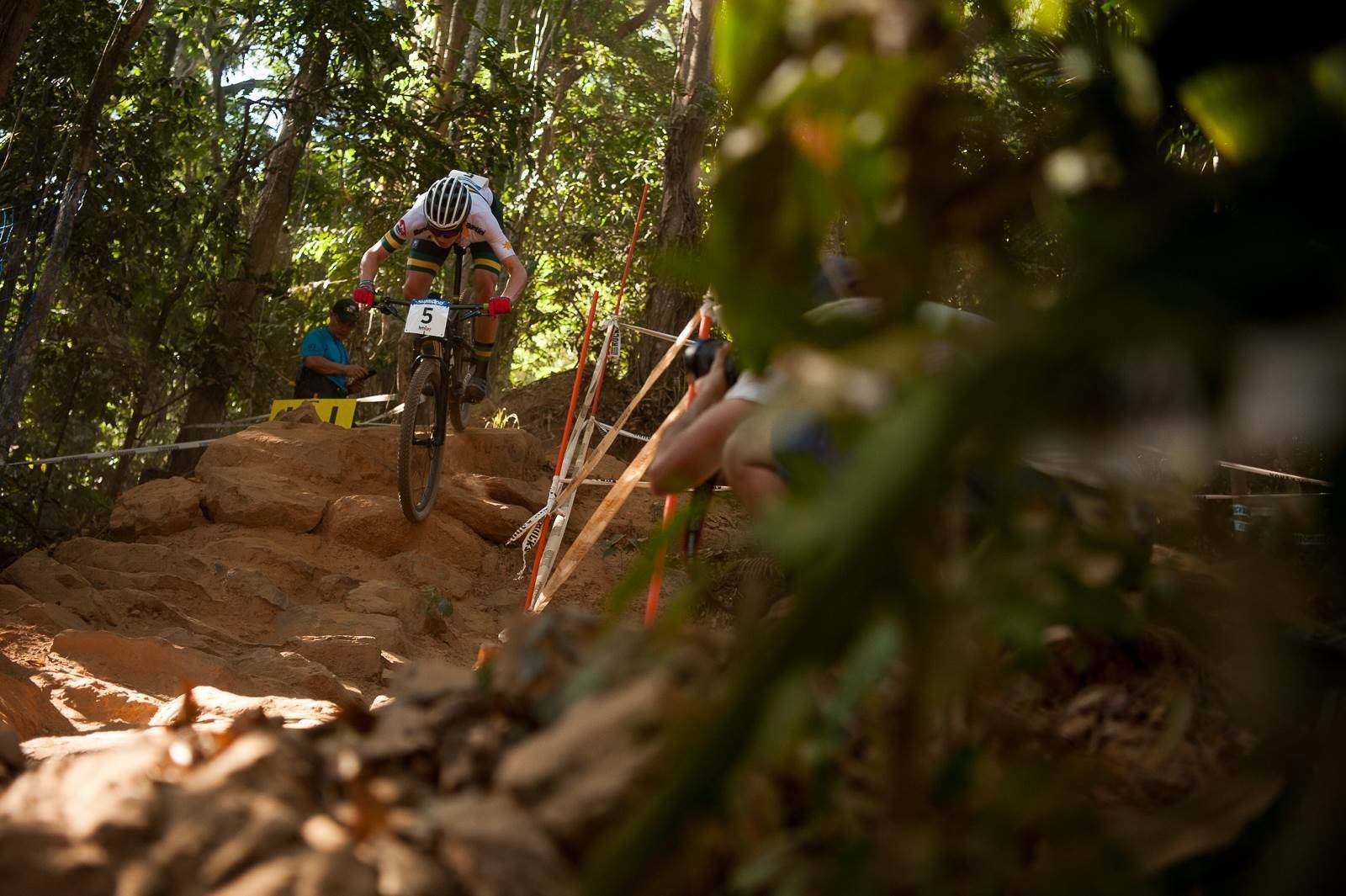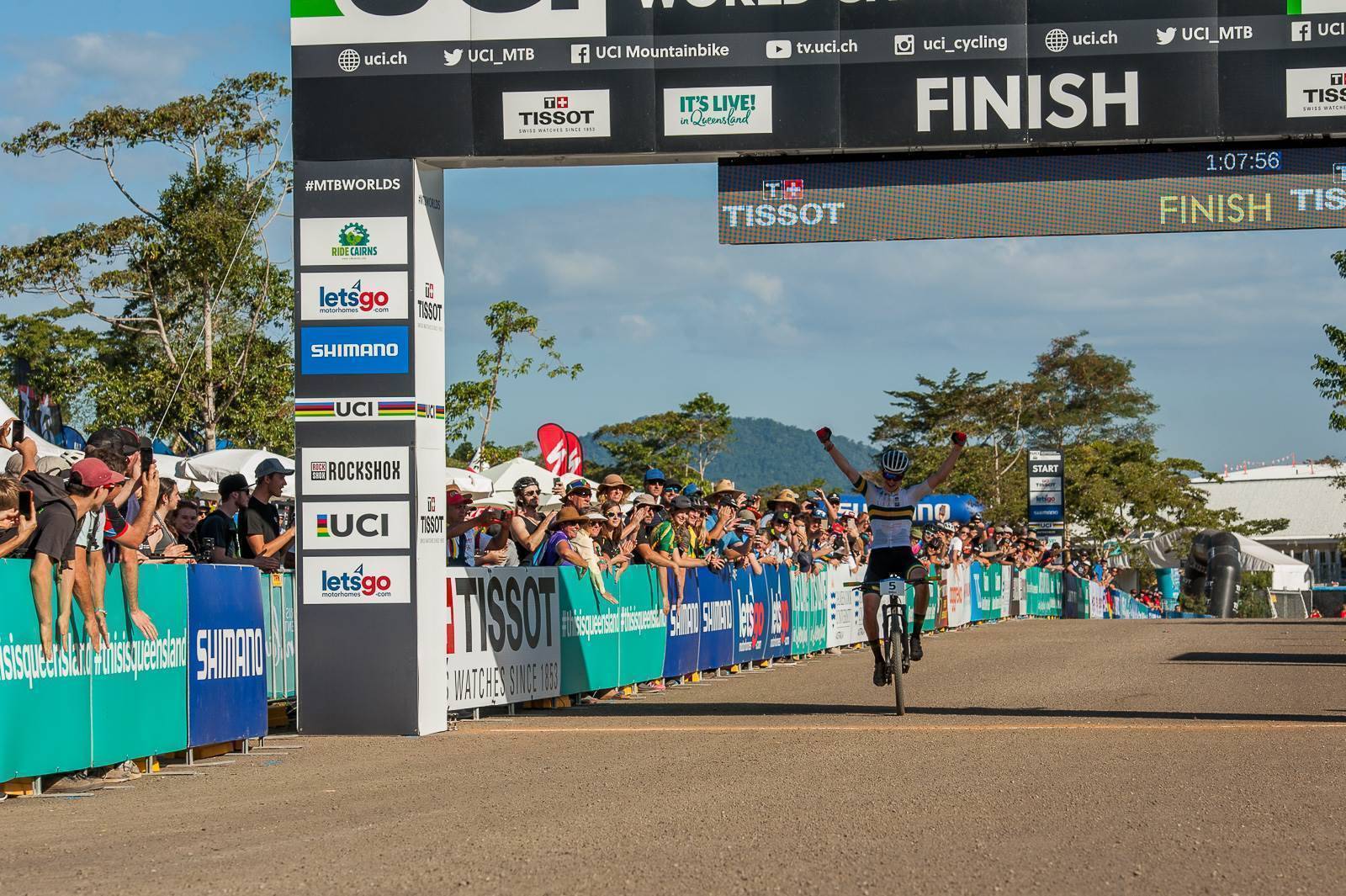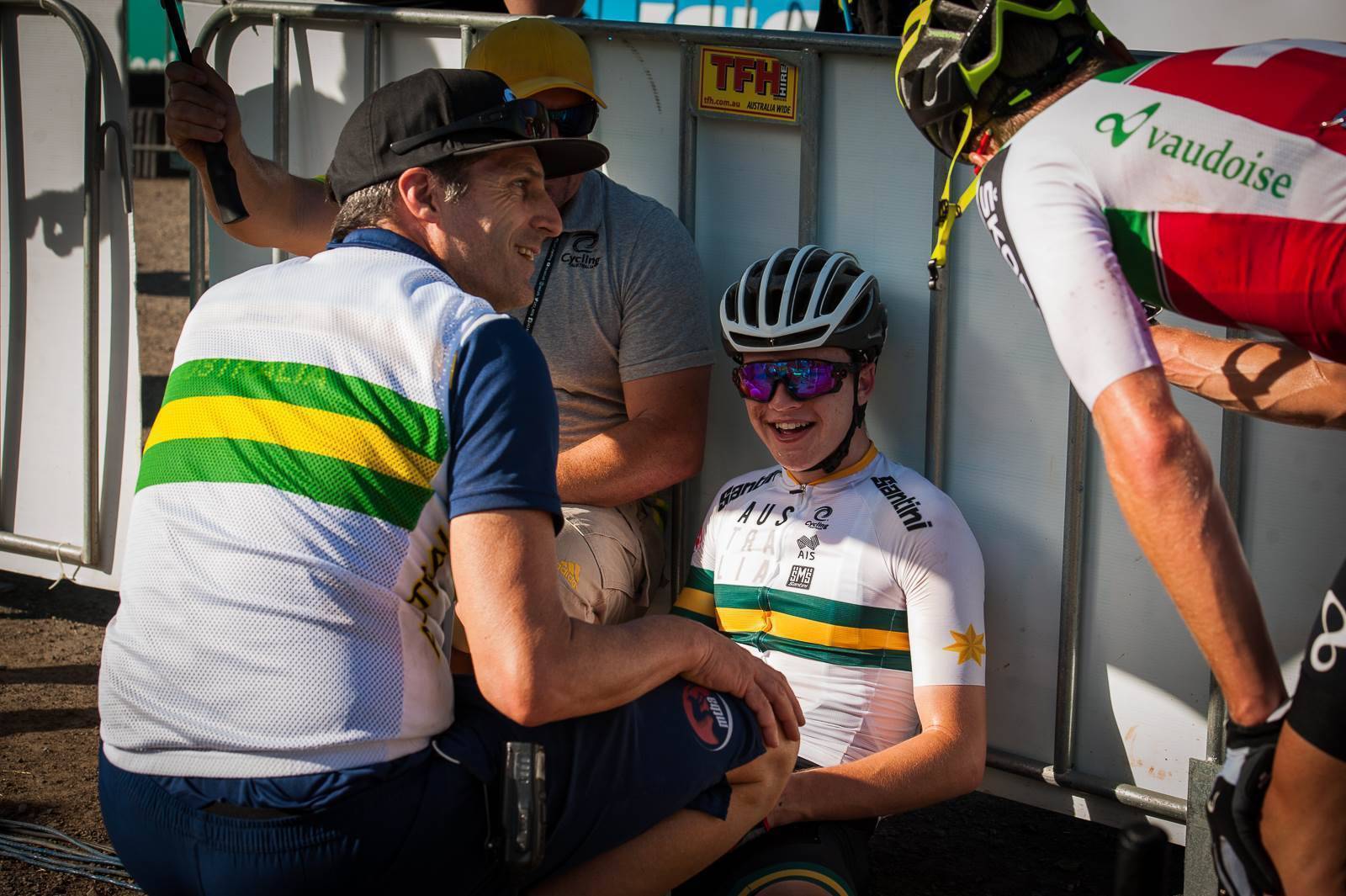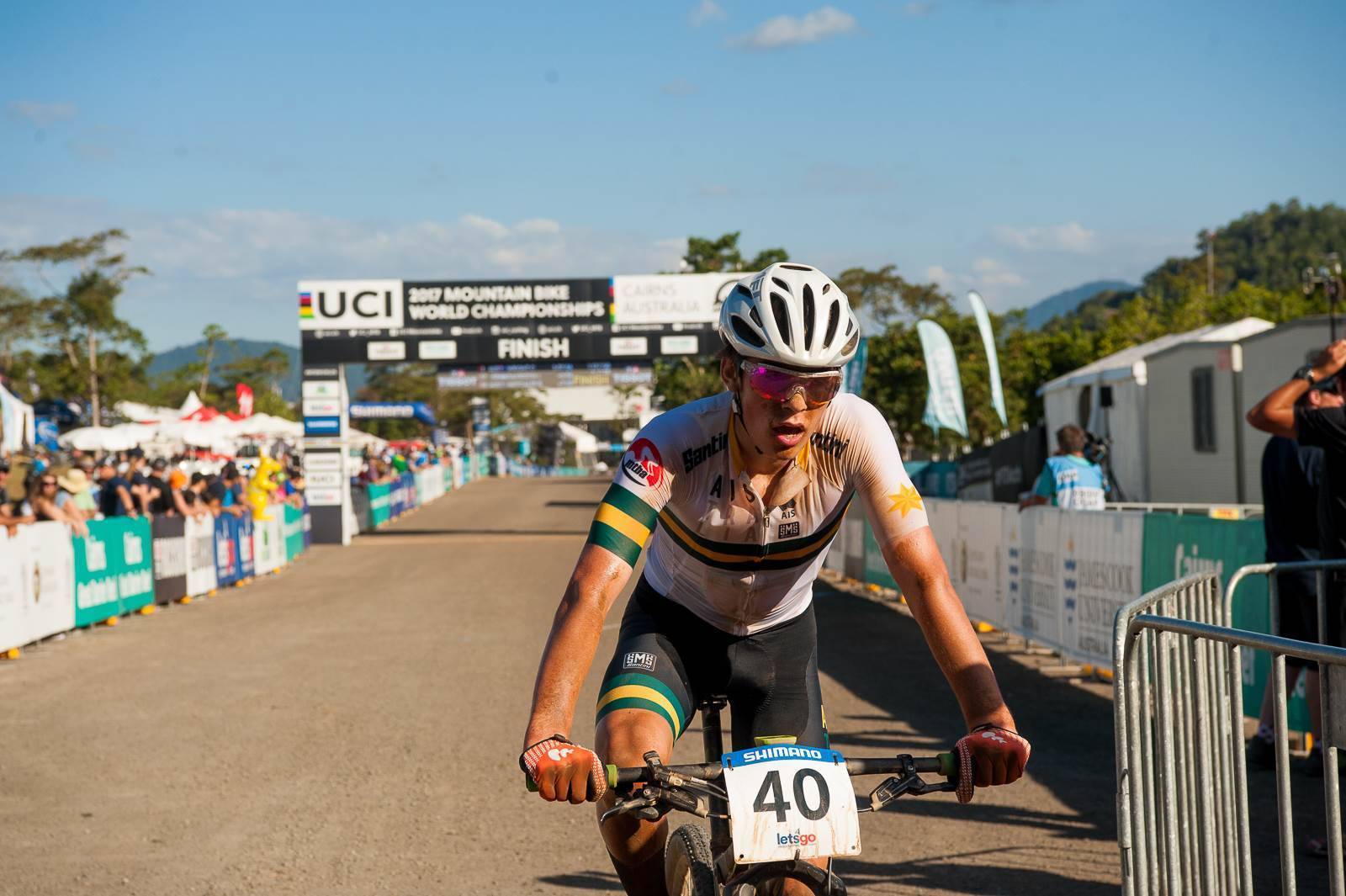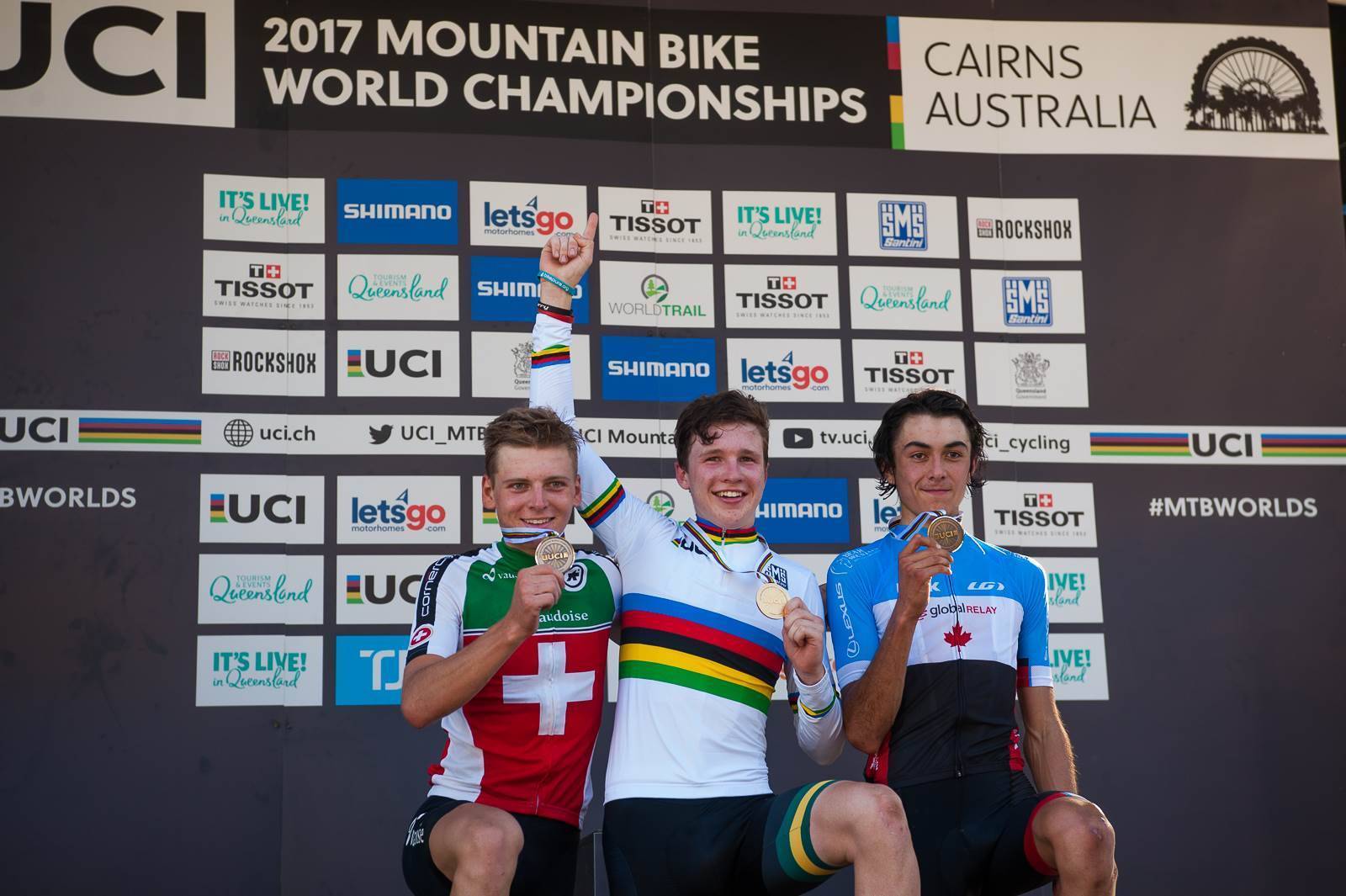 The dust in the jungle in Smithfield never got a chance to settle this afternoon, as the next generation of global mountain bike talent tore through the World Championship XCO course in the dry September heat.
It would be easy for Cam Wright's victory in Junior Men to over shadow other results, but the reality is that's just one of many outstanding performances today.
With Junior women first off at 1pm, it looked like Laura Stigger of Austria and Loana Lecomte of France would be in a race of their own. The two were locked in battle for the majority of their race, with Stigger more likely to take to the air down Caterpiller, but both of them hitting every main A-line. Would it be a sprint?
Australia's Sarah Tucknott built up through the race, after pulling a foot or missing a pedal on the start. But she powered on, nailing her lines and looking super confident on the demanding course.
In the end it was Stigger who was triumphant – coming over the line solo with time to grab an Austrian flag. Lecomte was 2nd and Nadia Grod from Switzerland was 3rd. Tucknott was the fastest Australian, finishing on the lead lap 31st, with Teagan Atherstone behind in 32nd.
Cam Wright is our champion
The Junior Men's race was next, with dust still hanging in the air, the young men were on the rollers, in their ice vests and with complete focus. That tranquility and quiet focus didn't last long. As the gun went the Junior Men lit it up, throwing gravel roost as they battled for position.
Even after the start loop Queenslander Cam Wright came out with a 5 second lead, something he looked comfortable with as he pumped his bike through the Veemass and the throngs of spectators. The euro dance beats were thumping, and for the first time in this World Championship the venue felt truly alive and electric.
Showing maturity beyond his 17 years, Wright continued to build his lead, gaining over 30 seconds on 2nd place after 2 laps. The race behind was tight, and while the Swiss junior was able to gain a couple of seconds back there was no catching Wright. He was on a flyer.
Far from a one horse show for Australia though, Matt Dinham was well inside the top 10, caught in a tight battle with riders from European powerhouses.
This is a truly stunning result for our domestic mountain biking, as Australia hasn't had a cross-country World Champion since Trent Lowe won the Junior title back in 2002.
But with 17 and 18 year old riders in the mix, and everyone at different stages of development, the tight battles in the Junior races show that cross-country is far from dead, it's got a thriving base ready to explode.
Australian Mountain Bike