Day 3 at the 2019 National Championships delivered plenty of XCO Champions.
Words and photos: Eerik Sandstrom
---
Day 3 at the Australian National titles was all about the husband and wife duo who took out both Men's and Women's Elite XCO today in Bright.
With a sprinkling of rain over night, and dry sunny days signified perfect conditions for racing, and riders made the most of it.
Bec McConnell was up first in the womens category, she got out to an early lead 40 + seconds up after the first lap ahead of Holly Harris. Bec's tactics worked, she had planned to get out early and put the pressure on the other riders to catch her.
Holly comfortably held on to 2nd place while 3rd and 4th battled through most of the race,  Kathryn McInerney rounding out the top 3. Sarah Riley raced well to finish in 4th carrying a suspected injury.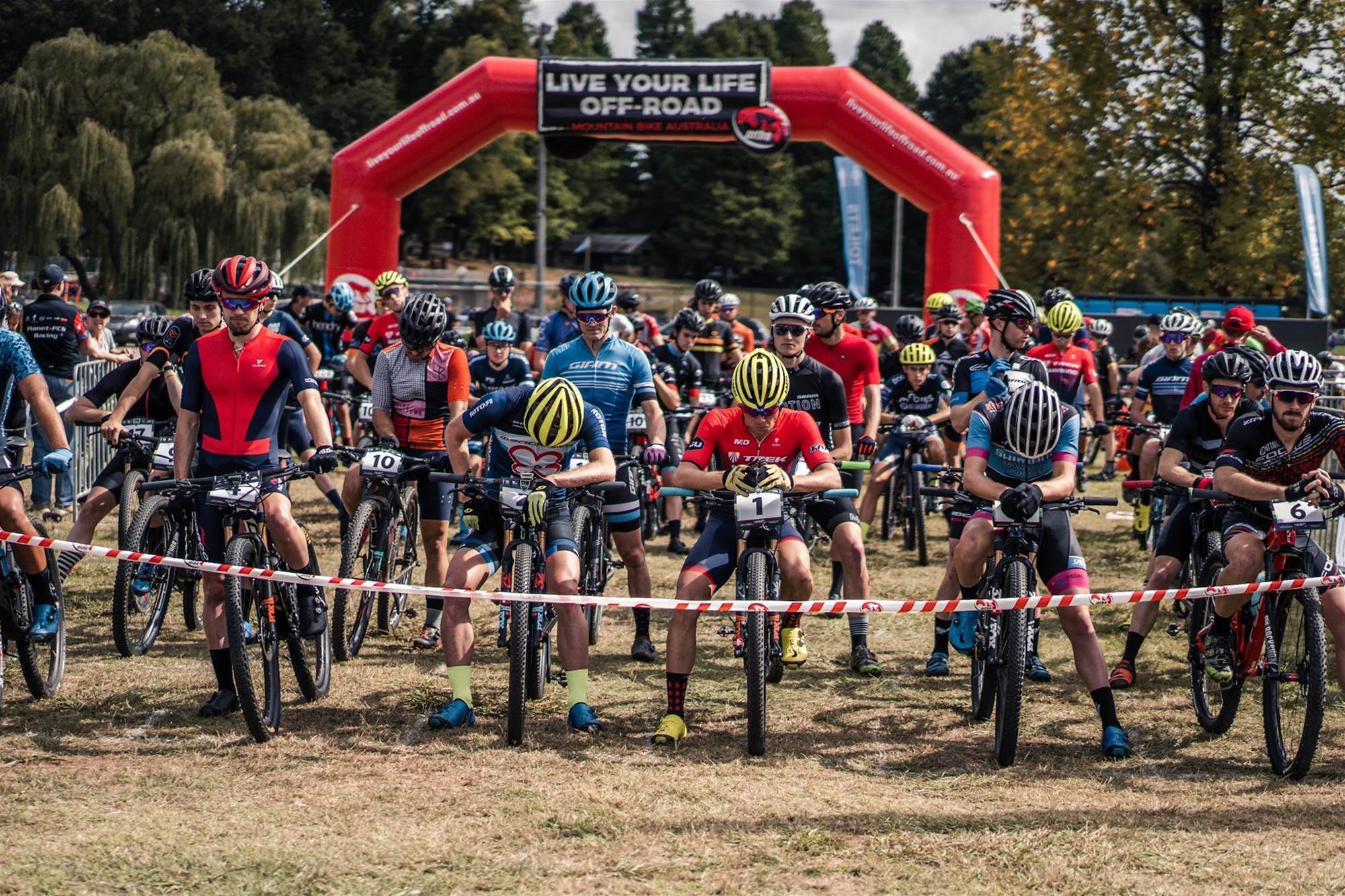 The men's racing was little tighter with Cameron Ivory getting away early and creating a gap between himself and Dan McConnell of 21 seconds. Towards the midway point Dan put the hammer down and clawed back the gap and by lap four the race was on. Both Cameron and Dan pushed out in front with Reece Tucknot running in 3rd and closing. It almost looked like Reece was going to join the two leaders for a sprint finish but Dan was too strong and sprinted off to finish a few lengths ahead of Cameron. Reece Finished in 3rd. This was Dan's 7th National title, "it was a really hard race, I put myself behind the eight ball from the start had to burn all my candles to get back to the front".
The under 23s saw some close racing, Katherine Hosking took the win after Sarah Tucknott lead for over 3 laps. She crashed badly and finished 2nd. Both Katherine and Sarah were putting down lap times that would have seen them in the top 5 Elite. Courtney Snowball rounded out the top three.
The Men's Under 23s was a much closer race with only 14 seconds separating 1st & 2nd, Matthew Dingham taking the win, followed by Cameron Wright in 2nd and Alex Lack in 3rd place.
On to the Downhill, riders put down their seeding runs this afternoon. Troy Brosnan, last years national champ was happy with how practice had gone so far, and really likes the new sections of track "its a bit more straight down, the track builders made it really off camper in sections with a lot of ledges making it really hard to hold lines especially with the rain we have had, which is drying out now".
Troy was looking very smooth in his seeding run, keeping a fast line through sections of the track other struggle to hold on to.  He finished seeding in first place ahead of Dean Lucus by 3.58 seconds. Third fastest was Oliver Zwar, 6.1 seconds back from Troy.
Jack Moir looking fast.
In the Women's Tracey Hannah snatched top place in seeding only .89 second ahead of Sian A'Hern. Expect a close race tomorrow.
Australian Mountain Bike