Dust. Downhill. Destruction. Our full recap of the day of downhill mayhem in Cairns.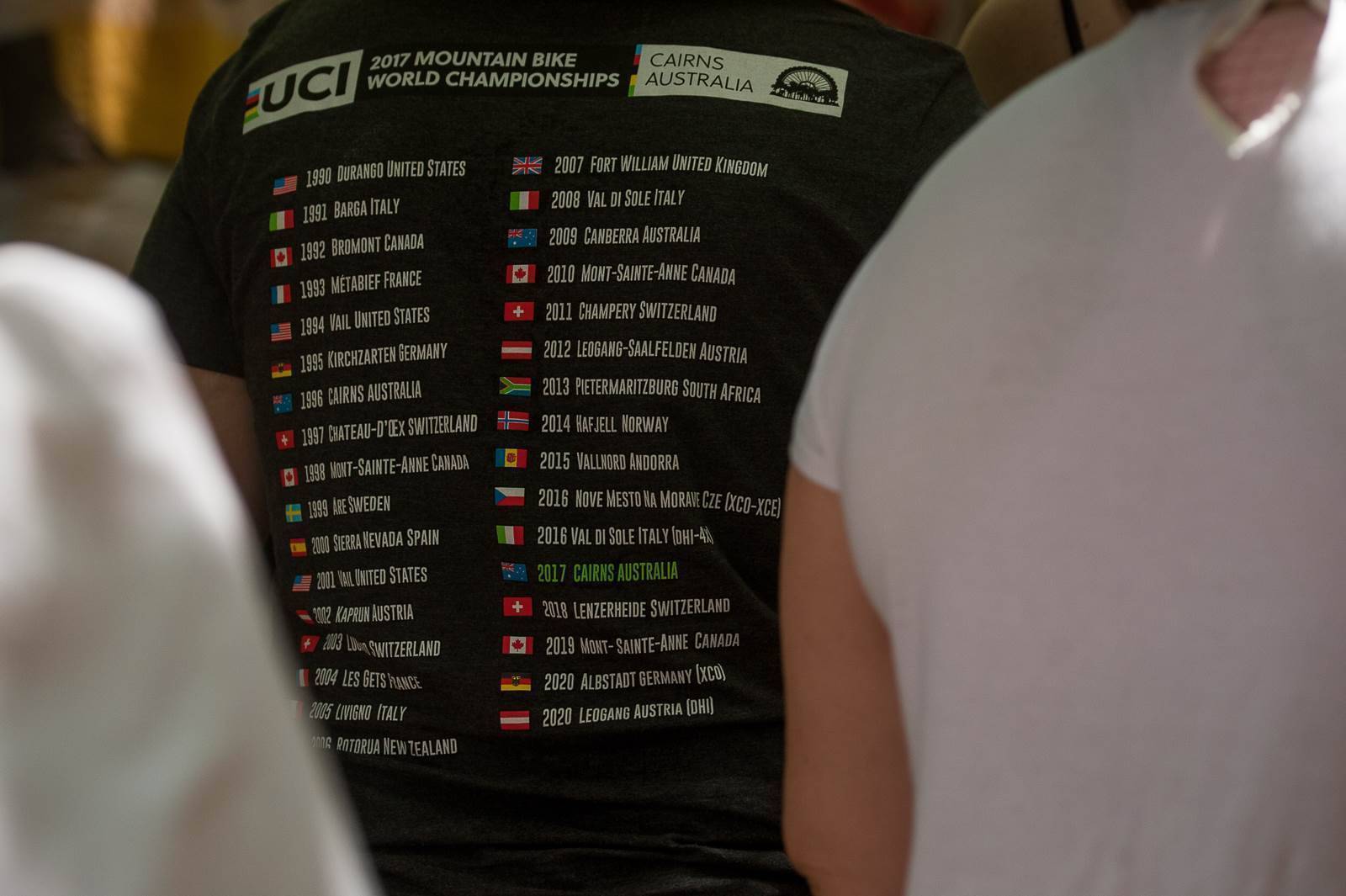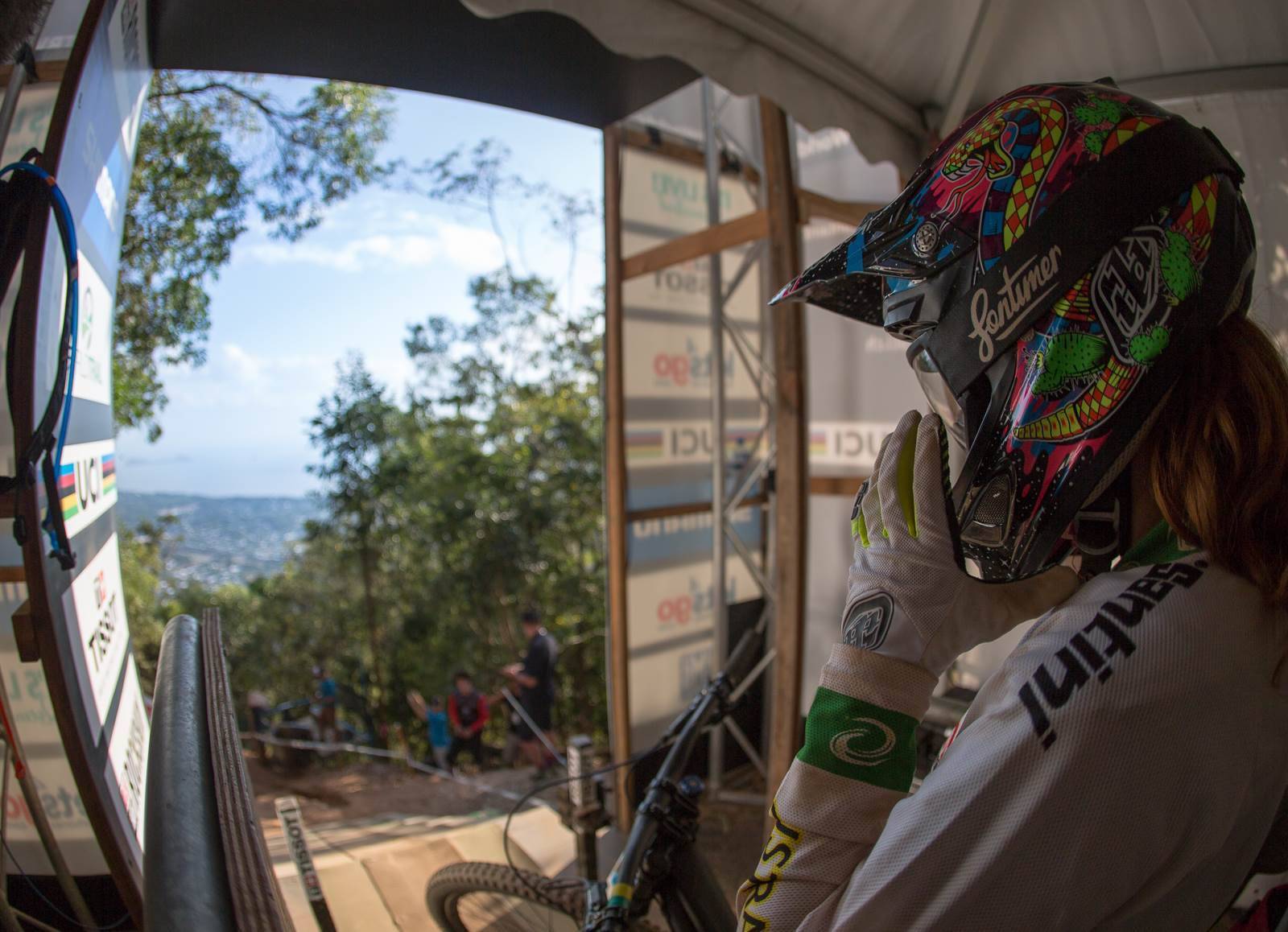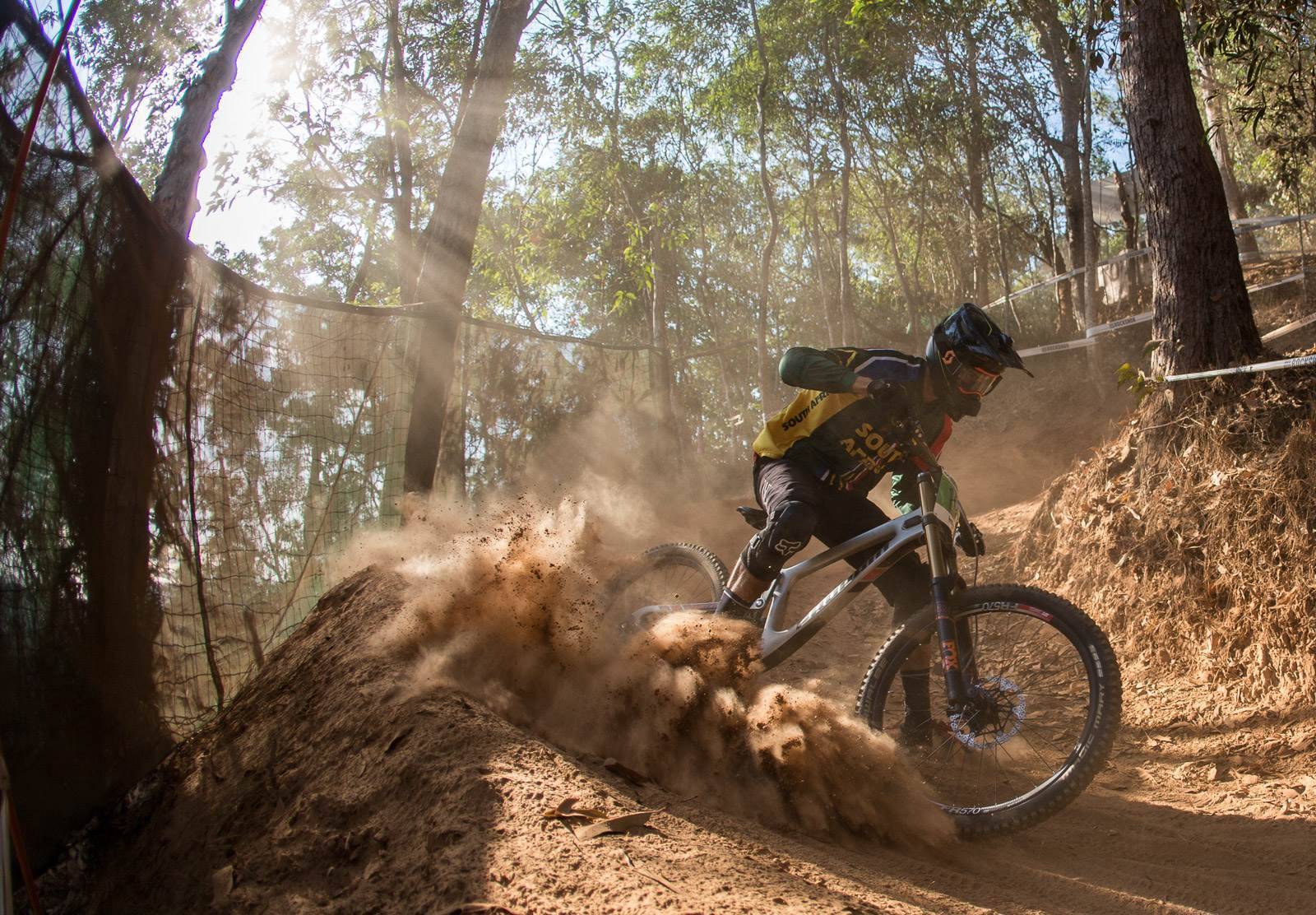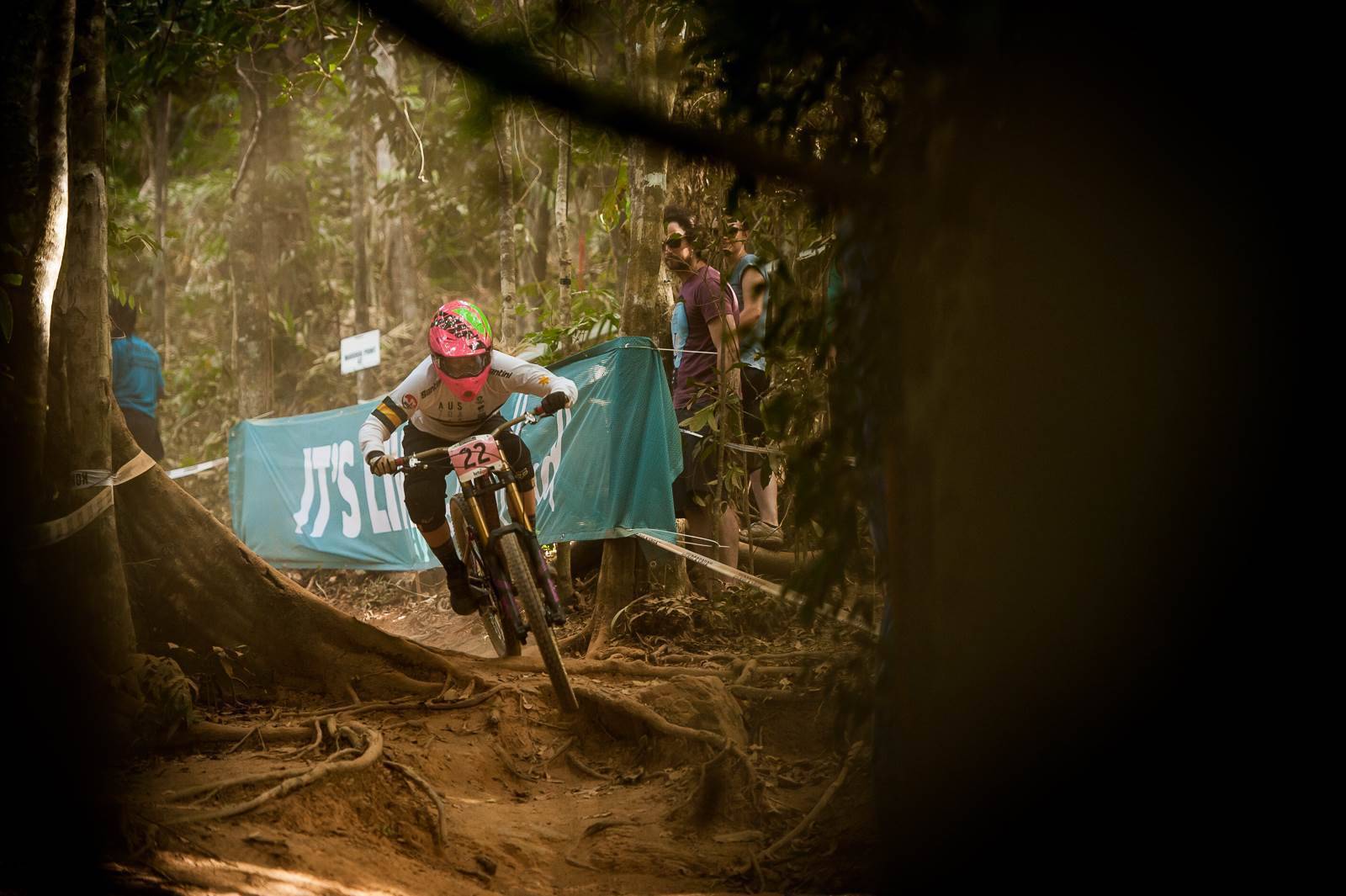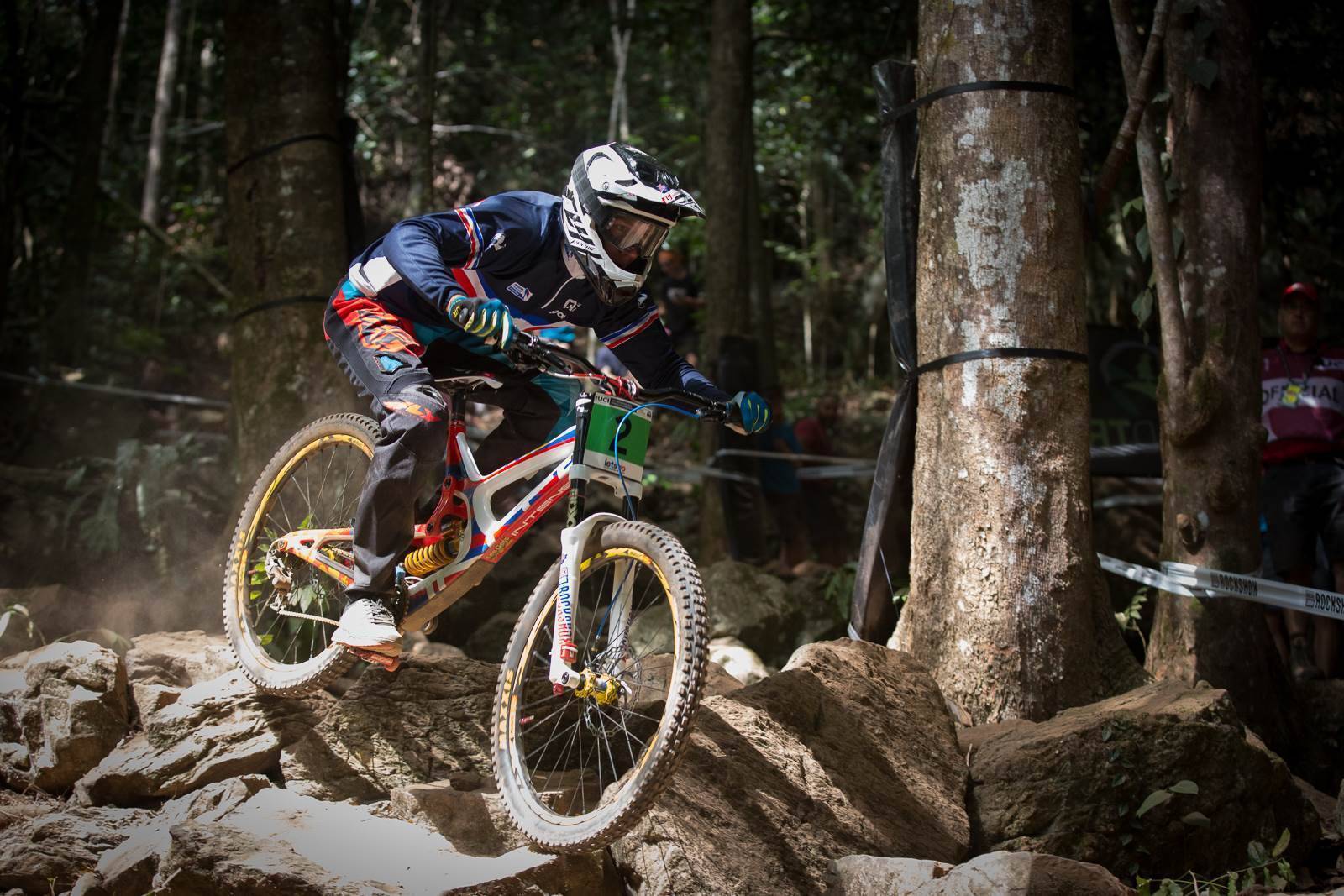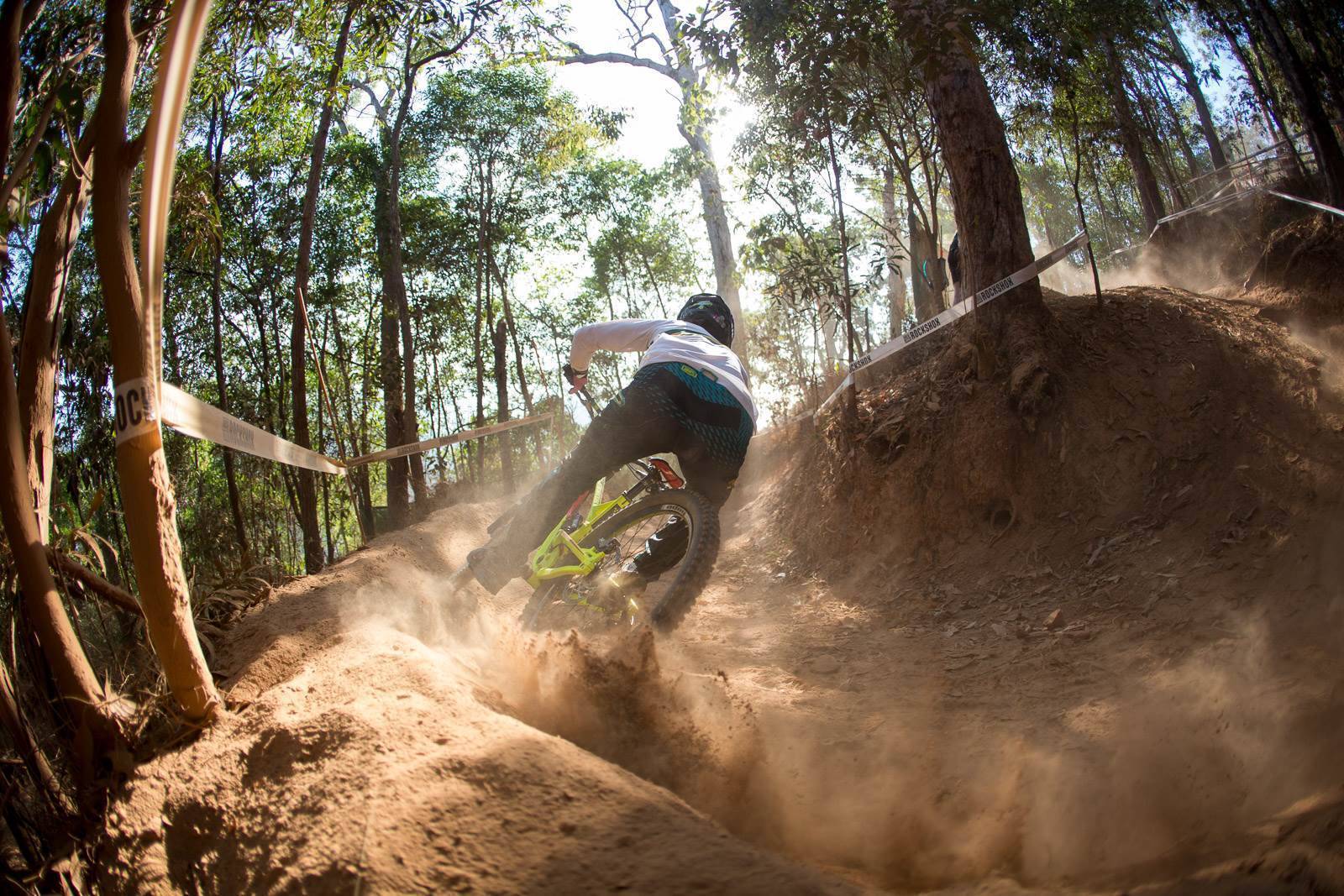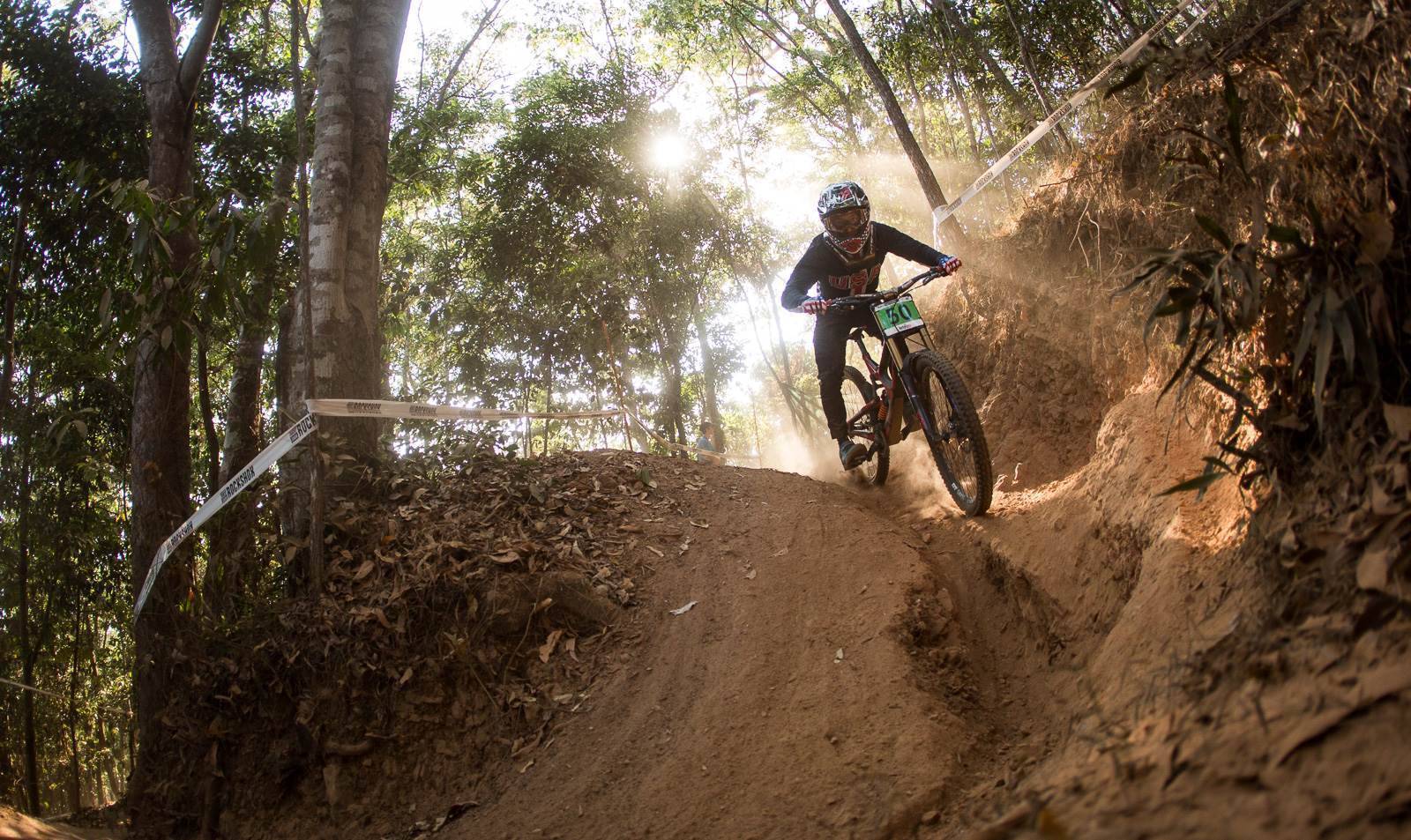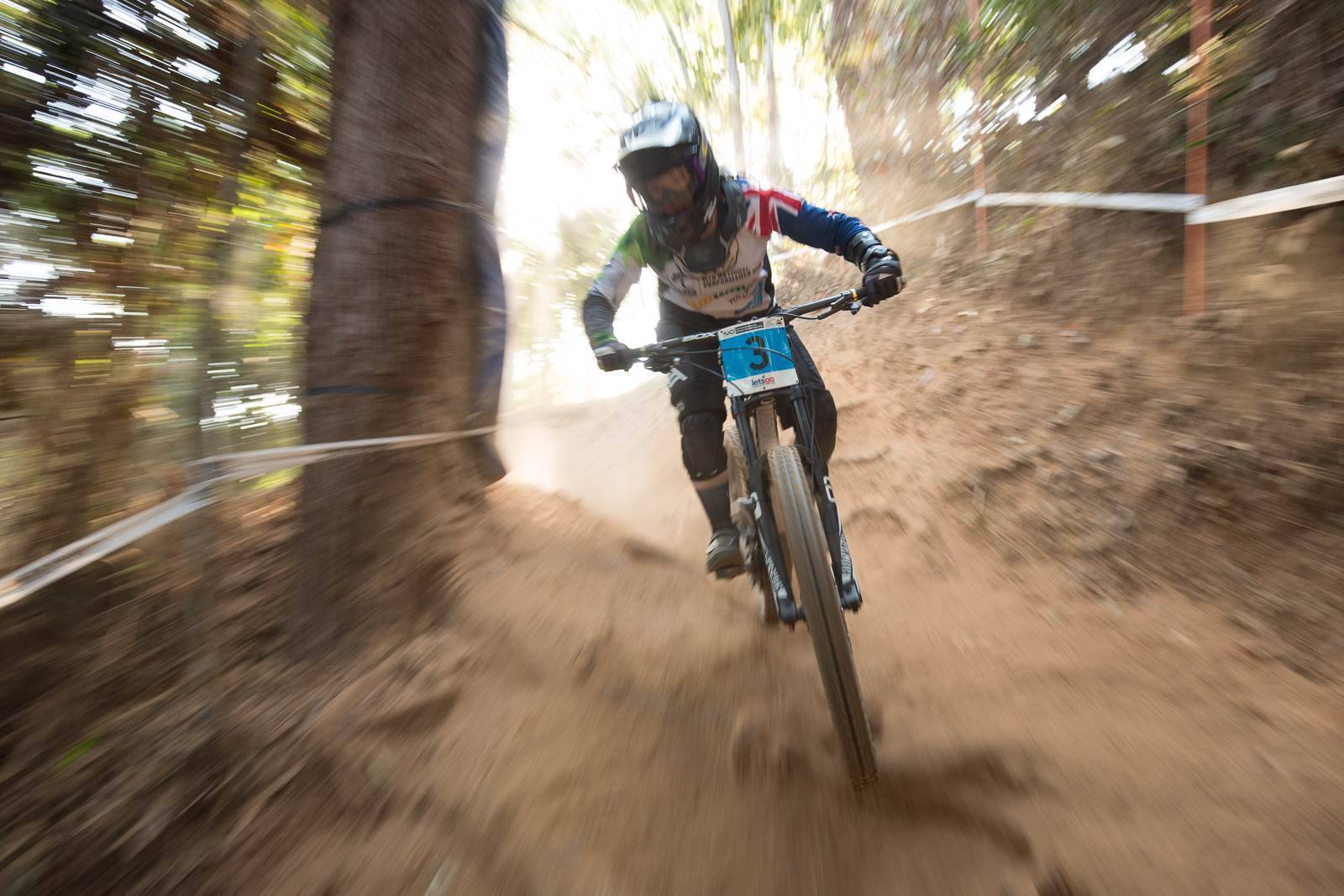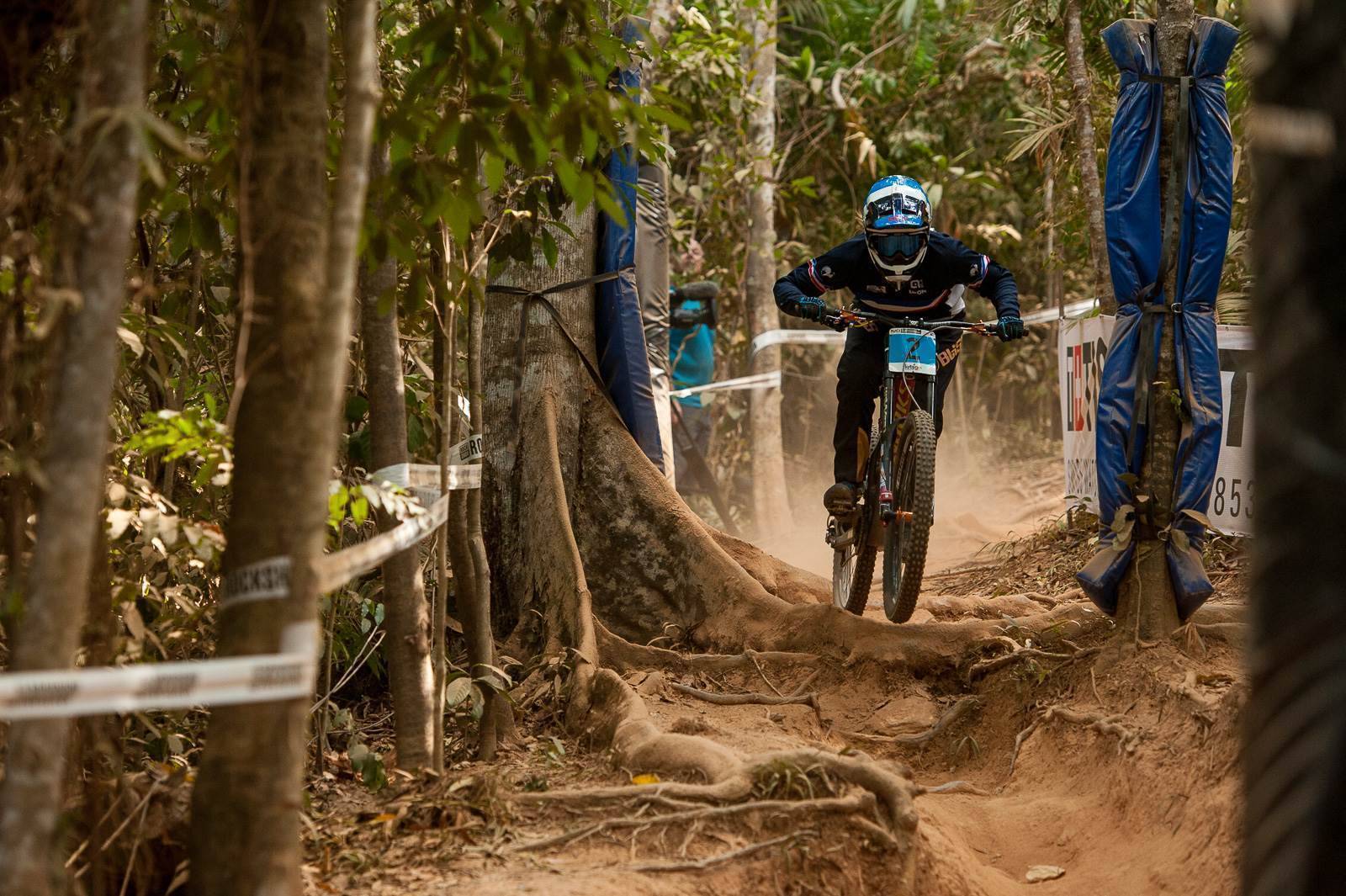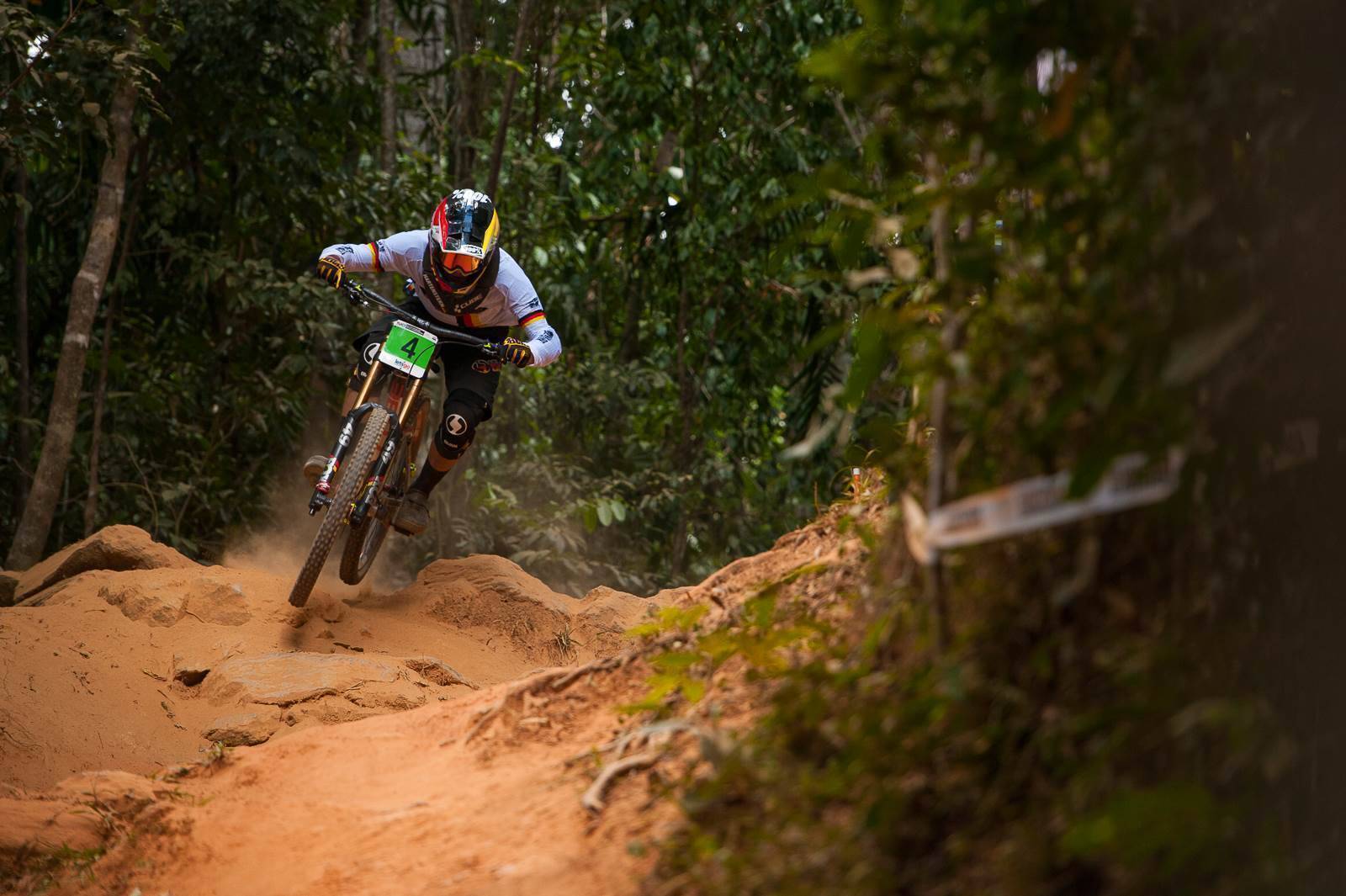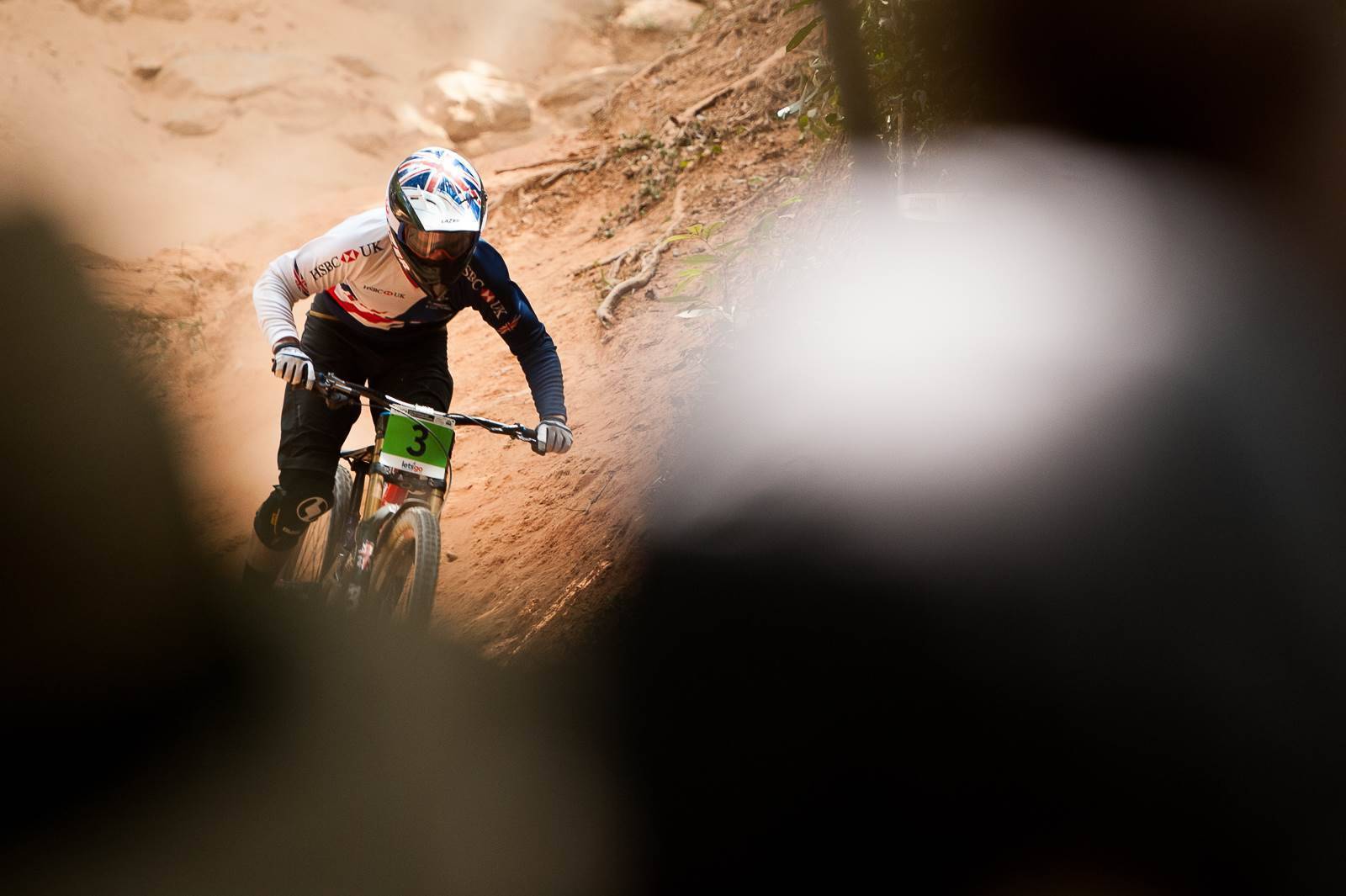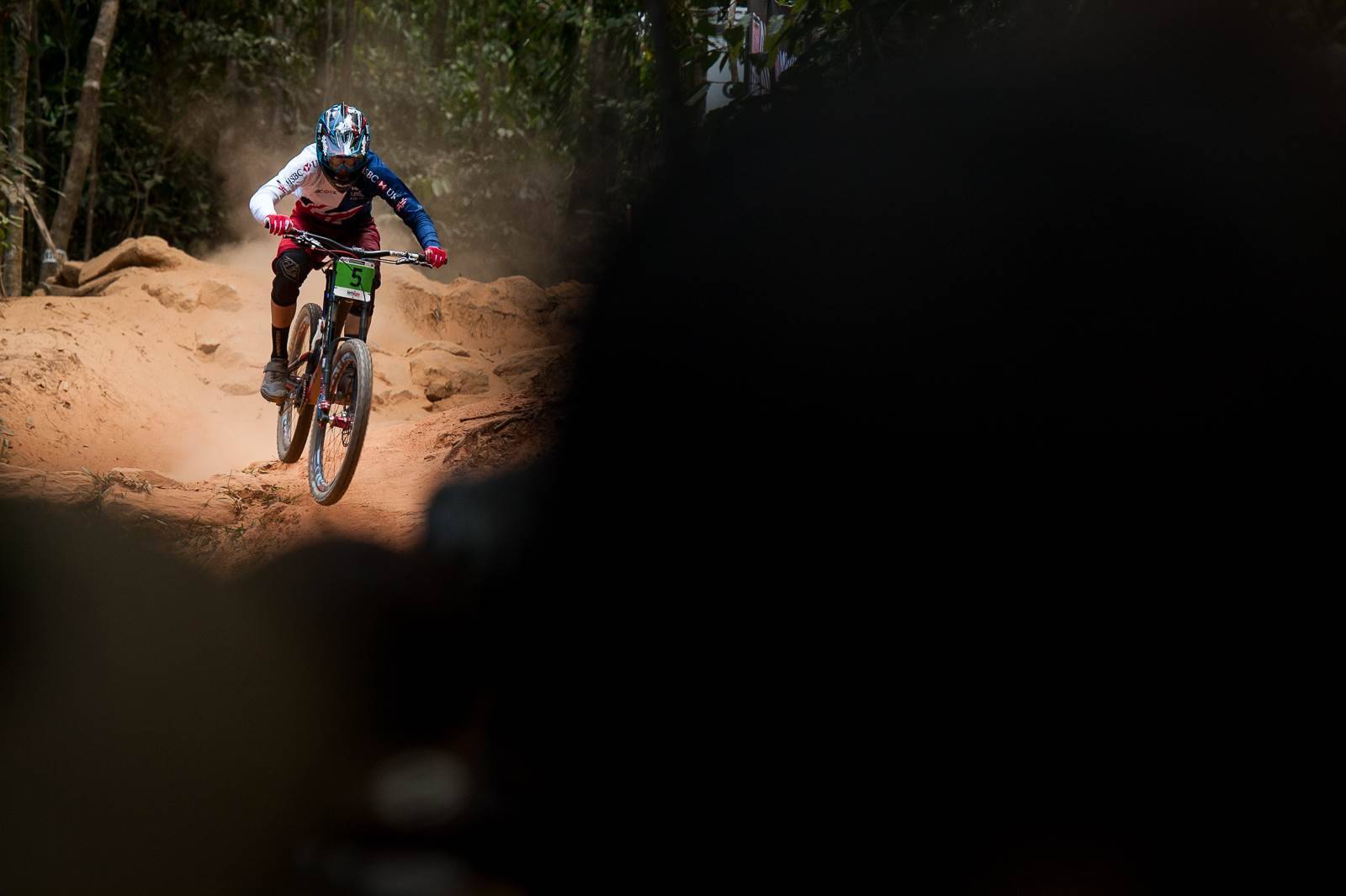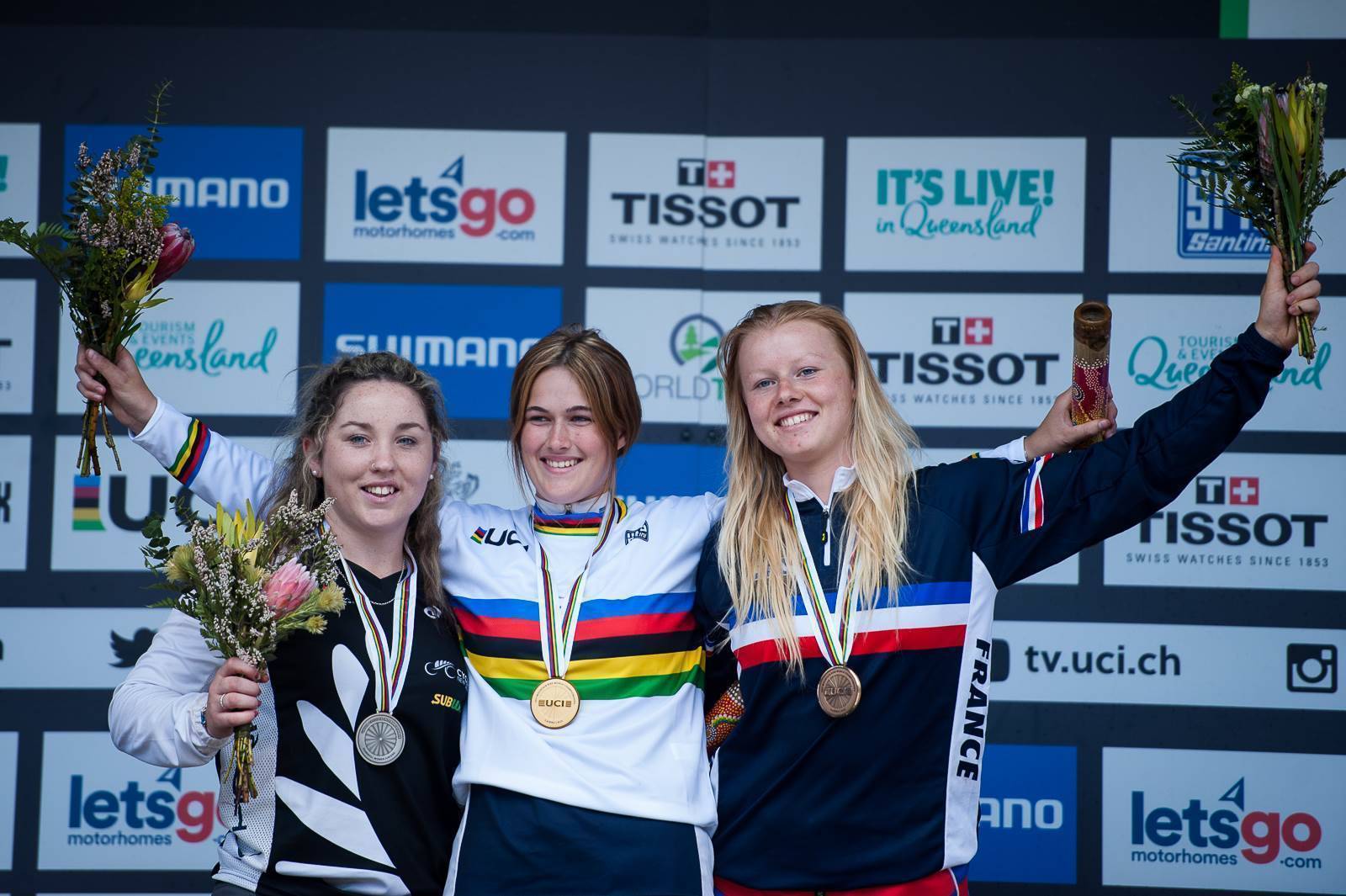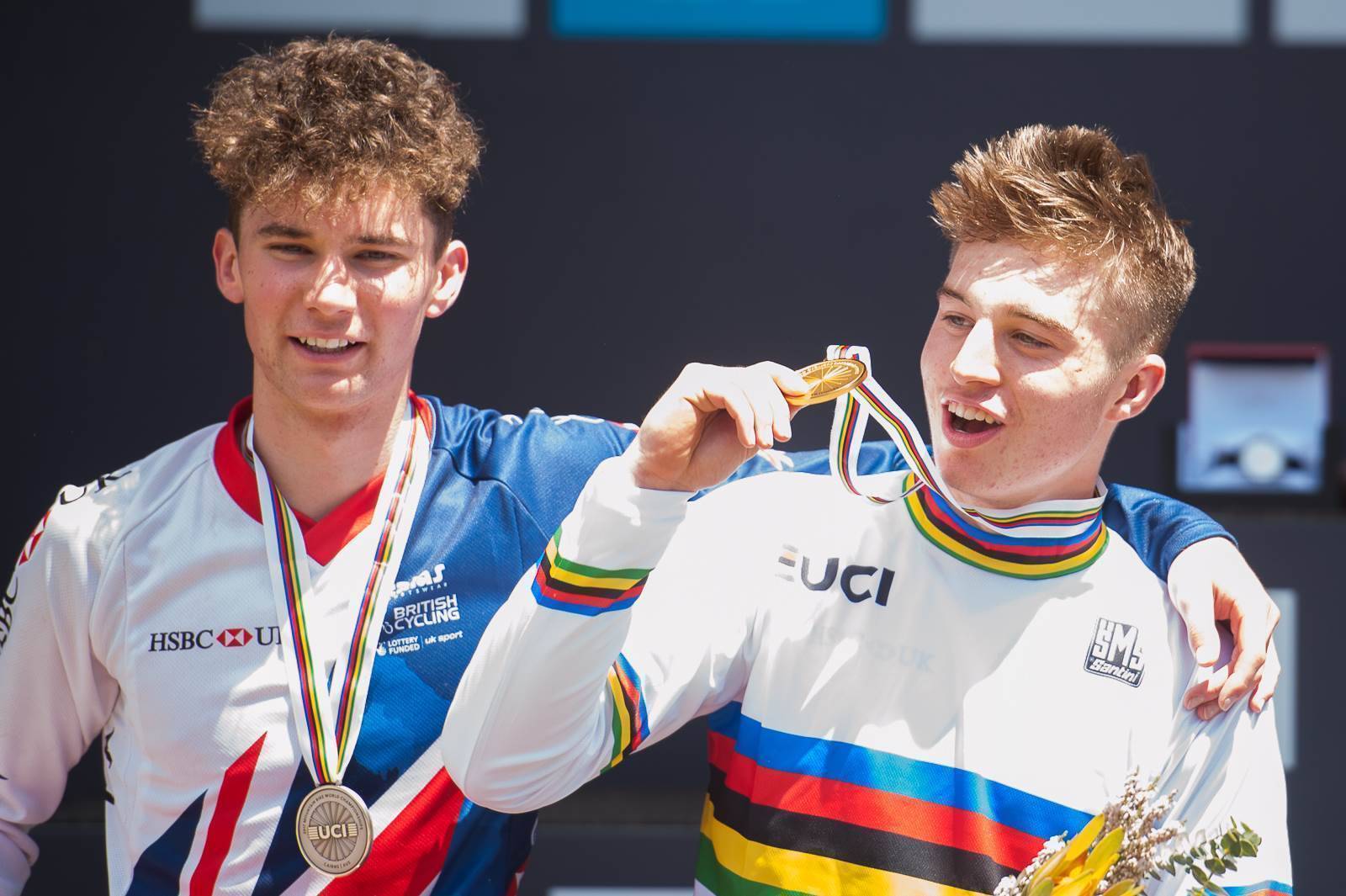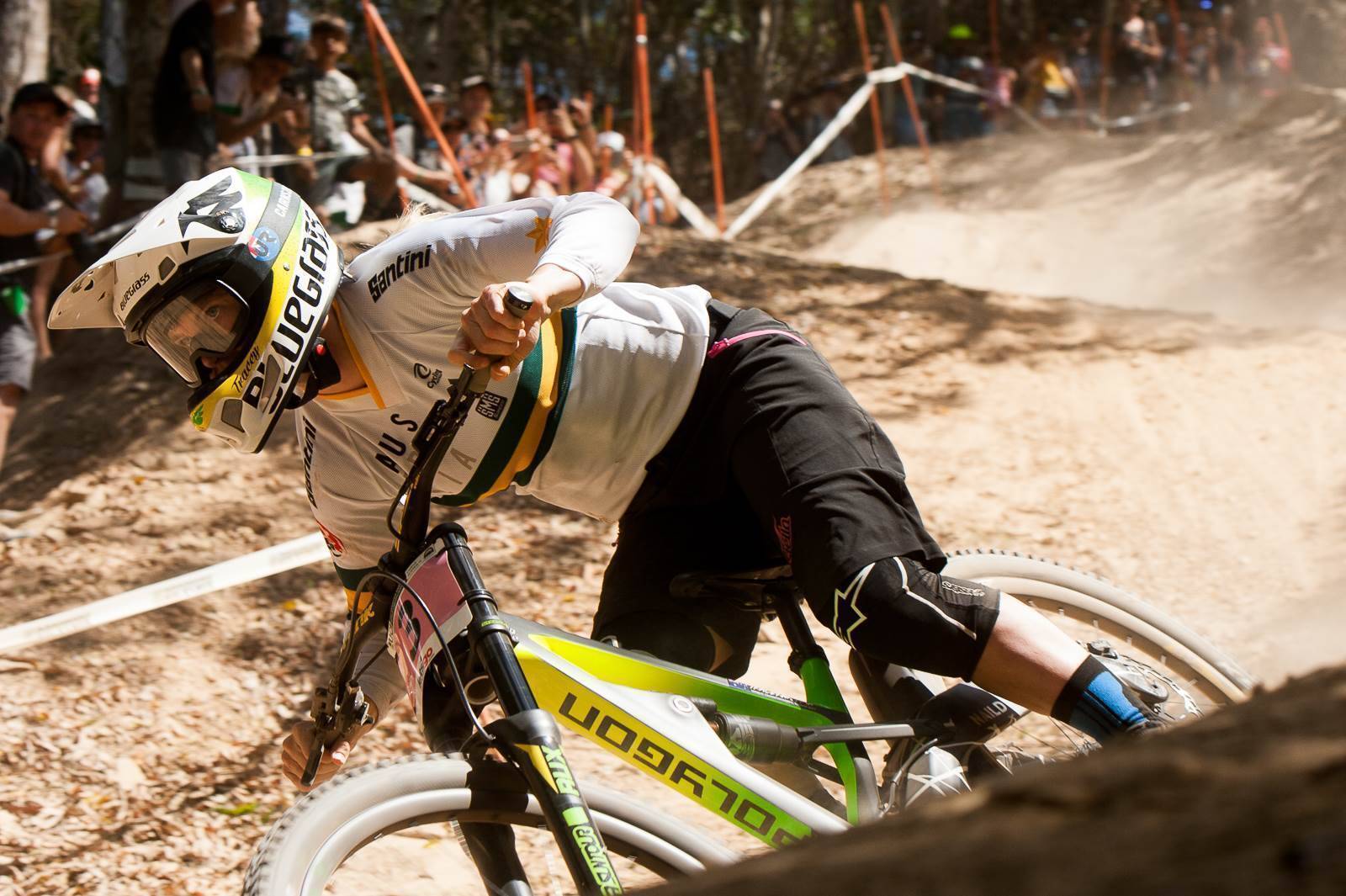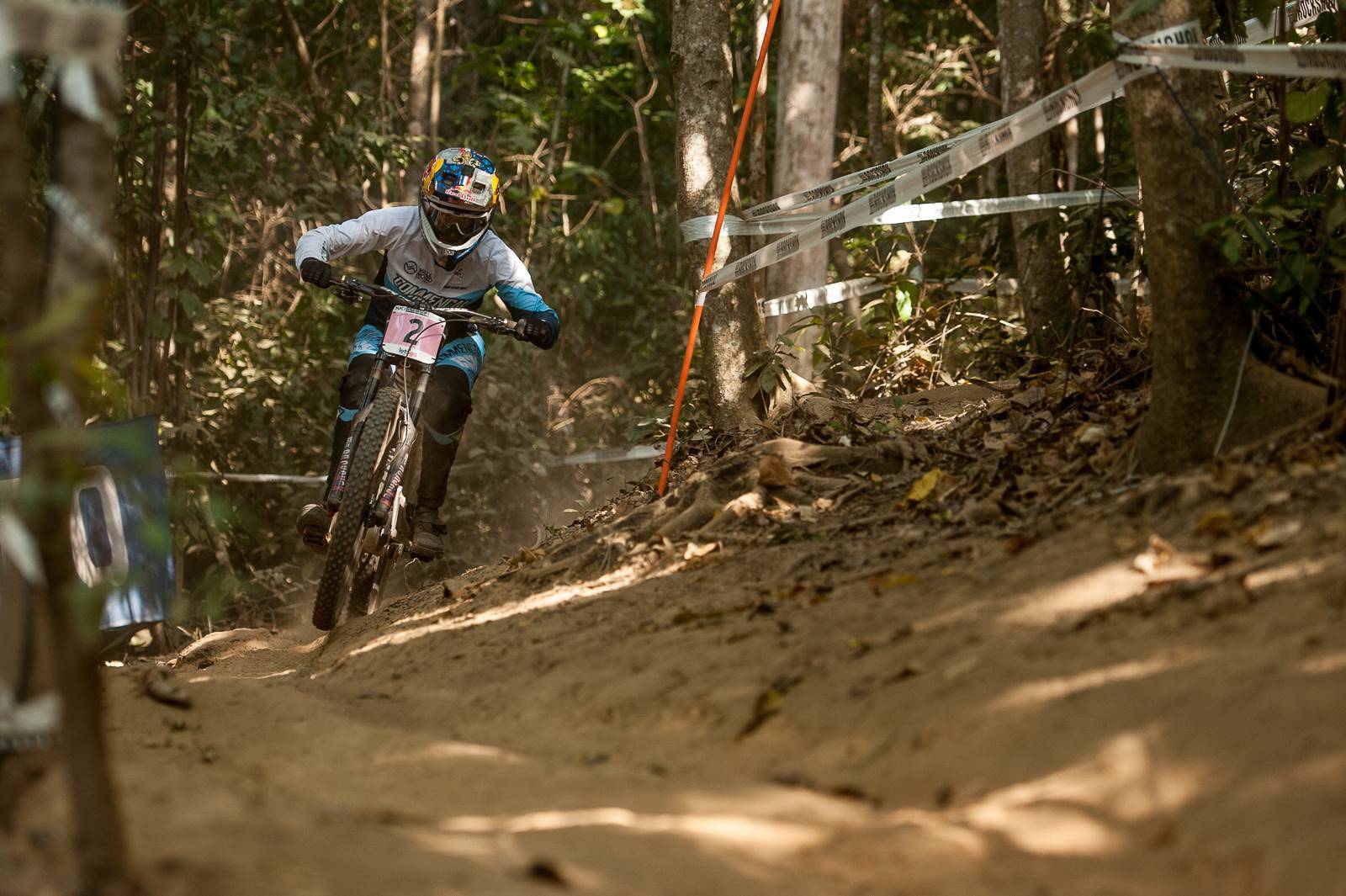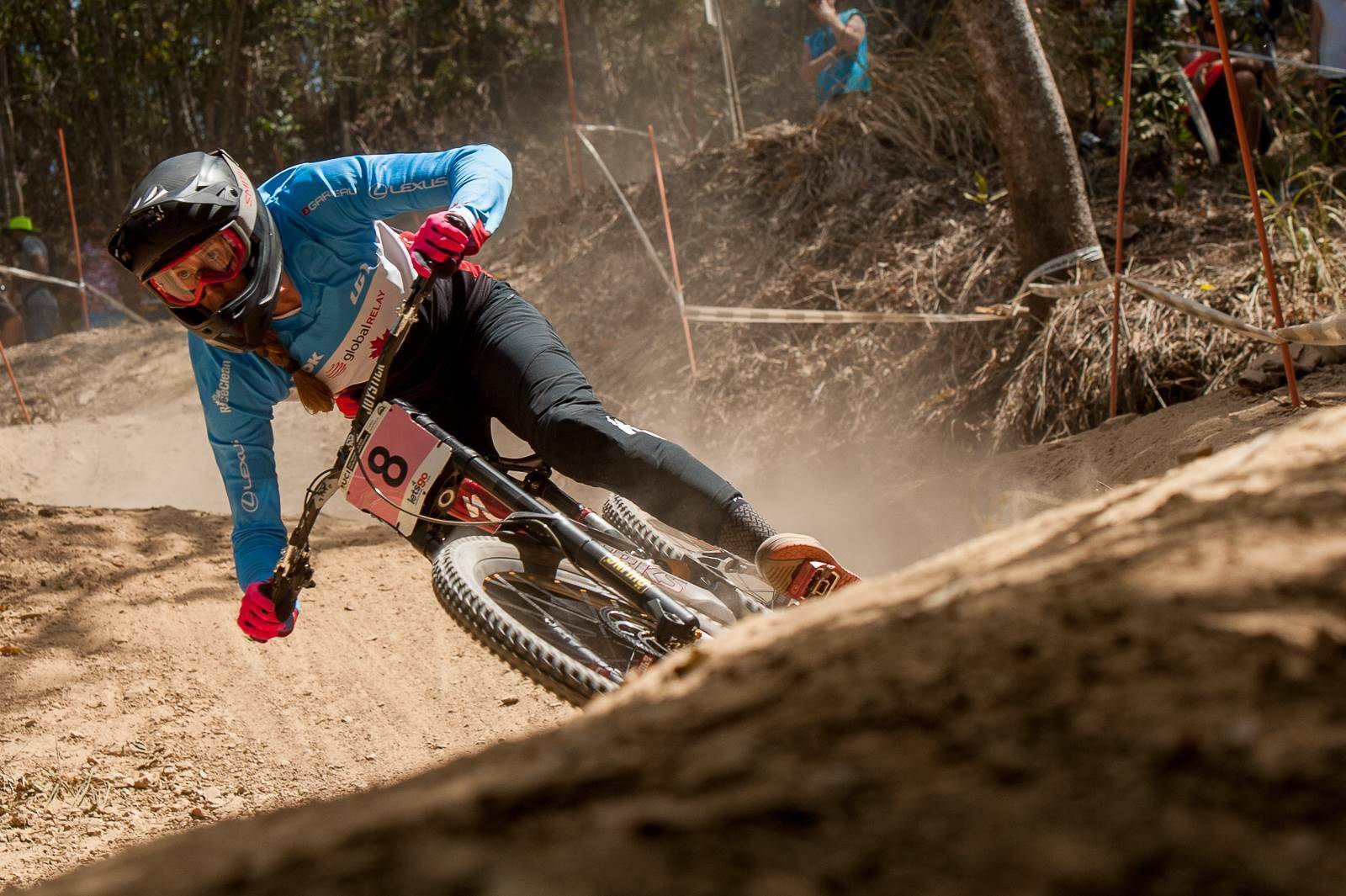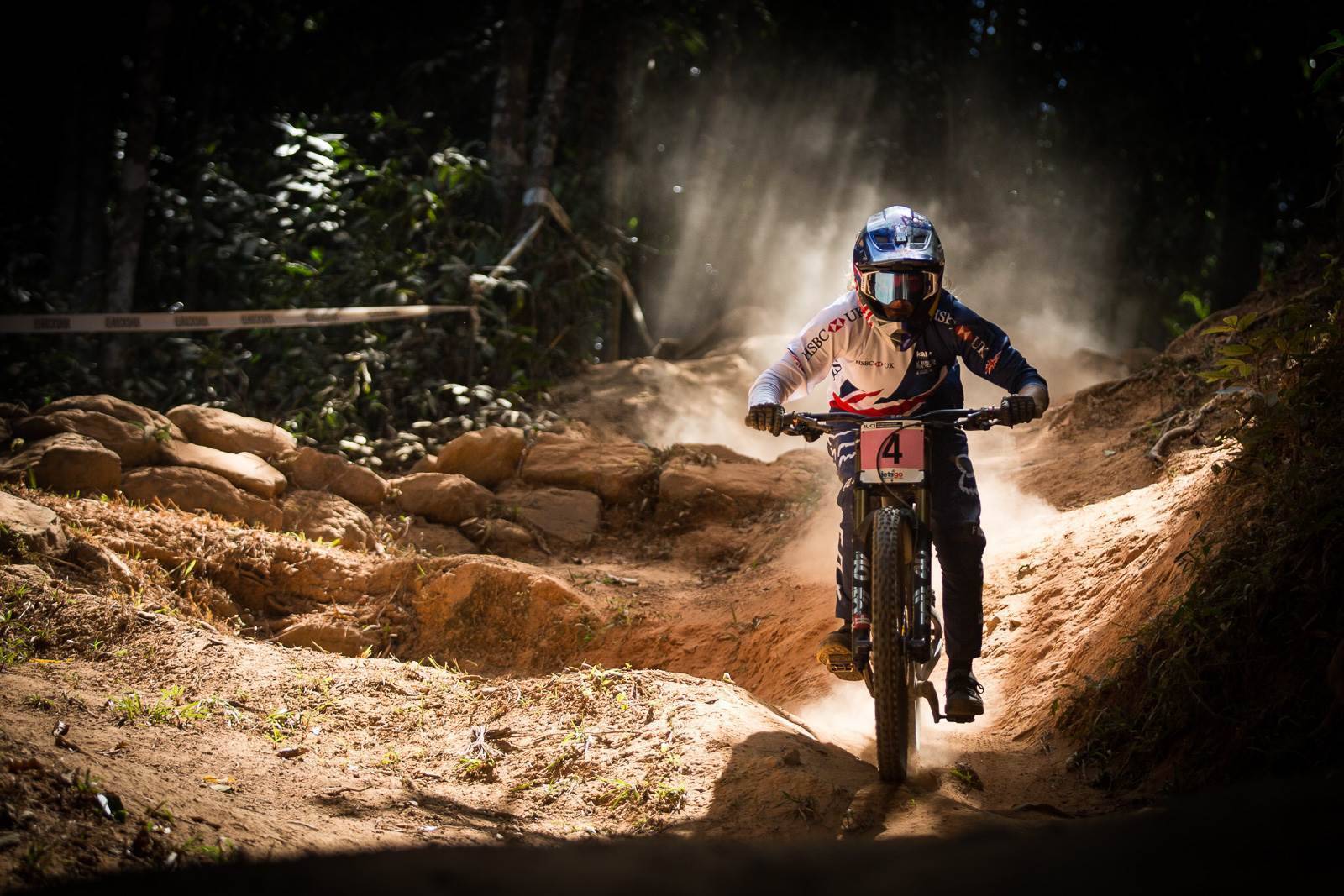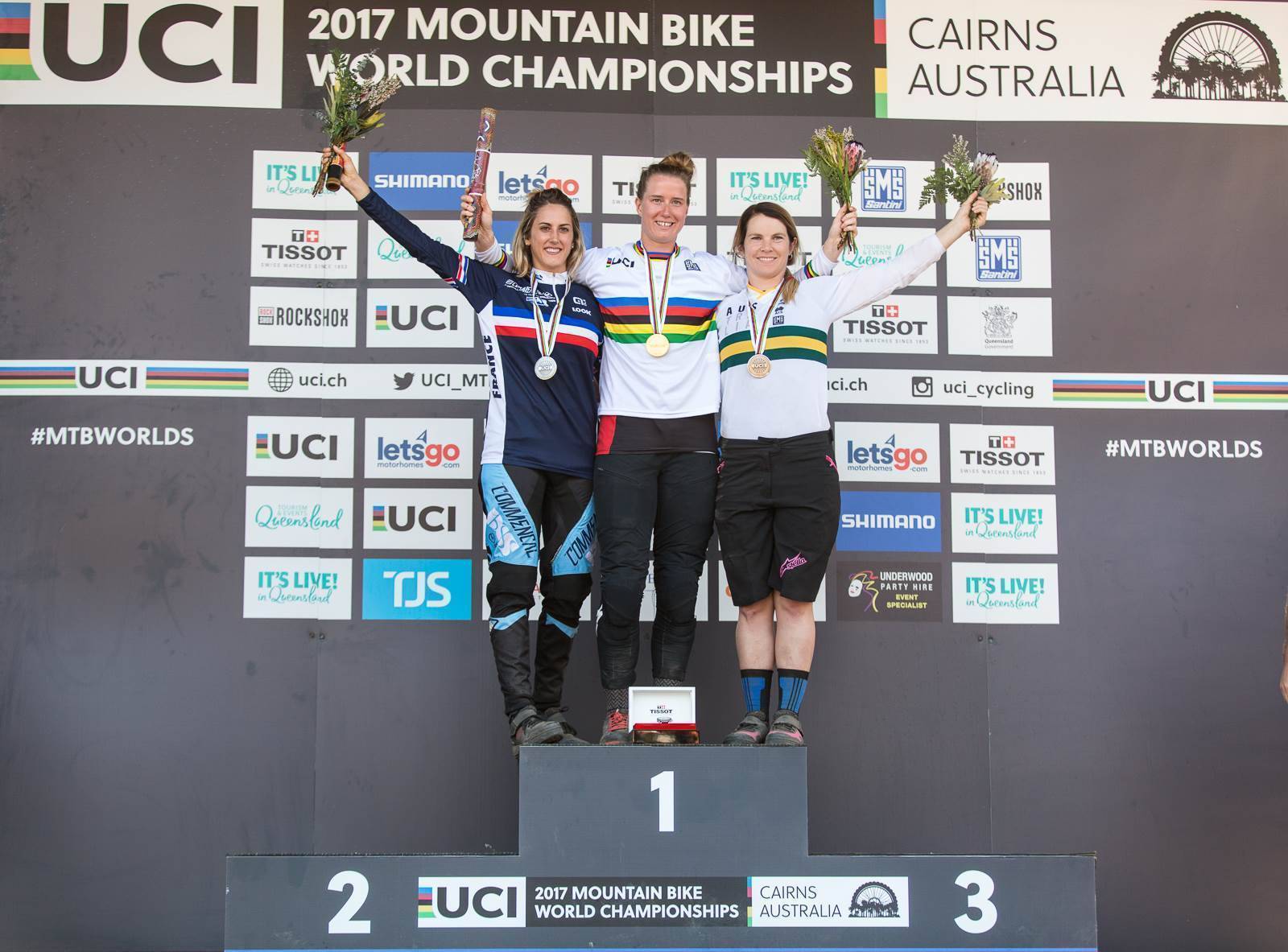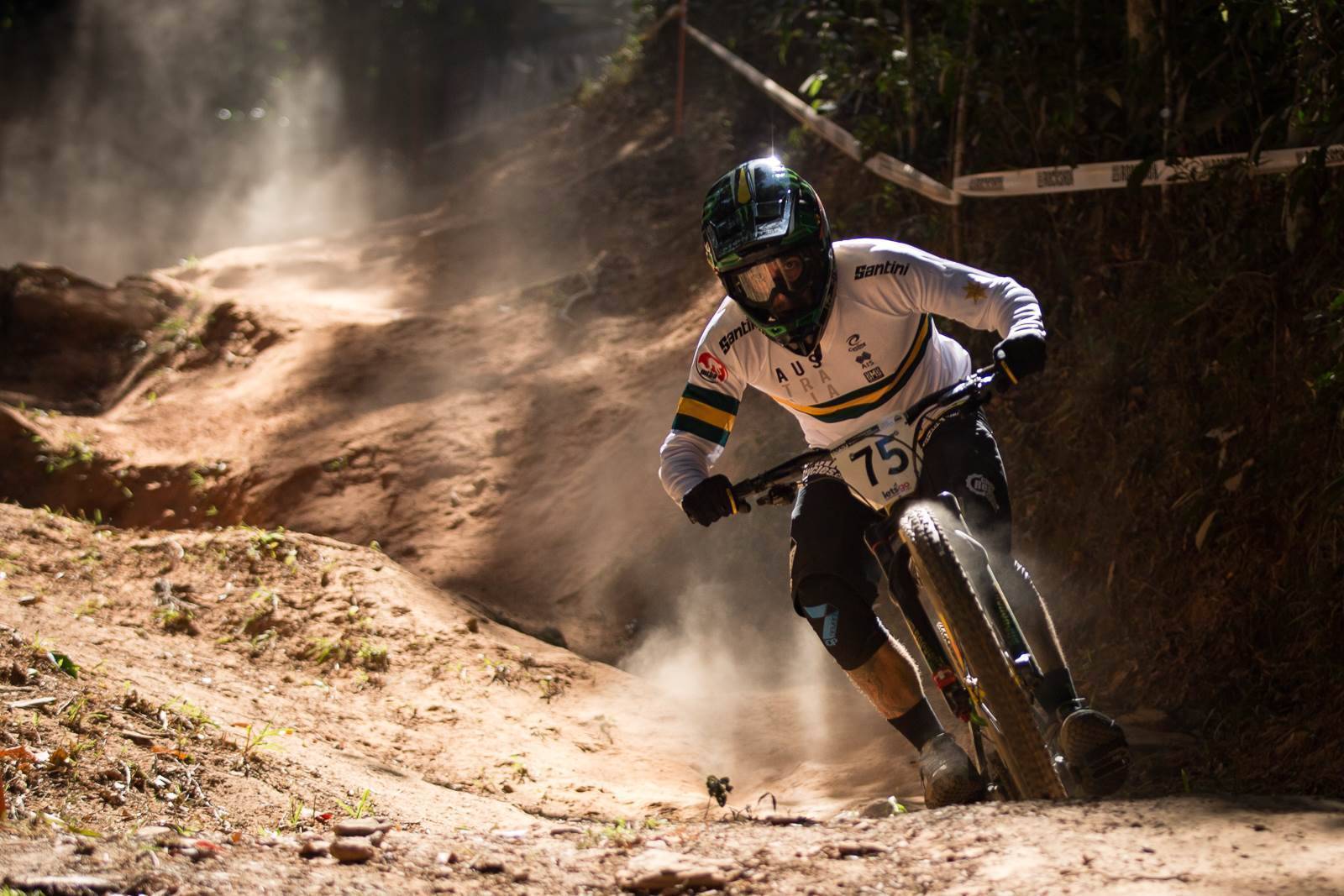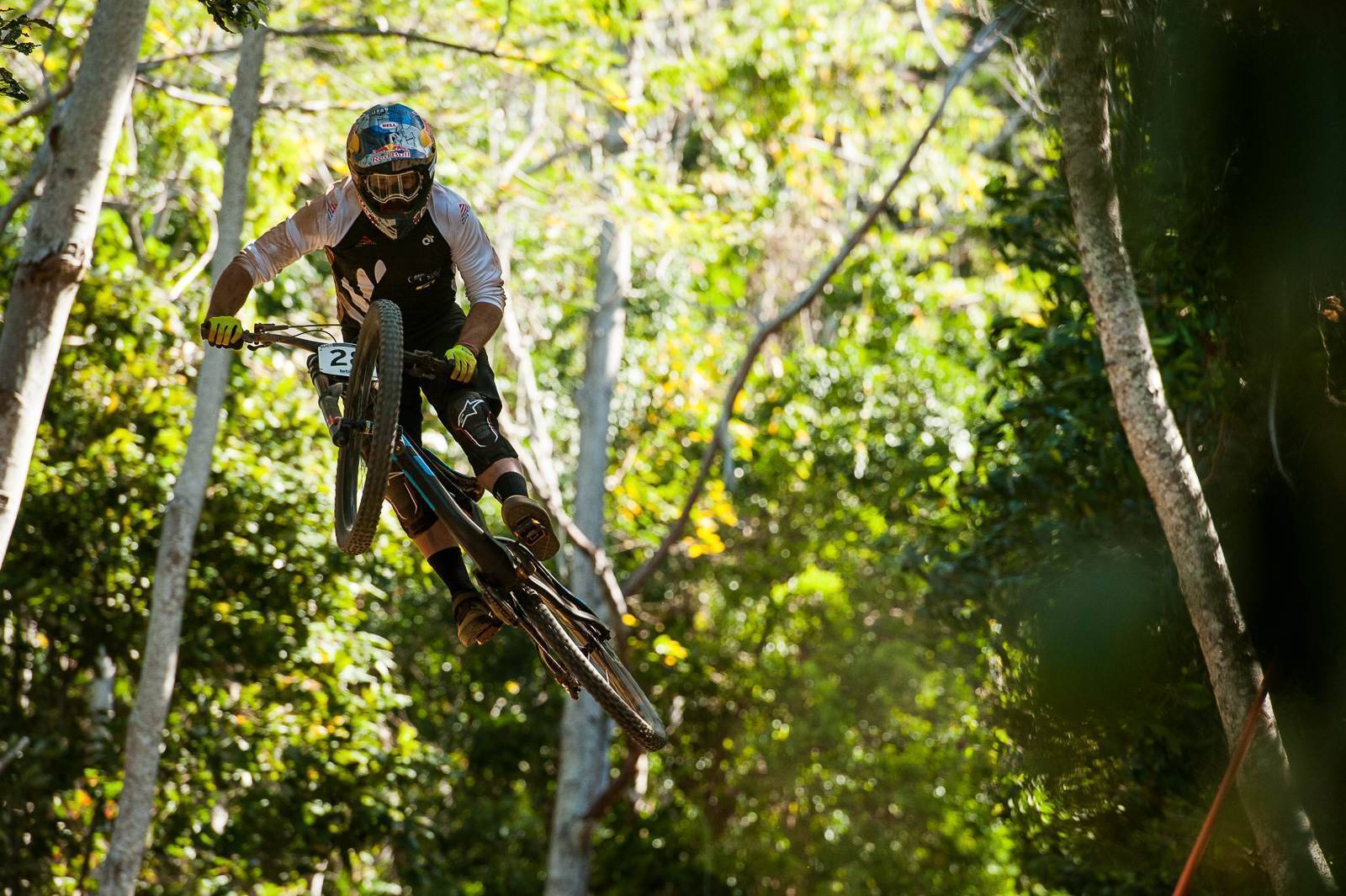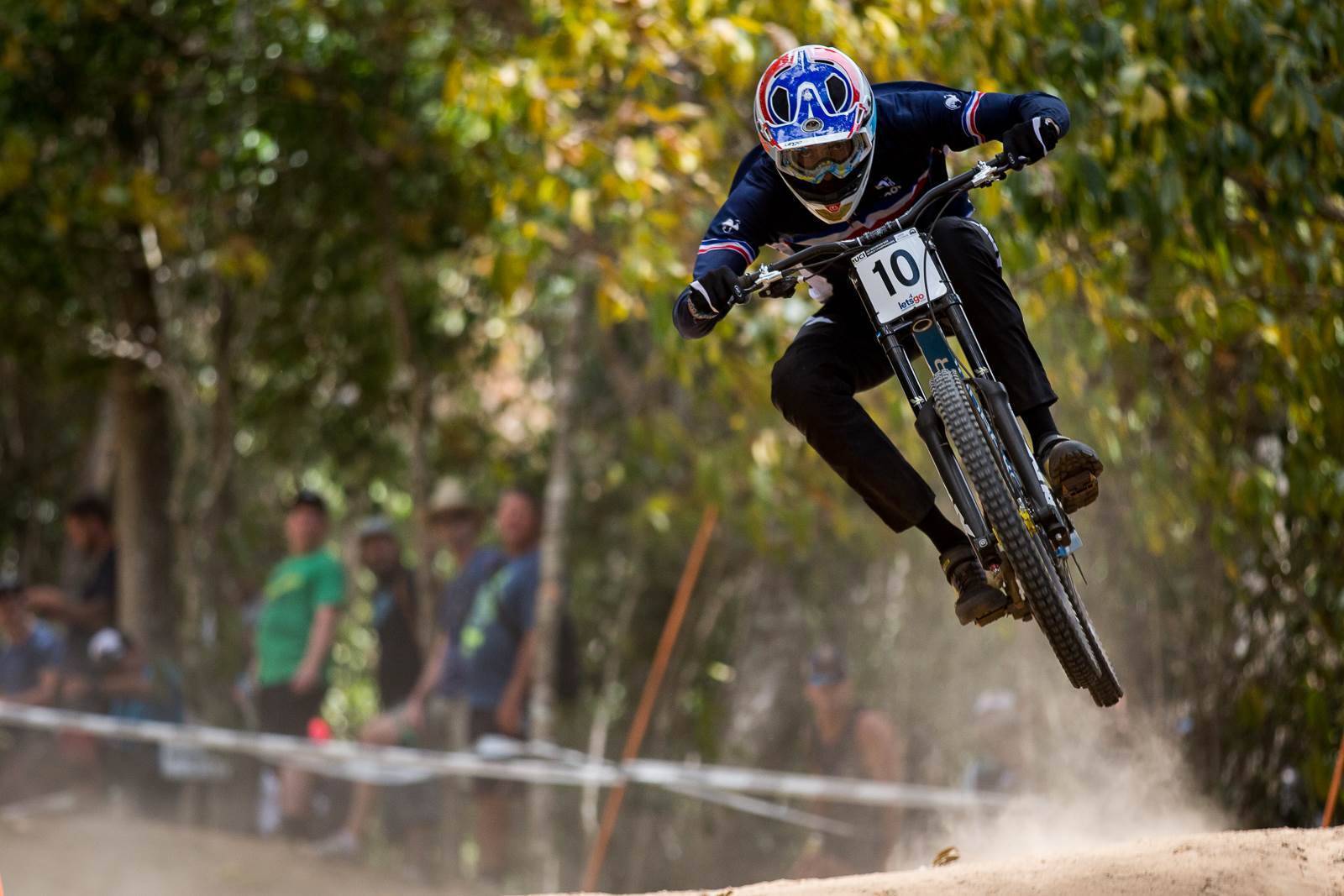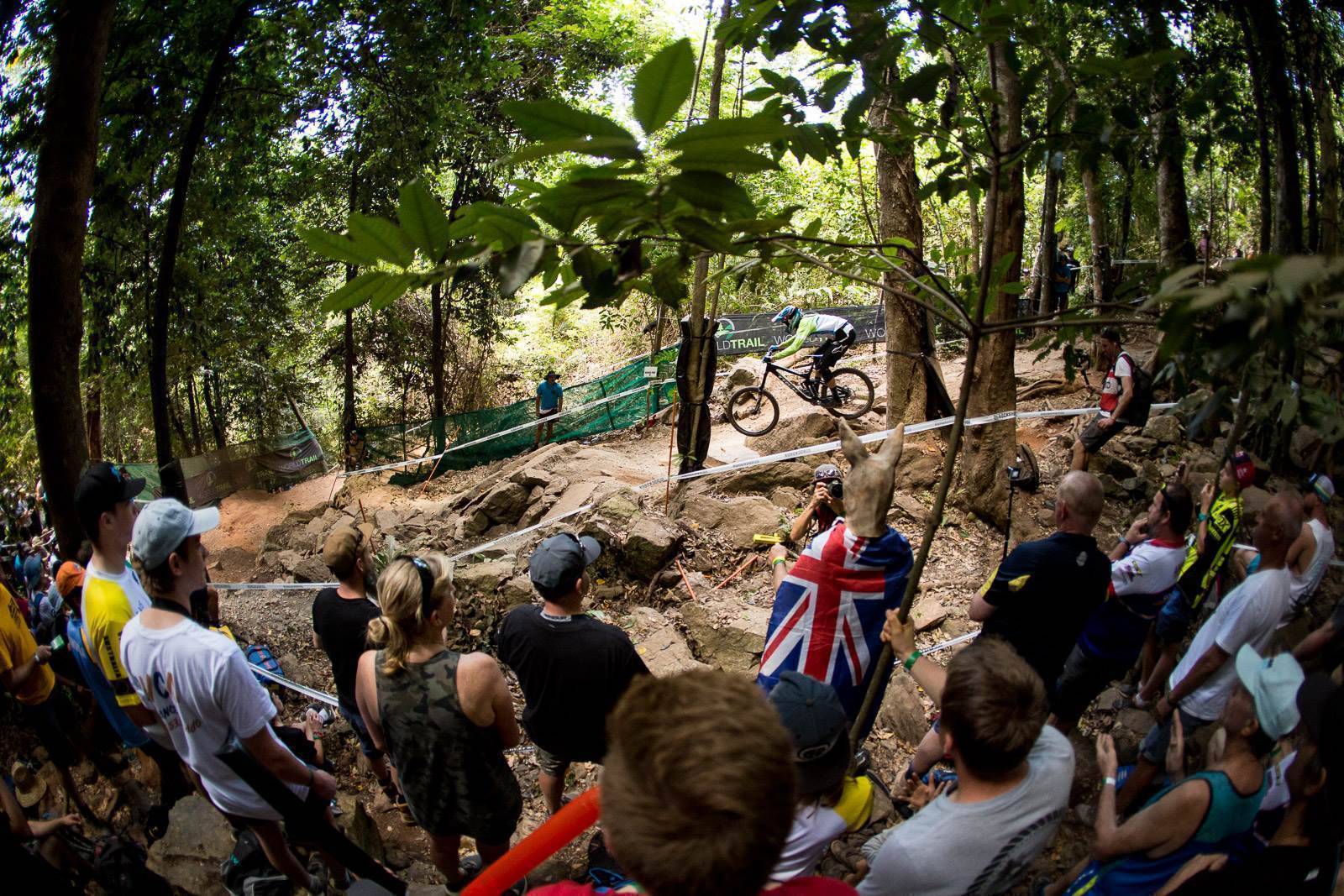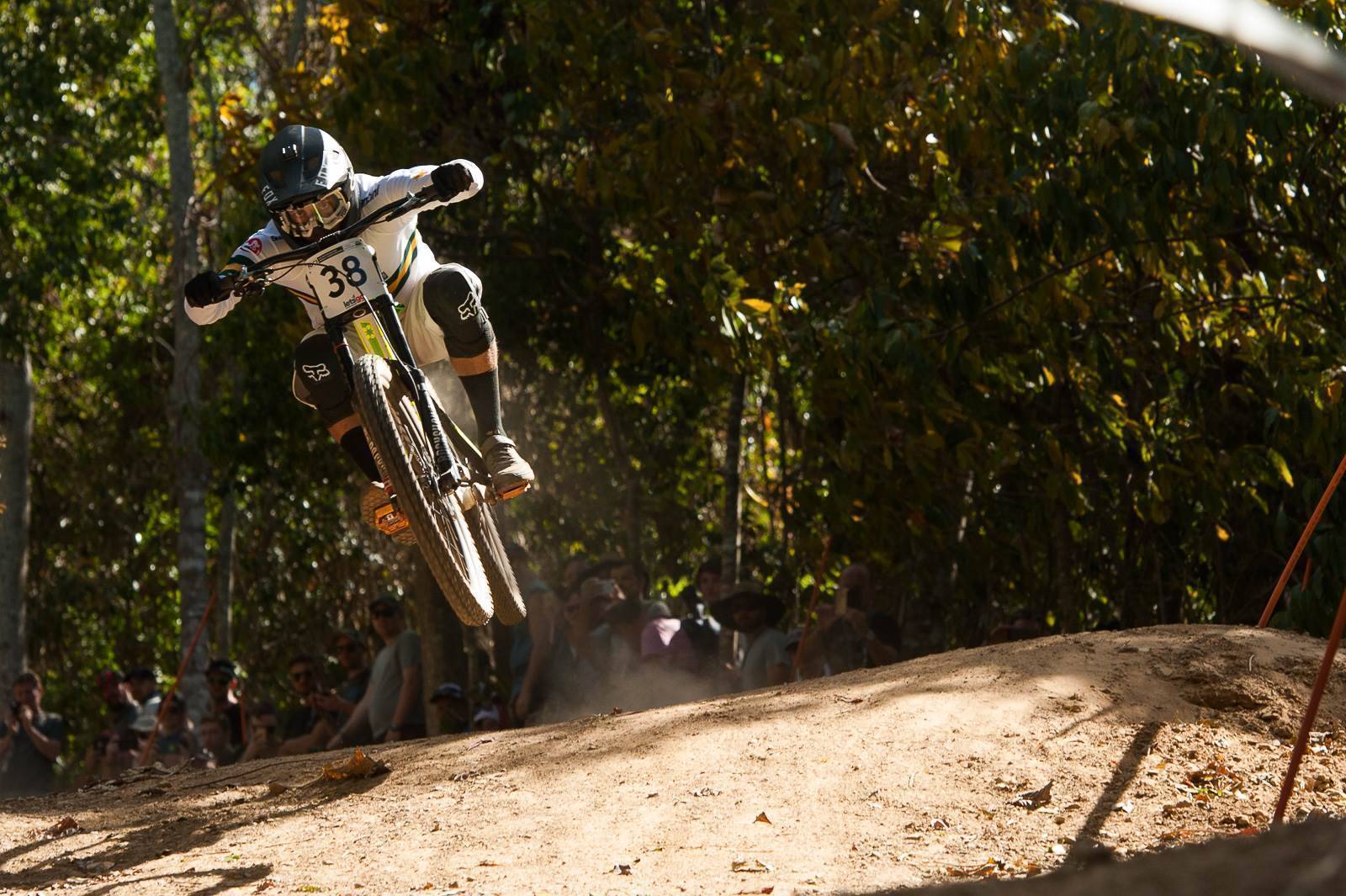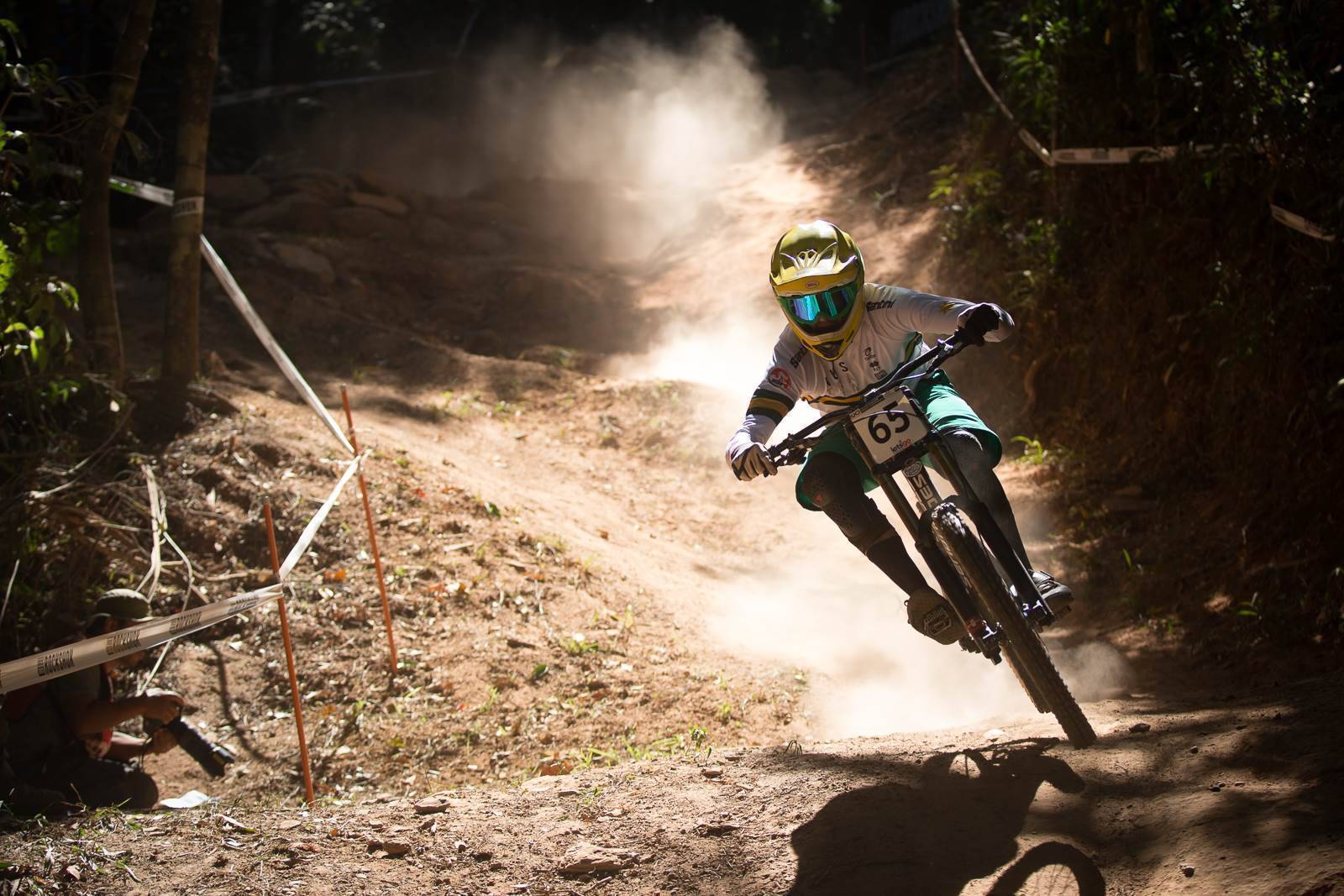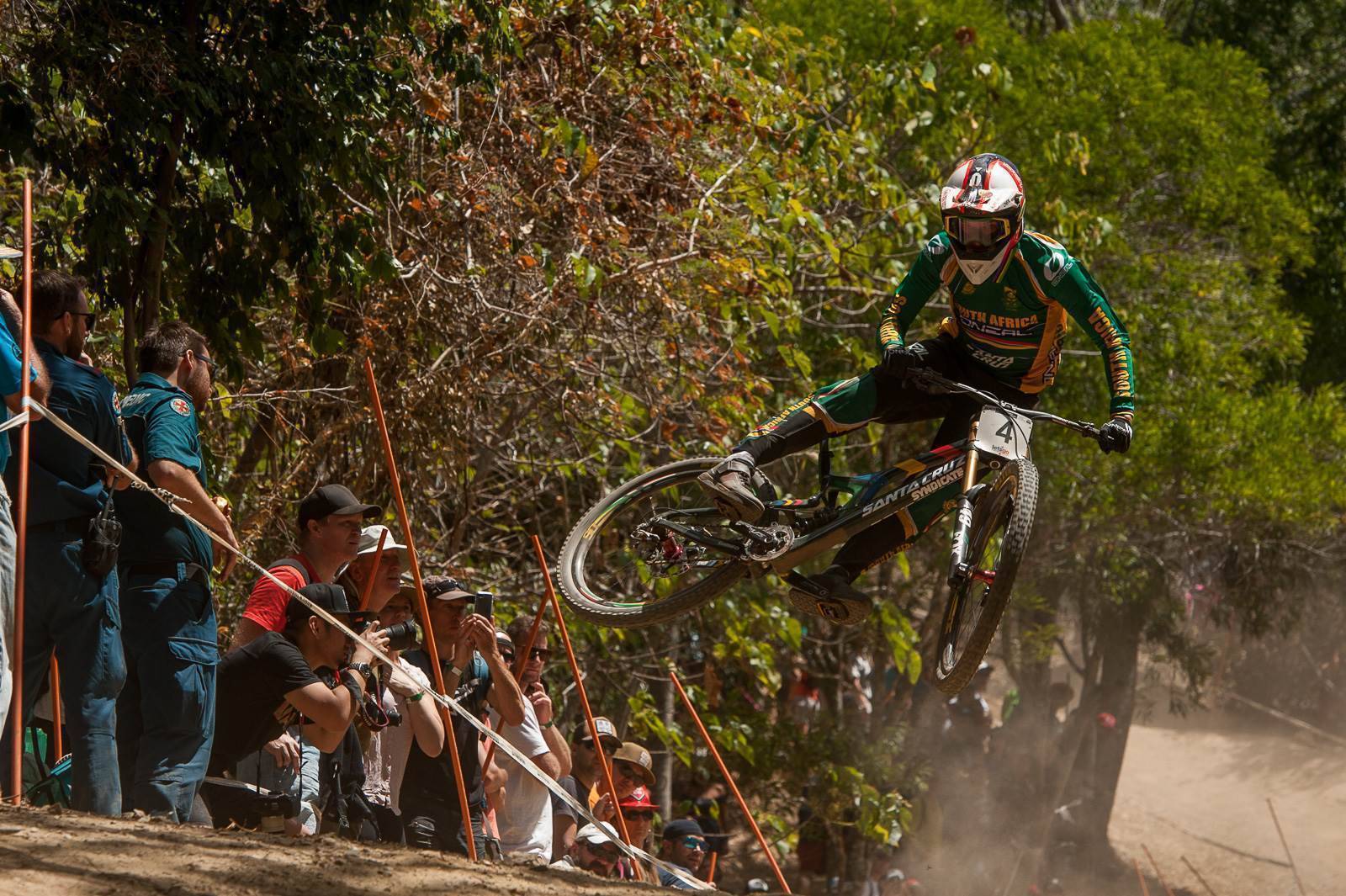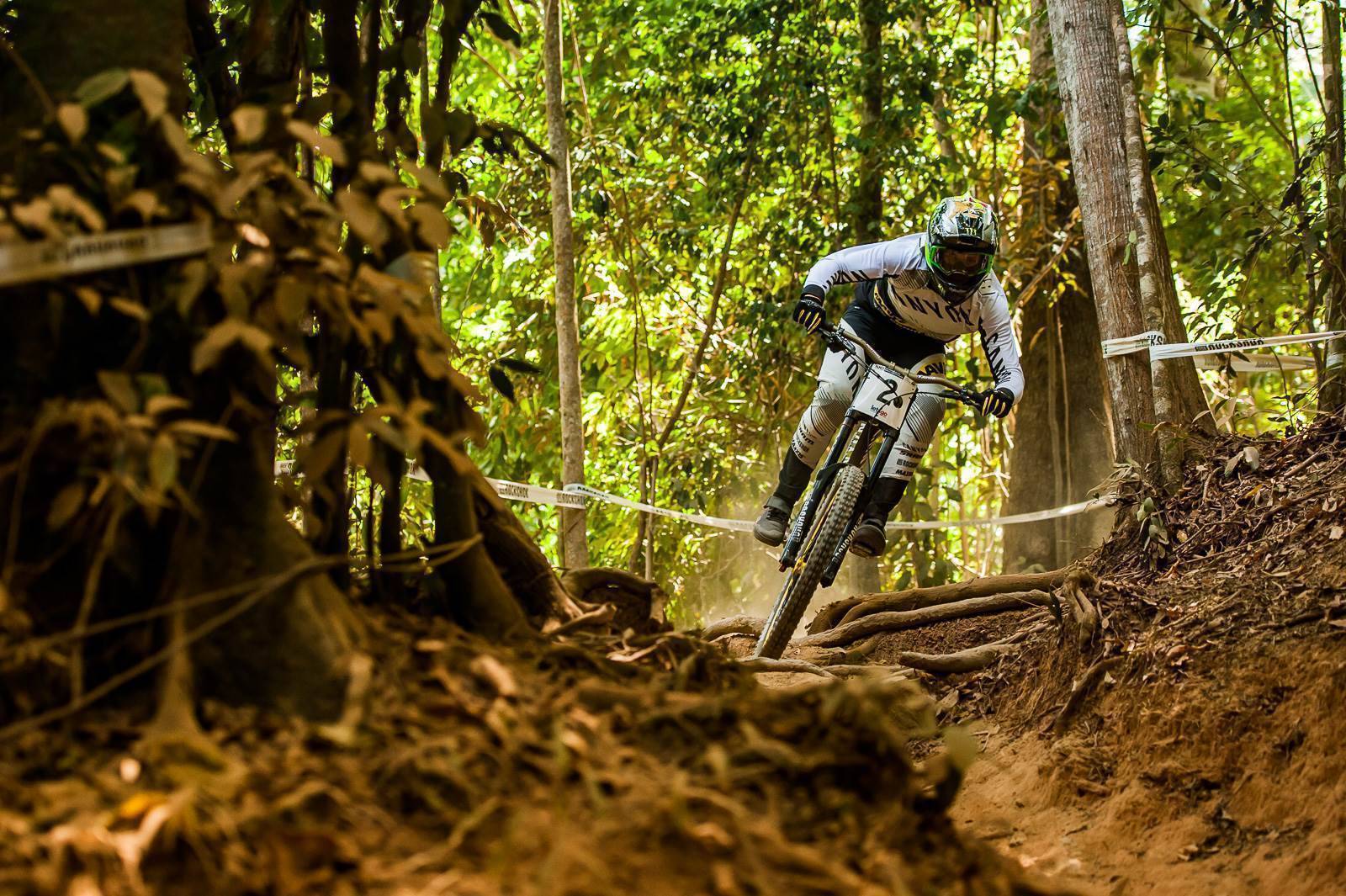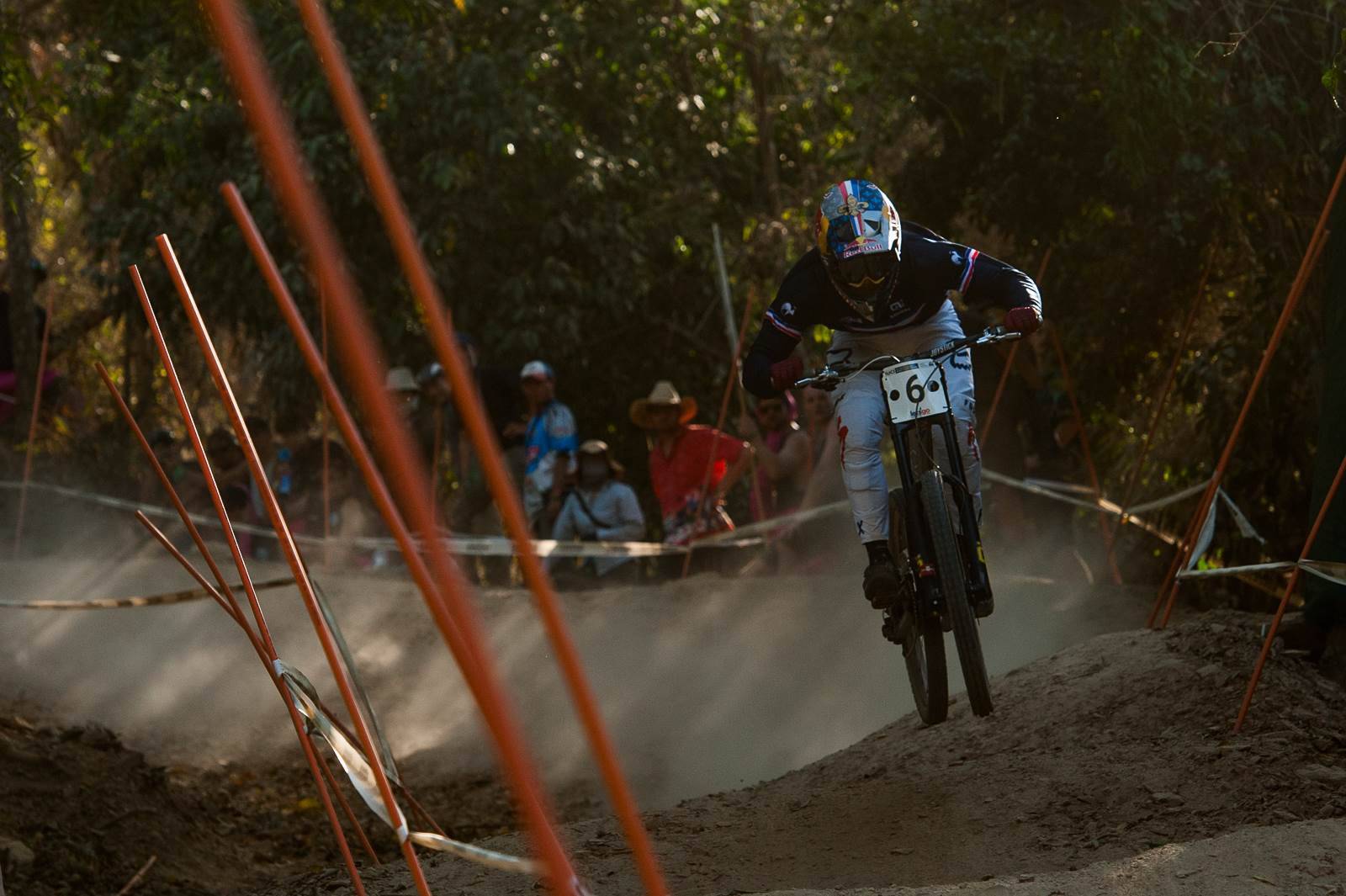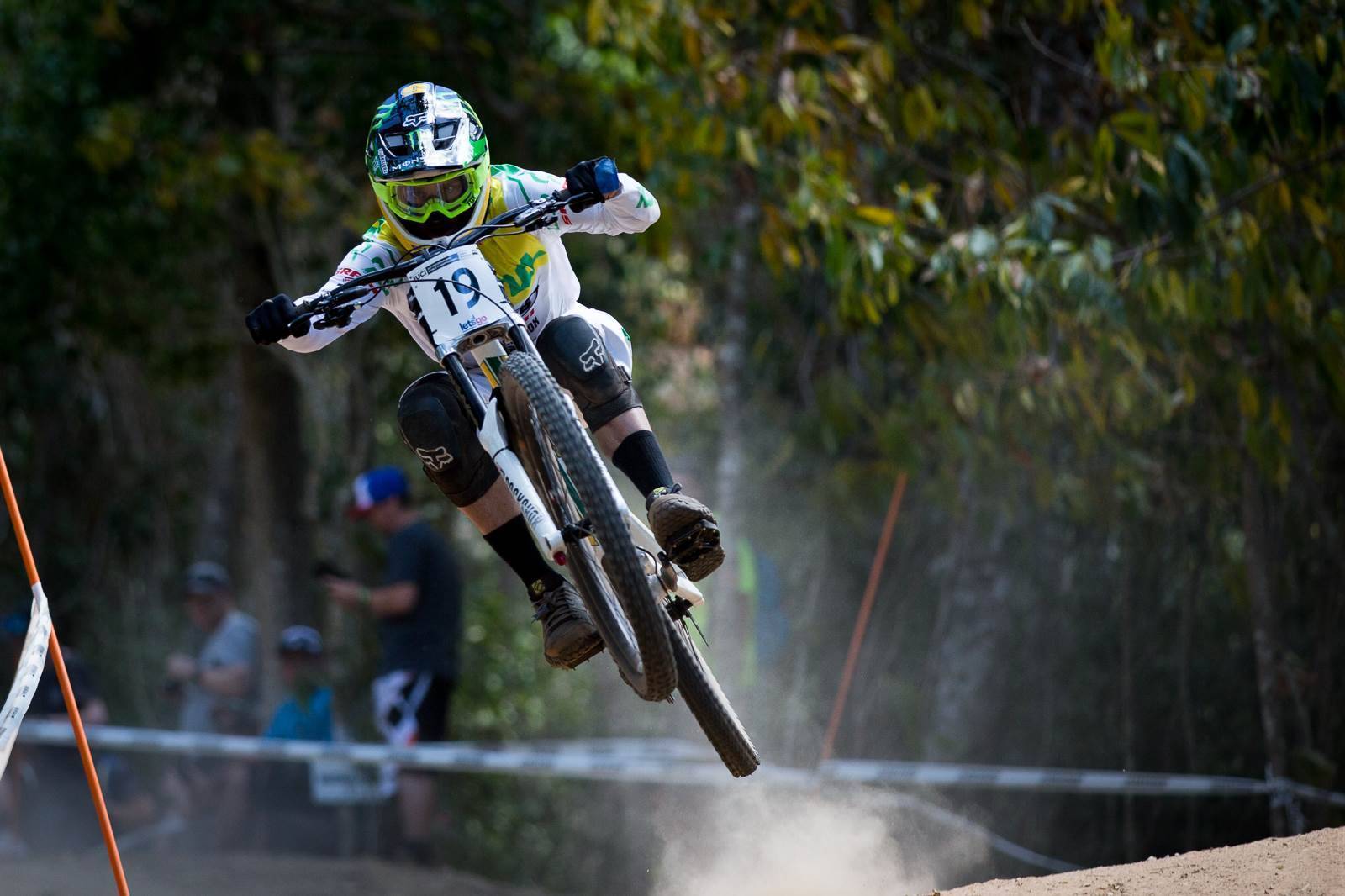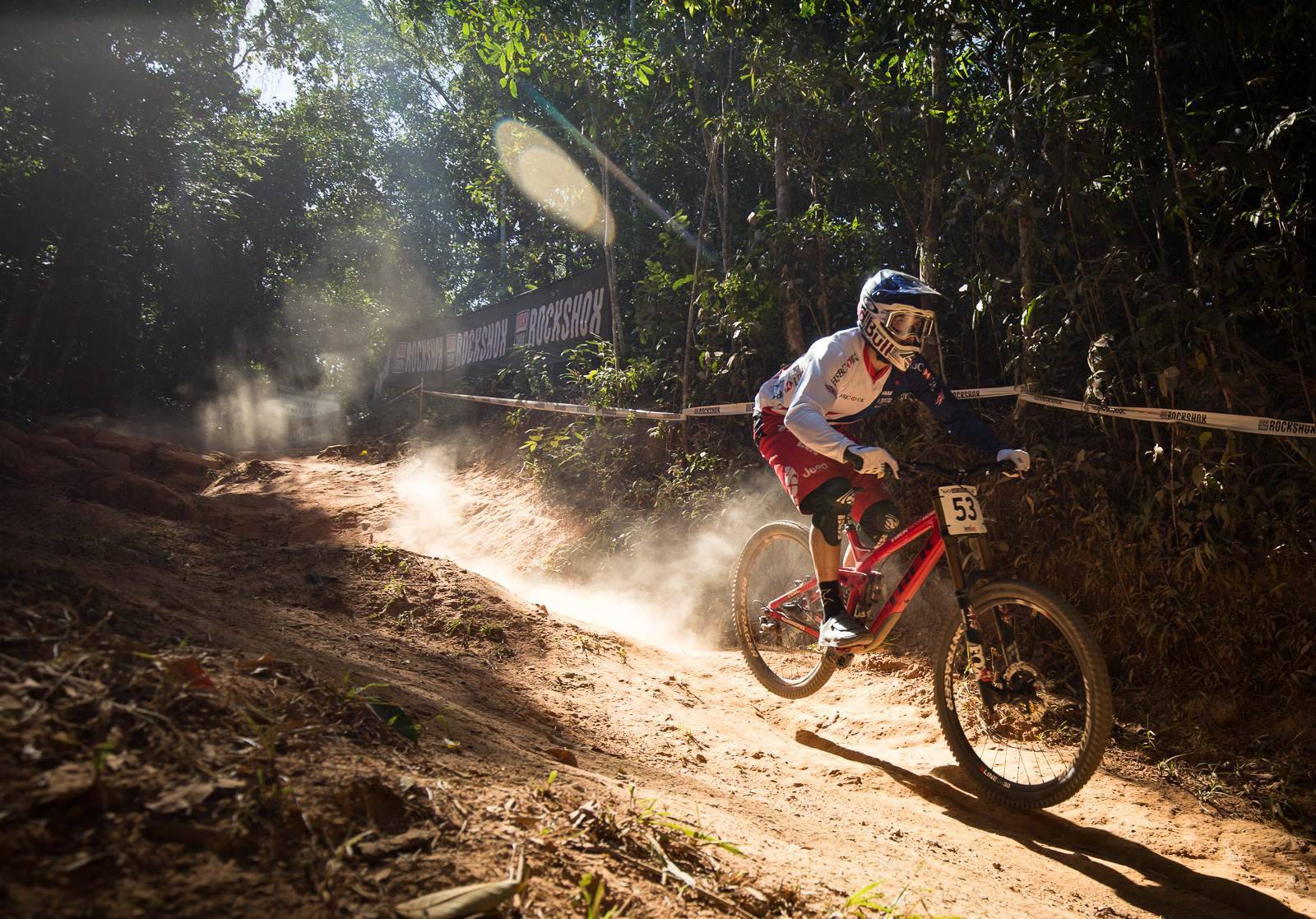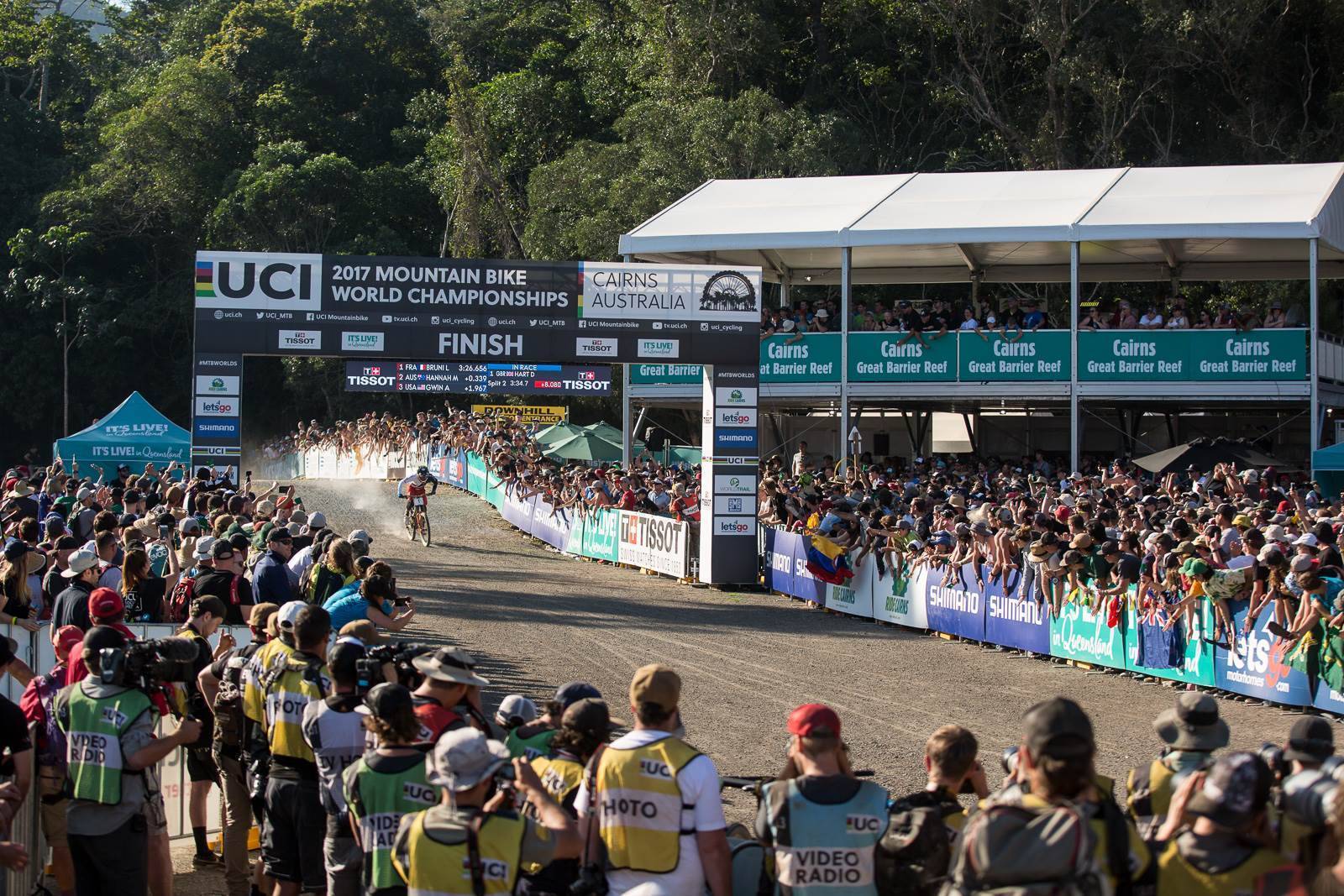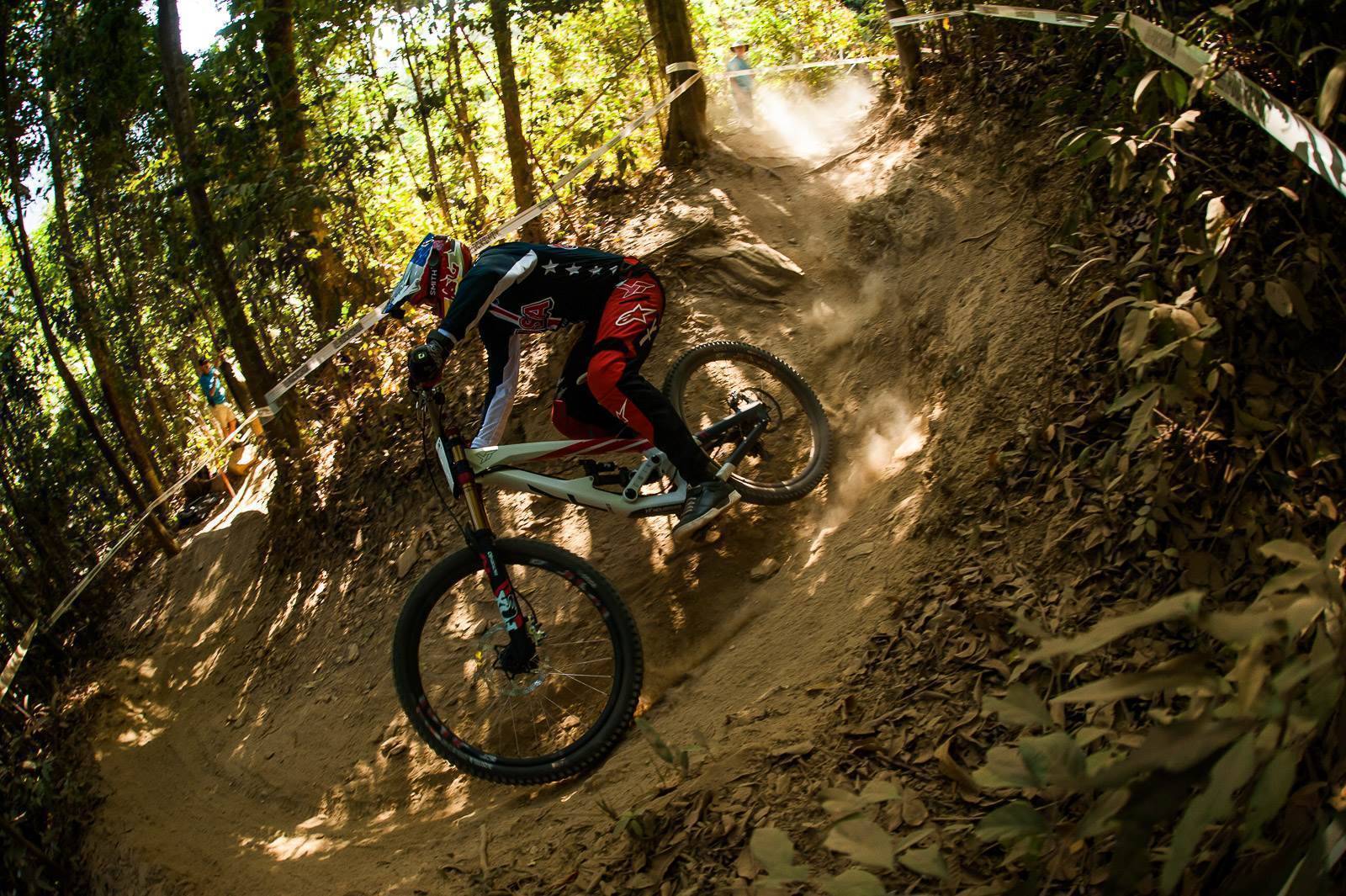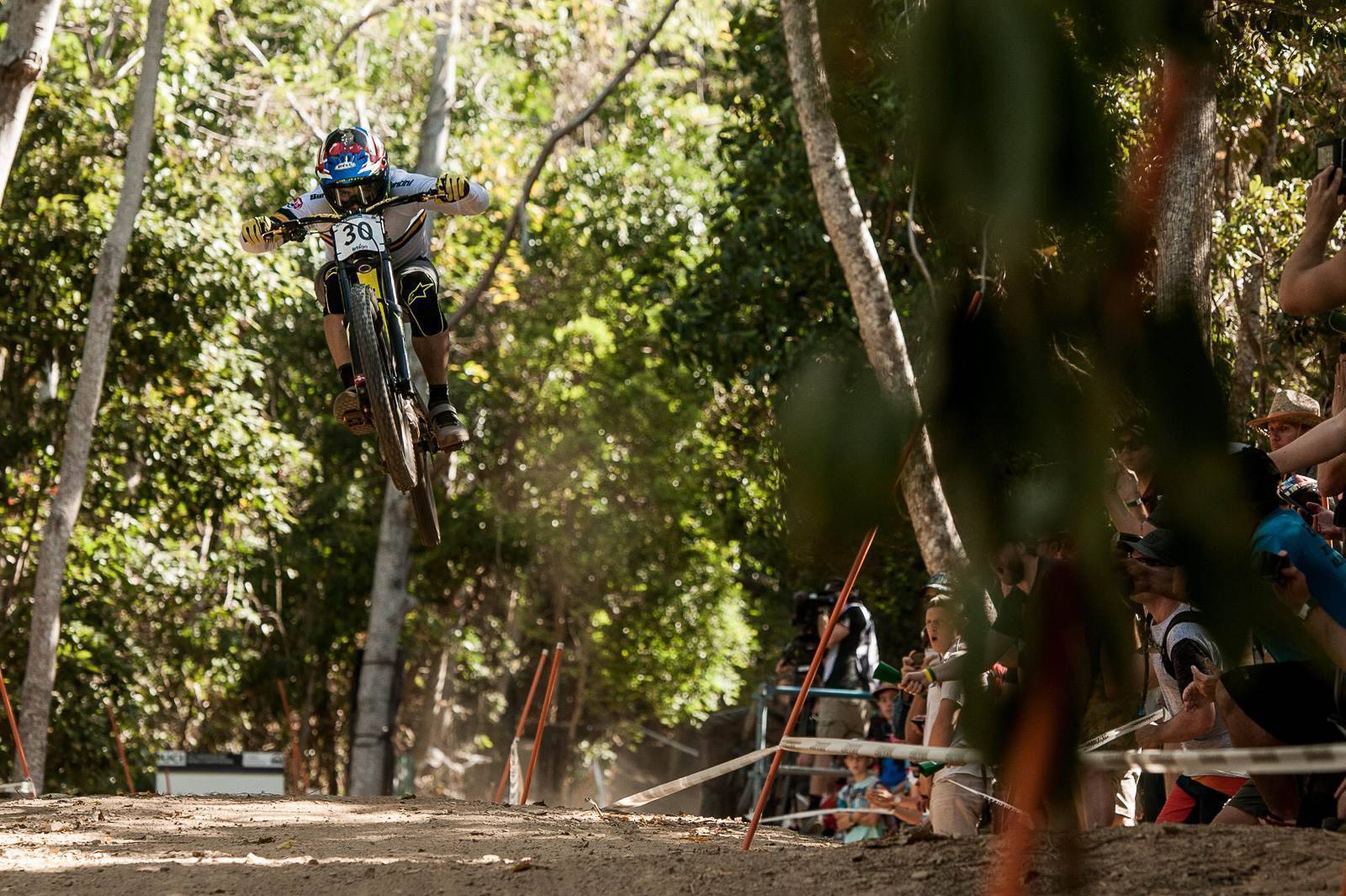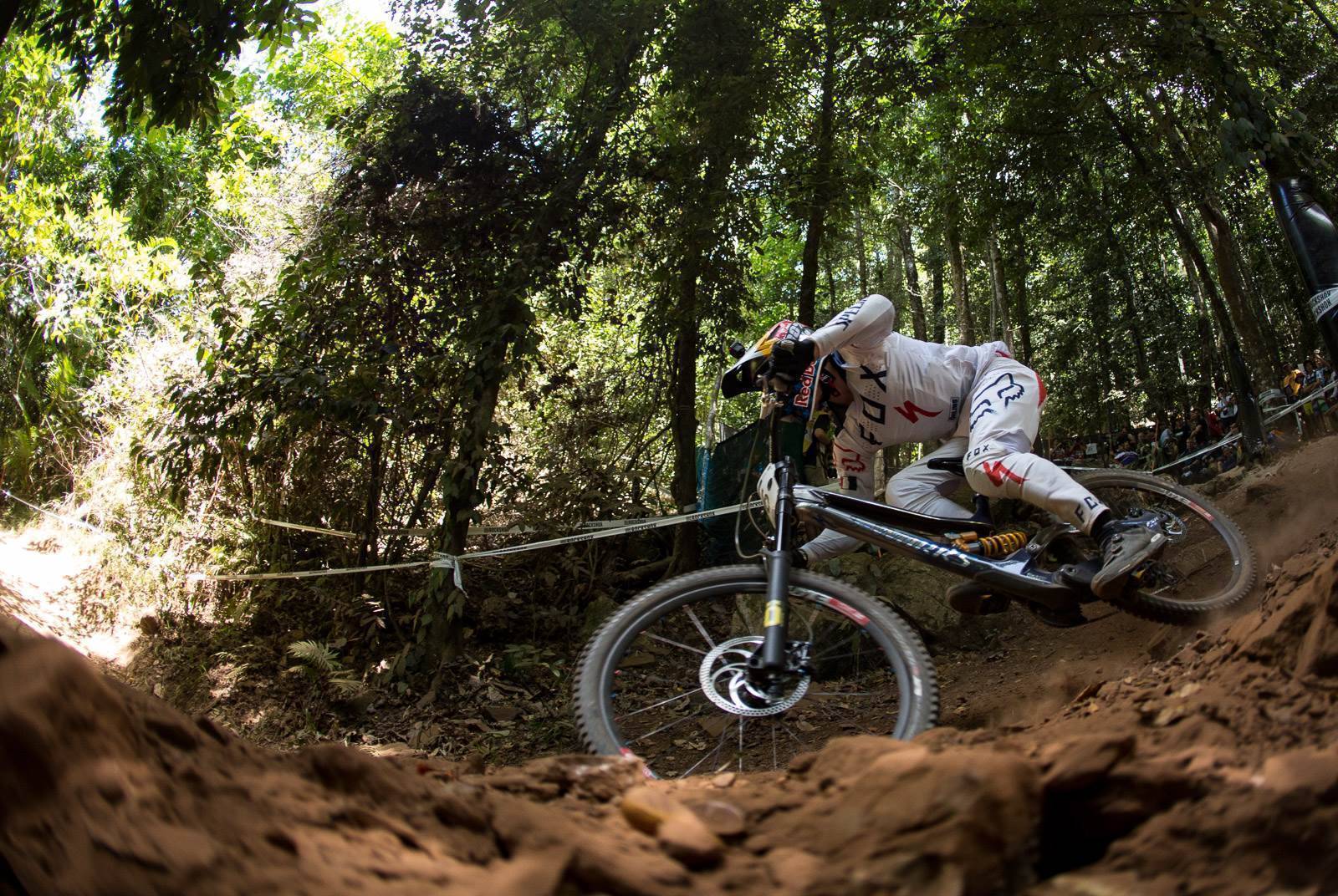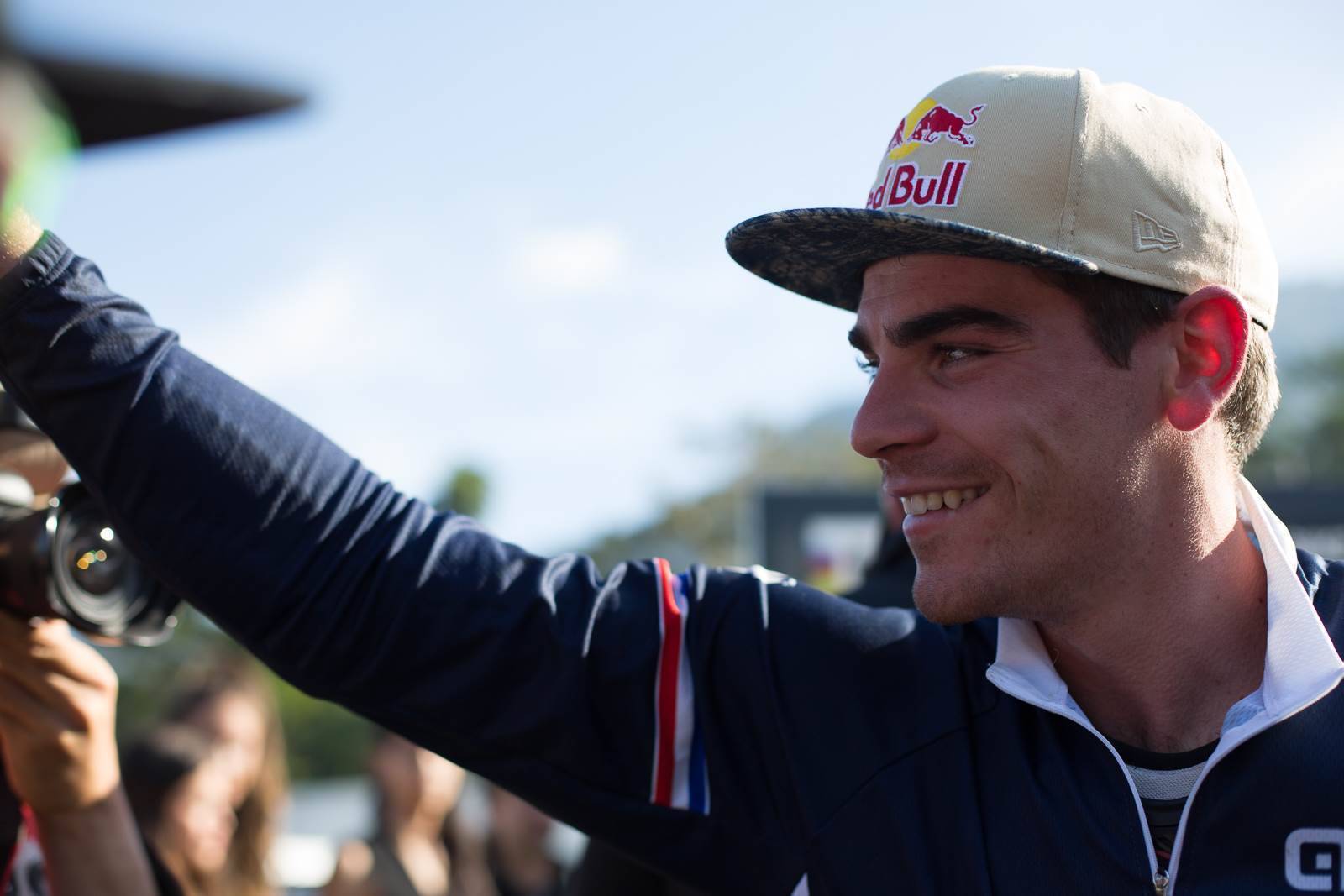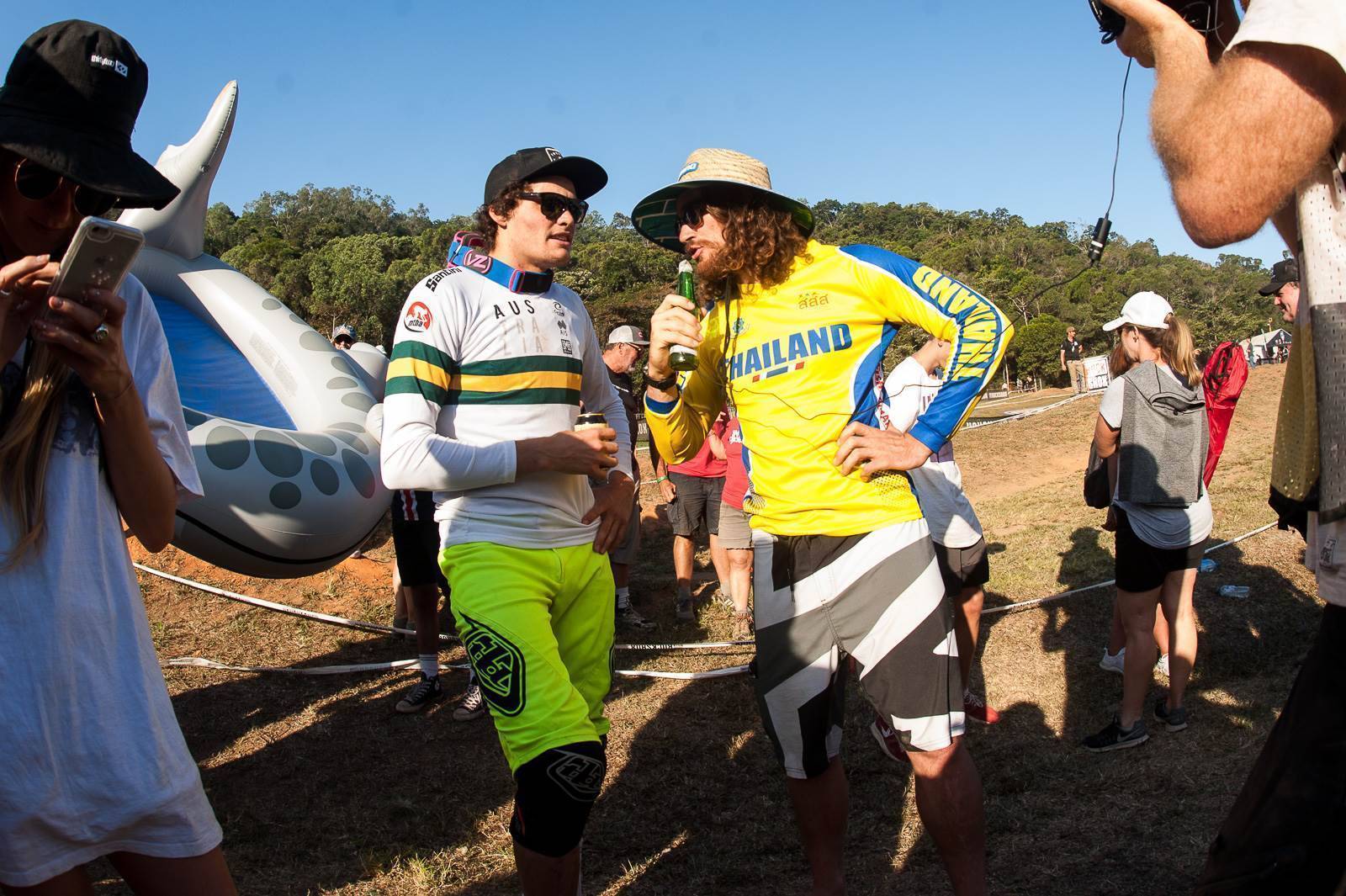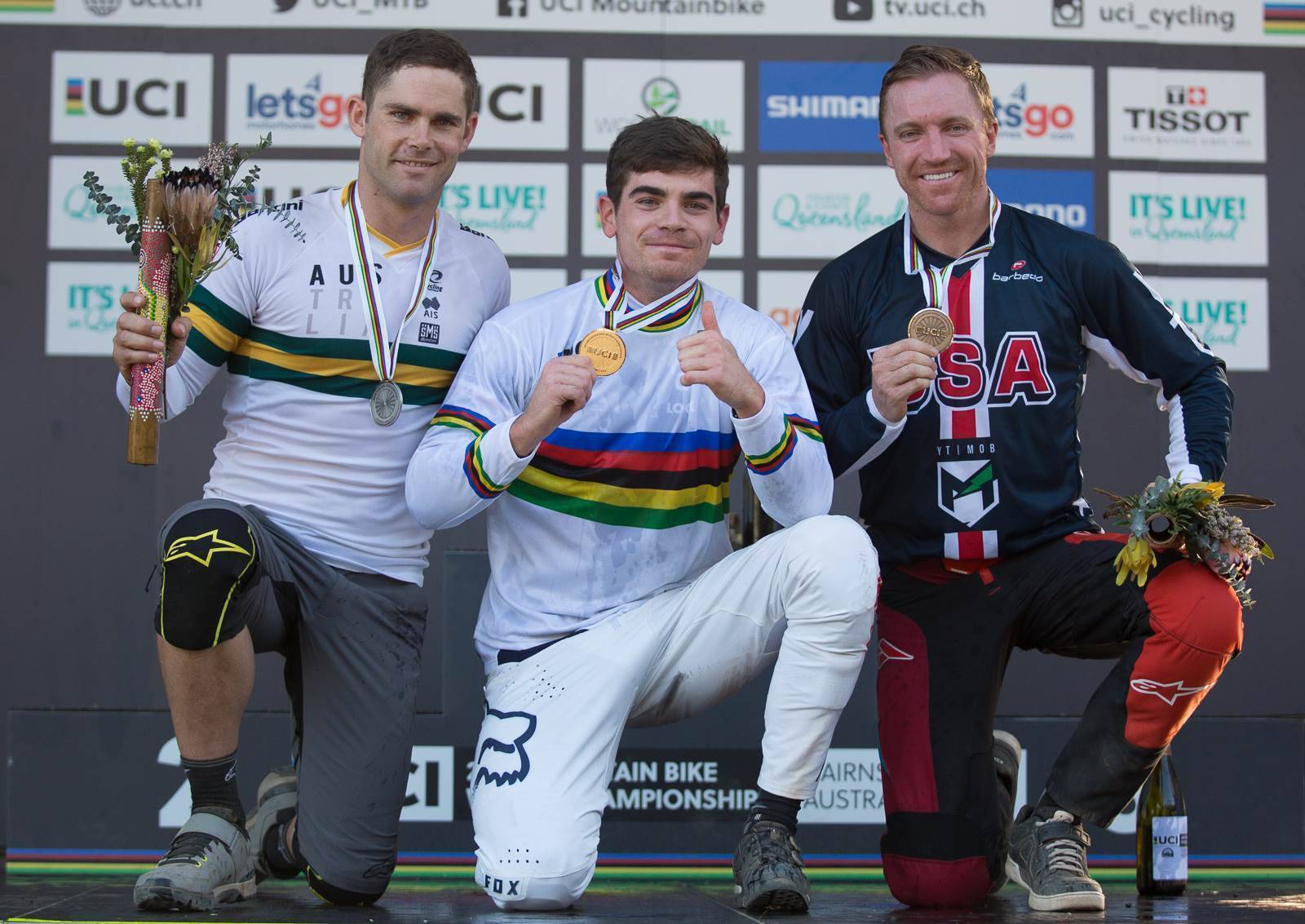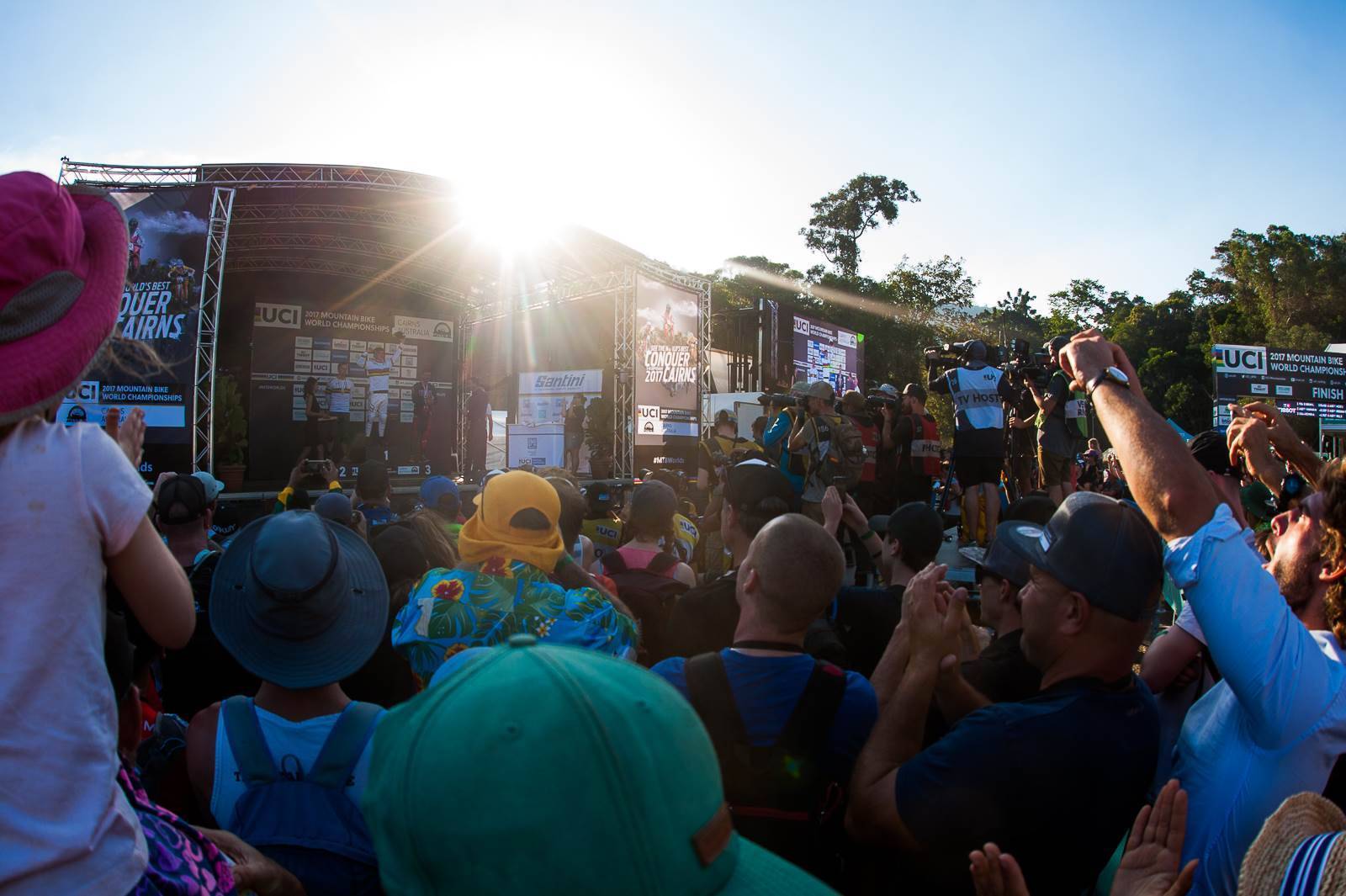 And on the final day, the downhillers took over Smithfield.
The whole day was devoted to racing with gravity against the clock. There was a steady stream of spectators moving towards the gates this morning, as people were keen to make the hike up the course for prime real estate in the rock garden, or below Mick's Drop, in the Stutters with the Moisty Boys or lining the side of the course from Brosnans Gap and The Generator.
Looking to the future of downhill
True mountain bike talent is found in the young, and the Junior scene is always the palce to look for future elite champions. With the Junior women off first eyes were trained on Aussie Ellie Smith, but it was Melanie Chappaz of France who was the fastest woman down the hill. 
With a time of 4:28:617 Chappaz would have sat comfortably in the top 10 of the Elite Women, and New Zealand's Shania Rawson would have been just outside it if both women were put in Elite. The future is bright!
Junior Men
The Junior Men had an immense field, with 49 riders passing through the start gate - although Germany's Simon Maurer didn't make it down in one piece - coming unstockabove The Generator. He was carried out on a stretcher (eventually) and we hear he has a broken hip.
After a long course hold riders were back into the jungle again. Rider after rider, run after run, the course was changing. The dust hung thick in the air and each successive rider was forced to hit their lines blind in some areas, hoping nothing had changed. At one point, a rotton branch from a tree fell onto the course in Vines, gouging a hole in the crumbling earth. Thankfully a marshall grabbed it before the next rider. The jungle is full of surprises.
Team GB put on a master class, but it was Matt Walker winning 3.448 seconds ahead of compatriat Joe Breeden who took away the biggest prize. Maz Hartsenstern of Germany took bronze.
Ben Zwar was the fastest Australian, a little over 5 seconds off the pace of Walker, finishing in 6th. While Josh Clark nailed the top section of the course, like many others he tailed off at the end. While the top was hard, hitting the bottom fatigued was forcing mistakes for lots of riders, or had them calling on tired legs.
You can find the full results online.
Silver for Tracey Hannah! No, Bronze!
The Elite women's race may end up being marred by a timing glitch that seems to be figured out. Or it could be remembered for what might have been, had Tracey Hannah not lost her front wheel and ended up upside down in the vines. But hopefully it's remembered for Australia having two women in the top 5, and 3 in the top 10.
It was Canada's Miranda Miller who was fastest down the hill today, and she even admitted that much of it was not making mistakes.
"I had a hard day yesterday where I just kept crashing everywhere, so my tactic today was just to be patient, and for once it paid off," said Miller.
Tracey Hannah was on a good run, until she crashed. She seemed to pause before getting back up.
"I hit my head. So I didn't realise I was down. I guess there was some disappointment while laying in the vines but it was a race so I knew I had to get going again," said Hannah post-race.
"I never put an expectation on the race, the goal is to win and it's a race in my home town. But I never said I'd walk away with a rainbow jersey. It's still a downhill race and anything can happen."
There was confusion with the timing as it showed 2nd when Hannah crossed, and then when the 2nd ranked rider Myriam Nicole crossed it said she was 18th - over 40 seconds back. But she hadn't crashed.
"I found out later that she hadn't crashed - but having seen her ride all weekend I expected her to be in the top 2" remarked Hannah. After getting back to her team tent and hearing she was about 47 seconds behind, Nicole's team looked into the result, and Tissot updated timing and the results. NIcole was 2nd, Hannah was 3rd.
"I'm super stoked on all the Aussie chicks who got down that hill" said Hannah, on the success of Australian downhill today. "The indsutry is changing and we have more women racing."
Loic Bruni grabs another world title
Can Australia ever forgive Loic Bruni? Last year he won the World Cup in Cairns ahead of Troy Brosnan - and this year he pushed Mick Hannah out of the hot seat.
It was non-stop action down the track though. Sam Hill was the first man down, sending it off Mick's Drop and gapping the lower Stutters above Paw Paw - all on his enduro bike. Hill's run was super-quick, and as first man down he would always go to the hot seat. But he would end up there well into the afternoon.
The only person to push Hill out was Mick Hannah, who had what looked to be a faultless run down in 3:26:995, about 1.5 seconds faster than Hill.
"I had a good run, my goal all week, and since 5 years ago when we knew World Champs was going to be here, I knew it was a good opportunity for me. I just wanted to do my run. And I achieved that today," Hannah remarked in the press conference. Hannah was pushed off the hot seat by Loic Bruni.
"It hurt quite a bit to get second, but it's 23 years since the first time I got second at worlds. My run was great and the crowd was amazing. To be sitting here with these guys is really special."
Loic Bruni ended up as the fastest man down the hill - but even he didn't truly believe it was possible until he had achieved the result.
"When I crossed the line I saw I was in front of Mick and it was a massive relief. Mick was obviously the man to beat. It was a massive accomplishment," said Bruni. "It's a track where you have to be complete and I trained hard, and my World Cup season hasn't been as good as Aaron or anyone. I worked hard for this race and yeah, we made it. It was a hell of a race and I knew Mick was going to be the winner, but I only believed I could win when I crossed the line and the light was green. Today was crazy - I love Cairns now."
We watched as Vergier pushed hard but couldn't quite make the impact he needed to, then Jack Moir, and finally Aaron Gwin, who moved into the 3rd seat on the hot seat. Could Troy Brosnan bring something special out?
In the end Brosnan was almost 3 seconds off the pace of Bruni, finishing 5th - we had 4 Australians in the top 10, and 3 in the top 5. 
But what of Aaron Gwin, who won the World Cup, and for once looked to be focused on winning a World Title, as opposed to treating it as a 'bonus race'.
"This was the craziest World Cup season I've ever been a part of, the funnest one for me, with a crazy battle with Greg all year and so many ups and downs. And coming into Val di Sole with all the pressure and being able to pull it off there, I really tried to not ease up after that race and get home and get into training. I really wanted to win this race." But Gwin didn't have the dream run he'd need to take home the rainbow stripes.
"It's not a track I would say that would favour me, but after timed runs the other day I was feeling confident that I could pull it off. But to be straight up it was a bit of a bummer run. I messed up at the top, and got frustrated and kept making mistakes all the way down."
"When the track is like this and super slippery, when you make a little mistake it magnifies it. So hats off to these dudes for throwing it down, it's been a fun battle all year with everybody."
You can see the full results online - and stay tuned for more features this week and in our next issue.
Australian Mountain Bike