The latest round of the UCI cross-country World Cup was hectic! Slippery conditions, tight finishes and a huge crowd in Lenzerheide.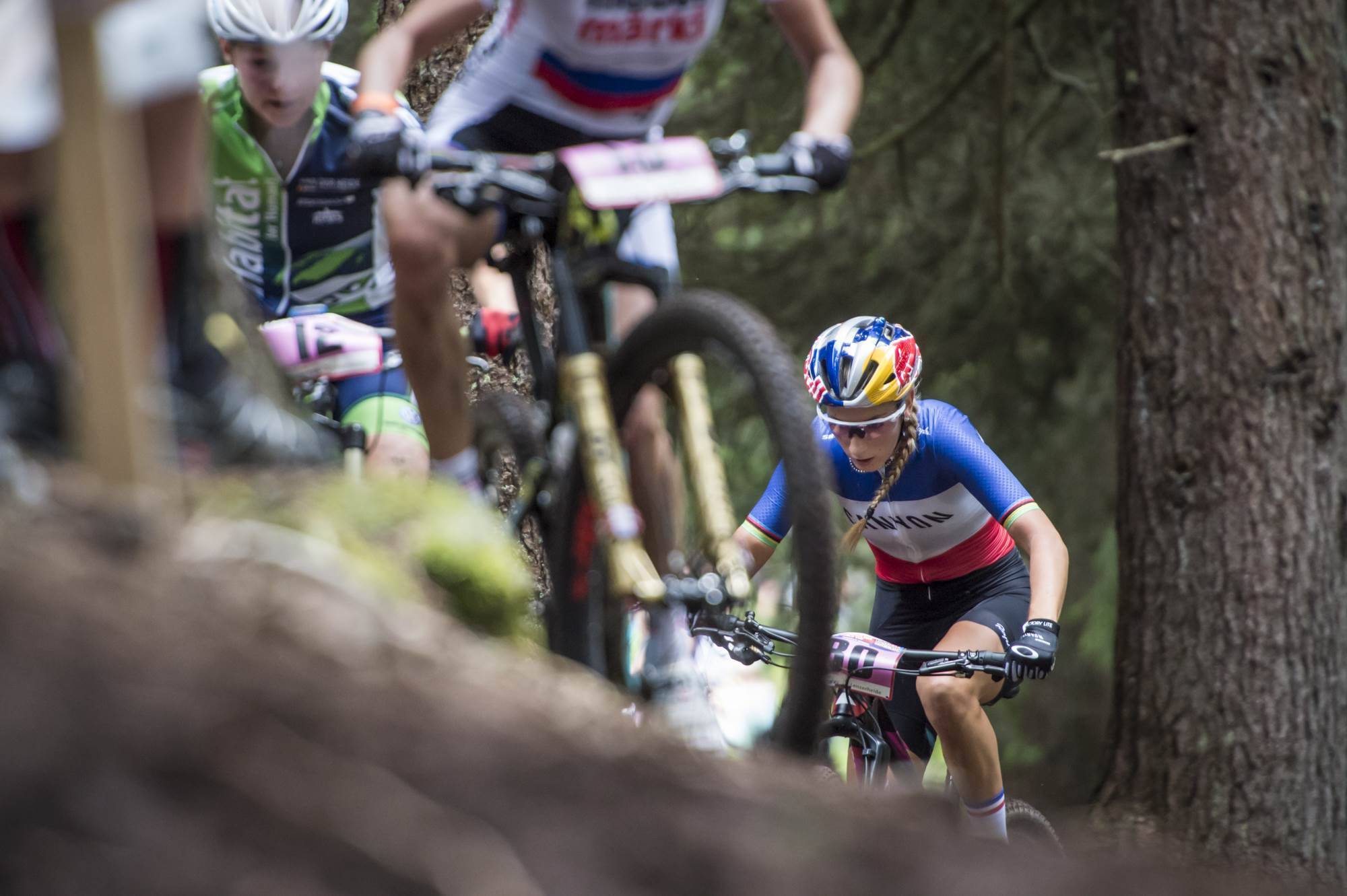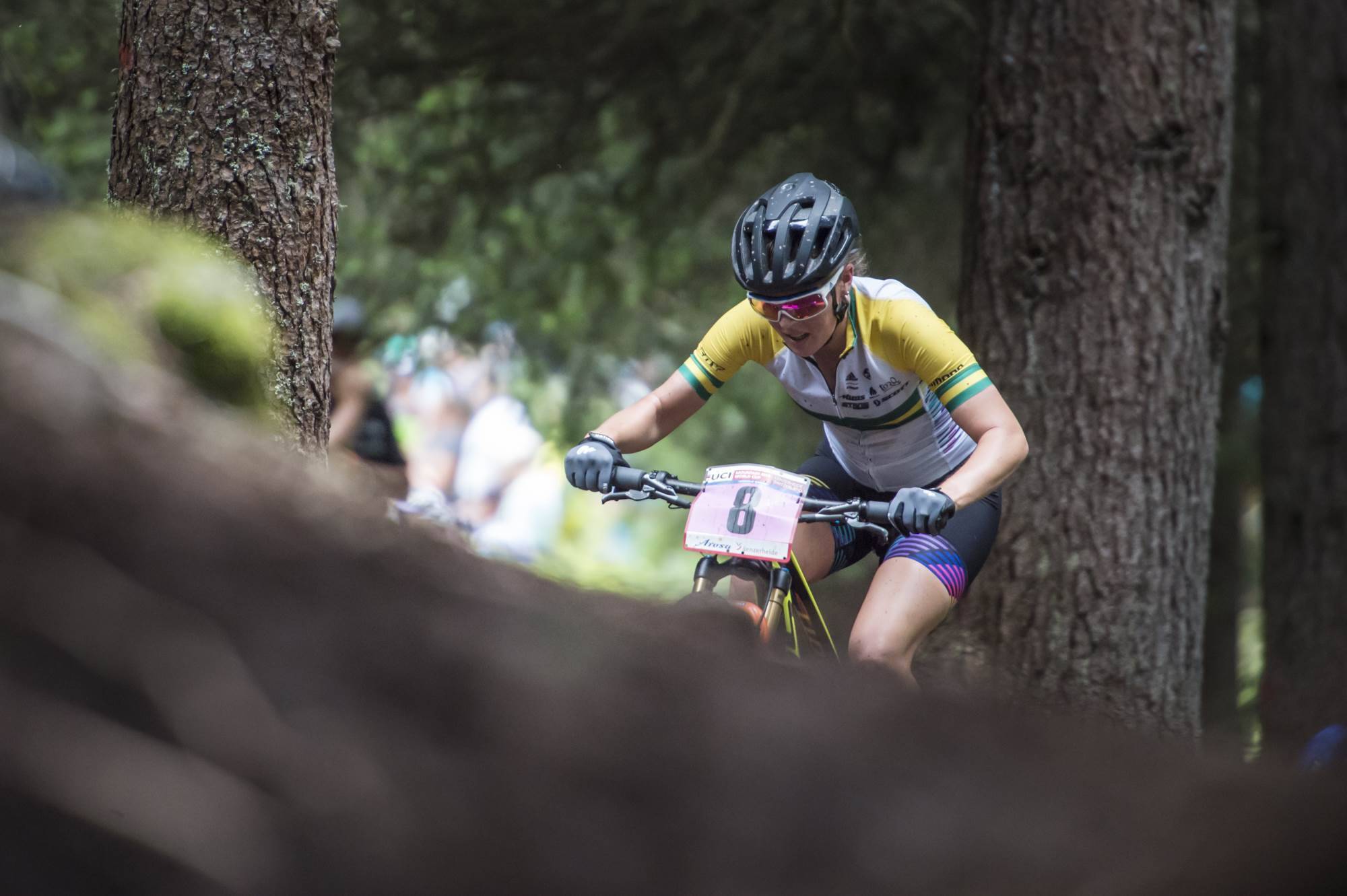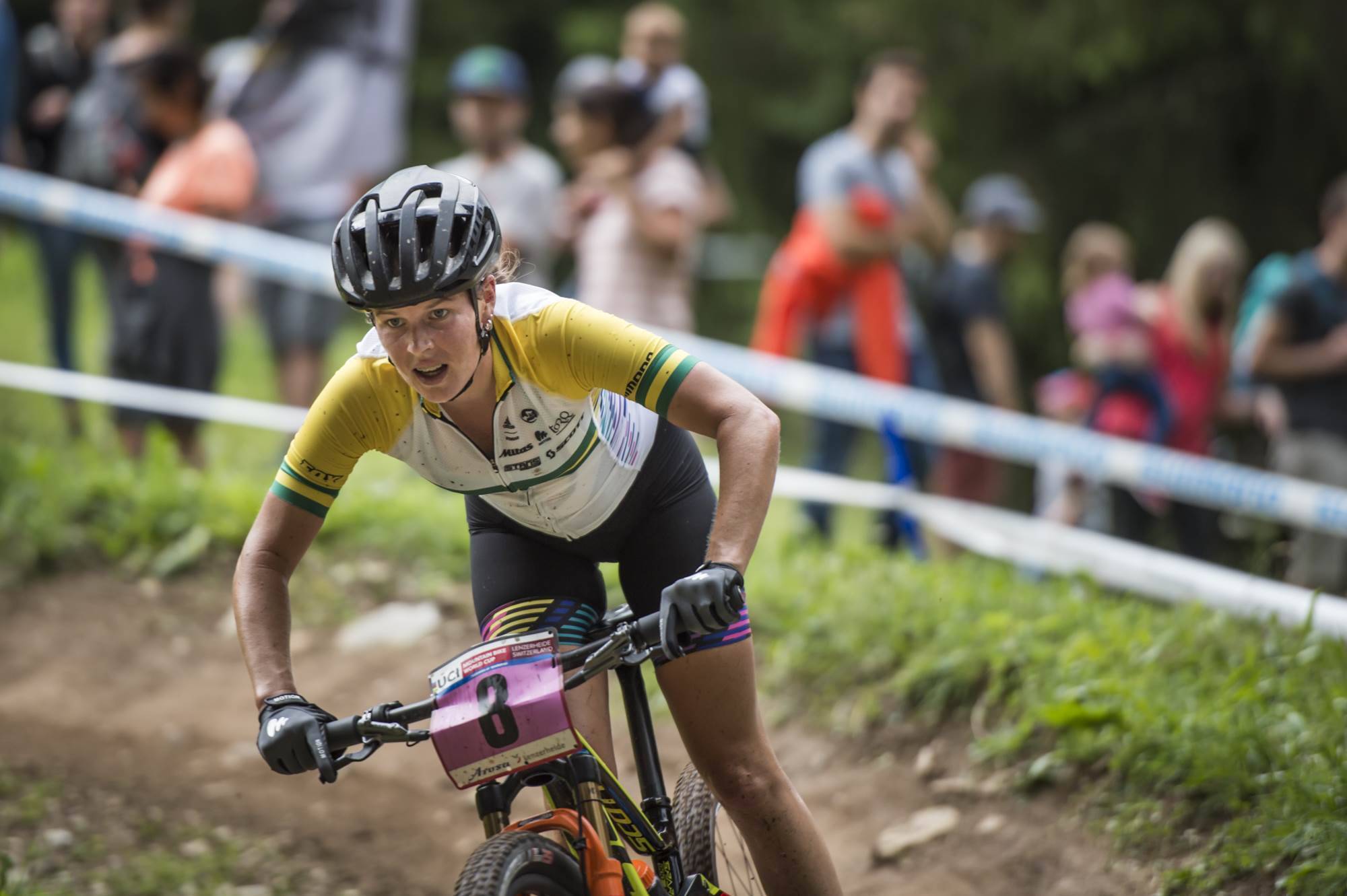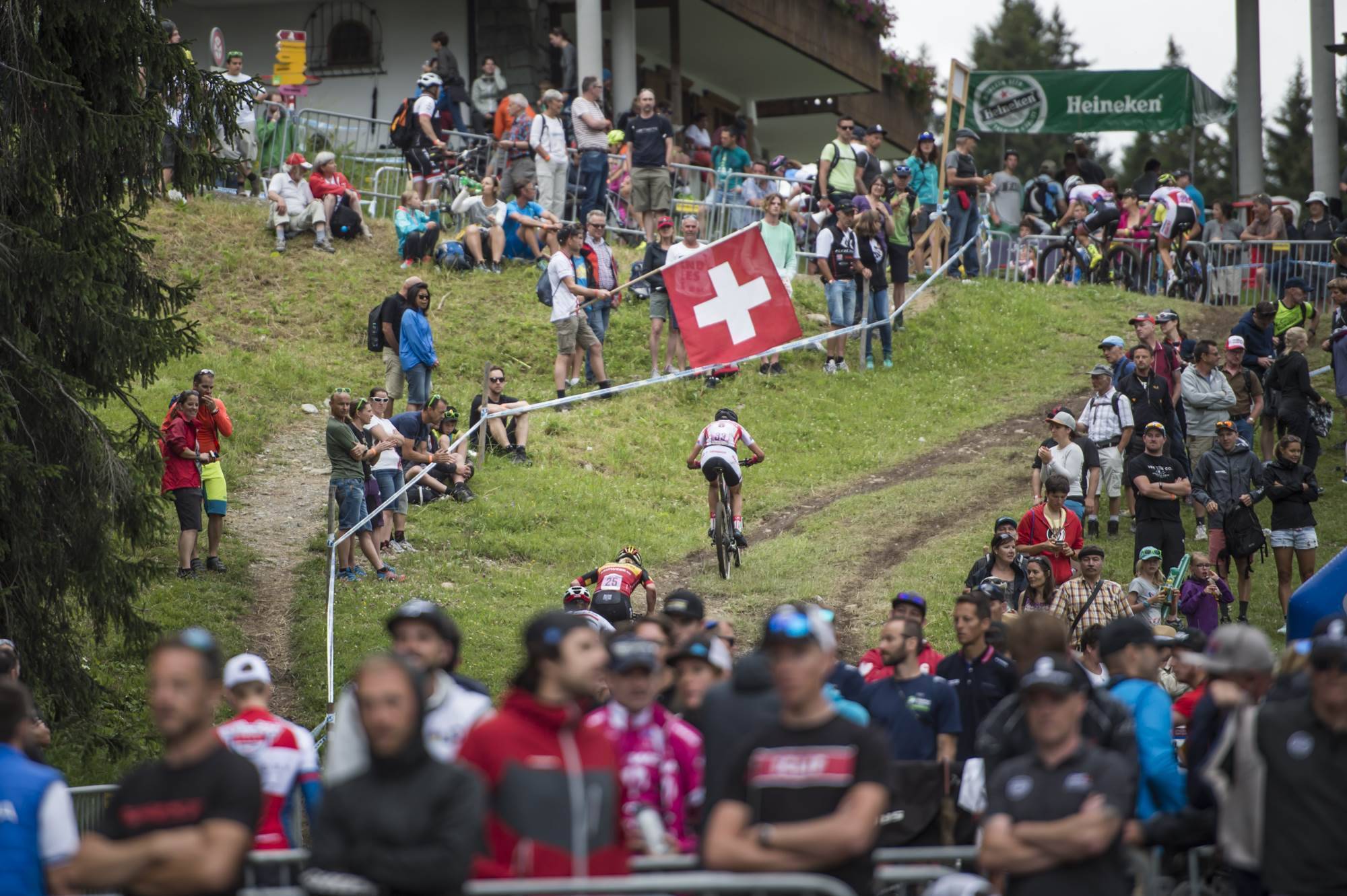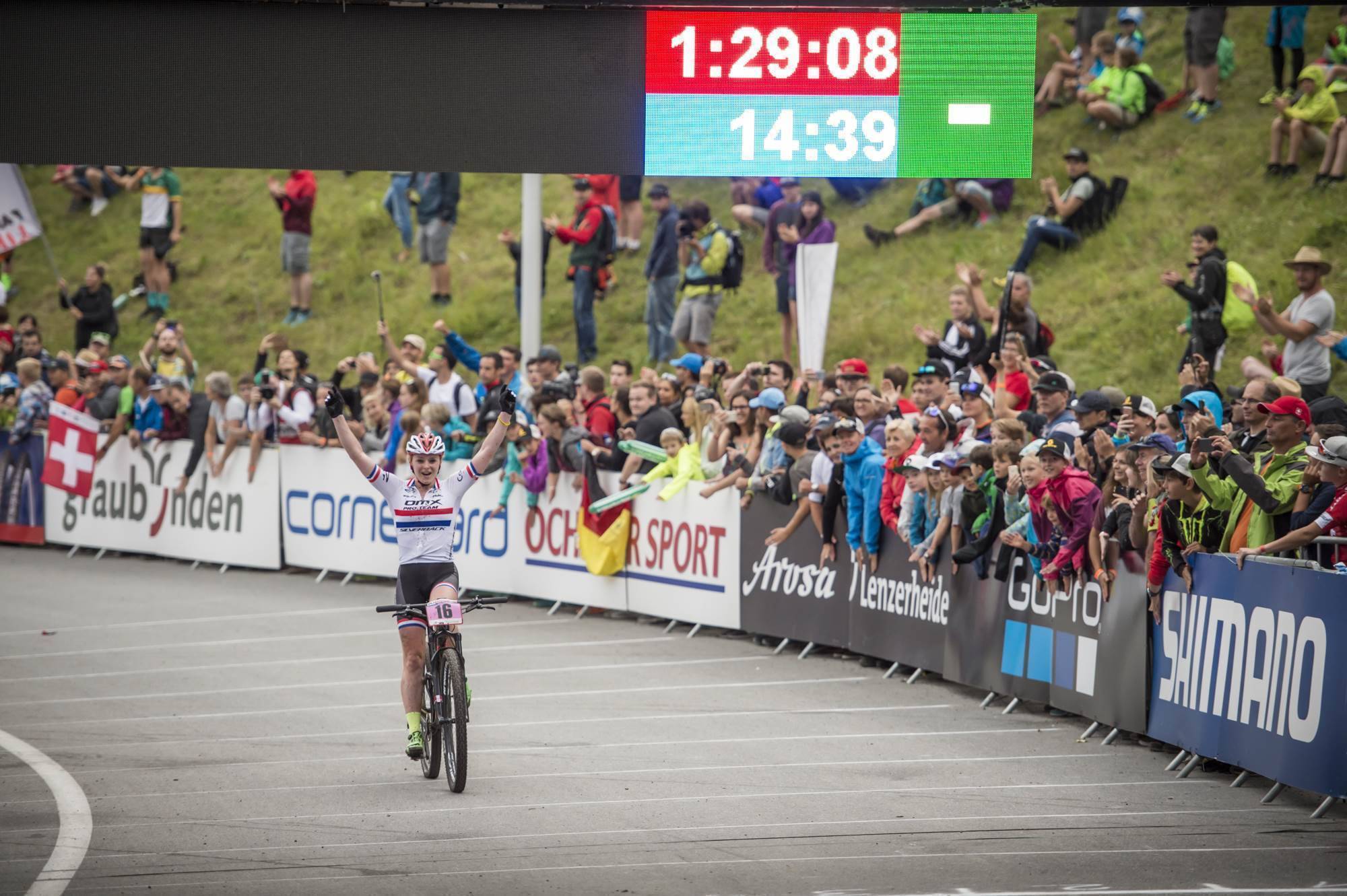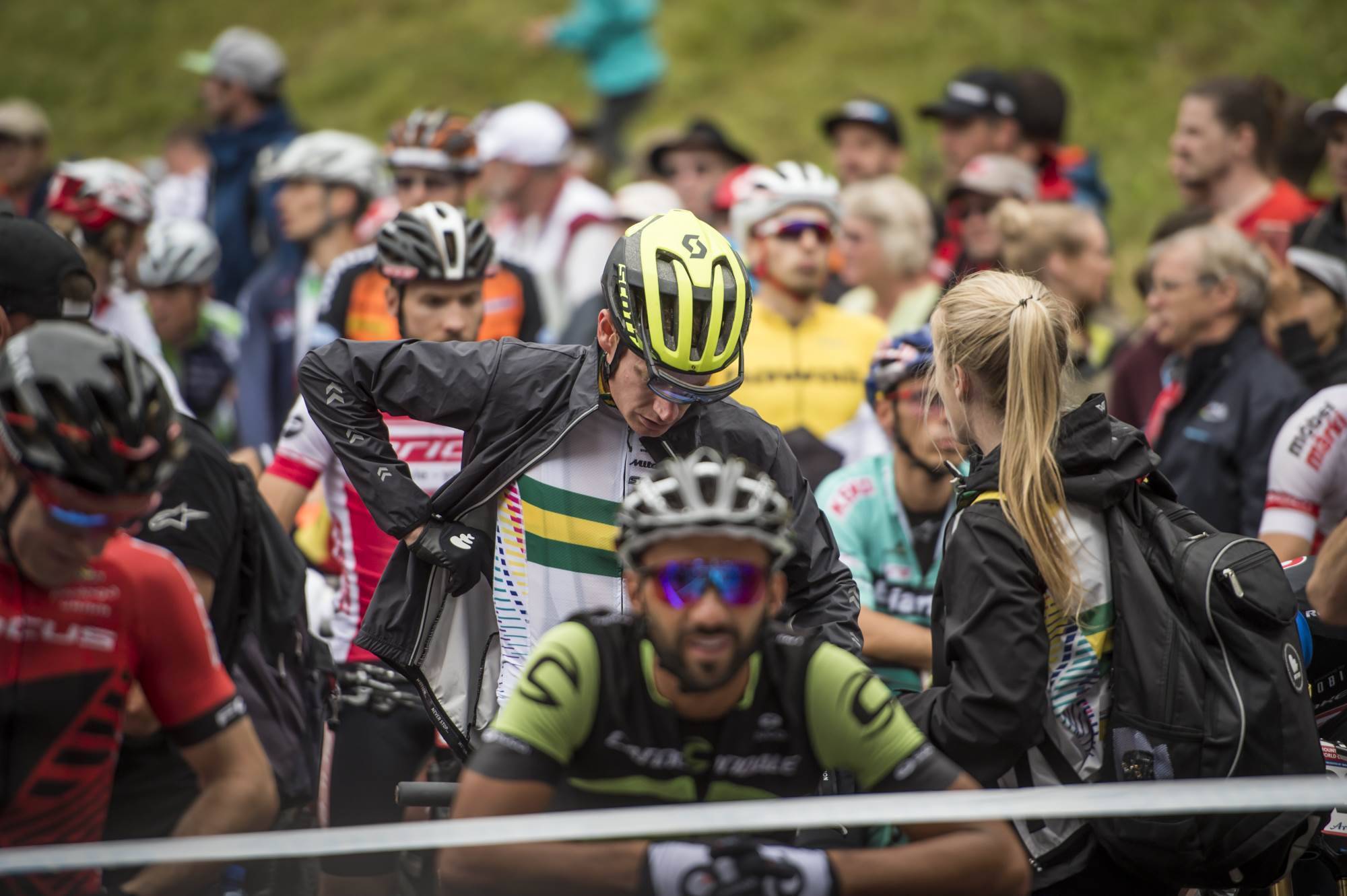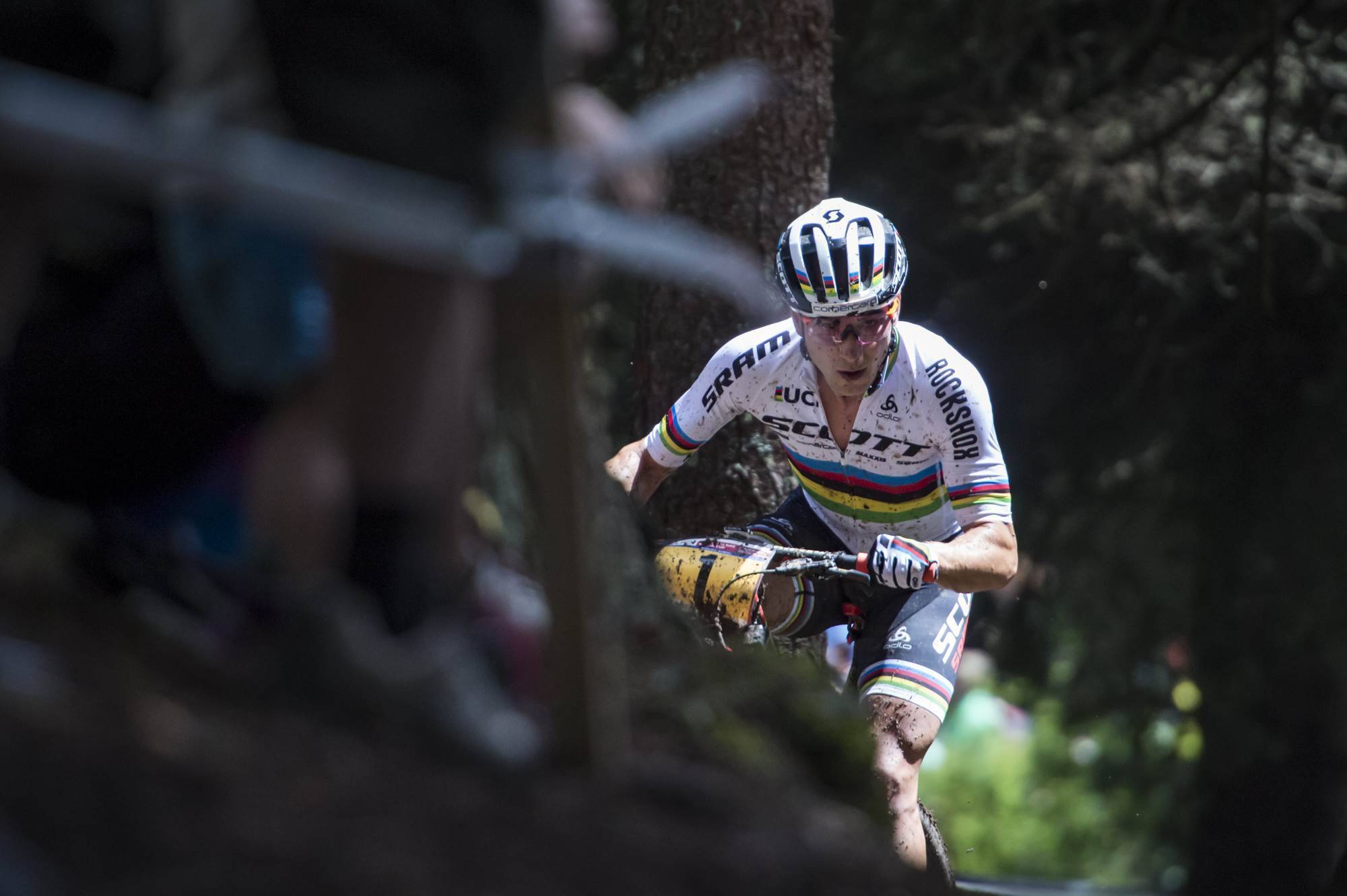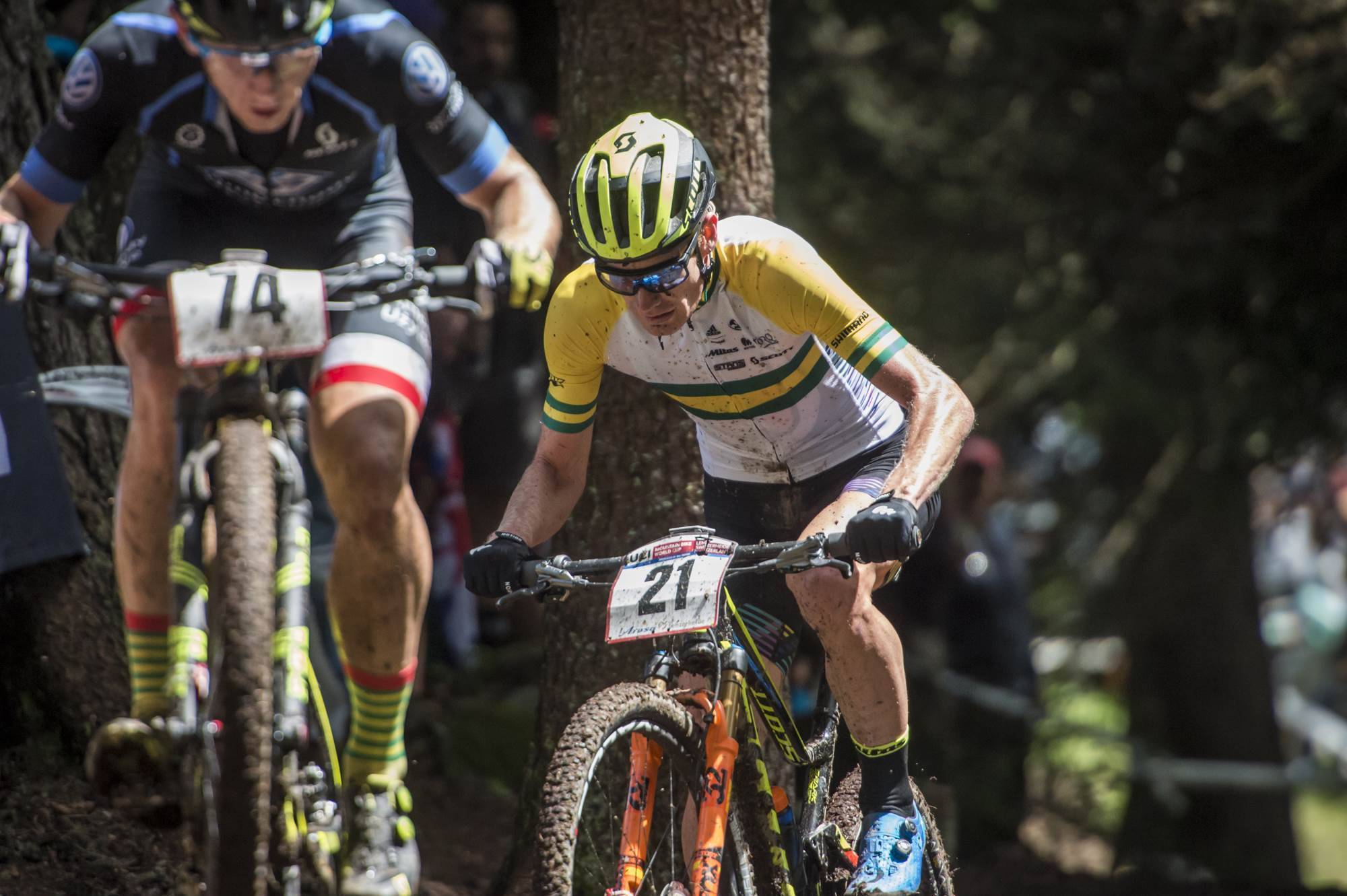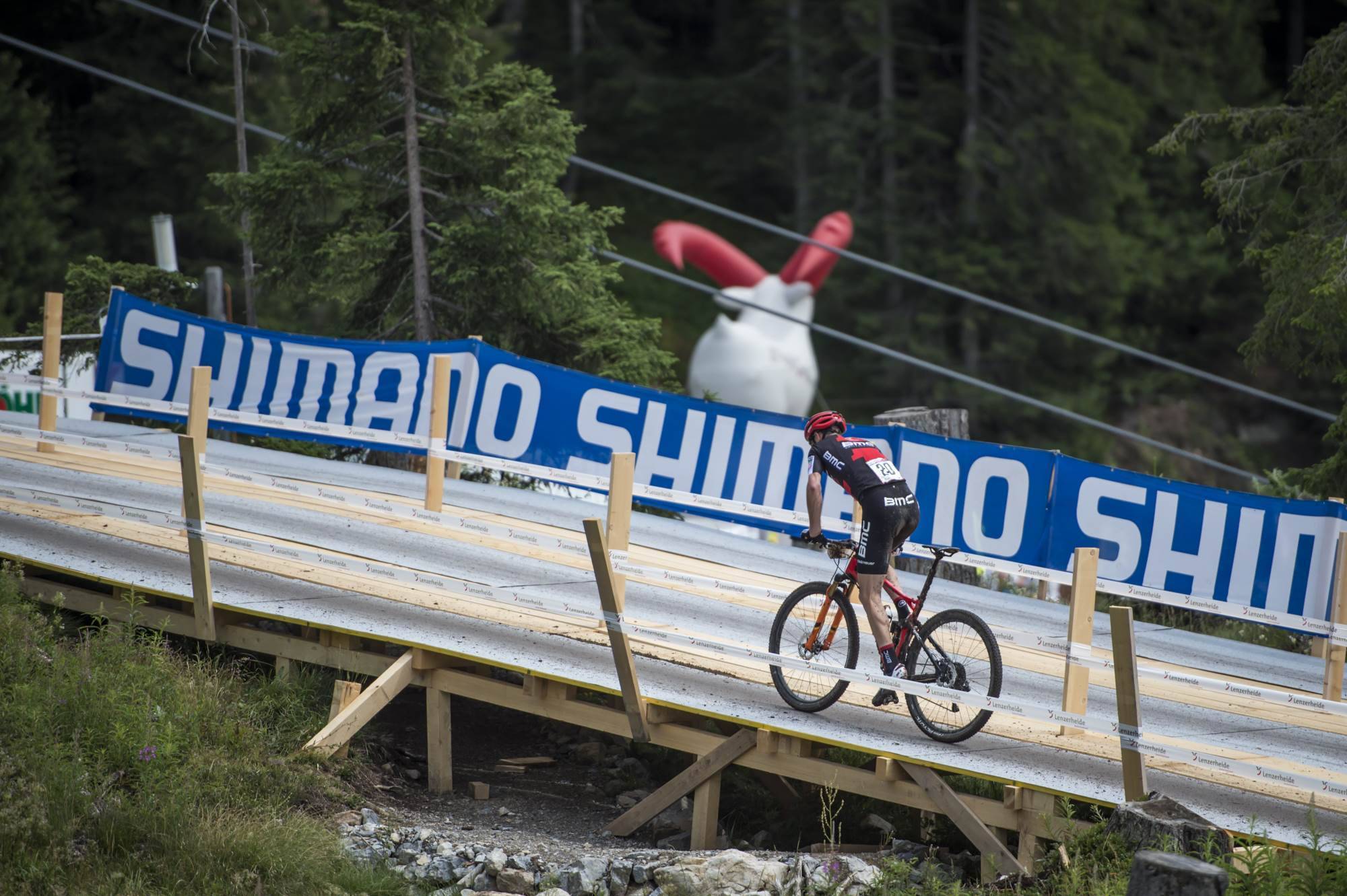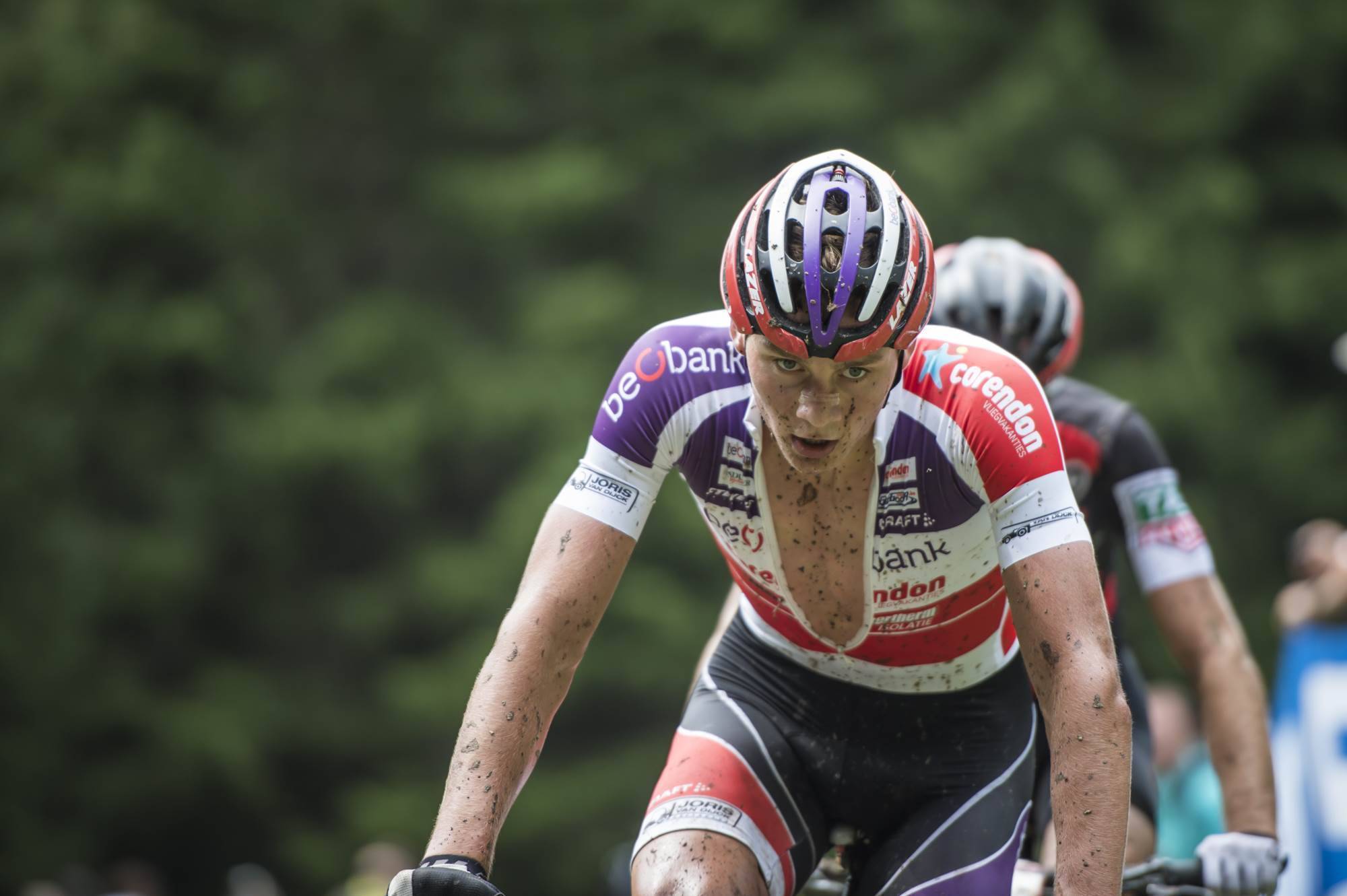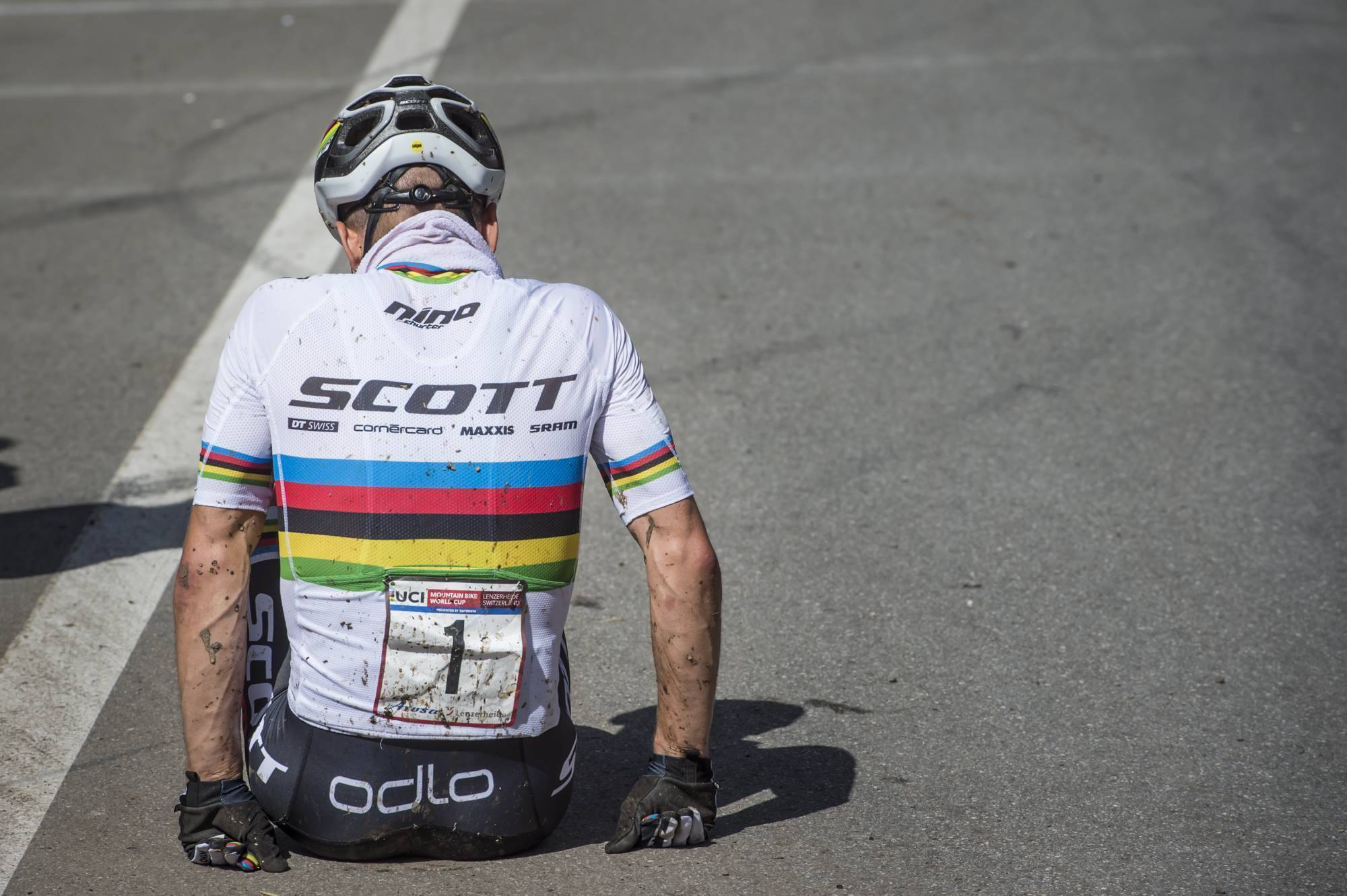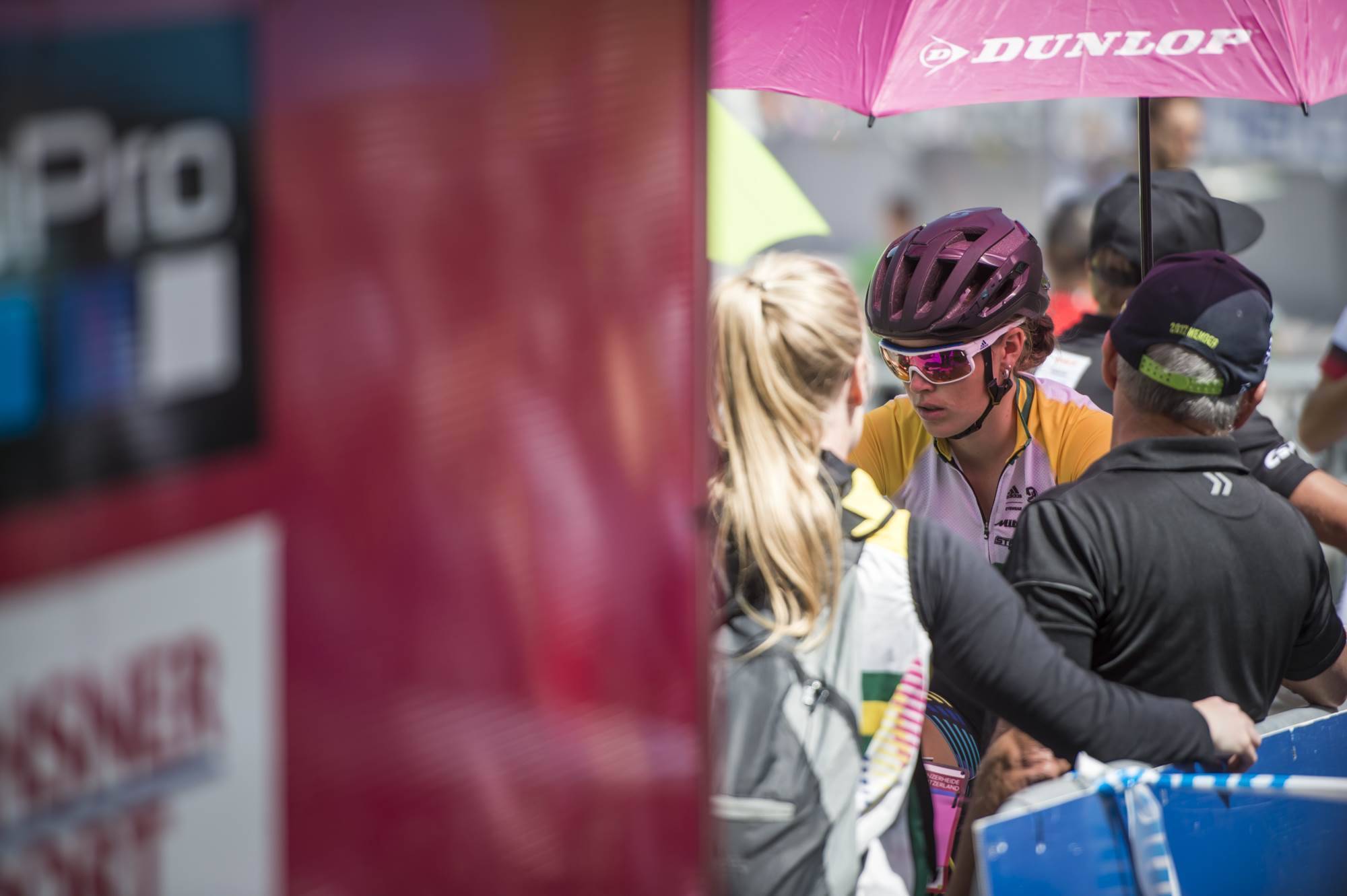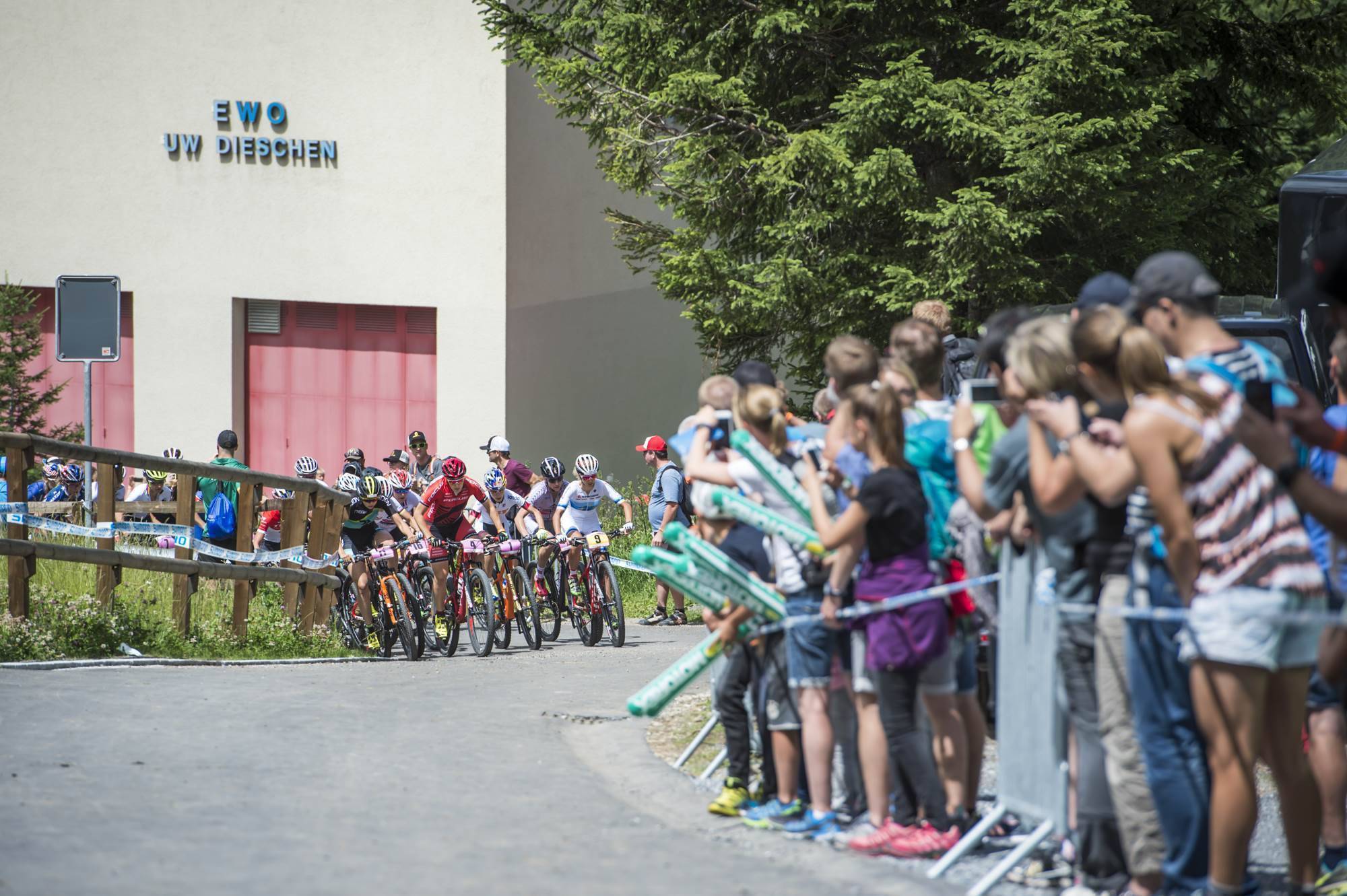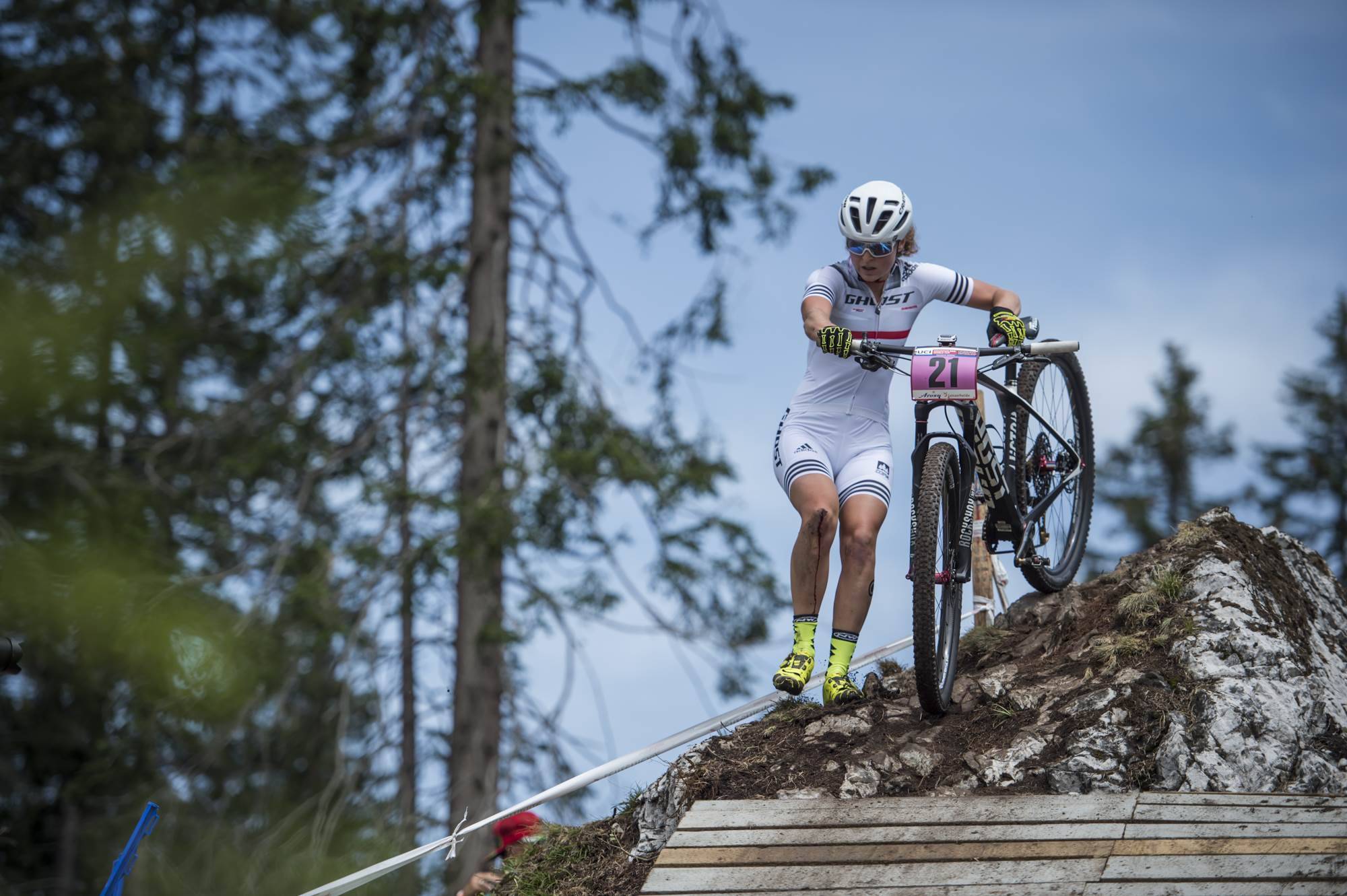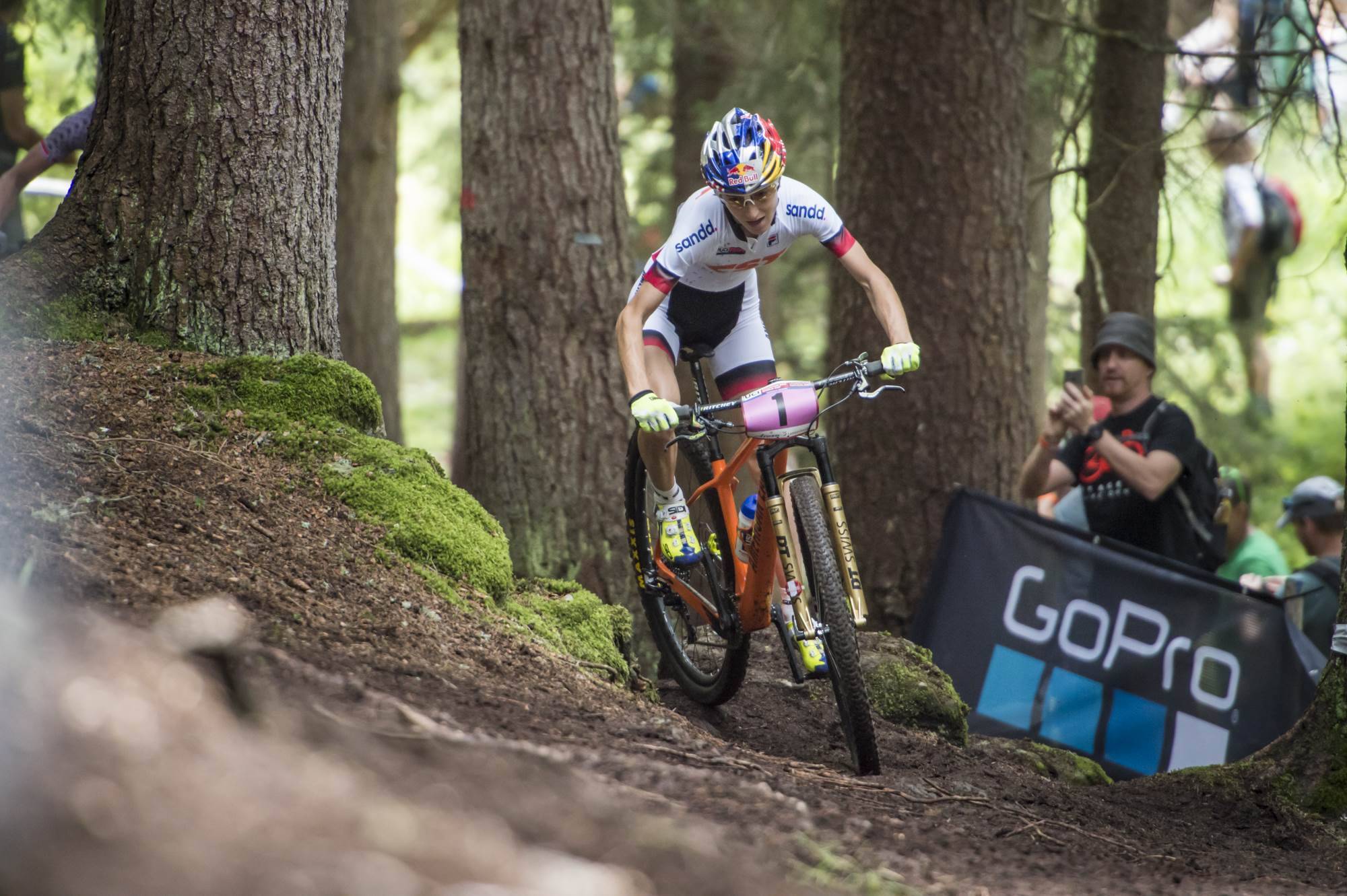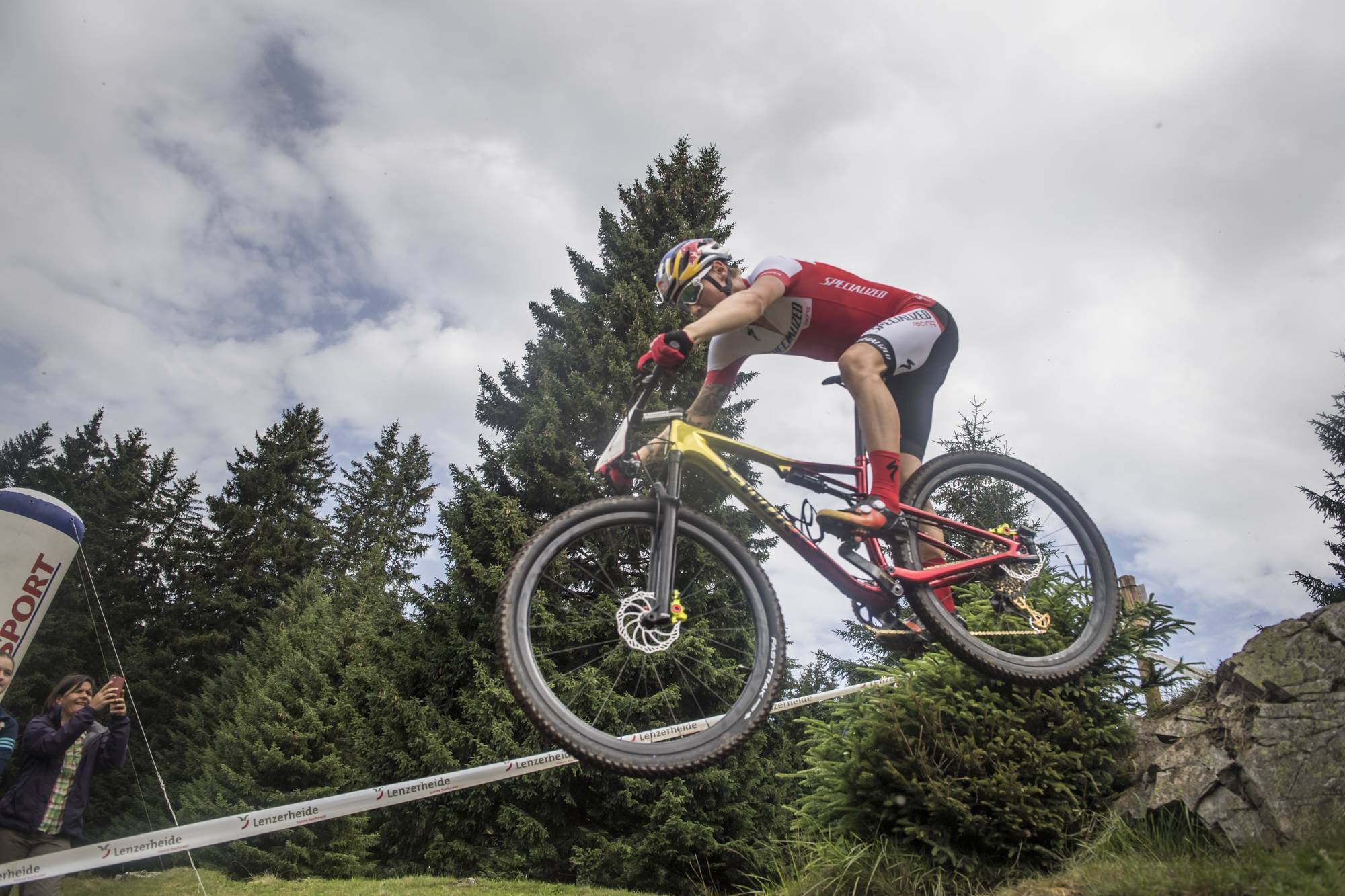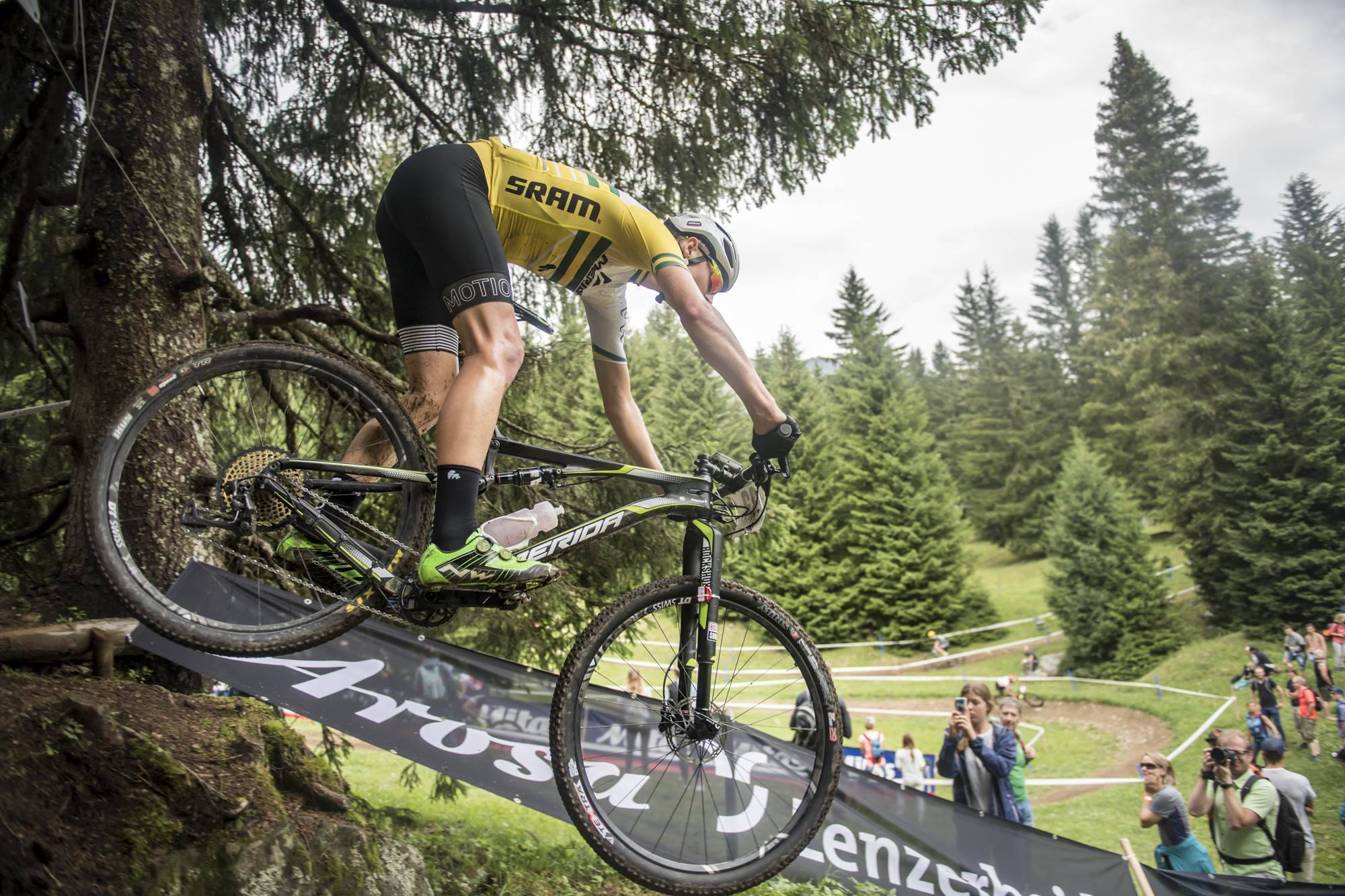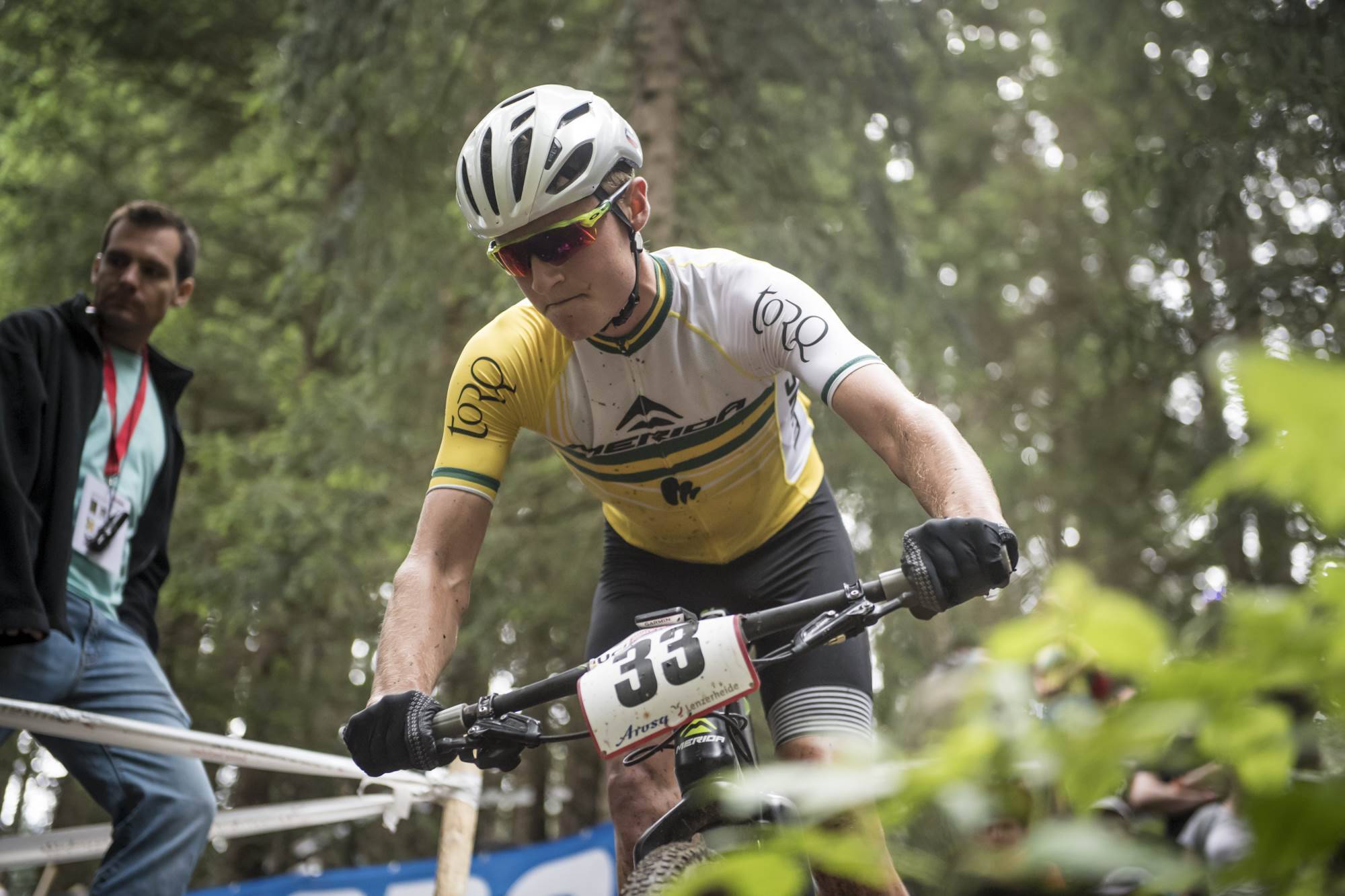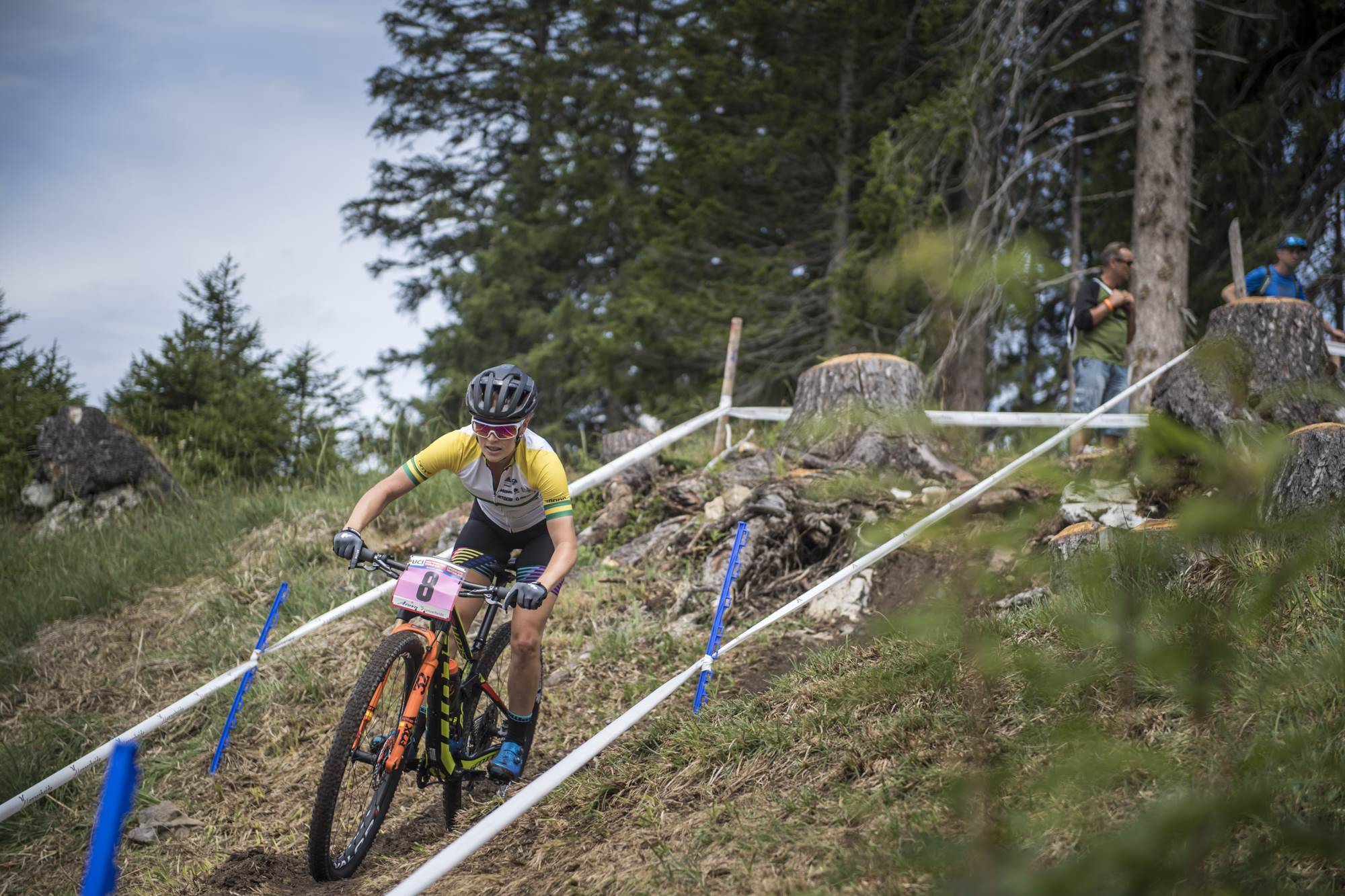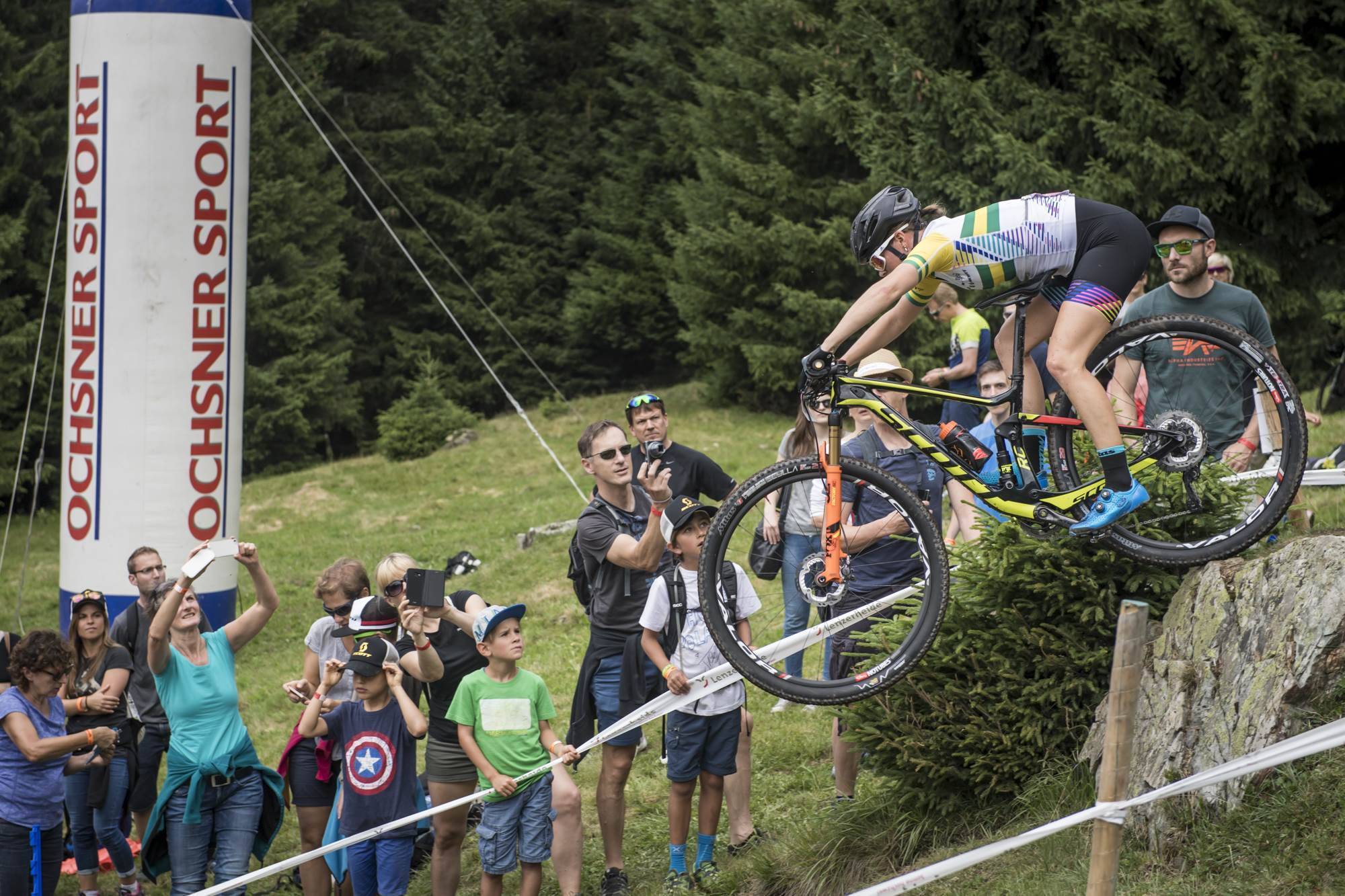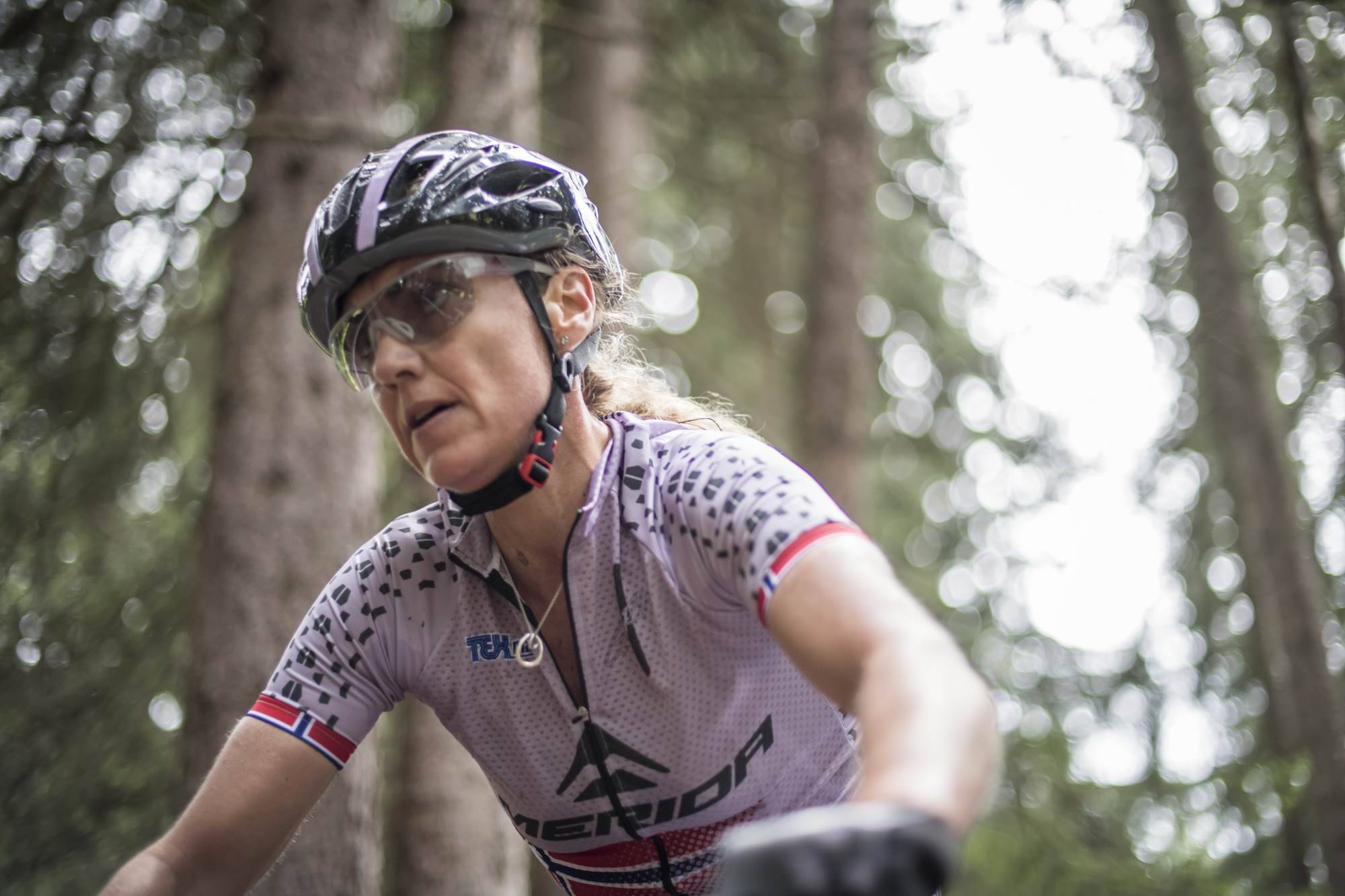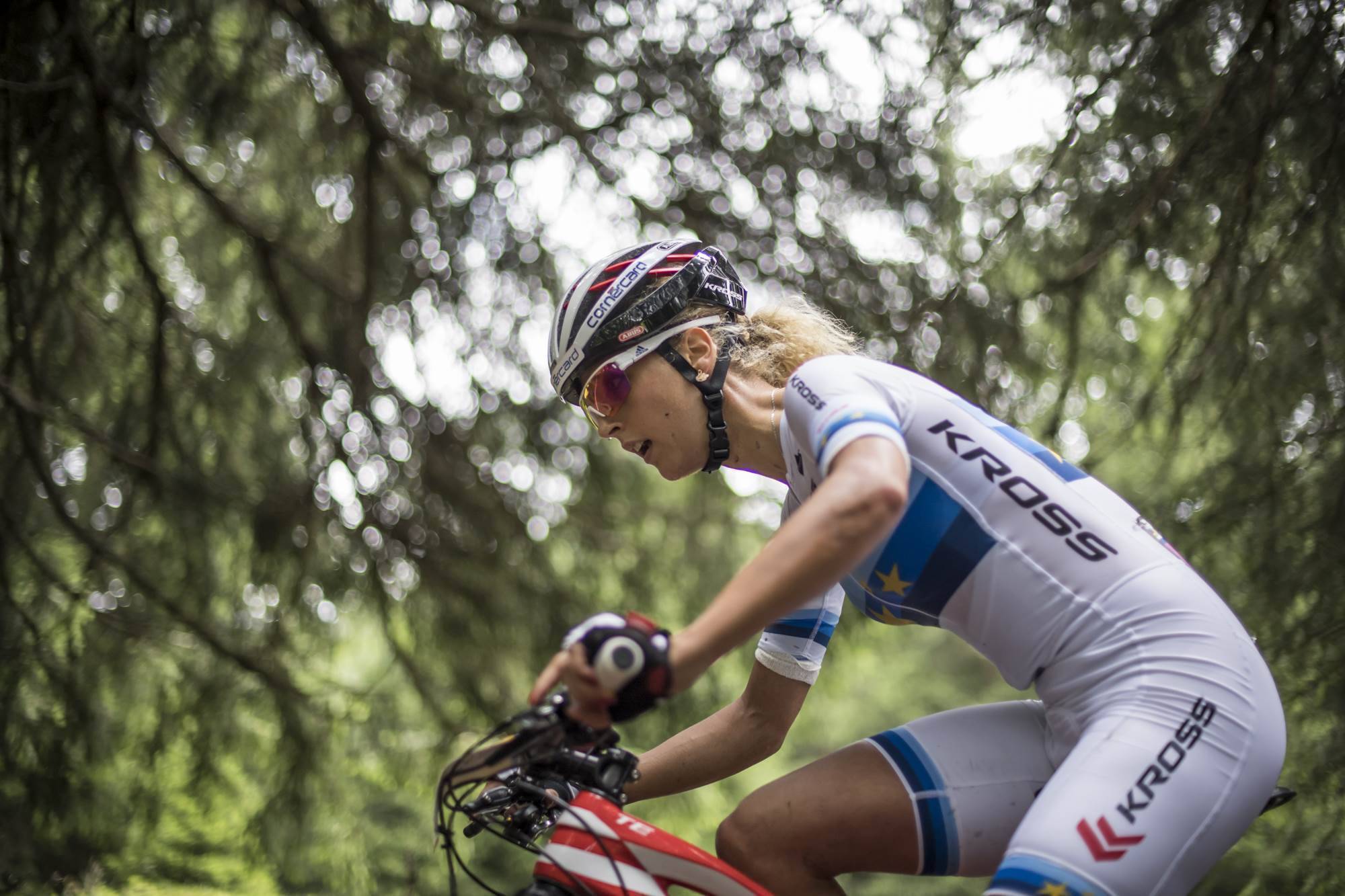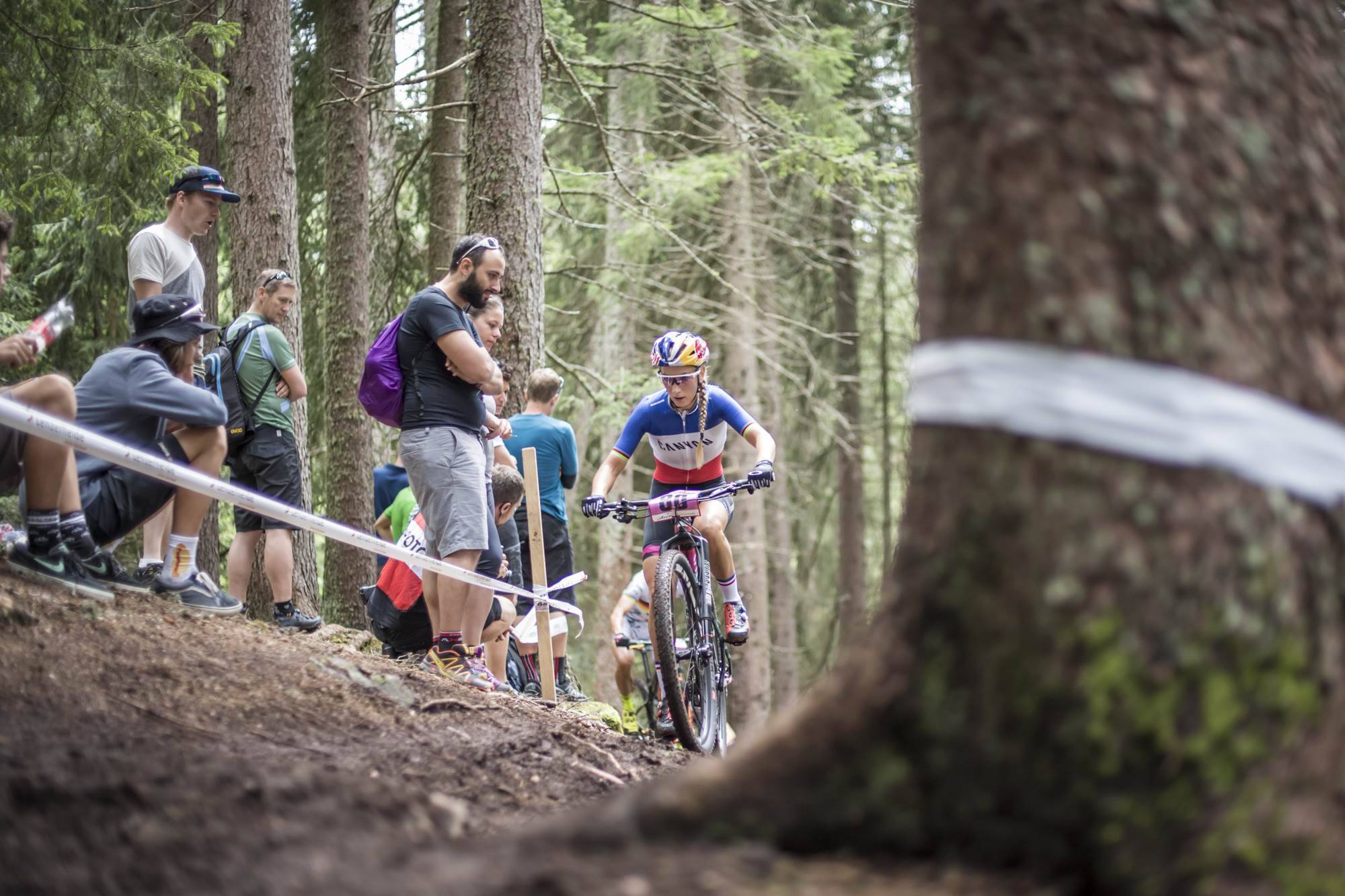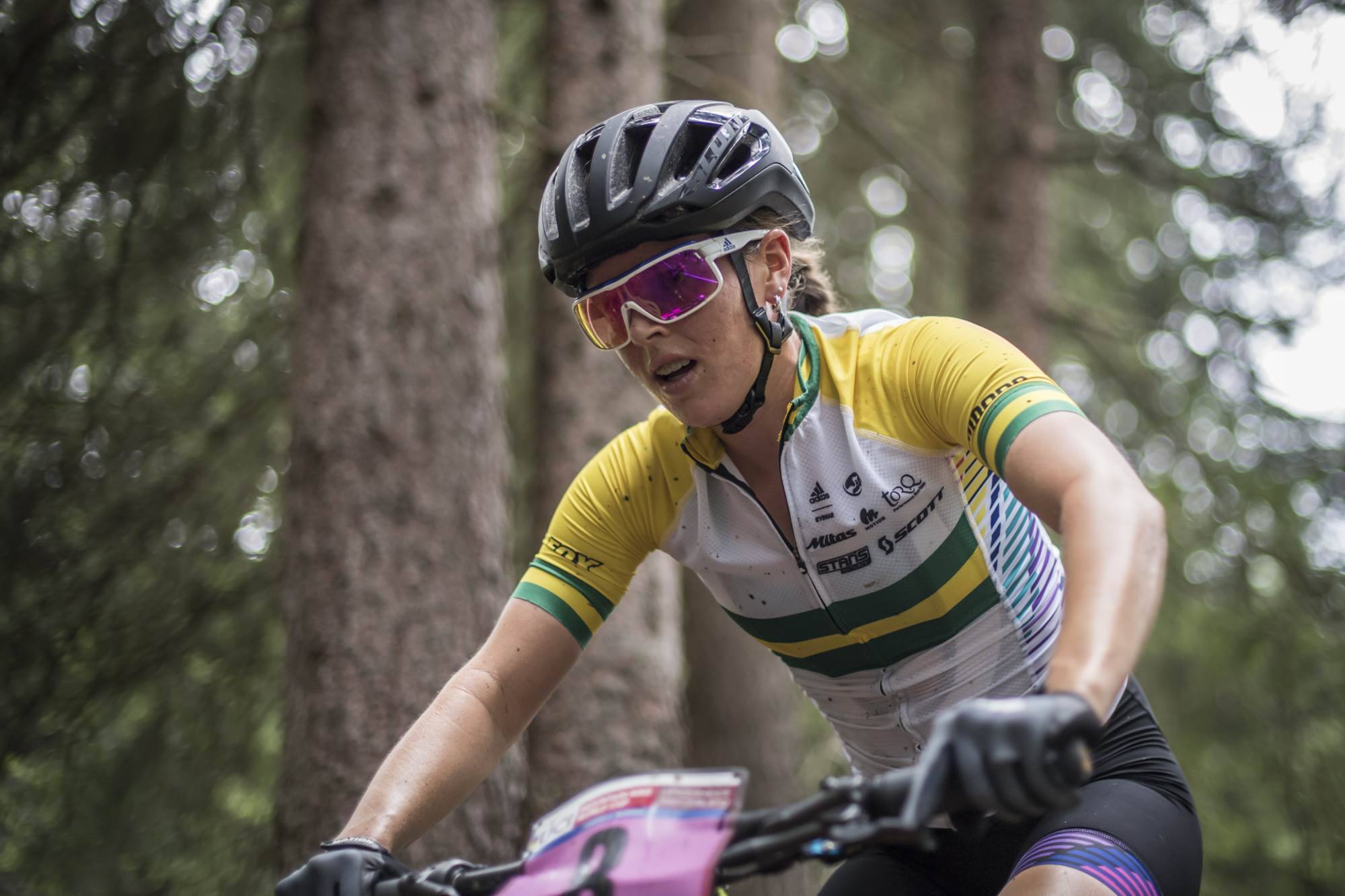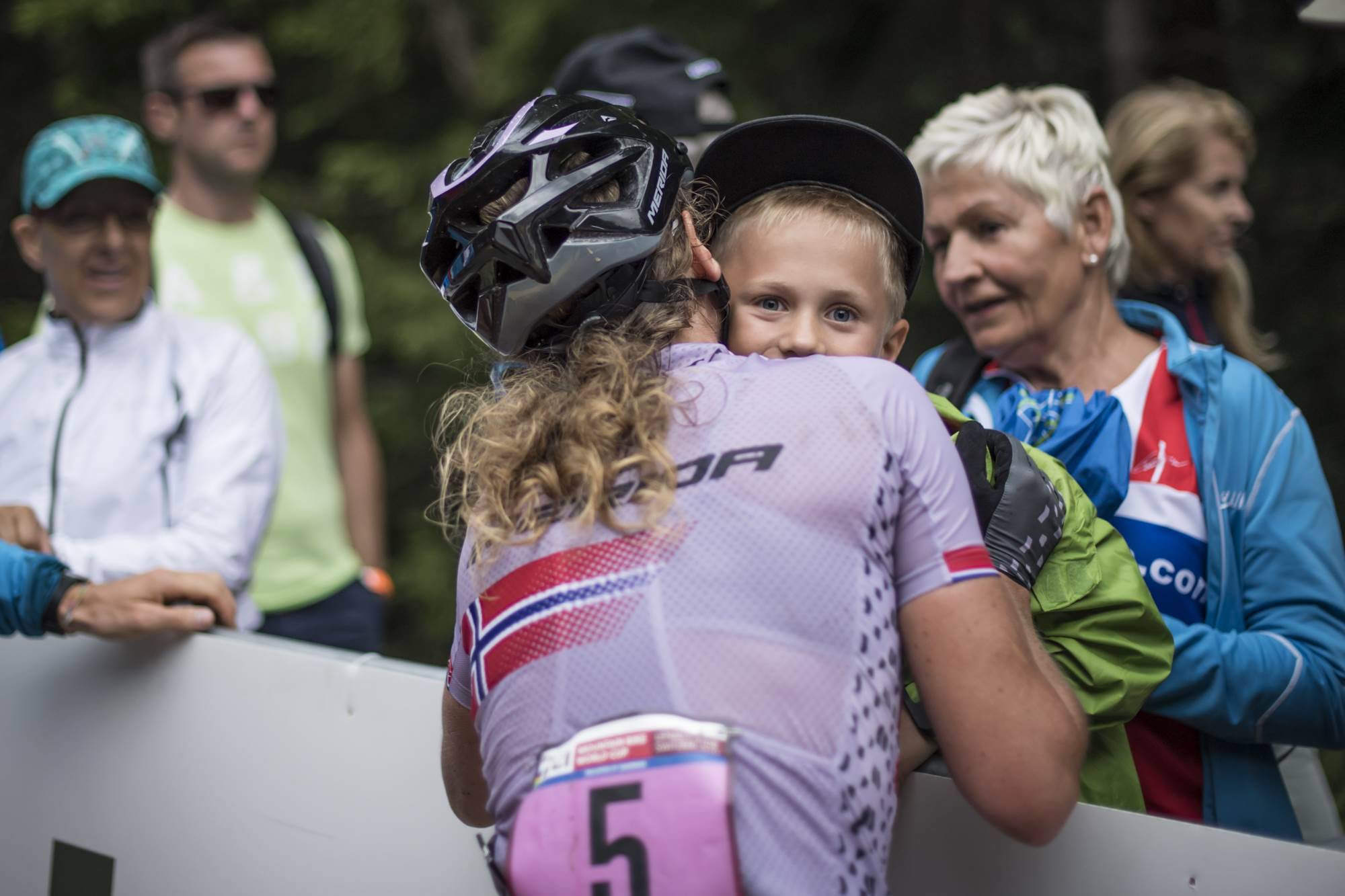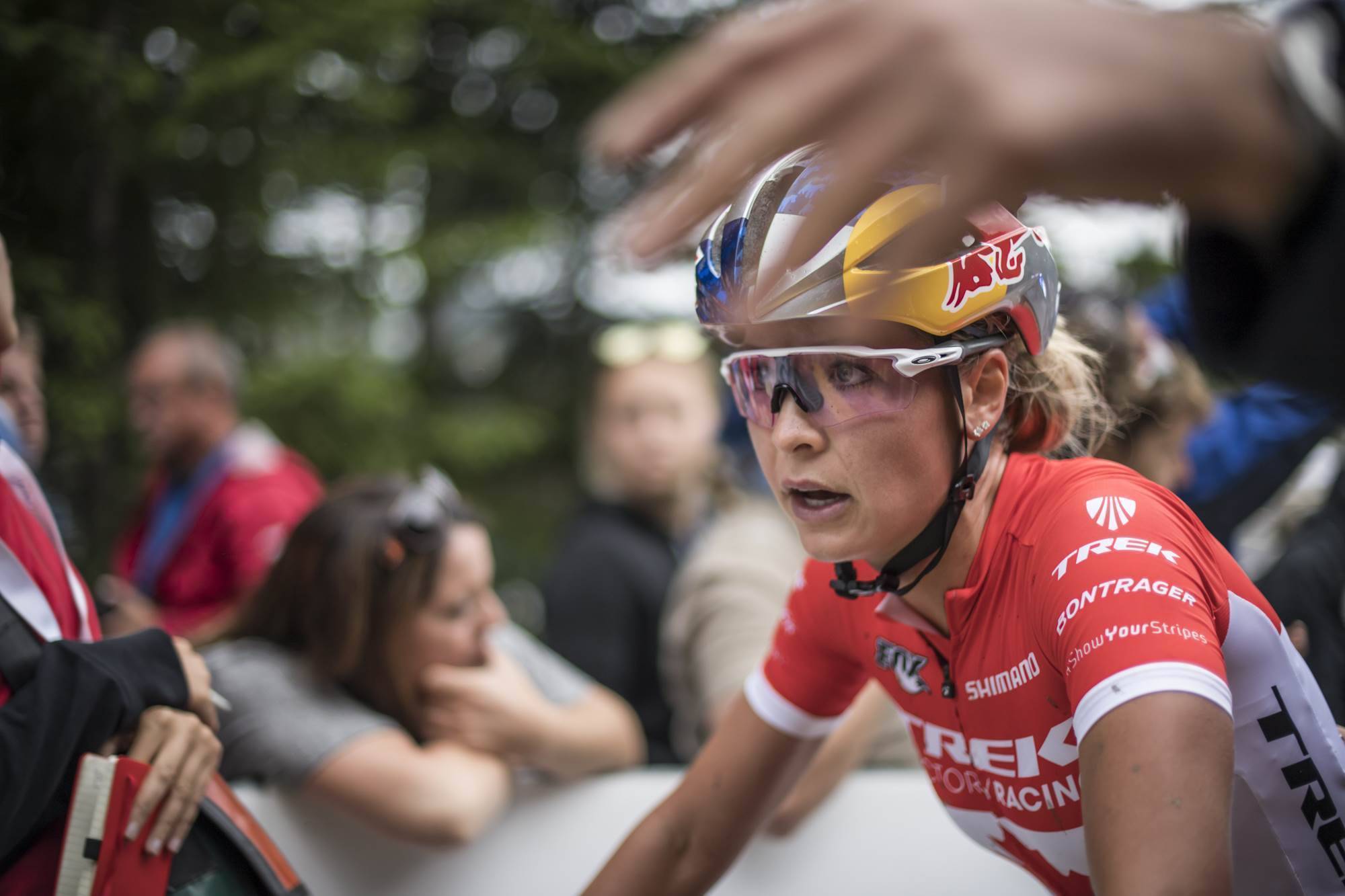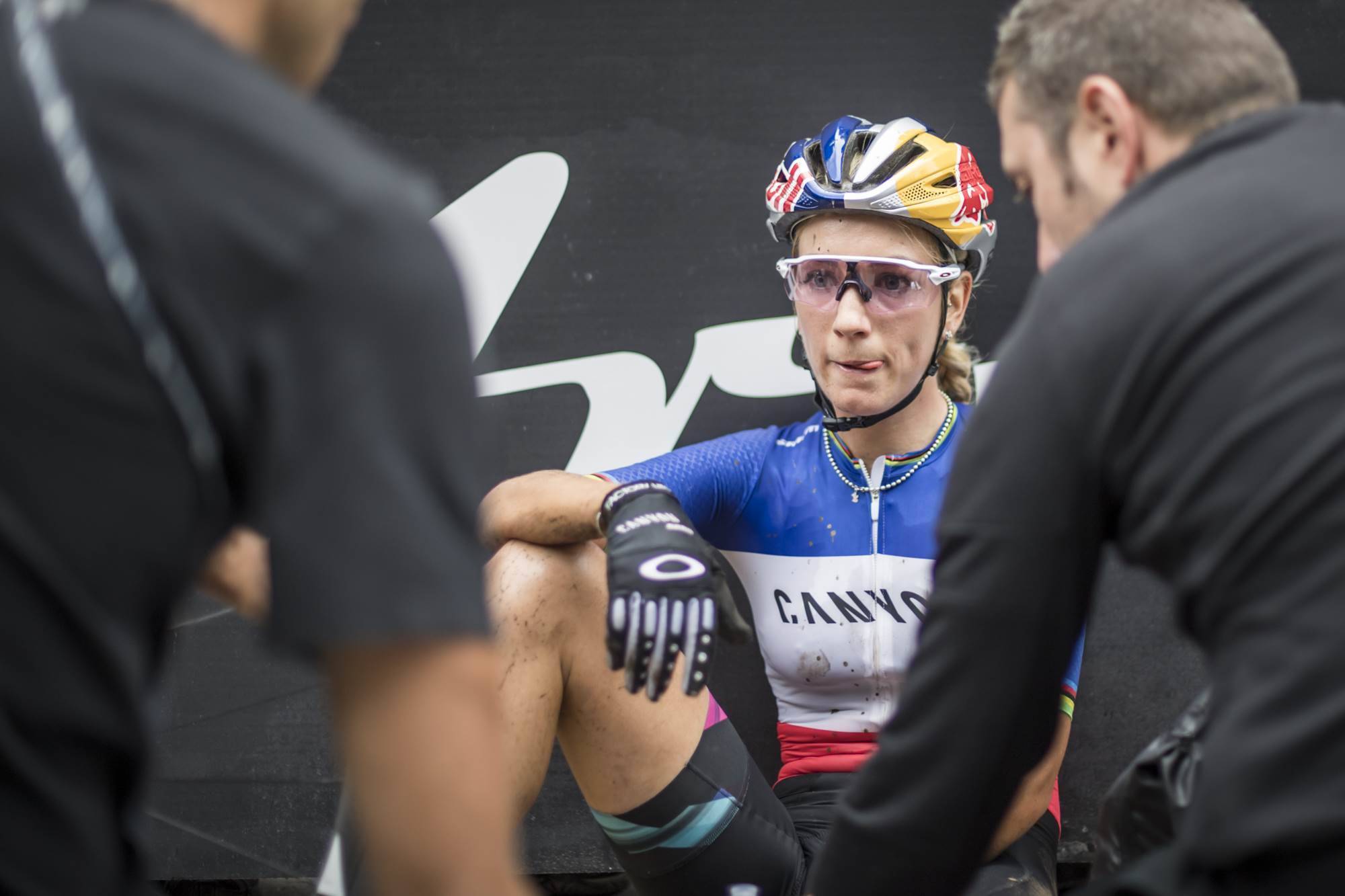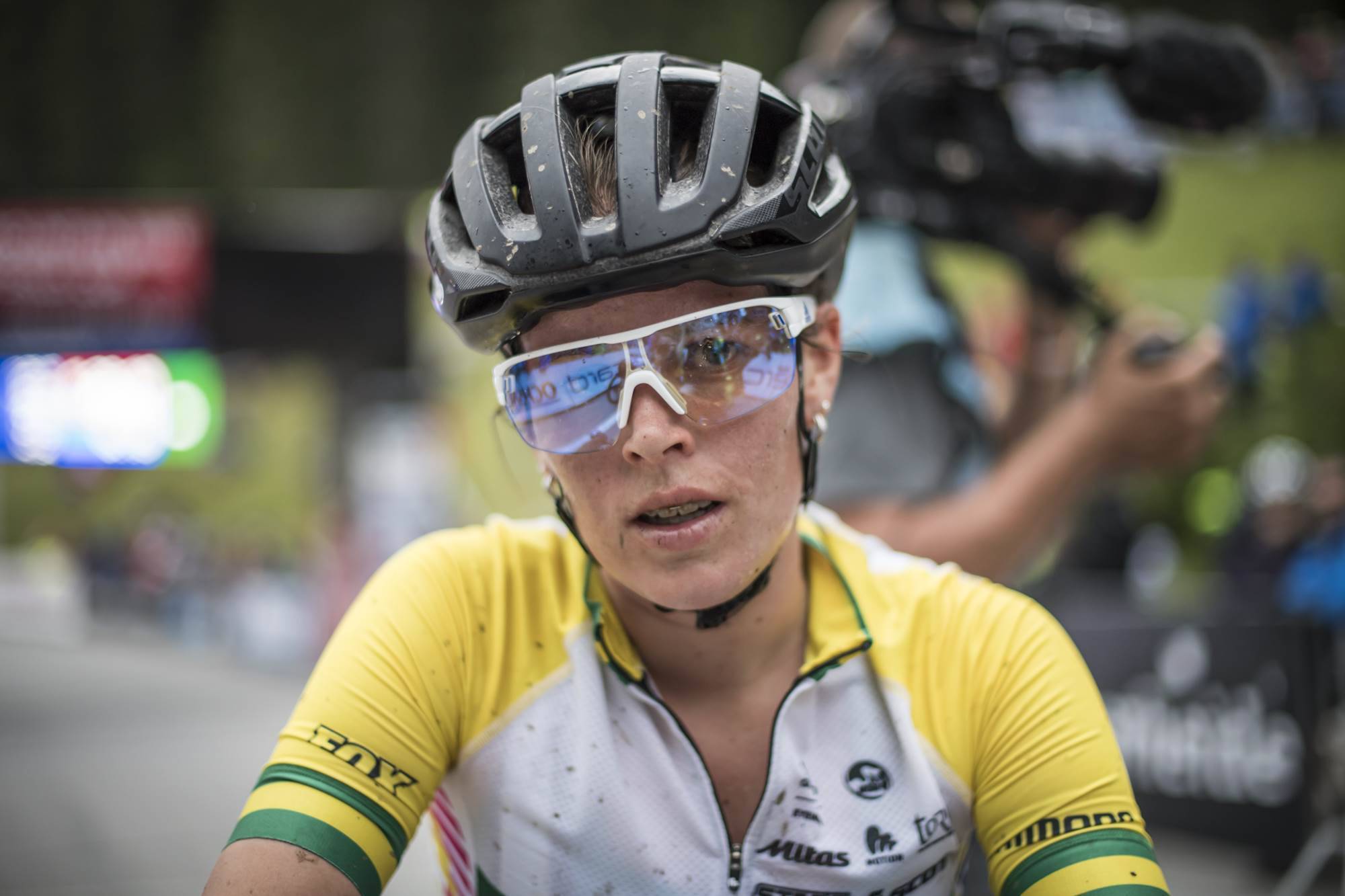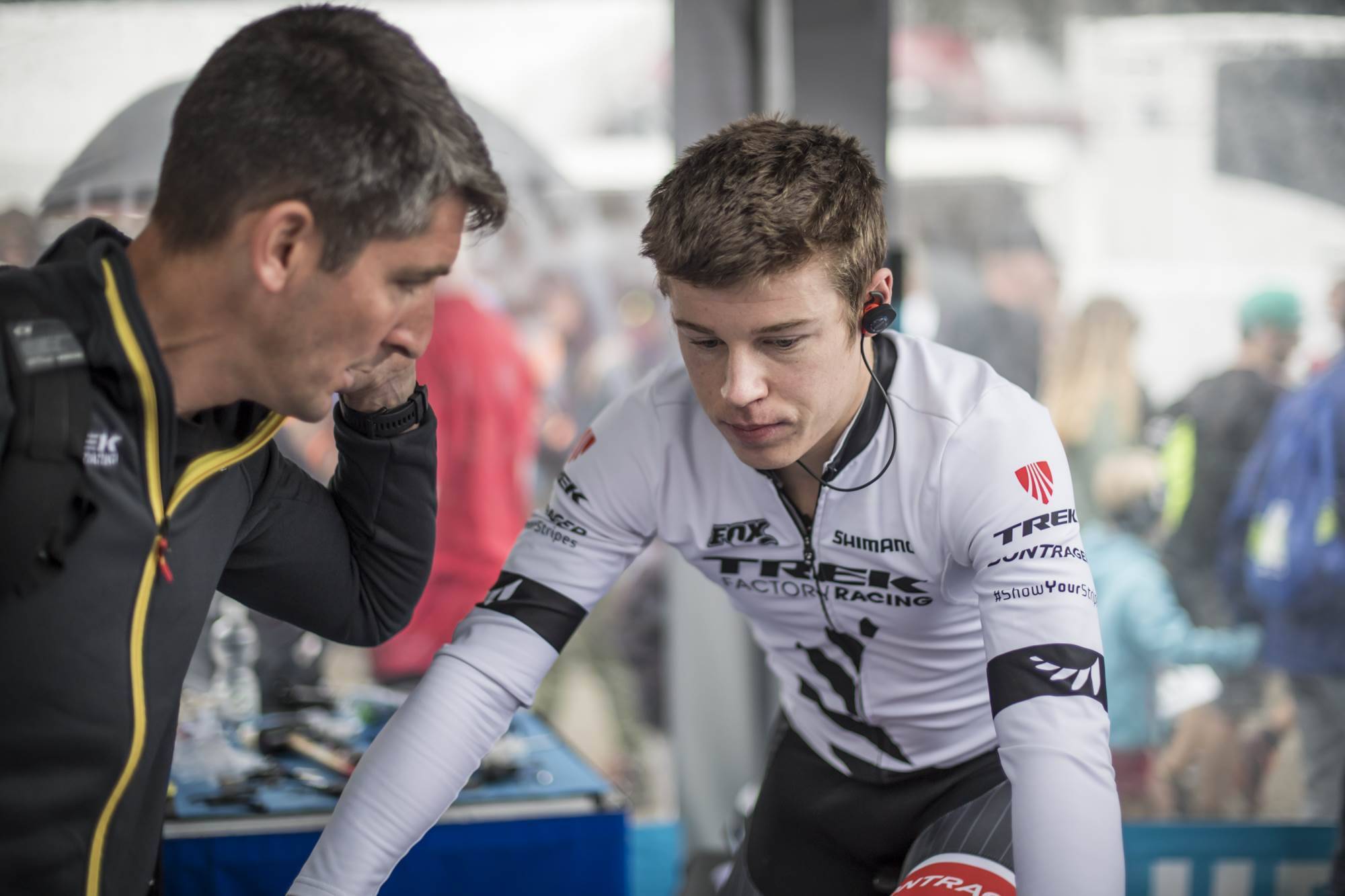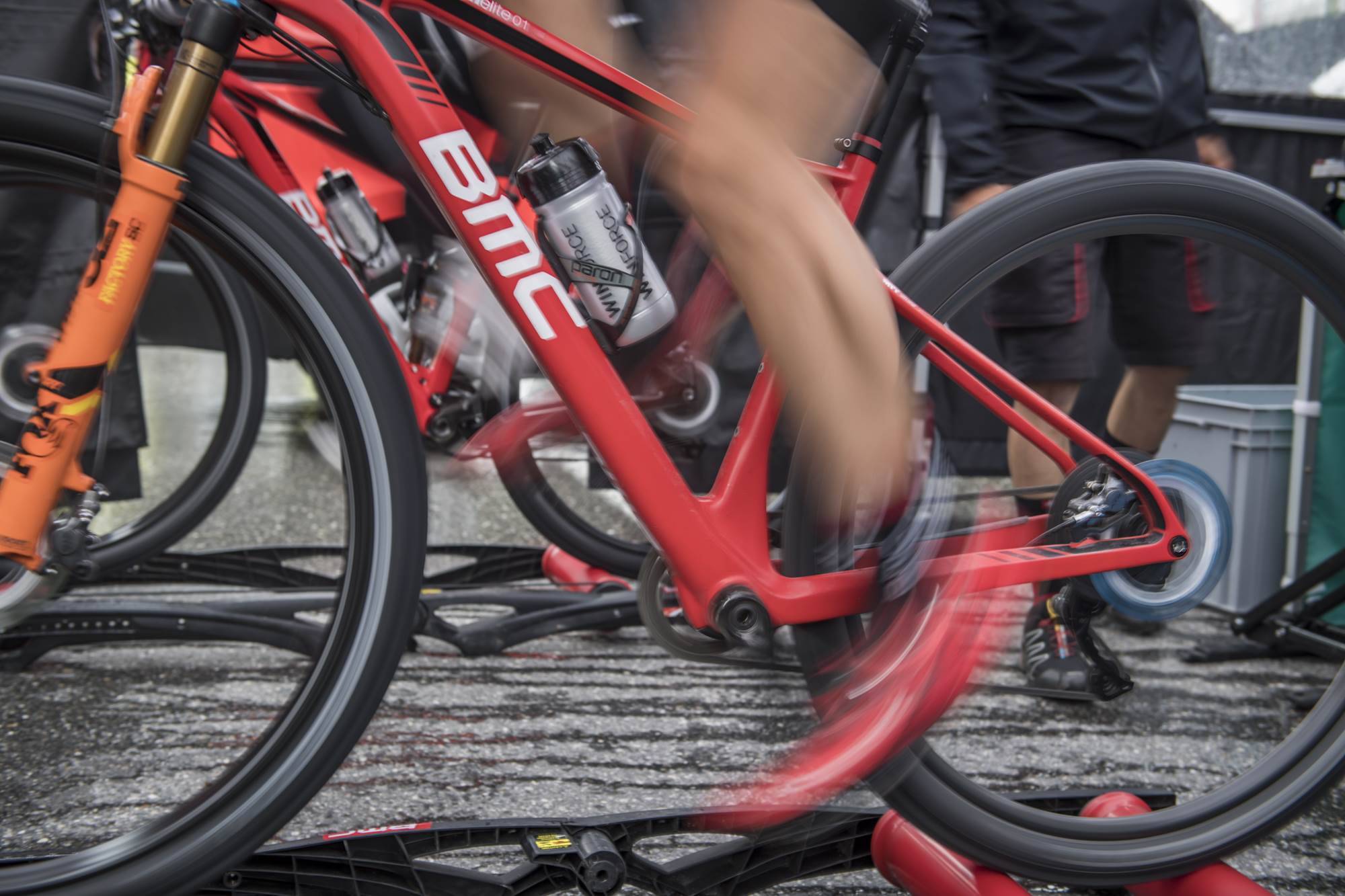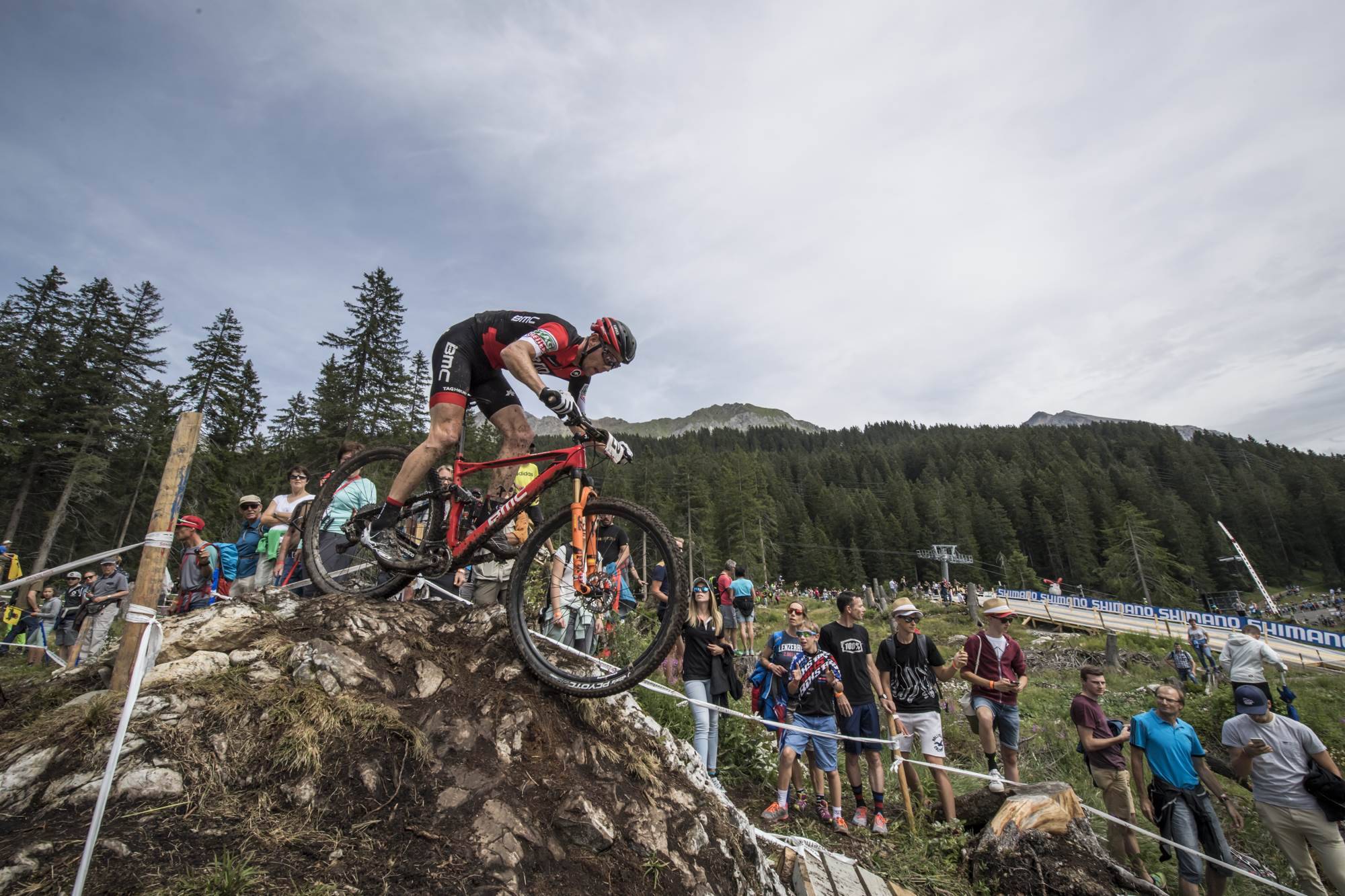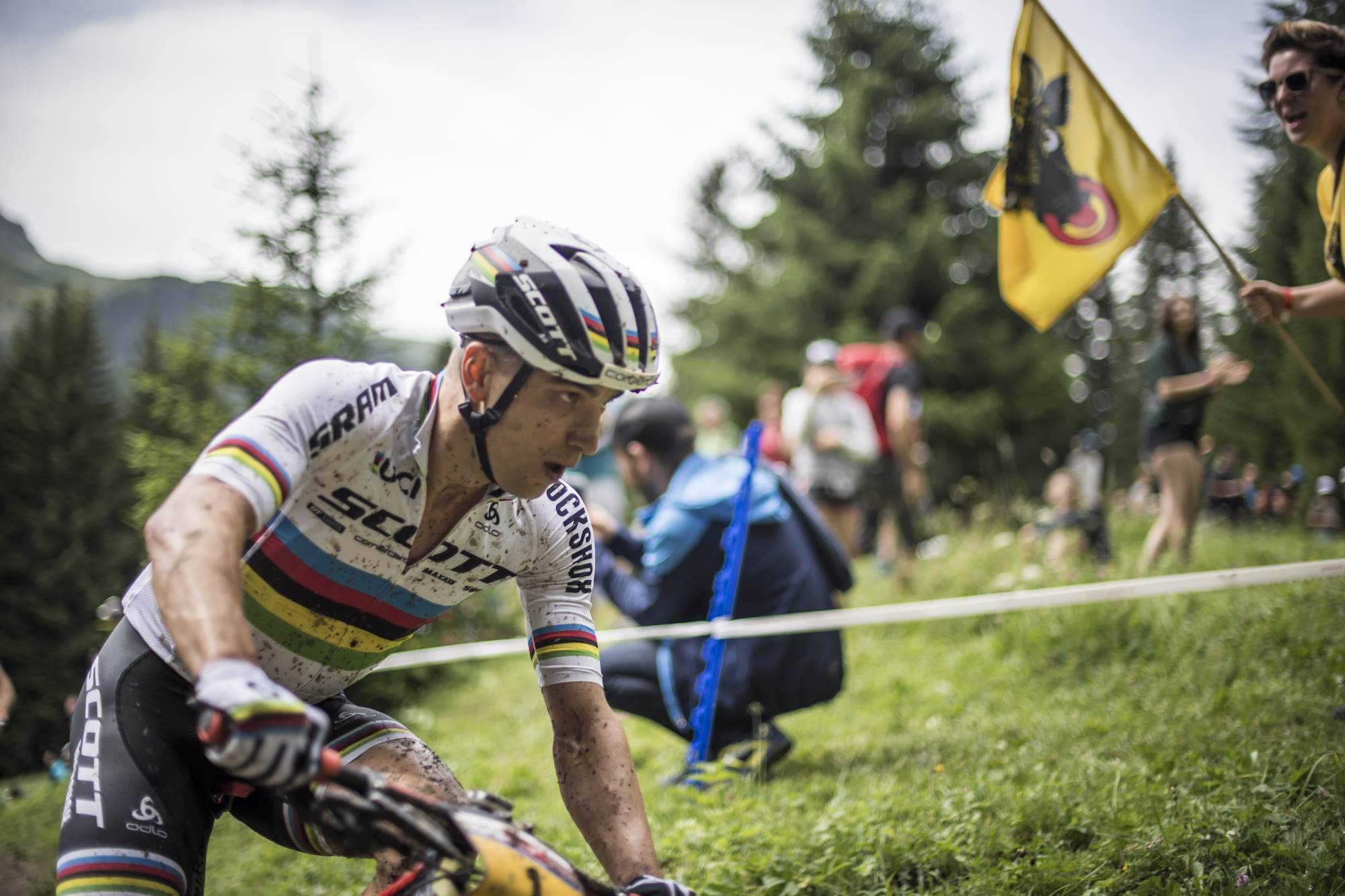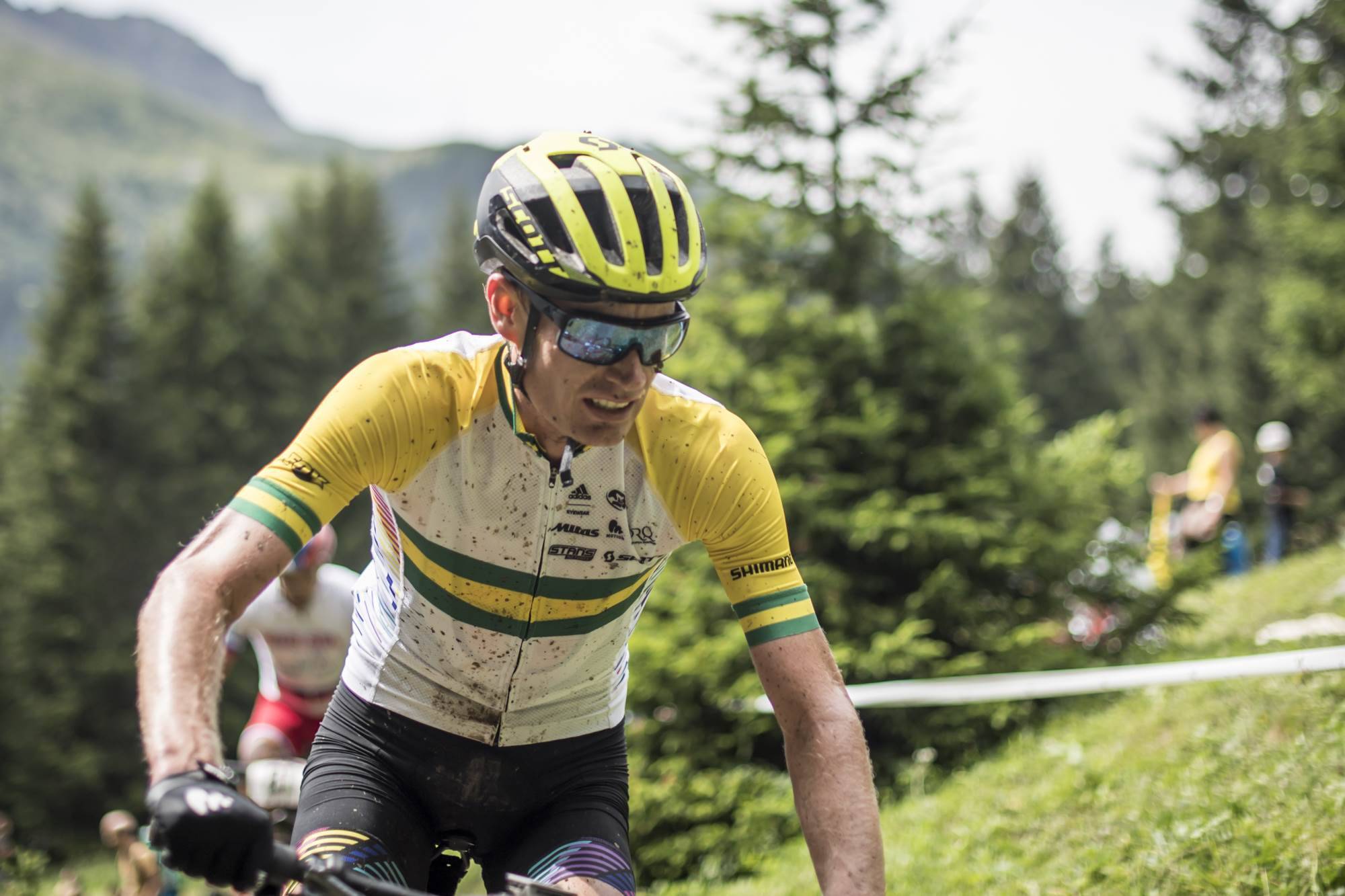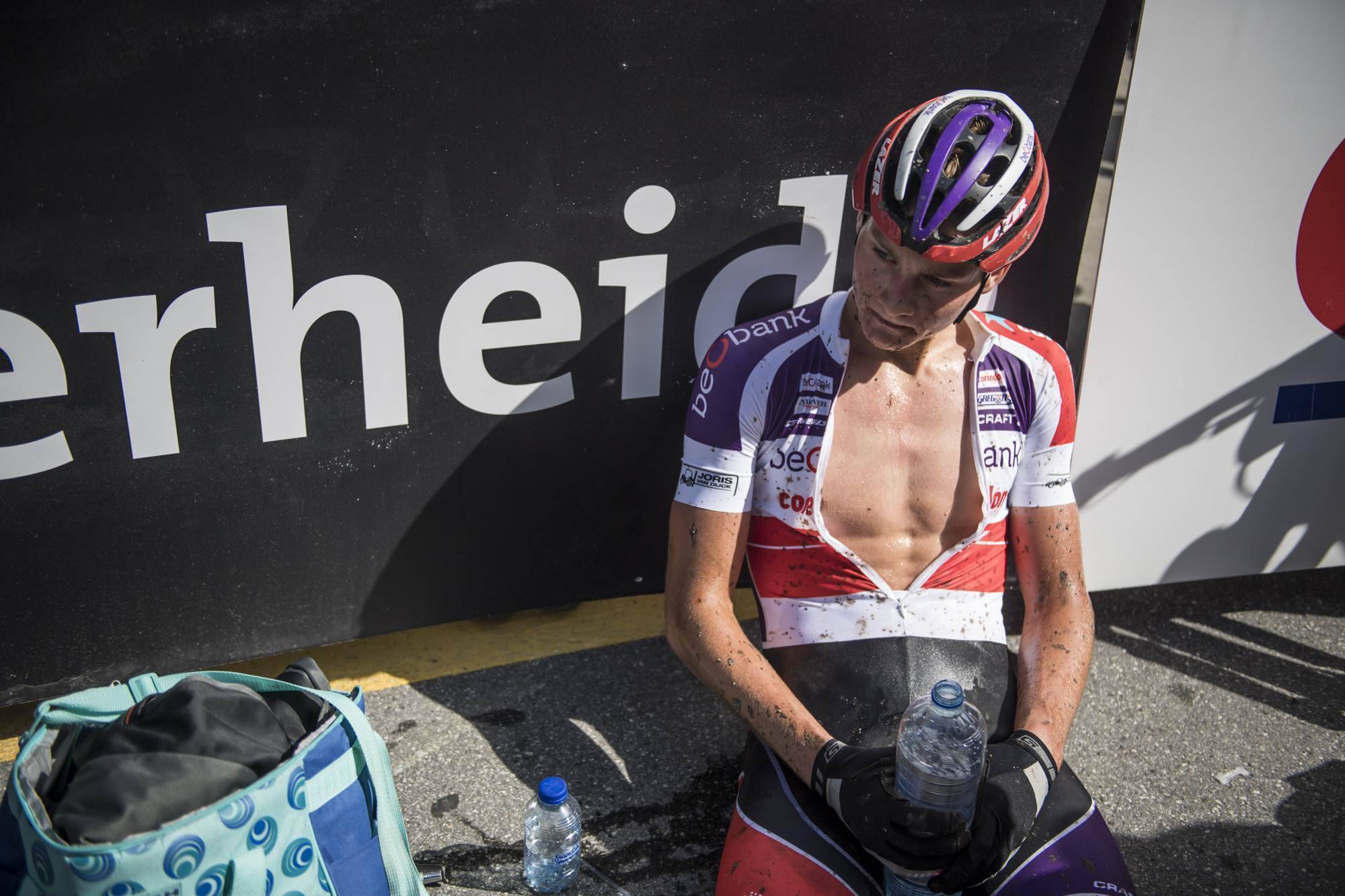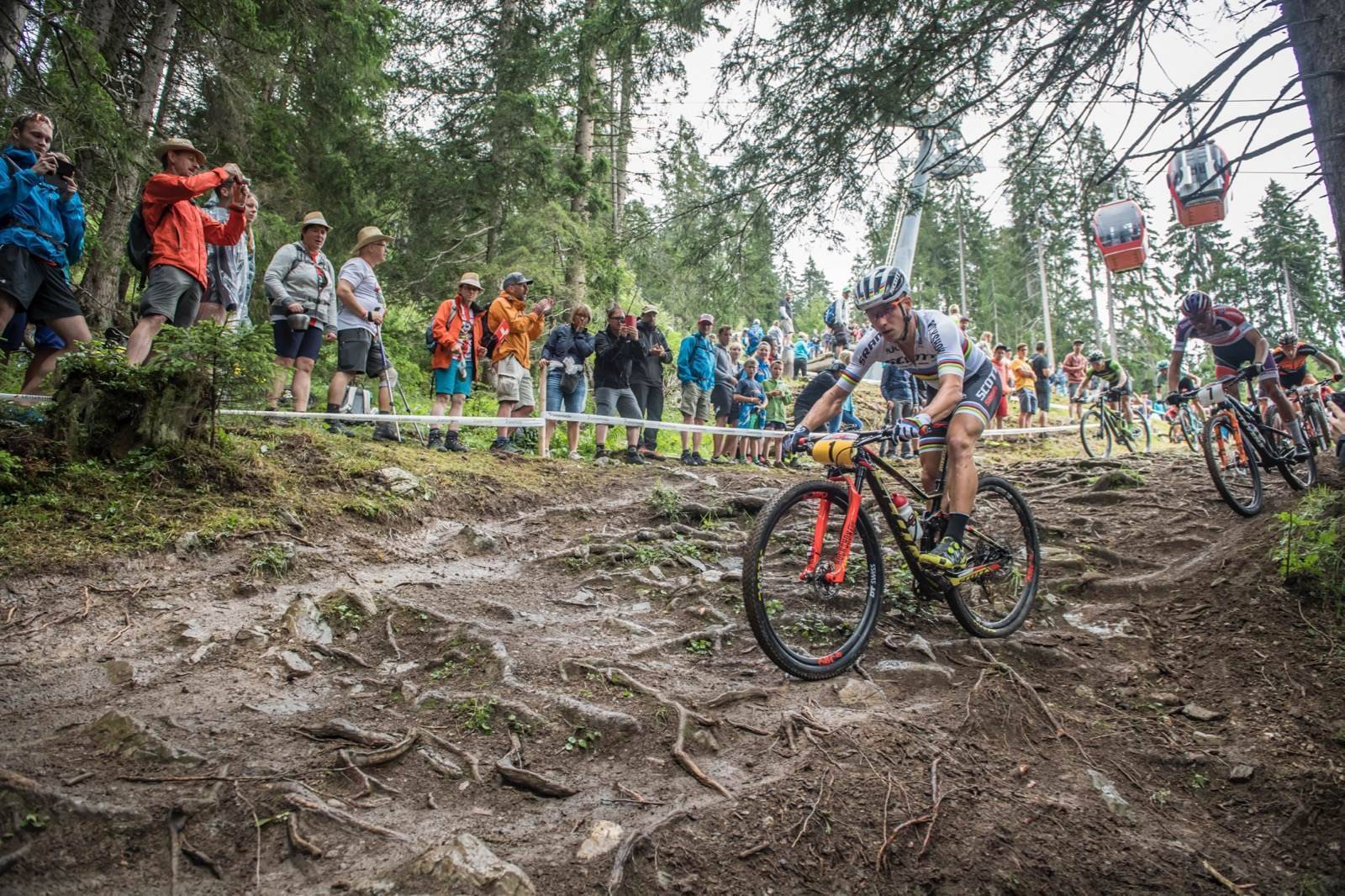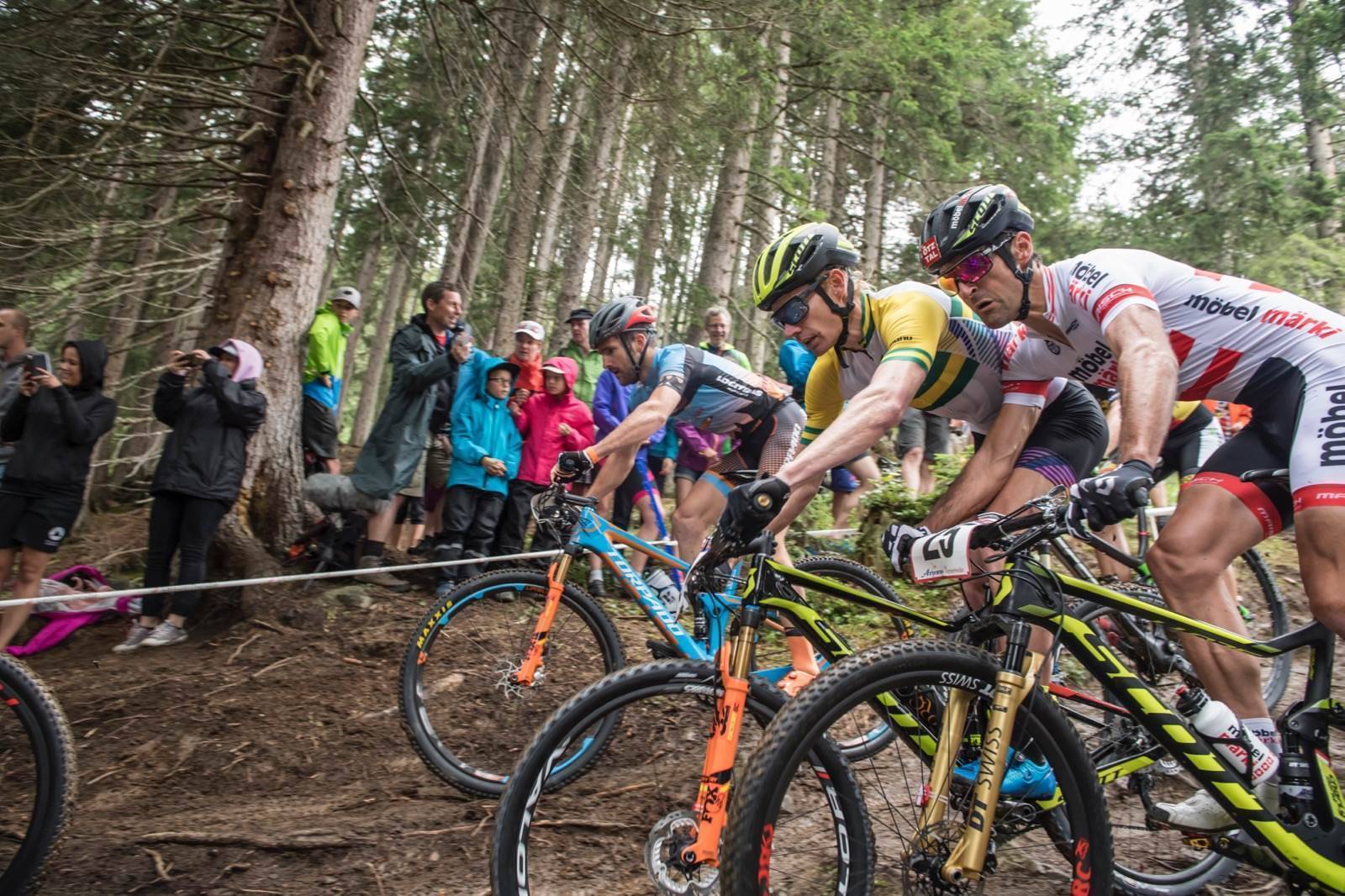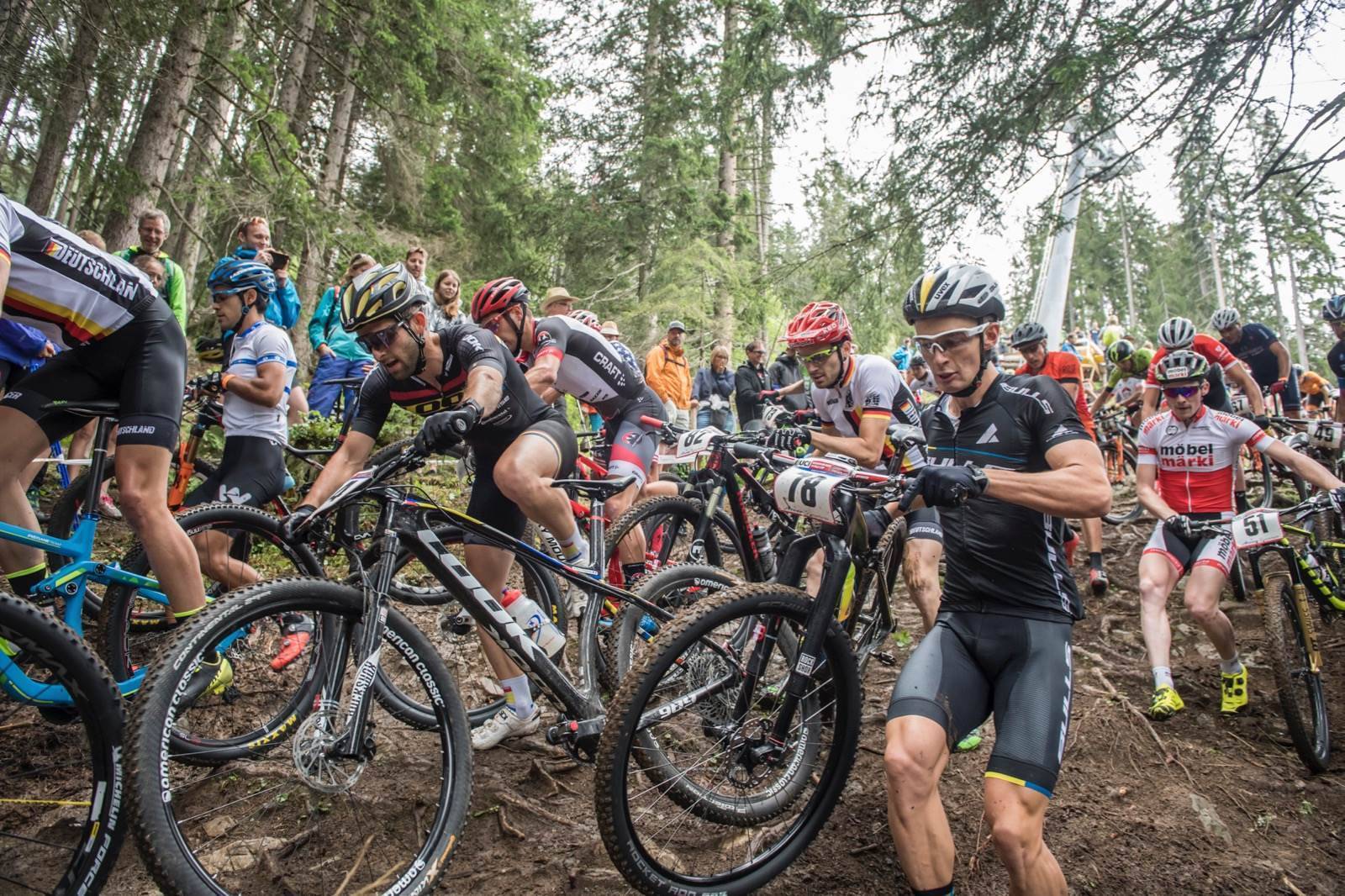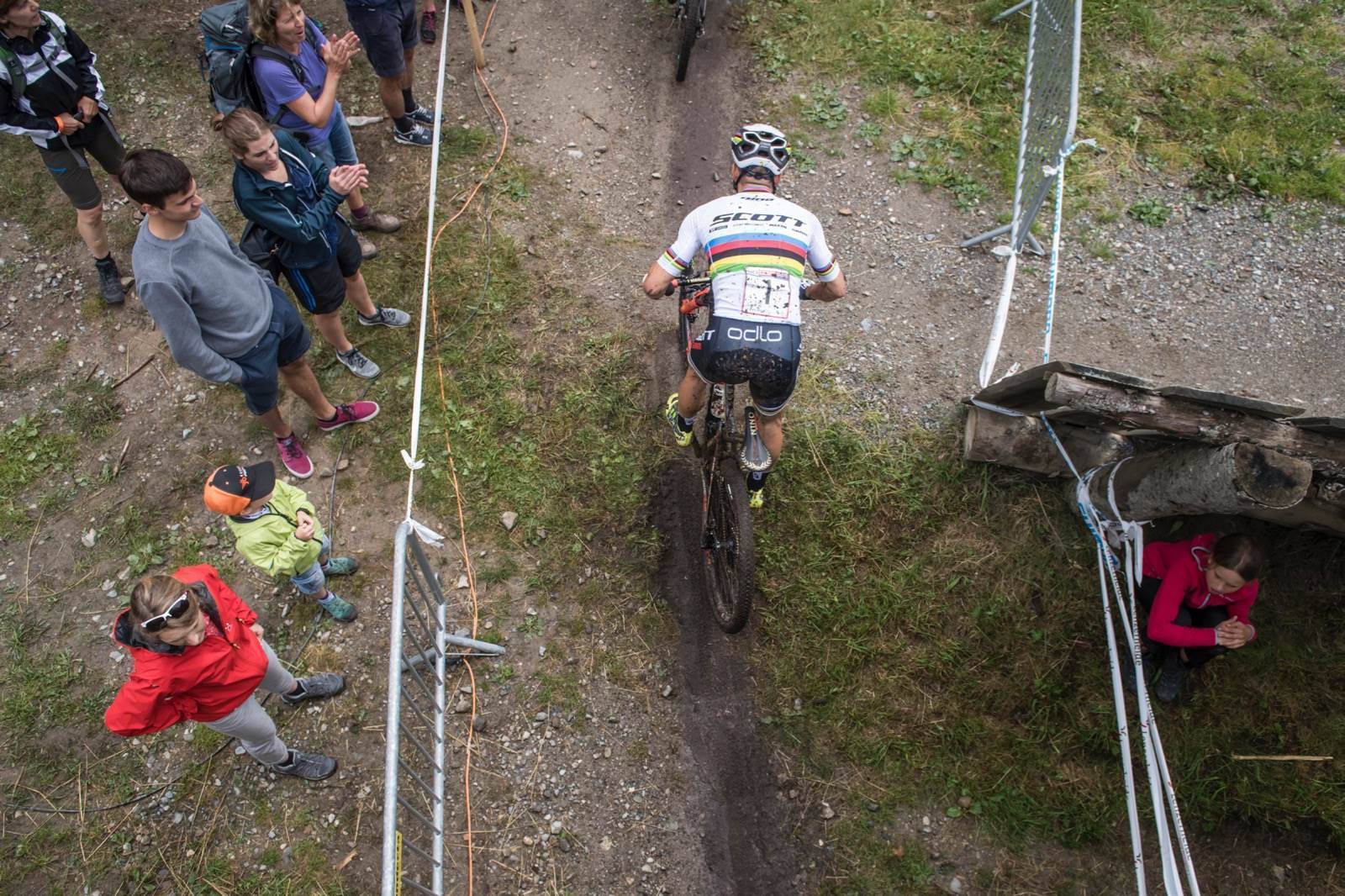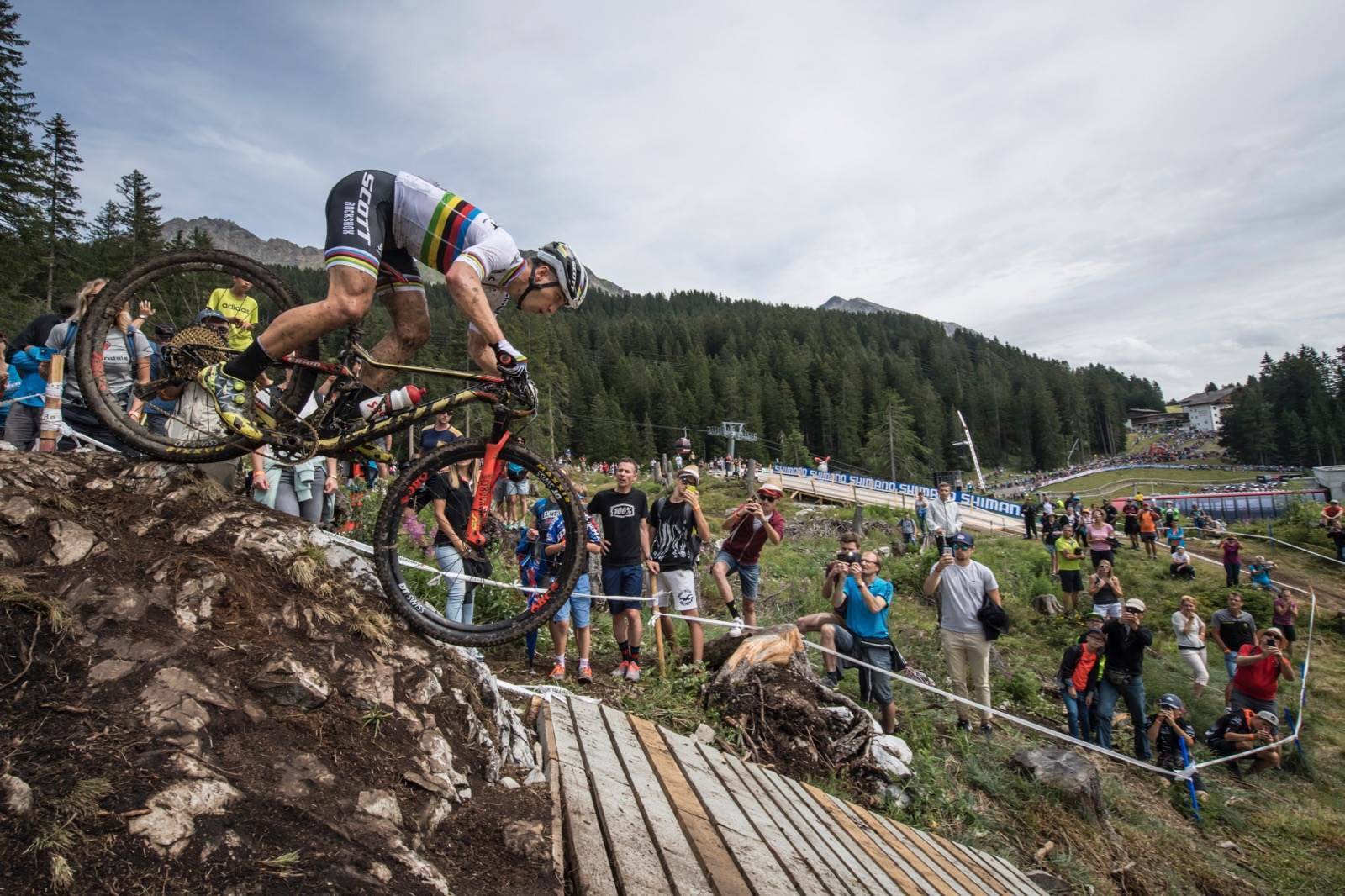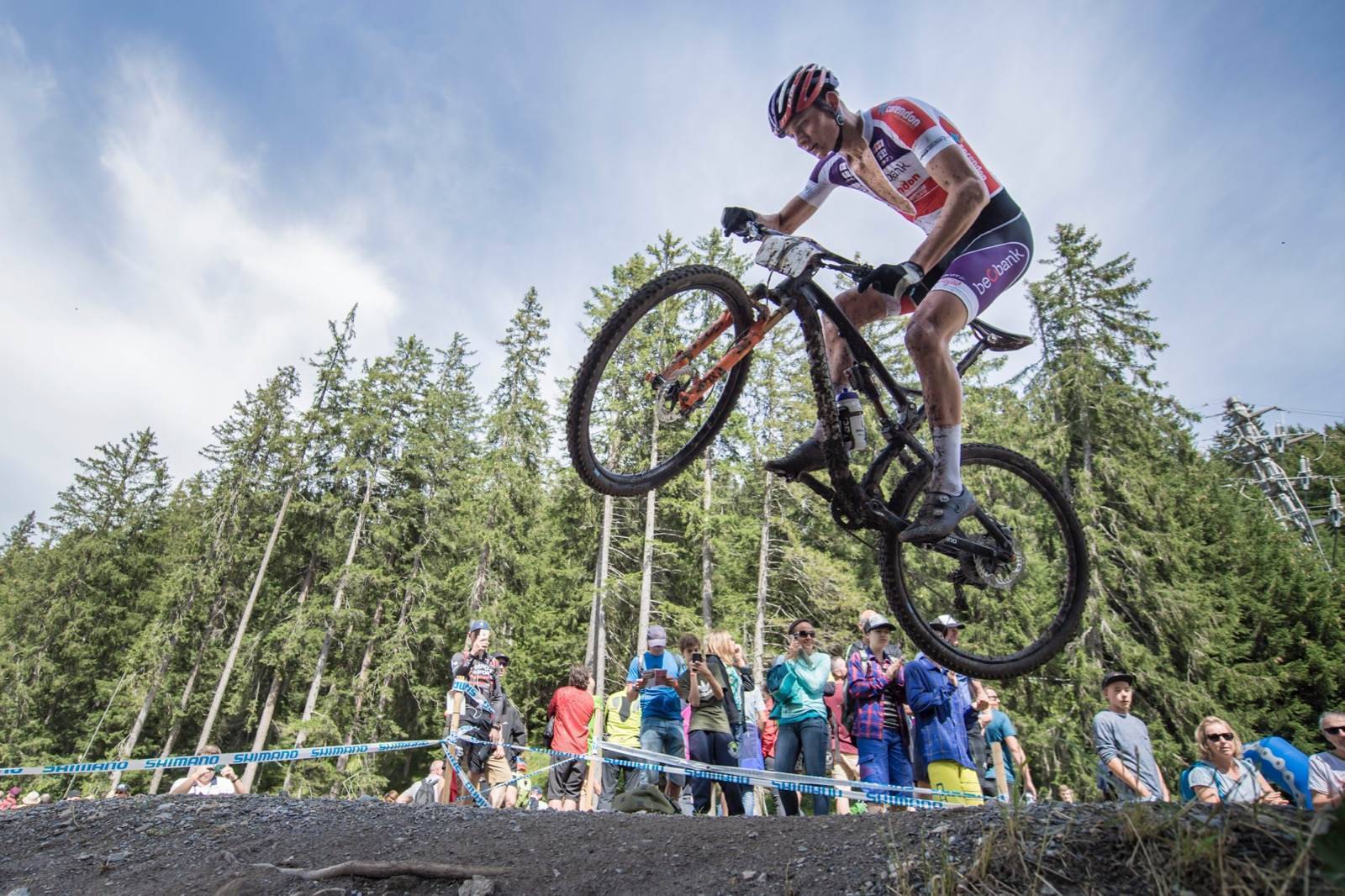 All photos by Phil Gale
---
It was another action packed weekend at the UCI World Cup, with the downhill on Saturday seeing Minaar and Nicole taking big wins, all eyes were turned to the cross-country races on Sunday. Overnight rain had made things slick, especially under the trees over all the exposed roots.
The racing was super exciting in both men's and women's, but the biggest surprise came in the elite women's race. Annie Last, of Great Britain, won her first World Cup, a triumphant return after eyars of injury plagued performances.
For Last, it was the realisation of a long-held dream but it wasn't easy. The early pace of the elite women's race was determined by the winner of round three, Yana Belomoina and the veteran Gunn-Rita Dahle Flesjå. 
Heavy thunderstorms the night before had taken their toll on the relatively flat and technical Swiss track leaving conditions were tricky. 
As the battle wore on, it was Last who was on the move up at the sharp end and she held on to secure the first British World Cup XCO win for over two decades with Dahle Flesjå and Belomoina finishing behind. 
The race was set to be 7 laps but as the times were a little slower than expected, after 3 laps the UCI shortened it to 6 laps.
Last said, "I have had a tough couple of years, so even to be racing at the front felt incredible. It has not sunk in yet. Unbelievable, so happy. An hour and a half race was perfect and having that one lap shorter meant I could get going properly. Today I said to myself, 'Ride your race, ride your race' and it paid off." 
Dahle Flesjå added, "Very happy for Annie winning her first World Cup race ever. I told her she has a lot of years to look forward to. I am happy with second place." 
Rebecca Henderson had a great start, but faded through the race to finish 29th. After many weeks of back-to-back racing weekends Henderson is probably looking forward to a break, like much of the field. Kathryn McInerney and Sarah Riley were a lap down in 61st and 65th respectively. In the U23 women, Holly Harris finished in 41st.
All eyes on Schurter
The elite men's race got underway shortly after thunder and torrential rain had further ravaged the track with home favourite Schurter under the biggest pressure. 
Dutchman Mathieu van der Poel and France's Maxime Marrotte kept him honest early on, however his old sparring partner Jaroslav Kulhavy was the man who produced the biggest move late on. 
The Czech powerhouse produced an incredible last lap, but he could not overhaul Schurter who held on for a three-second victory that keeps his unbeaten 2017 run intact with Russian Anton Sintsov third. 
Schurter said, "It is amazing to win back home with so many people cheering for me. I didn't have the best feeling at the beginning. Super slippery and I didn't have the best tyres on. I saw Jaroslav coming second last lap and I was lucky that it was one lap shorter than it was supposed to be." 
Kulhavy added, "Incredible race after that start. I like the technical sections of this track. I couldn't race normally before, but today was a normal race and I am really happy with a podium." 
Dan McConnell finished 48th in the stacked field, with Cam Ivory in 84th, Sebastian Jayne in 93rd and Russ Nankervis in 96th. Murray Spink didn't start. 
In the U23 men, Latvian Martins Blums won and Callum Carson was 59th, Tasman Nankervis 75th and Reece Tucknott in 93rd. With altitude, slippery conditions and exposed tree roots, the conditions were quite 'un-Australian' and would have proved to not just be challenging, but also a great developmental step for the young racers.
The series moves next to Mont-Sainte-Anne, Canada for the penultimate round on August 5-6. 
Women's results
1. Annie Last GBR 1hr29m10s 
2. Gunn-Rita Dahle Flesjå NOR +0m.13s 
3. Yana Belomoina UKR +0m.27s 
4. Jolanda Neff SWI +1m.03s 
5. Helen Grobert GER +1m.08s 
Overall women's standings: 
1. Yana Belomoina UKR 800 points 
2. Maja Wloszczowska POL 610 
3. Linda Indergand SWI 560 
4. Gunn-Rita Dahle Flesjå NOR 538 
5. Annika Langvad DEN 524 
Men's results 
1. Nino Schurter SWI 1hr29m48s 
2. Jaroslav Kulhavy CZE +0m.03s 
3. Anton Sintsov RUS +0m.15s 
4. Maxime Marotte FRA +0m.33s 
5. David Valero Serrano SPN +0m.46s 
Overall men's standings: 
1. Nino Schurter SWI 1000 points 
2. Maxime Marotte FRA 560 
3. David Valero Serrano SPN 552 
4. Jordan Sarrou FRA 490 
5. Stephane Tempier FRA 450
Australian Mountain Bike