The U23 XCO race can be a mixed bag, but Sina Frei took it to Laura Stigger to show who deserves the title.
---
Saturday's racing at the UCI Mountain Bike World Championships was a busy day, and ahead of the Eite Women and Elite Men's XCO races, the U23 Women took to the demanding course at Mt St Anne in Canada.
The U23 category is interesting, as a number of women opt to race elite for the World Cup, but race U23 in the World Championships. So in this case while Sina Frei has been racing elite all year, she was on the start line with 2x Junior XCO World Champion Laura Stigger (Austria).
The front of the race was fast! And with a field of over 40 racers the question was going to be how soon the axe fell on the backmarkers who would get lapped out of the race.
Stigger, Frei and France's Loana Lecomte were at the front with Brit Evie Richards just behind, but as the race pressed on it was clear Frei was in a class of her own, and Stigger and Lecomte would be battling it out for the minor places.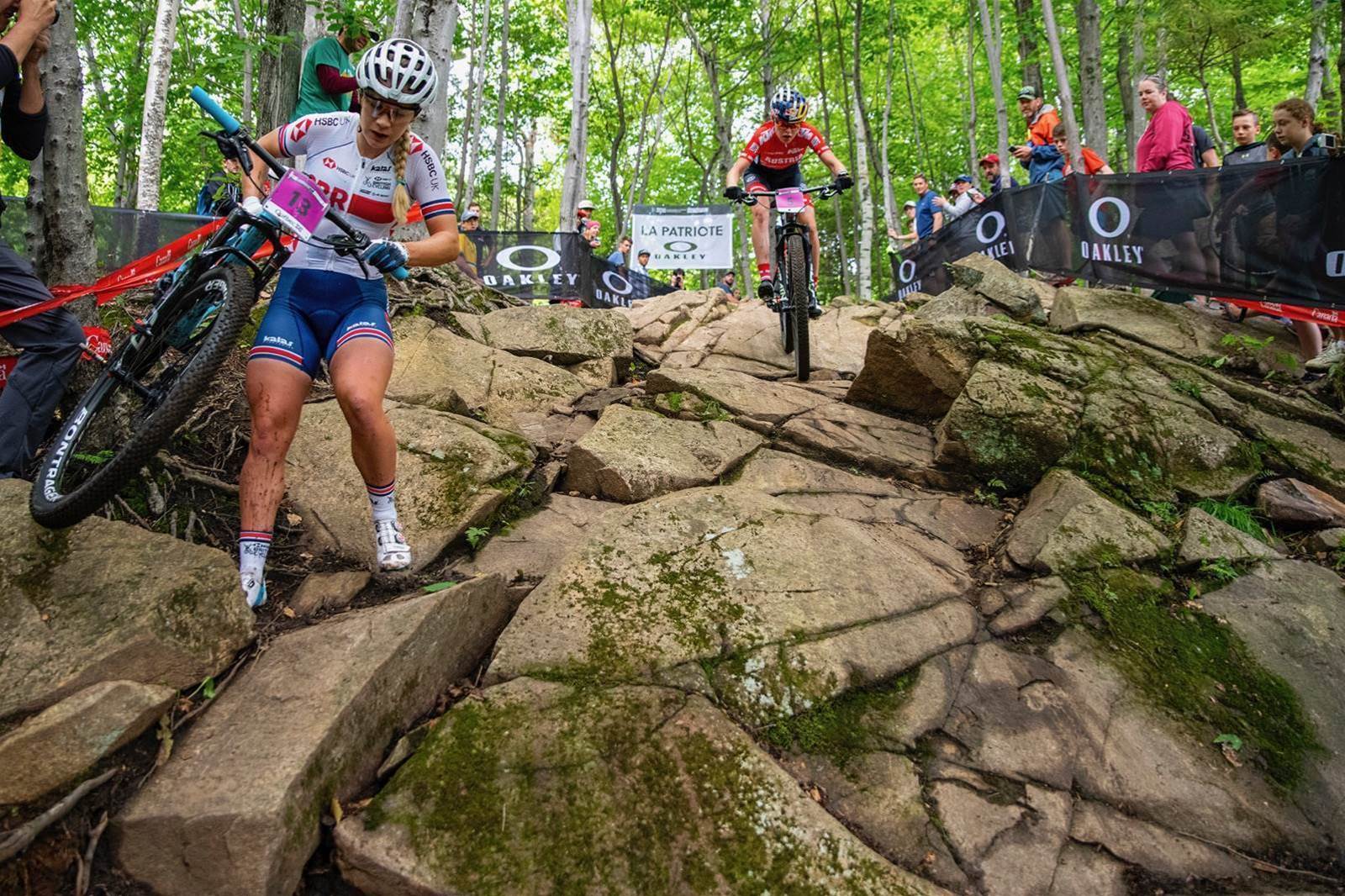 With three Australians in the race, Megan Williams, Katherine Hosking and Sarah Tucknott were ready to be duking it out on the main stage. Of course, being a couple of rows back for a hectic race with a short start loop does not create race winning situations!

Megan Williams rode to an impressive 33rd with Hosking back in 37th, both one lap down on the leaders. Sarah Tucknott was a little further back in 41st.
There is always a lot to take away from any Championship event, and we think there are two aspects here. Firstly, the elite women's racing is about to get more exciting given the talent still to come through, and if we end up with a national series again the U23 women will be hitting it hard after getting another taste of world-class racing in Canada.
Australian Mountain Bike