The all-new Pivot Switchblade brings updated versatility to this all-mountain trail slayer.
Pivot Cycles have positioned themselves over the years as a boutique brand with a combative spirit, bringing out bikes that would often challenge industry giants on all fronts, from wheel size to geometry and even aesthetics. While not always designed for the masses, yet built for them, Pivot has cultivated a following by developing the bikes they wanted to ride. By launching an all-new sequel with the Switchblade to its popular predecessor, there is certainly an intrigue as to whether Pivot can keep up this progressive attitude towards the conventional, or has their success and growth led to a less risky, more mainstream bike?
To understand the sequel, let's remember what made the original switchblade so appealling. The previous iteration of the Switchblade was at the time a bold step in the right direction when it first came out, picking up on all the new standards available in a carbon frame, while being one of first to offer multiple wheel sizes in the one package. Giving it such a versatile operating window depending on who you were and what you wanted to do with a 150mm of travel up front and 135mm out the back.
The all-new Pivot Switchblade
The new Switchblade is again a carbon only frame option (and a frame kit costs $5499), and again with the amount of build options on offer it needs a spreadsheet to cover them all. The price range starts at $8999 with the Shimano Deore XT build and runs to $17499 with XTR, Fox Live Valve and carbon hoops. The Pivot Switchblade gets its name thanks to the ability to run a 27.5+ or 29" wheels, as well as mullet (29" front / 27.5 rear) and even a reverse mullet (please send pics if you do this). It's clear Pivot aims to keep providing a "do it all" bike with plenty of options.
With more suspension all round, a 44mm offset 160mm-travel Fox 36 FIT / Grip2 Factory or a Performance Series fork will certainly help those looking to take on some of steeper terrain this bike is aimed at.
It isn't just beefed up at the front, with a custom tuned Fox DPX2 rear shock to match the proven suspension layout of the DW link. It now provides a 142mm of rear travel, as the bike obviously has big goals in mind when its time to head downhill. Upping the suspension numbers will no doubt please many, and with a frame weight (minus shock) less than 3kgs, the numbers guys out there will no doubt be happy to hear Pivot has made gains across the board. (or lost numbers, as it turns out).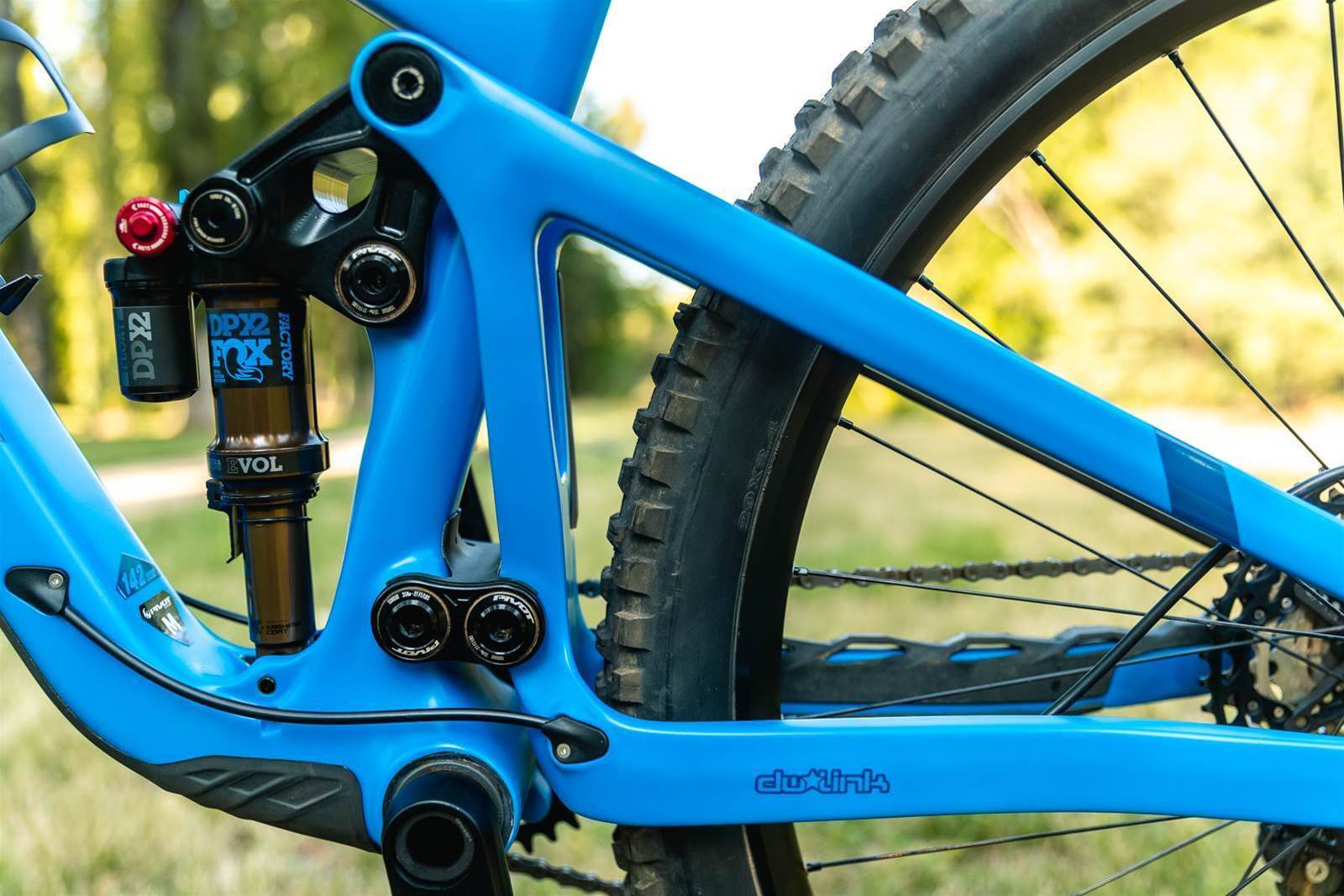 More number crunching has taken place on the geometry side of things, where Pivot have taken a somewhat middle of the road approach, there are some longer reach numbers, 490mm on the XL test bike I was riding, along with the customary short chain stay of 431mm, due in part to the super boost (157mmx12mm) rear wheel hub spacing. The head angle sits at 66 degrees, which isn't pushing any boundaries in terms of progression, even contemporary thoughts on head angles would classify this number as nearly old school, given how quick brands have been to adopt the "slacker is better" philosophy. If you're keen on all the numbers, check out the geometry table below.
Keep in mind though that none of these numbers should be examined in isolation, as only slight differences will completely change the character of a bike, so before we go too deep into what these means we need to look at the bike as the sum of all the numbers, which will only come from further testing.
There is the now customary flip chip at the rear shock that can provide minor geometry changes, which is also used to switch in between wheel sizes if you're that way inclined, along with a mount for Fox's live valve suspension. There are two other tiny mounts under the top tube that were not discussed during the presentation, which seems like there is future tech in the pipeline, and that this frame has been "future proofed" which will make it compatible with whatever it may be.
It's too early to say whether these numbers reflect the best setup and knowledge of bicycle handling at the current time, or whether Pivot are reacting to market demand and producing a bike that might be the most marketable, more mainstream you could say. One thing that you do notice straight away is how light and easy to pedal it is for a bike with this much suspension, the test bike I was riding is the Pro XT build which retails for a cool $10,999.00. So the build was somewhat covered with top components, but not the lightest build by any means, yet it immediately felt comfortable to settle in for an extended climb, which I'm sure for that price, you will be wanting to do quite regularly. 
For the full specs on each build kit, either visit your local Pivot dealer or head to their website.
On the trail
For the day and half I spent throwing the Switchblade around my local (Bright, Victoria) which includes some of the steepest terrain in Australia, it didn't feel out of place, nor did it take much effort in getting it back up to the top, which for something straight out of the box should definitely be commended.
The fact you can put a full-size water bottle in the frame, something you can't do on their flagship Firebird Enduro bike, does make a difference if you're intending on heading out for a ride any longer than 20 minutes.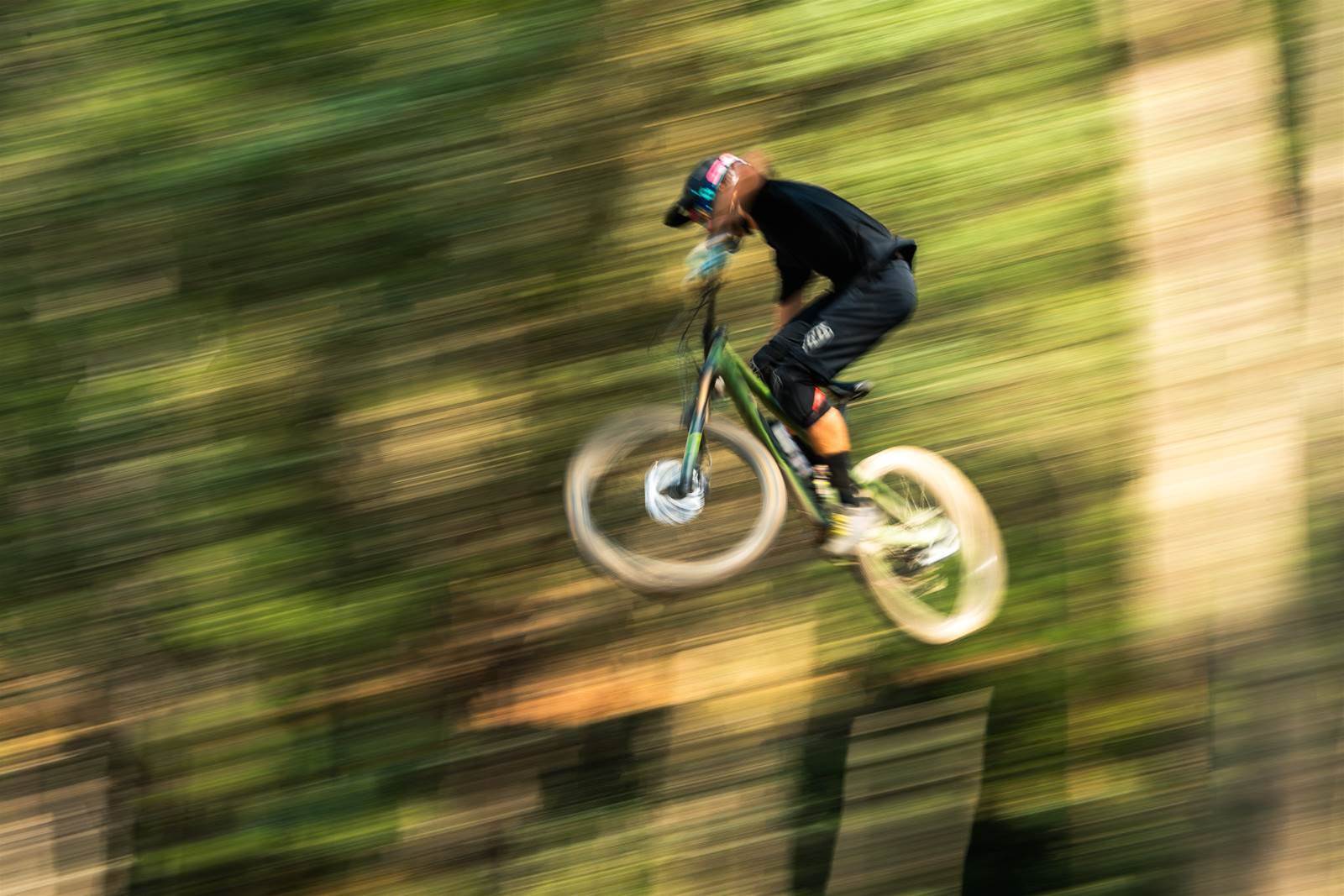 First impressions make a difference, and in no way did this bike do anything for me to not recommend it, but it's a competitive field out there, with major brands able to bring out specific bikes to cater for every niche of the market, with this bike aimed at everything from an after work trail ride to an all-day adventure, hitting a bike park or attacking a techy decent, the question that needs to be asked is there still a place for a do it all bike? Can it meet all those expectations? It's too early for a definitive statement on that one just yet, but with more testing to be done, be sure to pick up the next copy of AMB to find out.
Never miss an issue - why not subscribe to save some money?
All photos by Nick Waygood.
Australian Mountain Bike