After the storm of National Championships, the focus is onto Oceanias - here's the defending champ's Specialized S-Works Epic!
Photos: Eerik Sandstrom
---
Although we would like to adopt Samara Sheppard as our own, the reality is she is one of the very fast bike racers from across the ditch in New Zealand. With the Oceania Championships on this week in Bright, we took a look at her 2019 Specialized S-Works Epic. We did a bike check of Samara's bike for last season too - but this one has a few small changes. And that colour? It's stock - but highly limited!
Samara rides a small frame - no changes there - and runs 135psi in the rear shock. The Brain in the fork is new for 2019, and Samara said "it's a bit more plush when starting the travel." She runs both the Brain in the fork and at the rear shock fully open to take advantage of the suspension.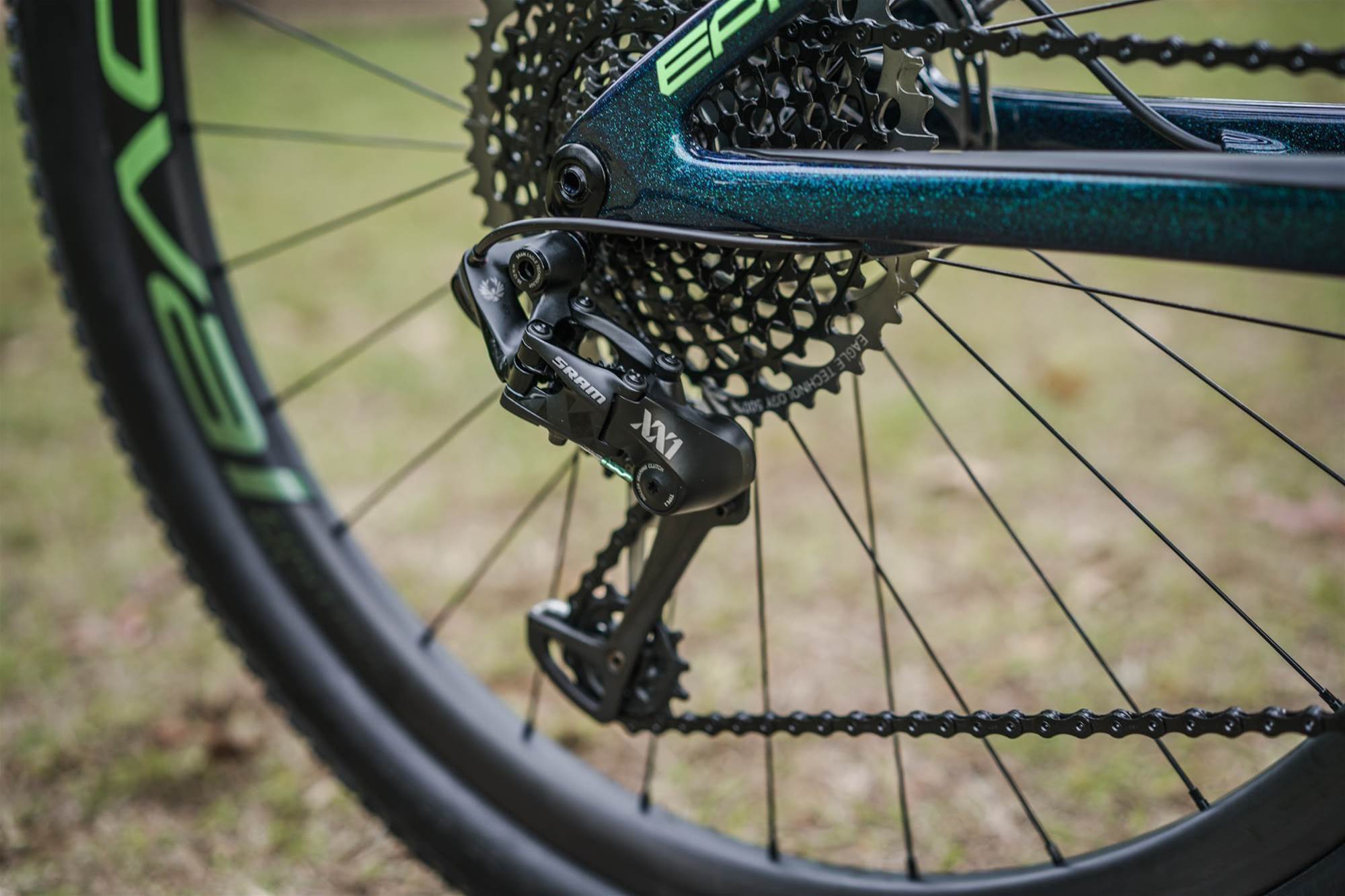 The drivetrains is SRAM Eagle XX1, with the 10-50 cassette and 170mm carbon cranks. Samara uses a Quarq power meter to measure training and racing efforts. The chainring is 34t and the pedals are Shimano XTR.
Brakes come from SRAM, with the SRAM Level Ultimate brakes with 160mm rotors front and rear.
One change for 2019 is handlebar width, with a shift to 690mm up from 680mm. Yes, this sounds narrow but Samara isn't very big. Smaller riders don't need wide bars - and at 690mm Samara now runs the same width as Nino Schurter. The bars are fitted to a Syntace Flat Force stem, to keep the bars nice and low. Grips are ESI Silicone.
Wheels are the 2019 Roval Control SL. They are 1330grams of rolling carbon wheel porn. 24 spokes hold the front rim to the hub while the back gets 28 spokes. DT Comp Race spokes are used with Prolock nipples. Roval use DT Swiss internals, including a 54t Star Ratchet in the rear hub for faster engagement. The internal rim width is 25mm, and Samara uses a Specialized Fast Trak and Renegade combination in 2.3" - up from 2.1" last time we looked. They're at 18psi in the front and 19psi in the back.
Also new since we last looked is the KS Lev Ci dropper post. 100mm of drop is popular on XC bikes, and Samara uses the Specialized Power saddle with Mimic. The saddle density is different near the front, and it's also about 20g lighter than the normal version.
The aim was to keep the bike light while adding all the features needed for a bike to tackle modern cross country. With a dropper post and big tyres the bike weighs 10.5kg.
With the Oceania Titles on Wednesday 10th April, Samara will be going up against riders like Josie Wilcox, Bec McConnell, Holly Harris and Kathryn McInerney while she defends her title.
"I really want to race the World Championships in Mt St Anne this year," said Samara. And the NZ National Championships (which she won) and the Oceanias are two key criteria for selection. Although it looks like with a change from New Zealand's governing body, Samara may need to race a World Cup this year too.
"I love the course at Mt St Anne, and I have always had a good race there - so I really want to qualify. I might need a trip to Europe to do a World Cup, which is tricky when you're not part of a trade team due to the costs involved."
While Samara will be racing Port to Port and Cape to Cape this year as a Mixed pair with partner Kyle Ward, she said she will certainly be doing an overseas trip at one point. if it doesn't work out for XCO Worlds in Canada - then it will be XCM Worlds in Switzerland.
Australian Mountain Bike