Have you ever done a custom build on a bike? Here's a look at a build our ad guy just did, an Intense Recluse SL frame built up for exactly how and where he likes to ride.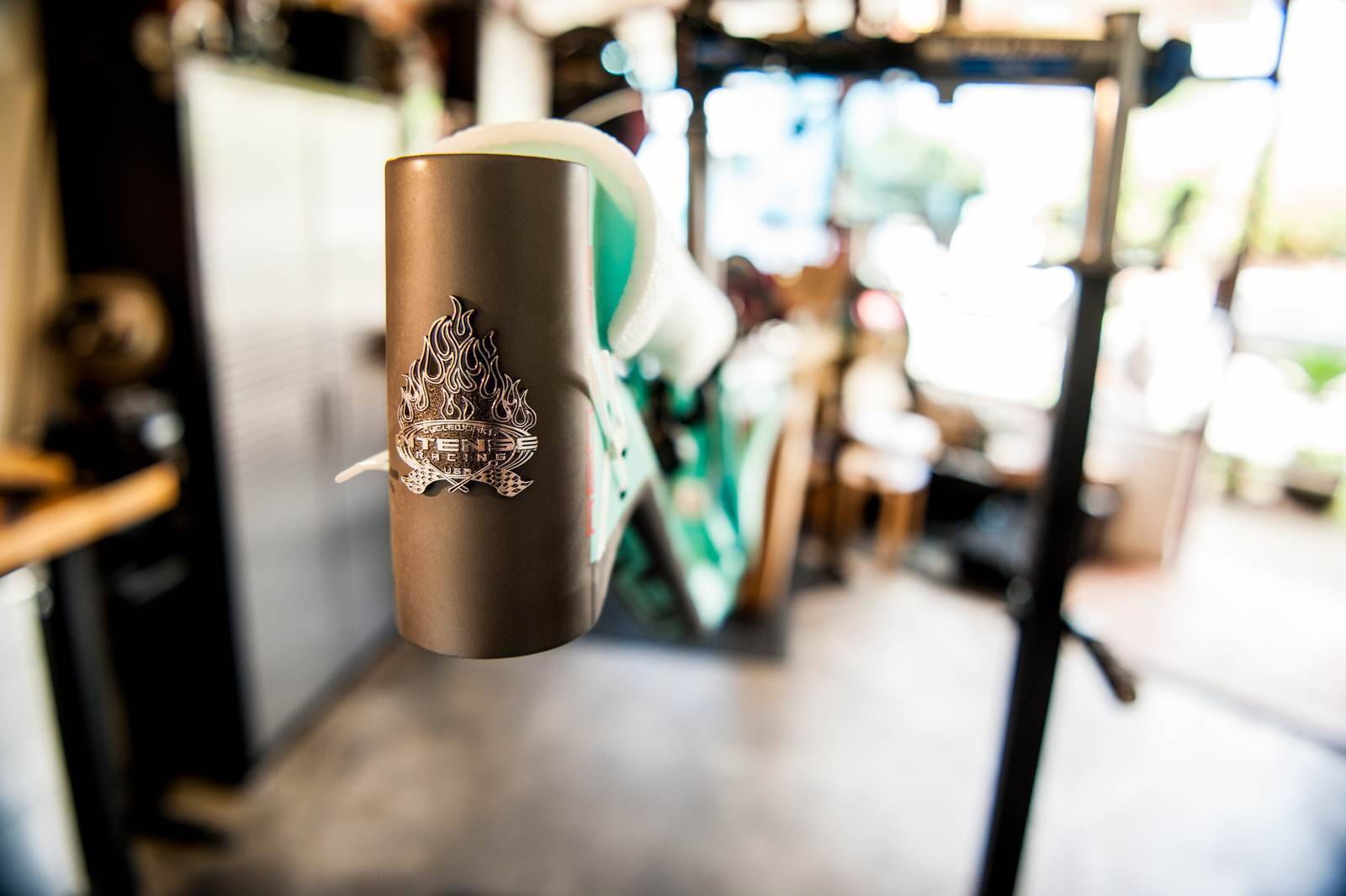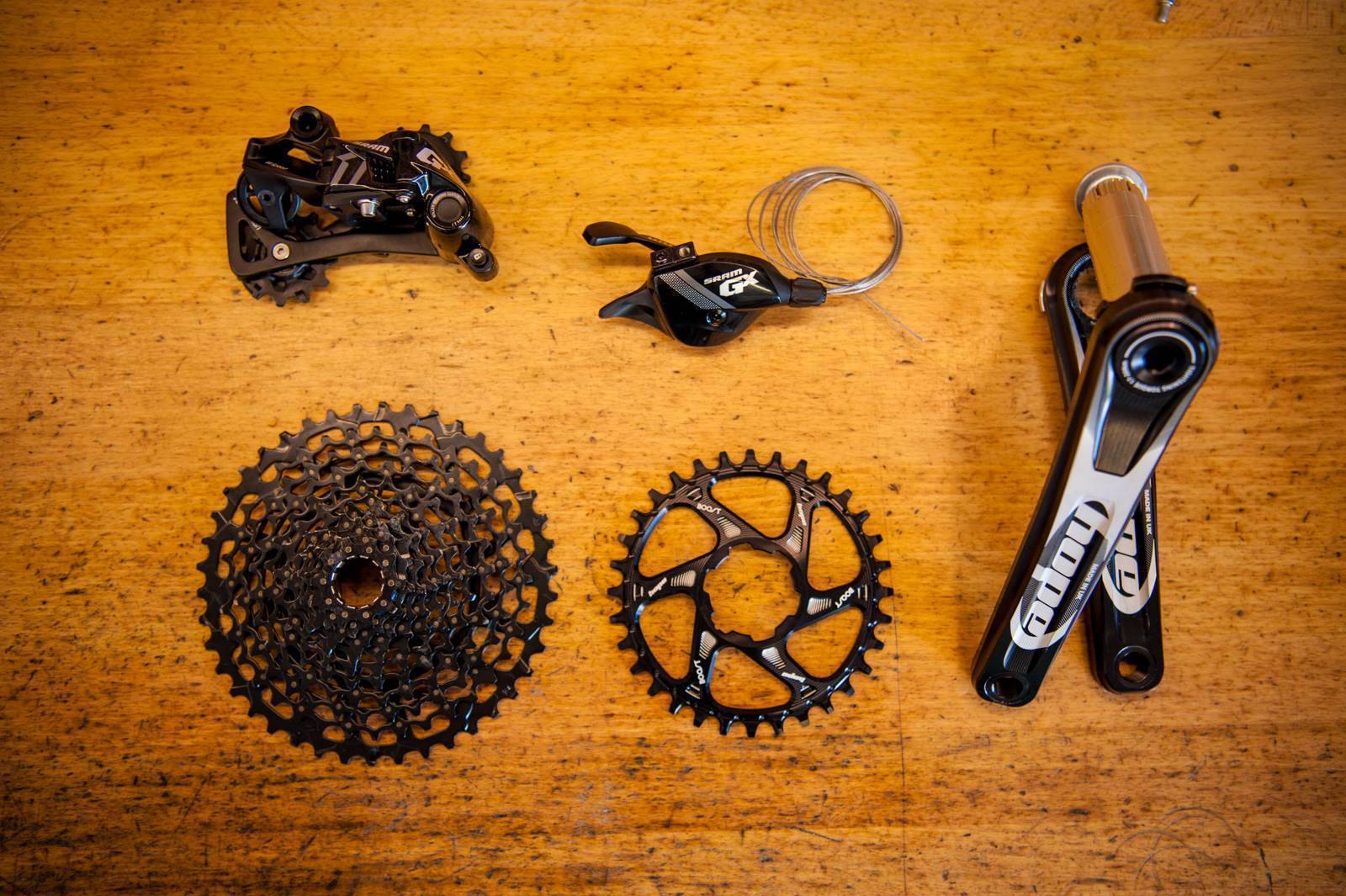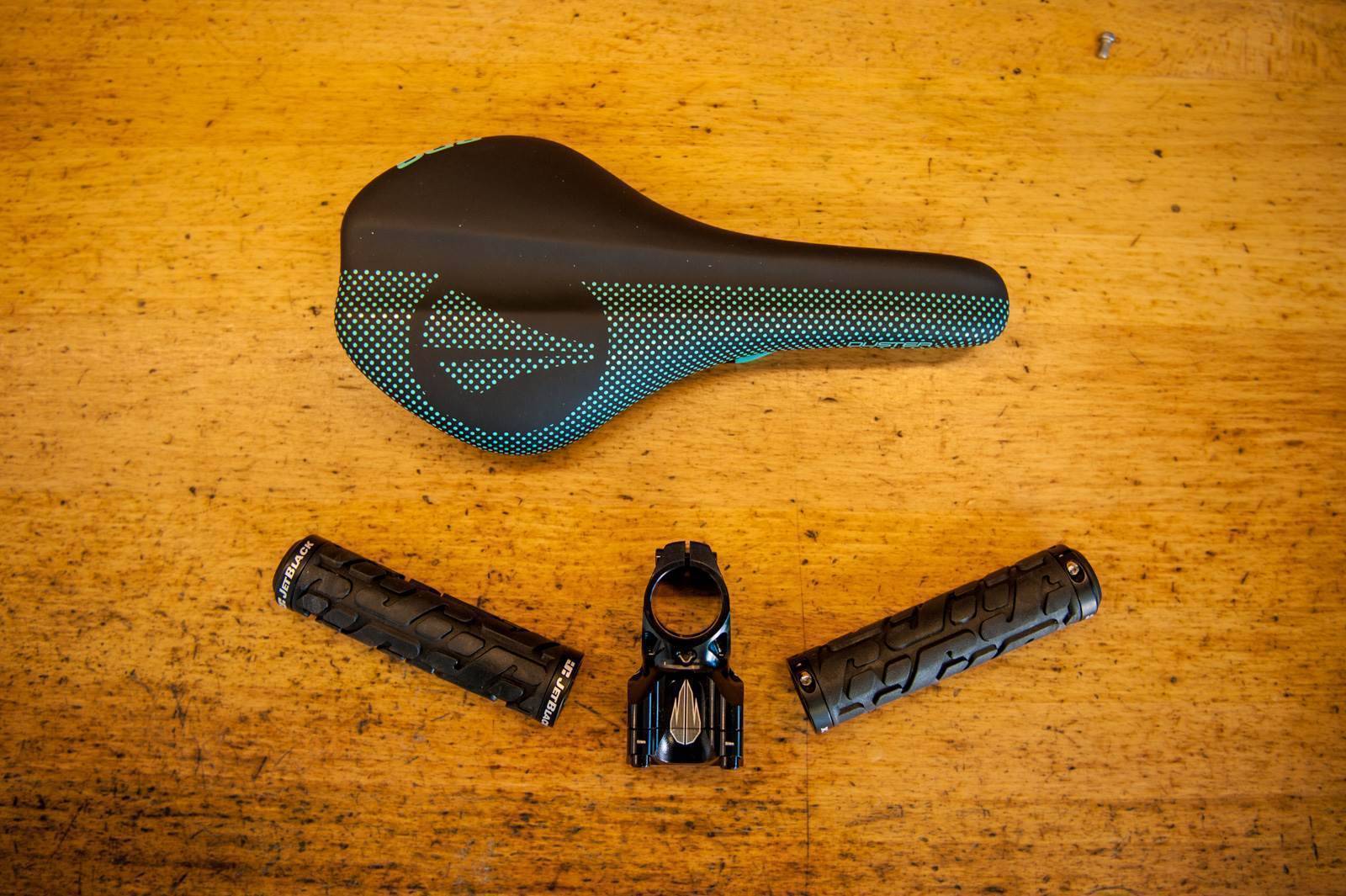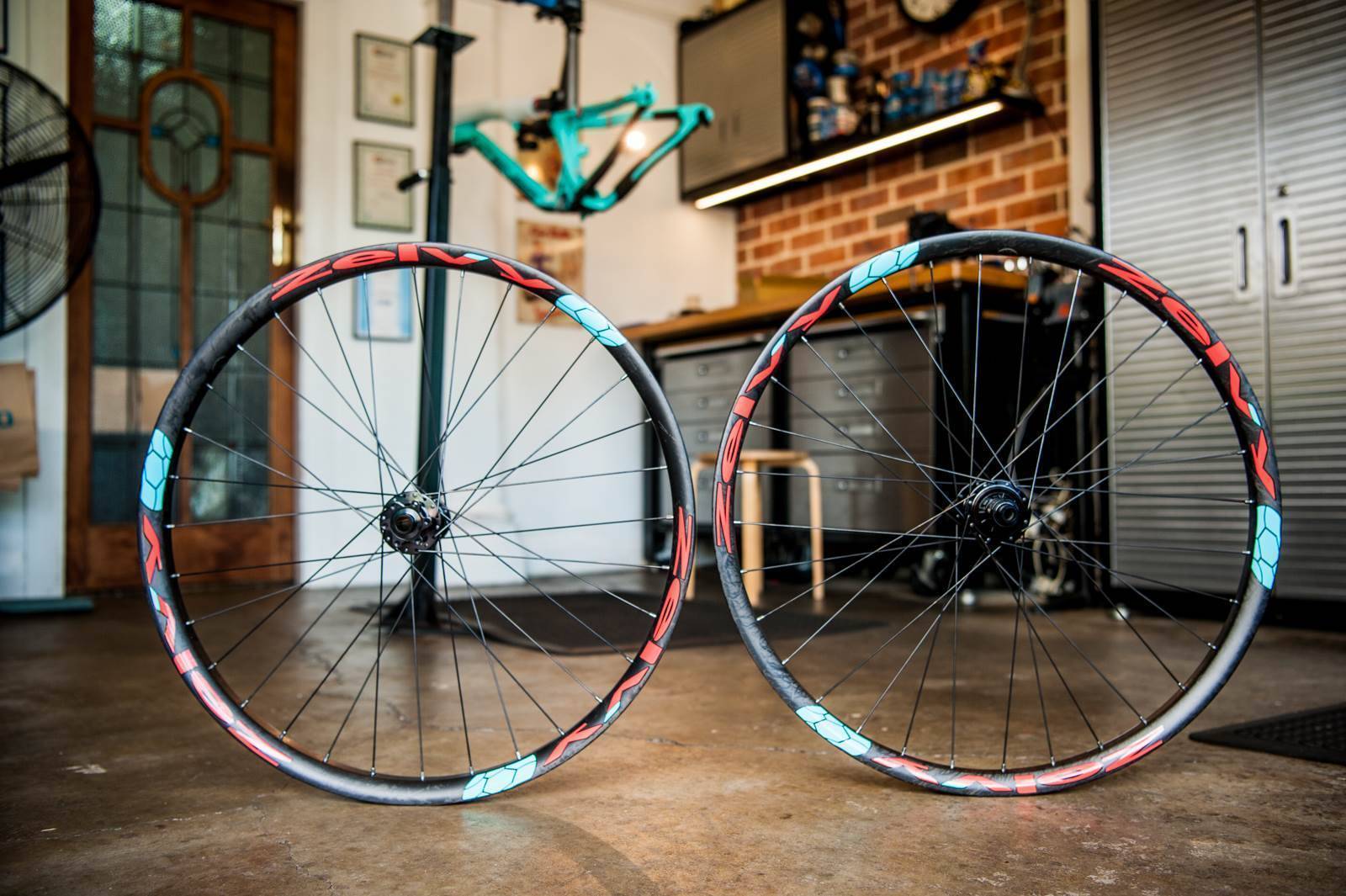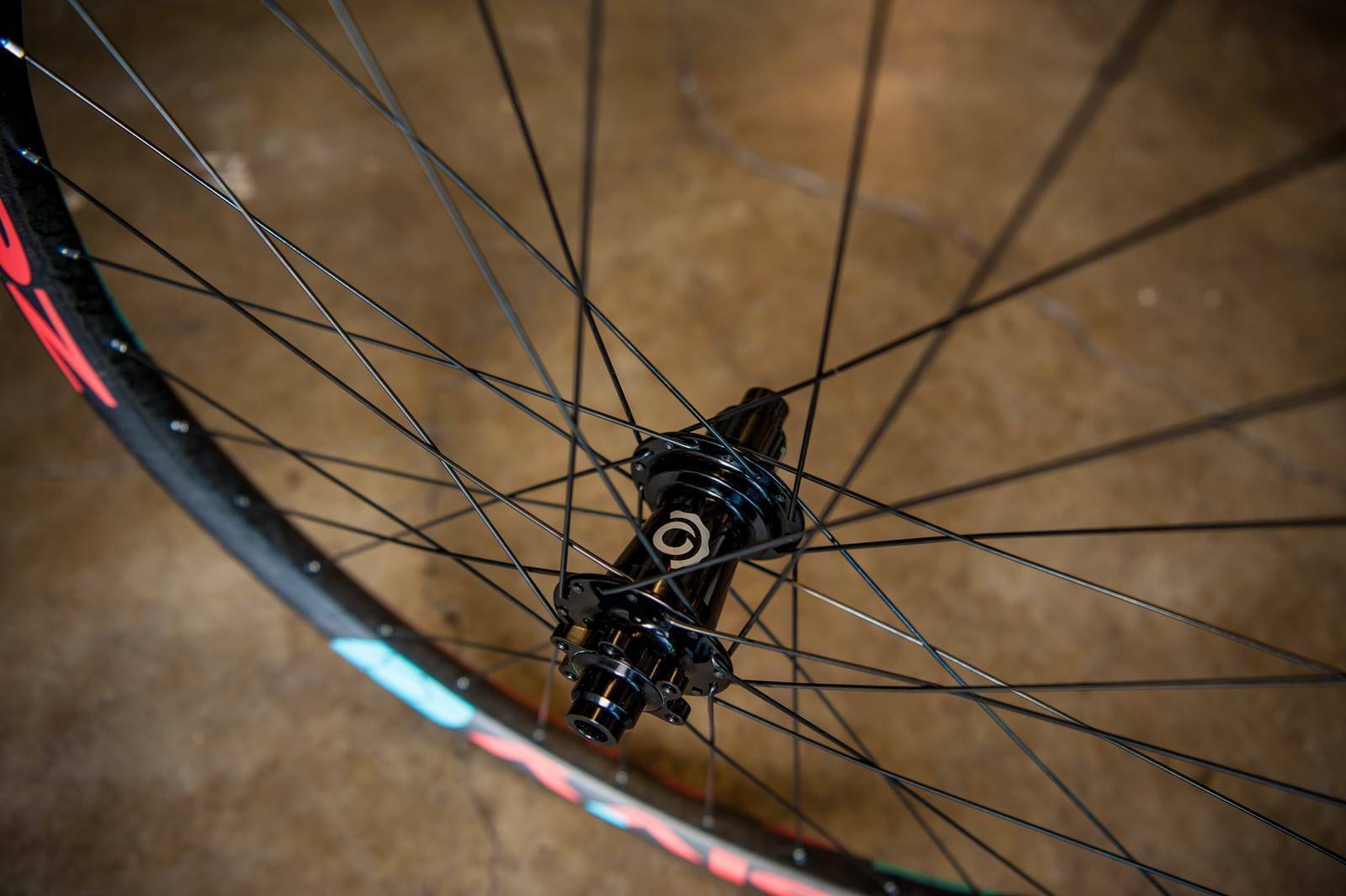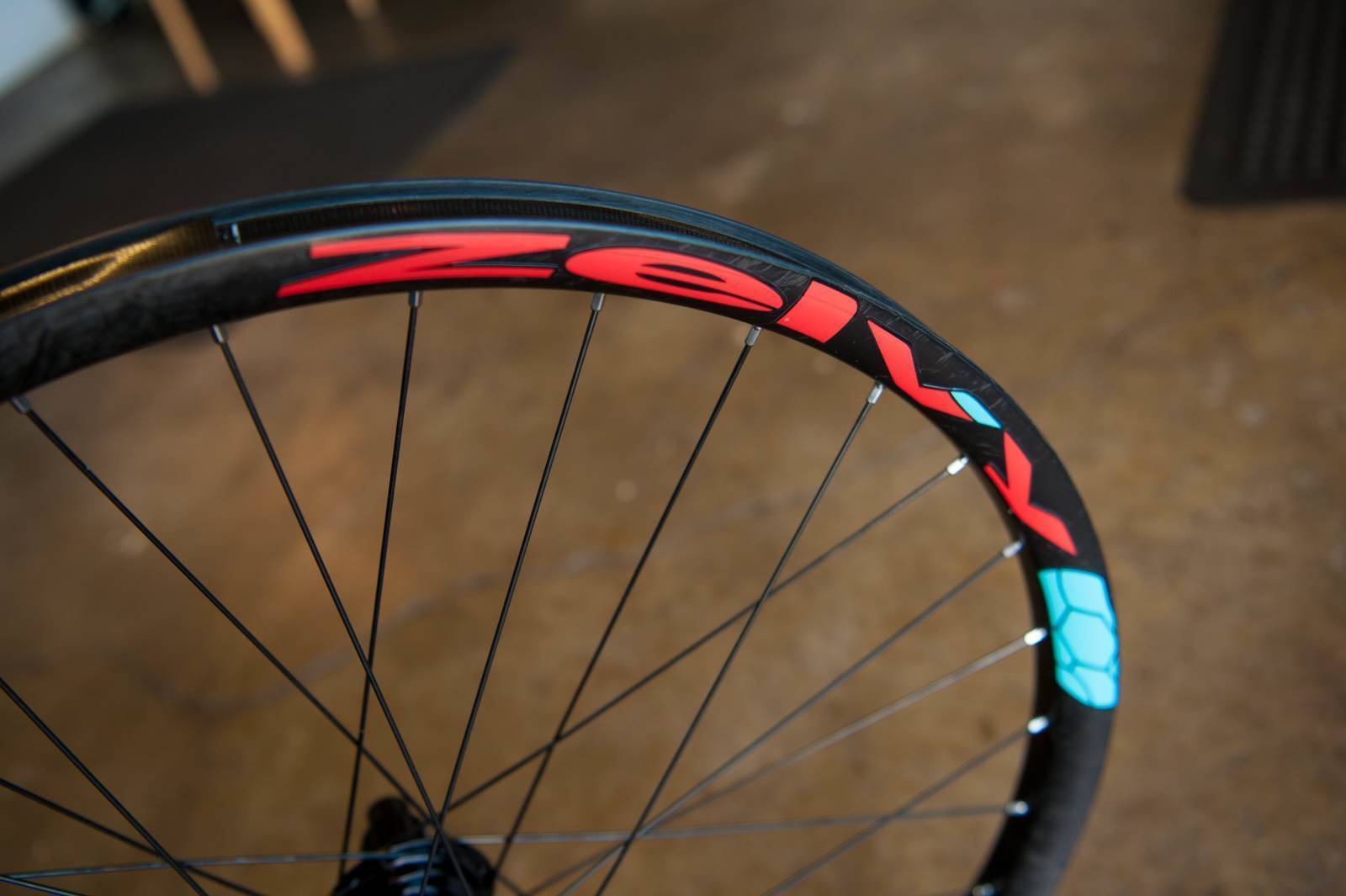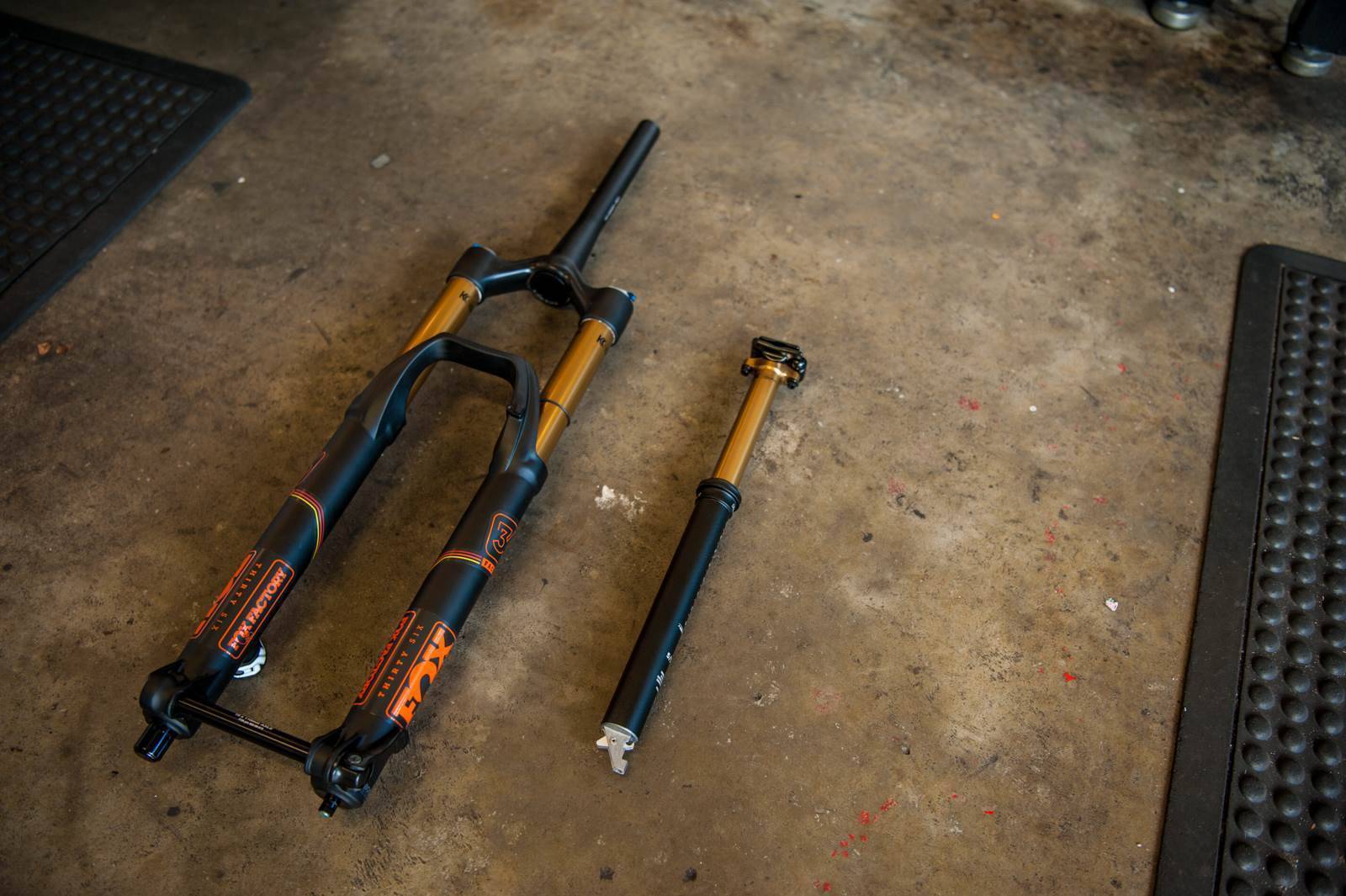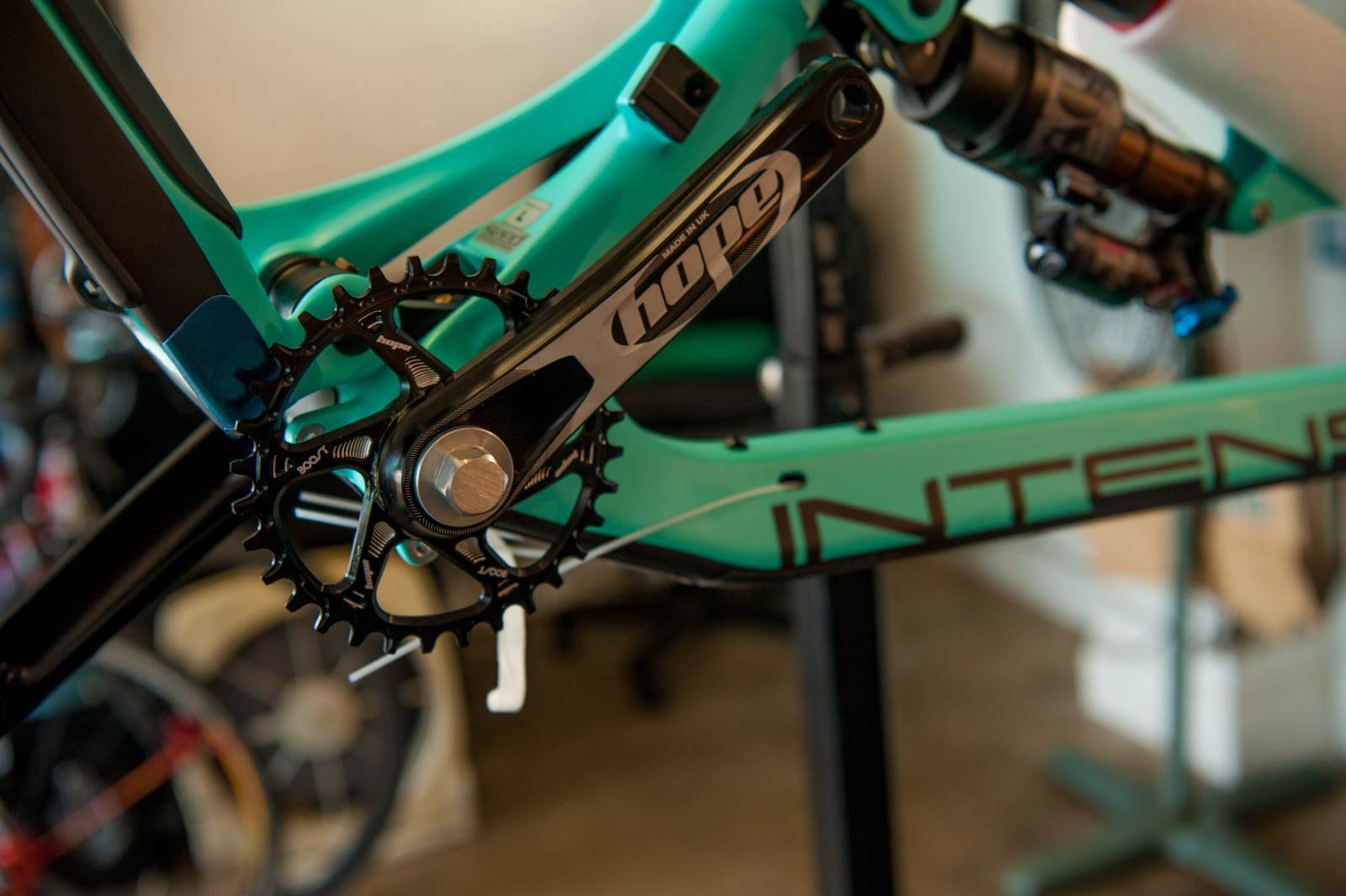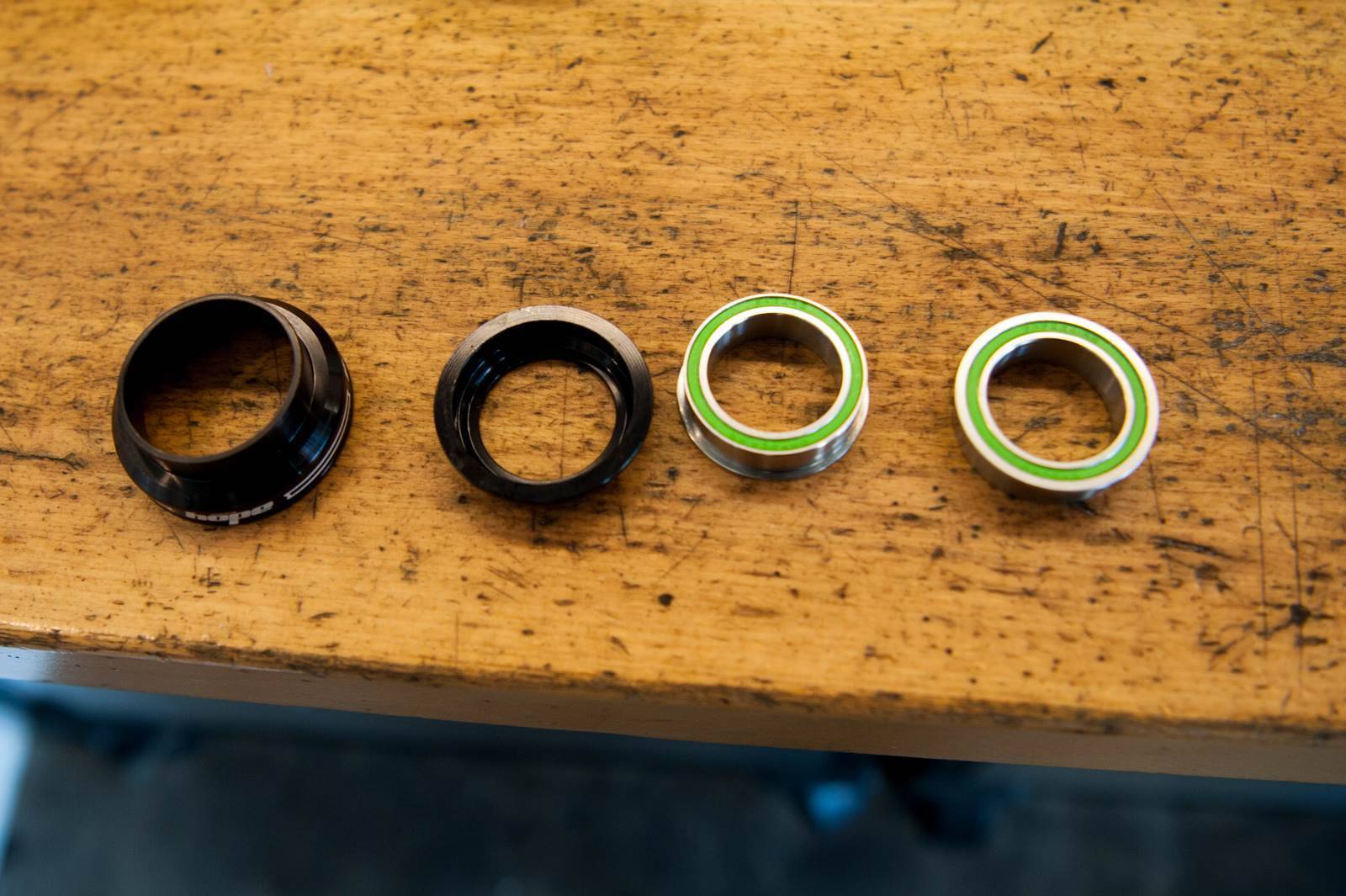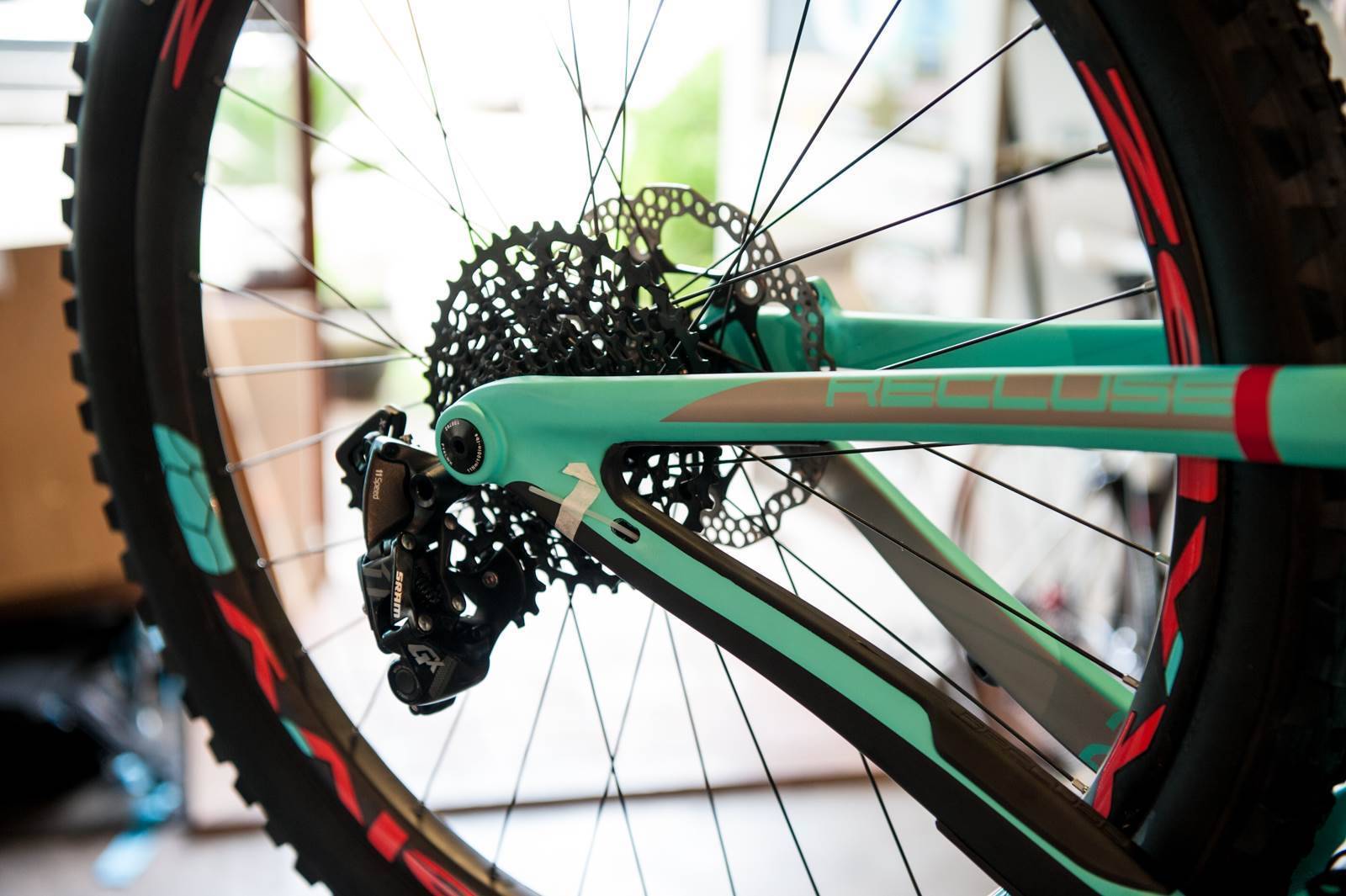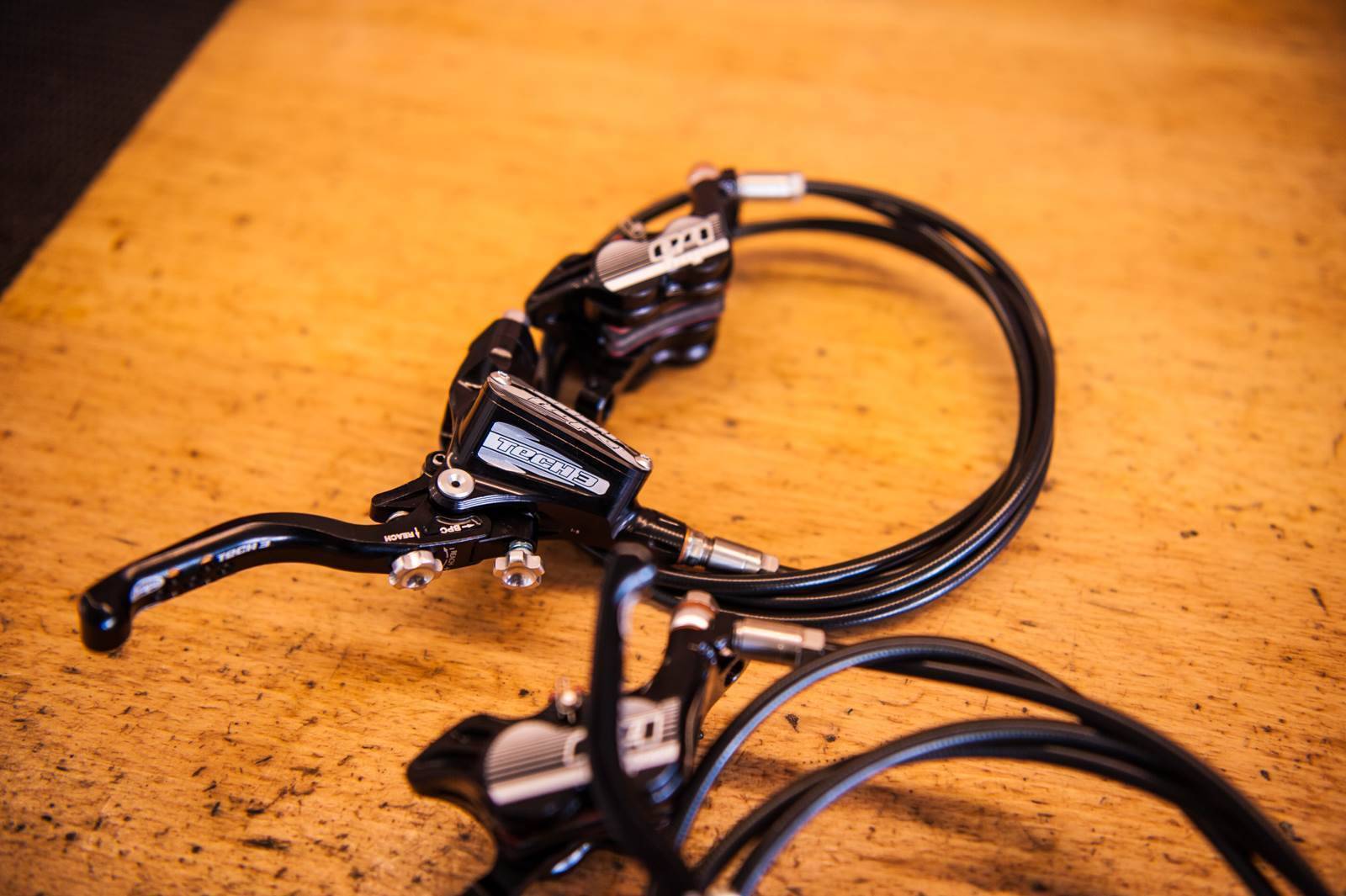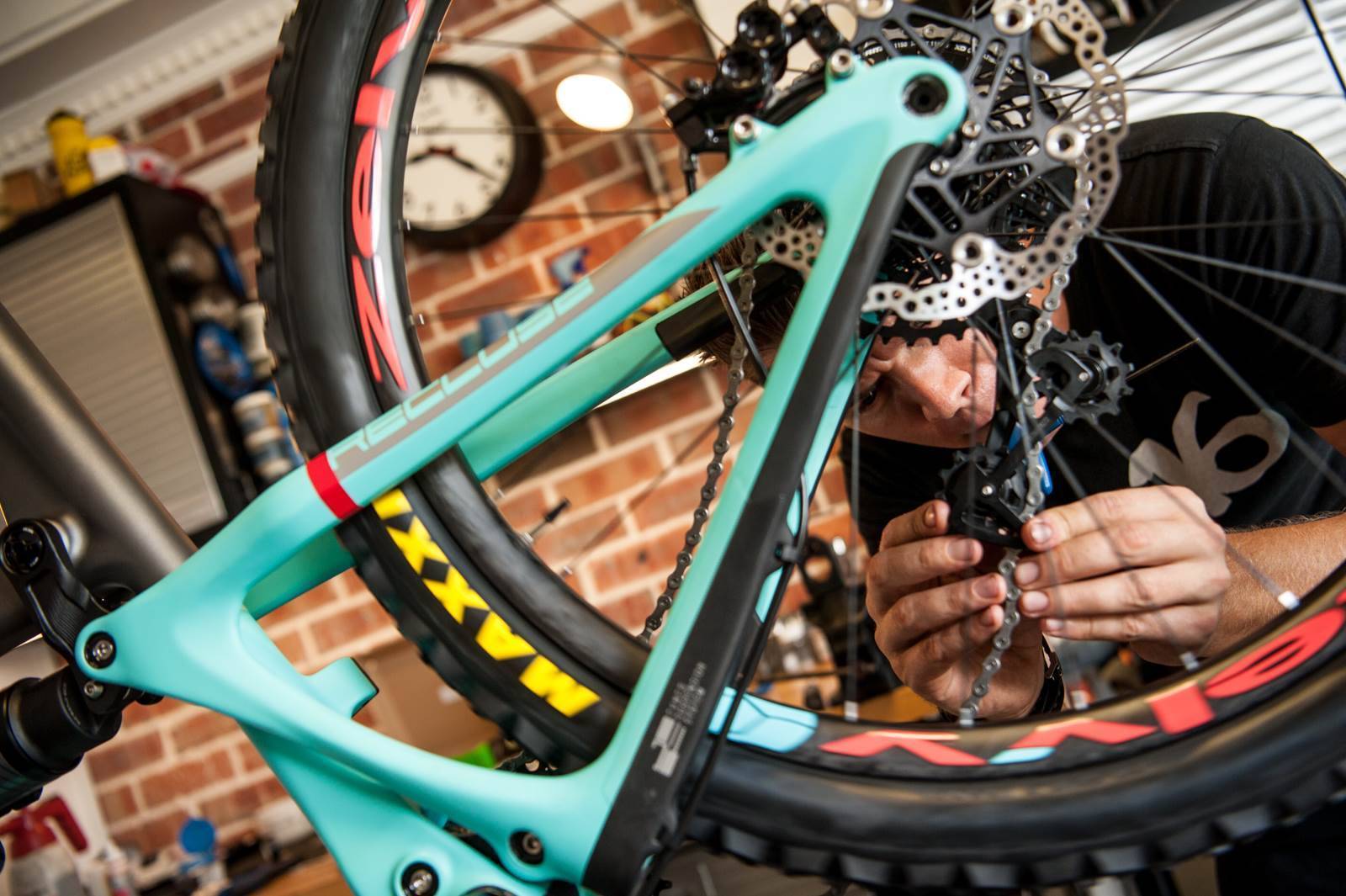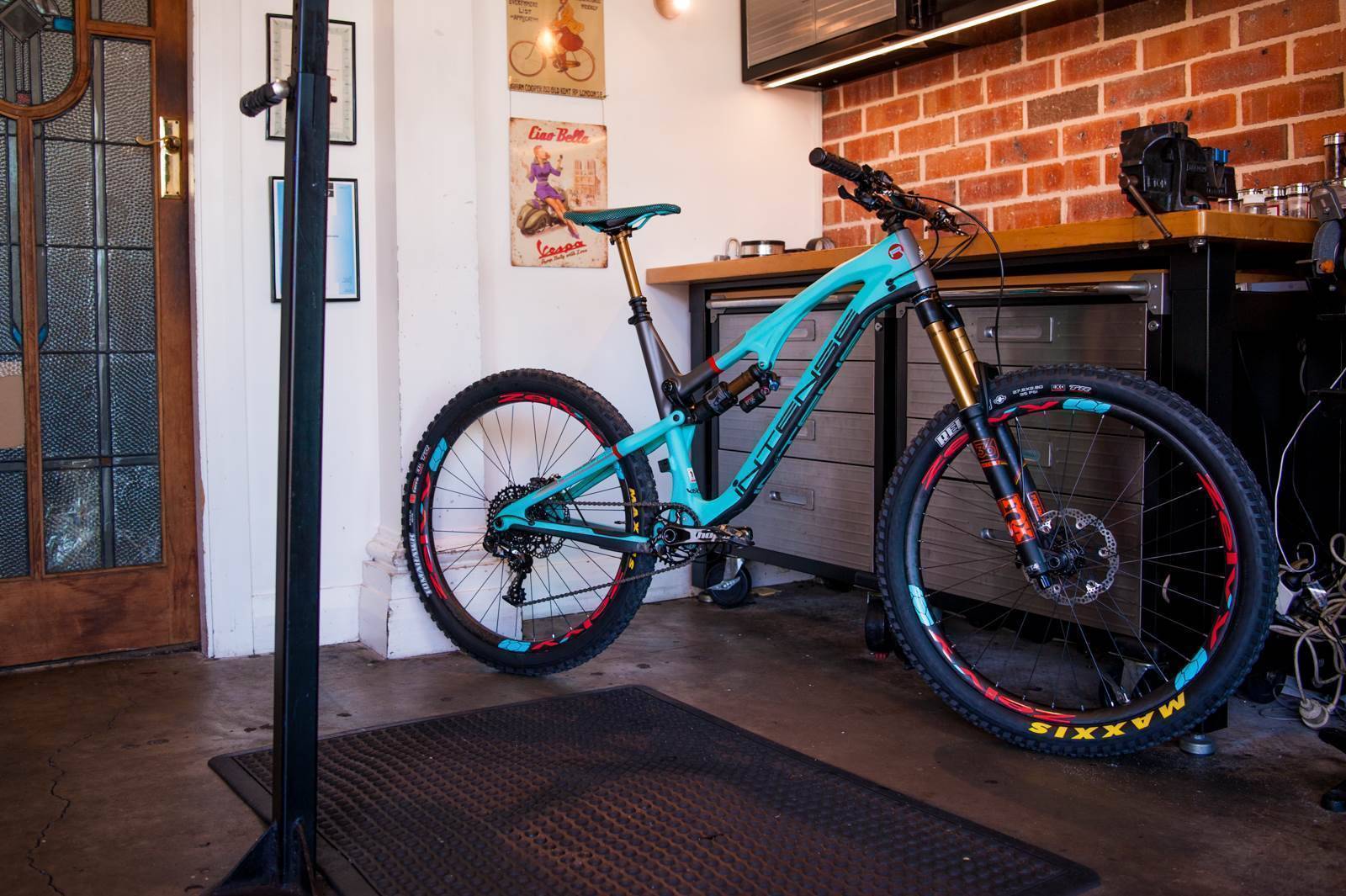 Organising a complete bike build should be a great learning experience and will be guaranteed to be highly satisfying when it all comes together leaving your new custom baby, every part of the bike being chosen with thought. A complete build is not for everyone. Firstly you will need a bike mechanic or shop that you know and trust – or the skills to do it yourself. Secondly you need to be well organised and have done your research. Thirdly it really helps to have someone you trust that can advise on all the specs, sizes and fittings that will be essential to make sure the build comes together correctly. It takes time, effort, research and even some favours but is well worth the journey! Below is my experience in my first custom build, who was involved, what I chose and why,  and an initial review on how some the elements performed in the first few weeks of riding.
CHOOSE YOUR BIKE MECHANIC
Bicycle Solutions is a bicycle workshop in Collaroy and its owner Aaron Dobbs is my go-to guy for all things mountain bikes. Aaron is a one man show with all the experience and certifications required to instil trust that the job will be completed meticulously and the right way the first time.
With over 14 years experience worldwide, Aaron is well respected and has plenty of knowledge on all bicycle needs. His list of experience includes comprehensive Cytech qualifications, race support experience, and industry affiliation and involvement in the Shimano testing centre in the UK, and he's more than happy to tell you allllll about it.
CHOOSE YOUR FRAME
A frame is obviously one of the first choices you will make when choosing a build. You will be influenced by a brand, team riders, look and design, but when you really get into the grit of it all your choices come down to your style of riding and what will best suit your needs. Once that was worked out I considered the pros and cons of construction, materials, lengths, angles and performance.
Intense has always been one of those niche brands that I've had my eye on, and they seem to be making a real comeback from their days of old with the release of the new Recluse and the beefier Tracer models. The decision was made easy when I test rode a Recluse at my local trails. The test bike did everything I wanted her to do both going up and pointing down and there were notable improvements with this ride compared to the beefier enduro beast that I was trading in.
I chose the Intense Recluse Carbon SL frame with a Fox Float X2 Factory shock. The key elements of this frame/ shock combo included:
The SL (Super Lite) Carbon frame including the rear triangle
A 72 degree seat tube angle which gave the bike exceptional power and traction when pedalling up hills, which is very much the case if you want to enjoy the rough descents around the Sydney beaches
A 66 degree head angle which is perfect for descending with the seat down
Intense frames are on the smaller side so for sizing I chose a Large rather than the medium - after testing both I found the larger option gave the bike some more stability and control on those high speed, rough descents which I love.
A Float X2 Factory Shock at 140mm which worked exceptionally with the new proprietary tuned JS Suspension. I'd previously ridding a 160mm Float X2 and loved it descending but not so much climbing. This 140mm version was spot on for me. Great on the climbs and spot on through the descents.
Recluse_Intense from Intense Cycles USA on Vimeo.
FORK, SHOCK AND DROPPER
I'm a huge fan of the of the Fox 36 and Float X2 Factory combination. This suspension set up combined with the relatively new, but very efficient Fox Transfer Dropper and there was Kashima bling shining everywhere with guaranteed plushness all round.
Although the Intense build comes with a 150mm fork, I chose the Fox 36 FIT4 Talas Boost fork option for my build which opened up the bike between 160mm or 140mm options of front travel at the flick of a switch. For me this was a practical decision giving me more suspension and a slacker feel fork for riding DH, and less suspension option in the fork at 140mm with a more forward position for riding up! These are great options if you have one do-it-all bike, and at little or no compromise to the performance characteristics that were to be expected of the premium Fox Fork option.  The rebound dial was very tuneable and the compression settings offered 3 option positions (climb - trail – descend) plus 22 clicks of adjustment in the open mode.
The Float X2 140mm Factory shock has done nothing other than impress me no matter what I throw at it, whether it's on the bumpy, unrelenting climbs or bombing through rock gardens and hitting flat drops at speed. Yes I've used all the travel at times but never felt out of control or bottomed out. I might consider a spacer when the shock is tuned down the track but right now I feel no need to rush in for this. The Float X2 is an aggressive shock and at 140mm it was spot on feeling more like 150. Another noticeable characteristic was that this shorter X2 option felt much more playful that the 160mm that I'd previously been riding. The bike had a really nice pop to it in the back end.
WHEELS AND TYRES
Wheels are a super important element to be carefully considered when putting together a build, and with so many advancements in materials and widths these days it pays to test a few options and prove the improvements for yourself to justify the money. I was luck enough to borrow a mate's Intense which had a new Zelvy wheel set before making my decision and it made the choice easy. These wheels had amazing stiffness and worked exceptionally with a beefier front tyre and lower pressures front and rear. The advantages were undisputable in my eyes and the investment justified.
I opted for the pre-built 'quickbuy' 40mm wide front and 35mm wide rear 27.5 AM Carbon Rims with an Industry 9 hub set plus the custom sticker pack on the wheels to match the frame. $1750 later but now with amazing wheels under that sexy Intense carbon frame!
Industry 9 hubs give out an amazing zing and the tyre bead to the rims is locked in and flawless. A worthwhile investment for such an amazing wheel set led me to purchase some Huck Norris which are foam strips inserted between the rim and the tyre to absorb the big hits and minimise or prevent rim damage. Some bike abuser friends of mine swear by these things so I was in. Not bad insurance for minimal weight gain and about $40 a wheel.
Time to chose some tyres, and with 40mm wide front and 35mm wide rear tim combined with a Maxxis Rekon + 2.8 and a Maxxis Tomahawk 2.30 respectively, and all that was left was to get the pressures right. The Rekon+ was designed for low pressures and I found that even when pushing it I could run as low as 16psi in the front when combined with the wider rim, maximum grip and chatter absorption. In the rear I ran about 22 psi. I chose a skinnier tyre for the rear to allow me to still have some squirt when laying down the pedals.
BRAKES, CRANKS AND DRIVETRAIN
I had heard a lot about Hope components and brakes and really wanted to try something different so spent some time researching the Hope options and opted for the Tech 3 E4Model with 180mm/ 160mm rotors. This is a Tech 3 lever matched with the E4 caliper which offers a super powerful brake which is perfect for all mountain/enduro style riding – and they are sexy!
Since I was shopping at Hope I also went for a Hope Press fit Bottom Bracket and a set of their alloy cranks which weighed in a 641g factoring in arms, axle and a 34 tooth spiderless ring.
This was an easy choice from a reliable brand.
By now I had spent quite a bit of cash so reach out to friends who might have some new bits and bobs around. At a great price I picked up a complete SRAM GX 1x11 speed group set which is a middle of the road but very reliable option, and had thrown in a SDG Duster Saddle and some Jet Black Grips.
THE OTHER BITS
One thing to be aware of is ticking off your list so that every component is accounted for and sized up correctly. I matched up some Zelvy 10mm rise Carbon Bars at 780mm wide with a Hope 50mm AM Stem and a Cane Creek headset. JetBlack lock on grips were added and an A2 Mountain Style Frame Guard, my Shimano XTR M9020 clipless pedals and the build was complete and the bike ready to be ridden.
Australian Mountain Bike