Four teams took to the XCO course at the National Championships to contest the first event - the Team Relay.
All photos: Andy Rogers
The 2022 AusCycling Mountain Bike National Championships are underway! The title fights have returned to Maydena Bike Park, Tasmania for this year, with some changes to the event layout and courses. The XCO course has new trails built without taking any edge off the challenge, and the Downhill (DHI) course finishes closer in to the main event centre, to help keep the party all in one space.
Day 1 at Maydena
First up for the Championships is the Team Relay. It's an interesting event sitting right at the start of proceedings, and typically before many competitors arrive. But for those wanting to really give their own XCO race a poke, the Team Relay is an excellent way to flush some high loads of lactic acid through the legs, feel some burning in your lungs and throat (Covid safe, of course) and see parts of the course at race pace.
Four teams of four riders lined up, and Cam Wright of Team 3 was the fastest for the first lap. Team 4 ended up in the lead after the second lap, as Todd Cuthbert followed on from Cohen Jessen. By the finish, it was Team 5 who were the winners, with Sam Fox bringing the team home in a lap time of a hair over 16 minutes - over 30 seconds faster than Wright's opening lap.
This put the team of Eddie Willis, David Winfield, Katherine Hosking and Sam Fox as the winning team - no doubt ready to ride this wave into their next races. Of note, Hosking also had the fastest women's lap of the race - there has to be one woman on each relay team. Full results are online here.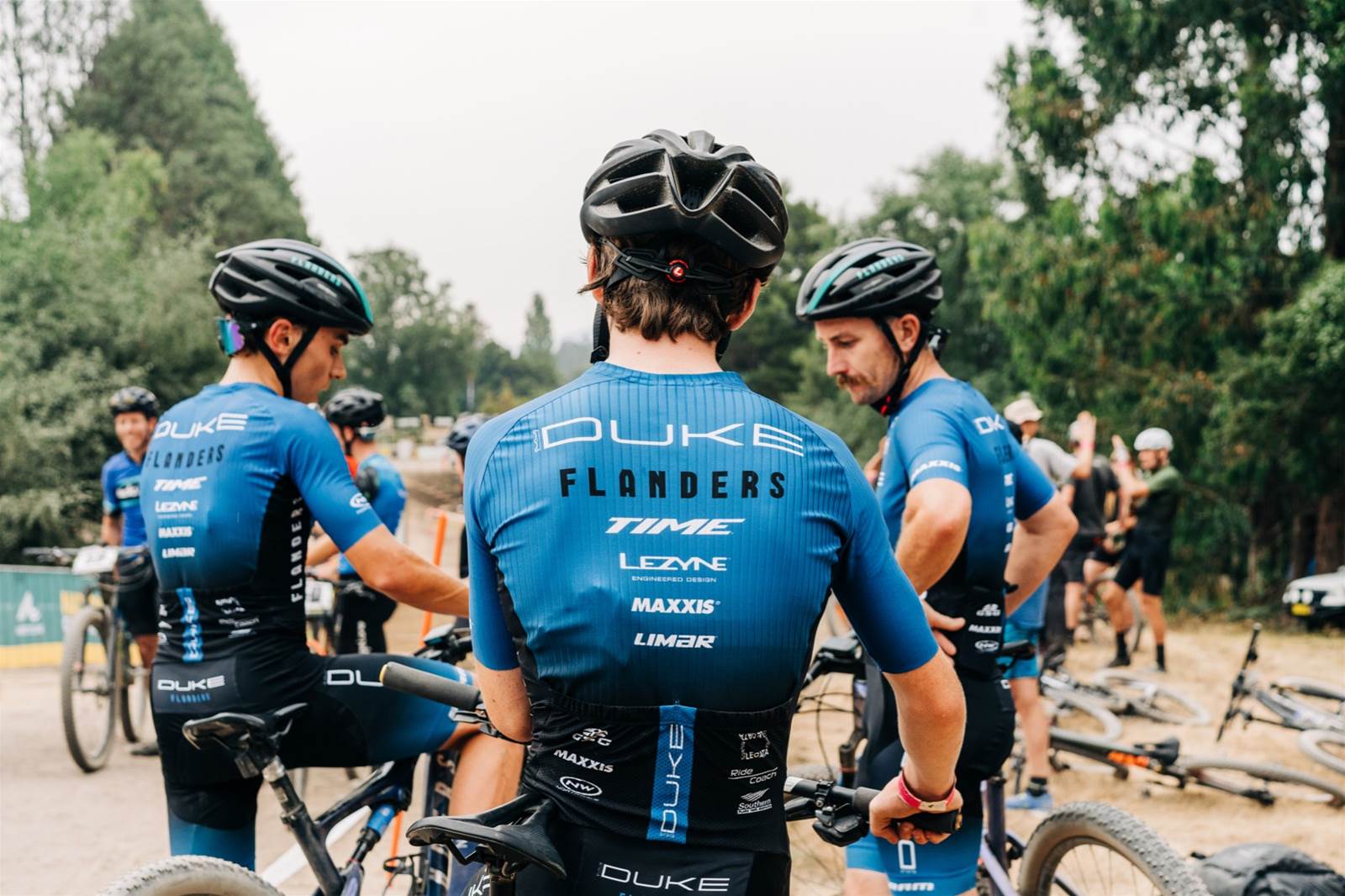 Australian Mountain Bike