Run through this check up for your bike before your next ride!
Words: Joe Dodd                                                             Images: Chris Herron
 
This issue we are going to talk you through a few things that you should check regularly. It is always good to run through these things every few rides. The sooner you catch a problem, the less like it will turn into an expensive repair, shorten a ride – or lead to a nasty injury.
 
We'll start at the front of the bike and work our way back. Don't forget your torque wrench!
 
Check your front end
 
Check the headset for play by holding on the front brake with one hand, and the other hand on the stem/headset top cap/spacers. Rock the bike backwards and forwards. Feel for any movement or knocking. Another indication is if you have spacers under the stem and the headset is loose, you will be able to spin these easily.
Check all stem bolts. Use a torque wrench and tightened to the manufactures spec. Most stems have these marked on them.
Clean Shifting
 
Check your rear mech is tight. Again, Sram and Shimano have different torque settings. Have a quick look at the cable for any fraying or damage.
If you haven't got one, get yourself a chain checker. The more often you check your chain, and replace when needed, the longer other more expensive parts will last.
Check your crank bolts are tight to manufacturer's spec. Check for any side to side movement or roughness in the BB.

No wheel worries
Check that your axles haven't come loose, by hand or with a torque wrench if you have a bolt up axle.
Check your brakes for rubbing, and make sure their bolts are tight. While you are there, check for pad wear. Check rotor bolts. Rotors also wear out, so check these for signs of wear as well.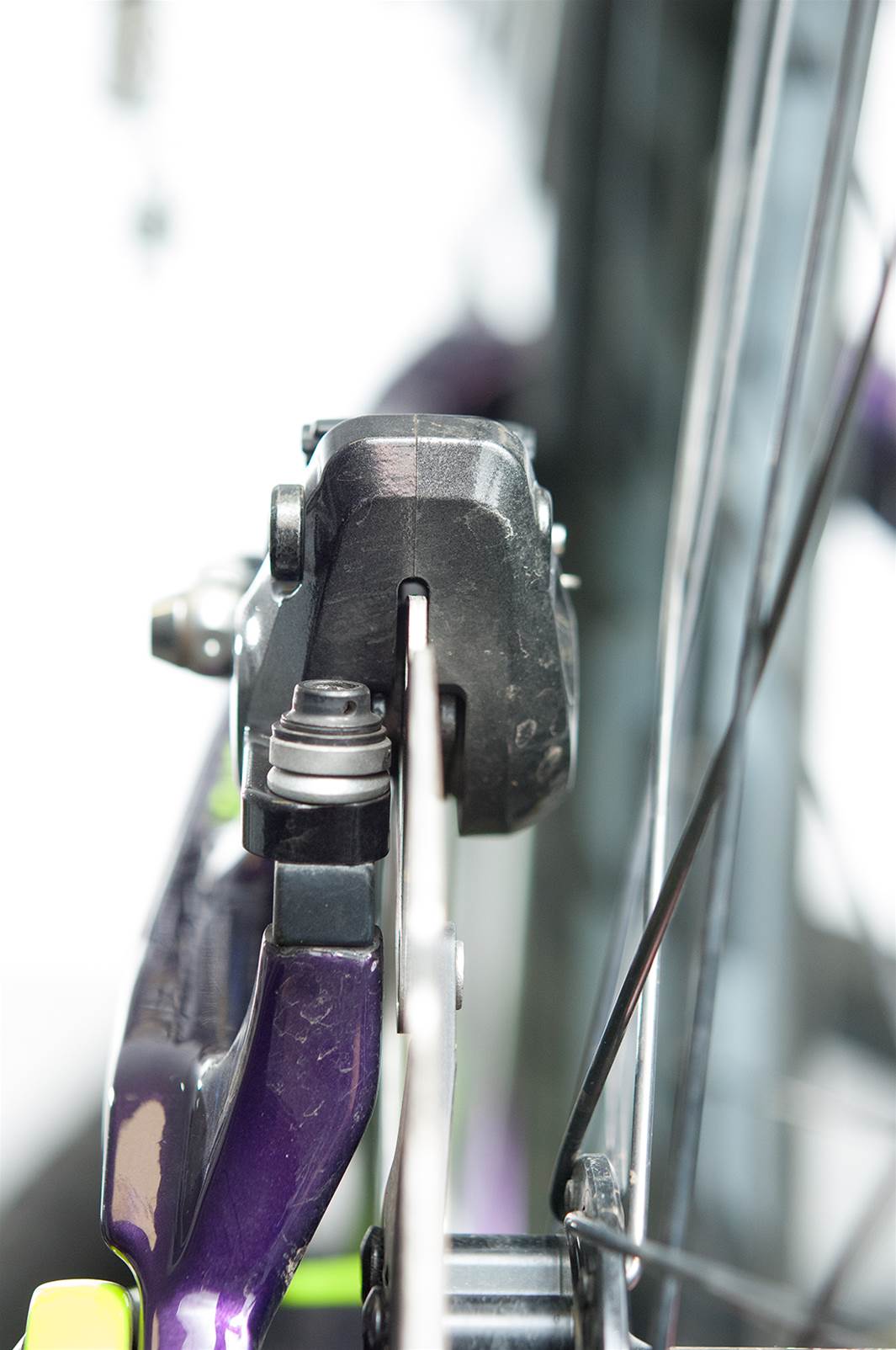 Check your cassette is tight – the suggested torque is very high!
Check your sealant hasn't dried up. A shake of the tyre should let you hear fluid – but if it's older than 6 weeks it might have separated.
Back End
On a full suspension bike, check none of the pivots are loose. If you have a torque wrench, most manufacturers have torque settings online.
Check for play in the rear end. Holding the rear wheel and pushing down, pull up on the frame and feel for any knocking, movement or noise. If you find any of these, something is loose, worn out and needs to be looked at before your next ride.
Australian Mountain Bike